An easy and delicious reader inspired family meal plan that has been tried and tested by Gemma and her obliging family.
I love sharing family friendly meal plans from The Organised Housewife community! This easy and delicious meal plan comes courtesy of Gemma, and offers up a tasty selection of meals to get you through a busy week of school and work.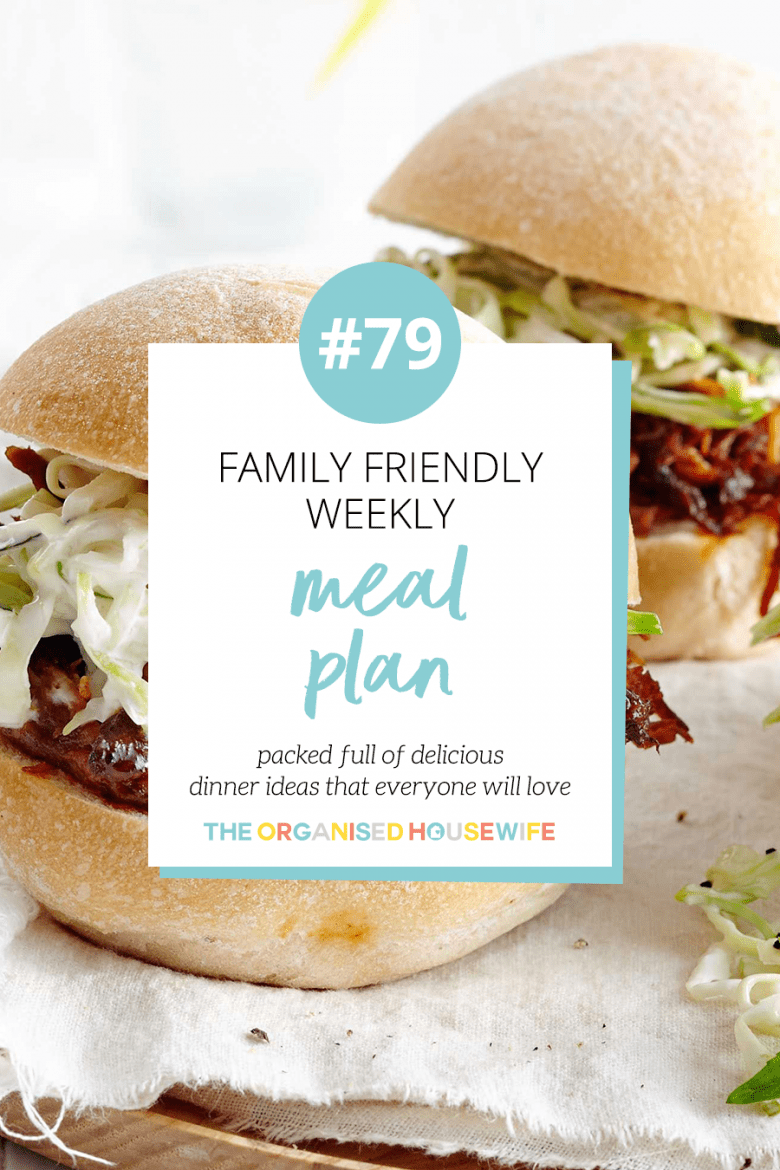 Find more of my meal planning tips here:

ARE YOU ON INSTAGRAM? – If you make any of these recipes, please share a photo, tag @theorgansiedhousewife and add hashtag #TOHDinners – I'd love to see what you're cooking!
MONDAY
Chicken and Veggie Rissoles – these can be eaten so many different ways! I like to serve my rissoles with steamed veggies or as burger patties. Gemma cooked her Chicken and Veggie Rissoles with baked potatoes, which sounds equally as delicious! To make sure your rissoles don't fall apart, prepare them in advance and allow them to set in the fridge.
Find my Chicken and Vegetable Rissole recipe here.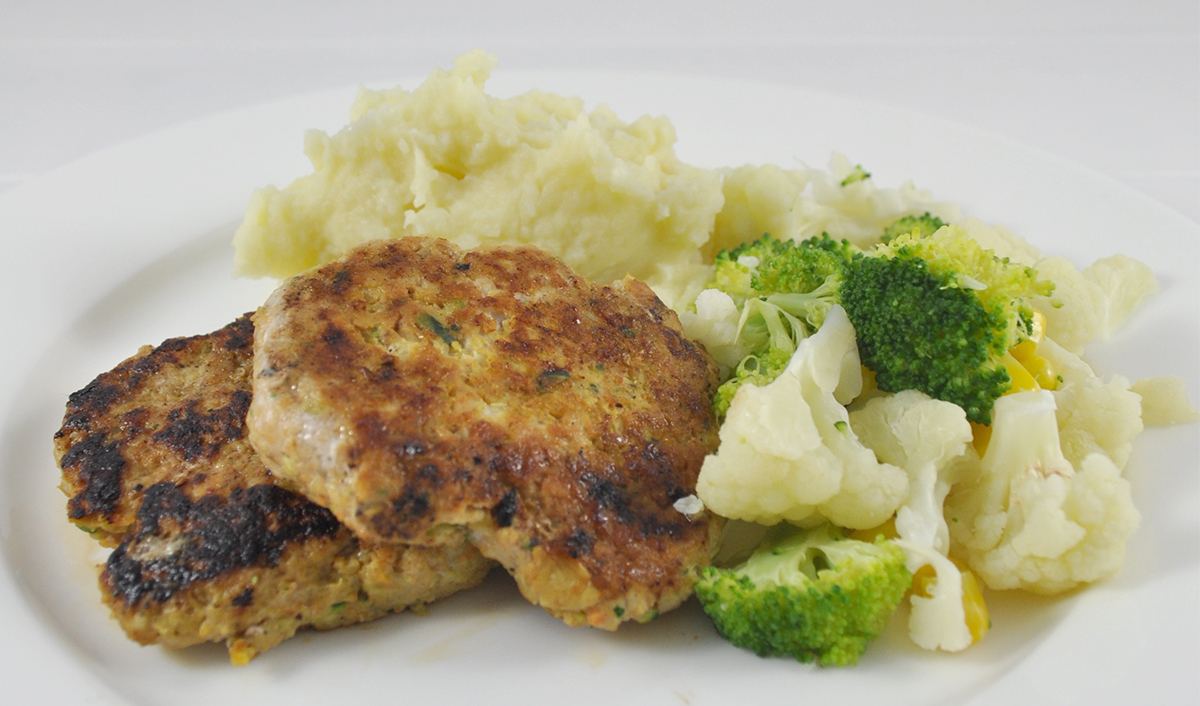 TUESDAY
Beef Stroganoff – a delicious meal with tender strips of beef, sautéed mushrooms, and a creamy sour cream based sauce. Gemma served her Beef Stroganoff with rice, but you could also have this recipe with pasta or mashed potato.
Find this Beef Stroganoff recipe here.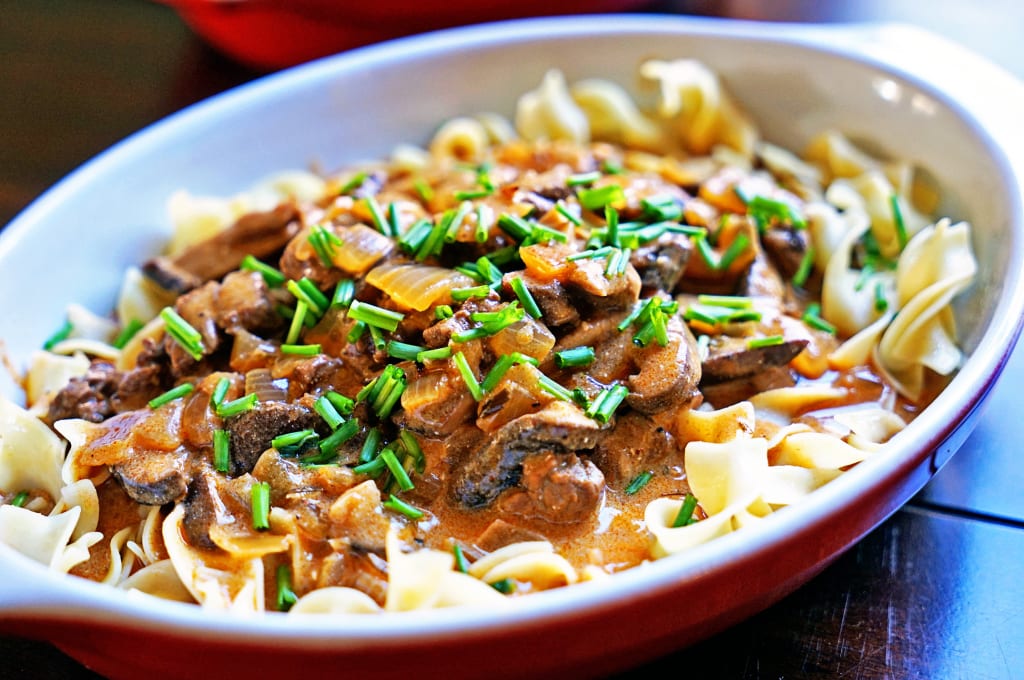 WEDNESDAY
Crumbed Chicken – it is such an easy and versatile addition to the dinner plate. Gemma served her crumbed chicken with baked pumpkins and peas (yum!), but you could easily mix things up with steamed veggies, or an easy side salad.
Find this Chicken Schnitzel with Parmesan Crust recipe here.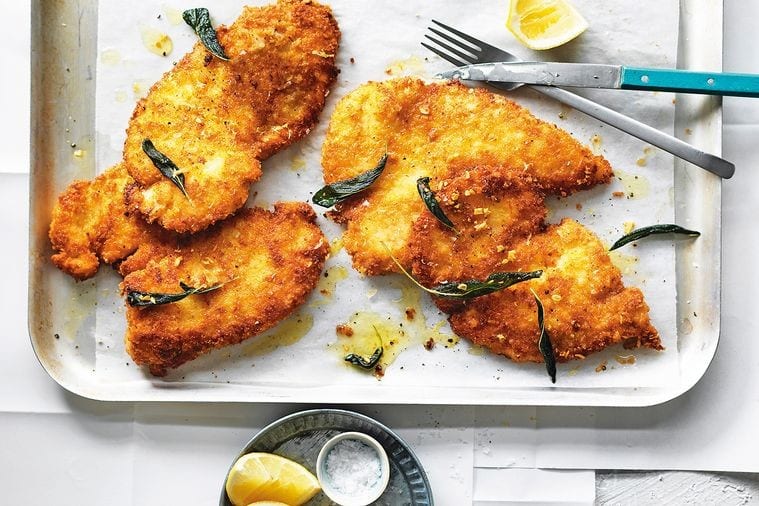 THURSDAY
Pulled Pork Sliders with Coleslaw – a tasty dinner idea that's well worth the extra time it takes to prepare. This is the perfect meal for preparing when you're going to be at home, and can allow the pork plenty of time to bake and tenderise.
Find this Pulled Pork Roll with Apple and Radish Coleslaw recipe here.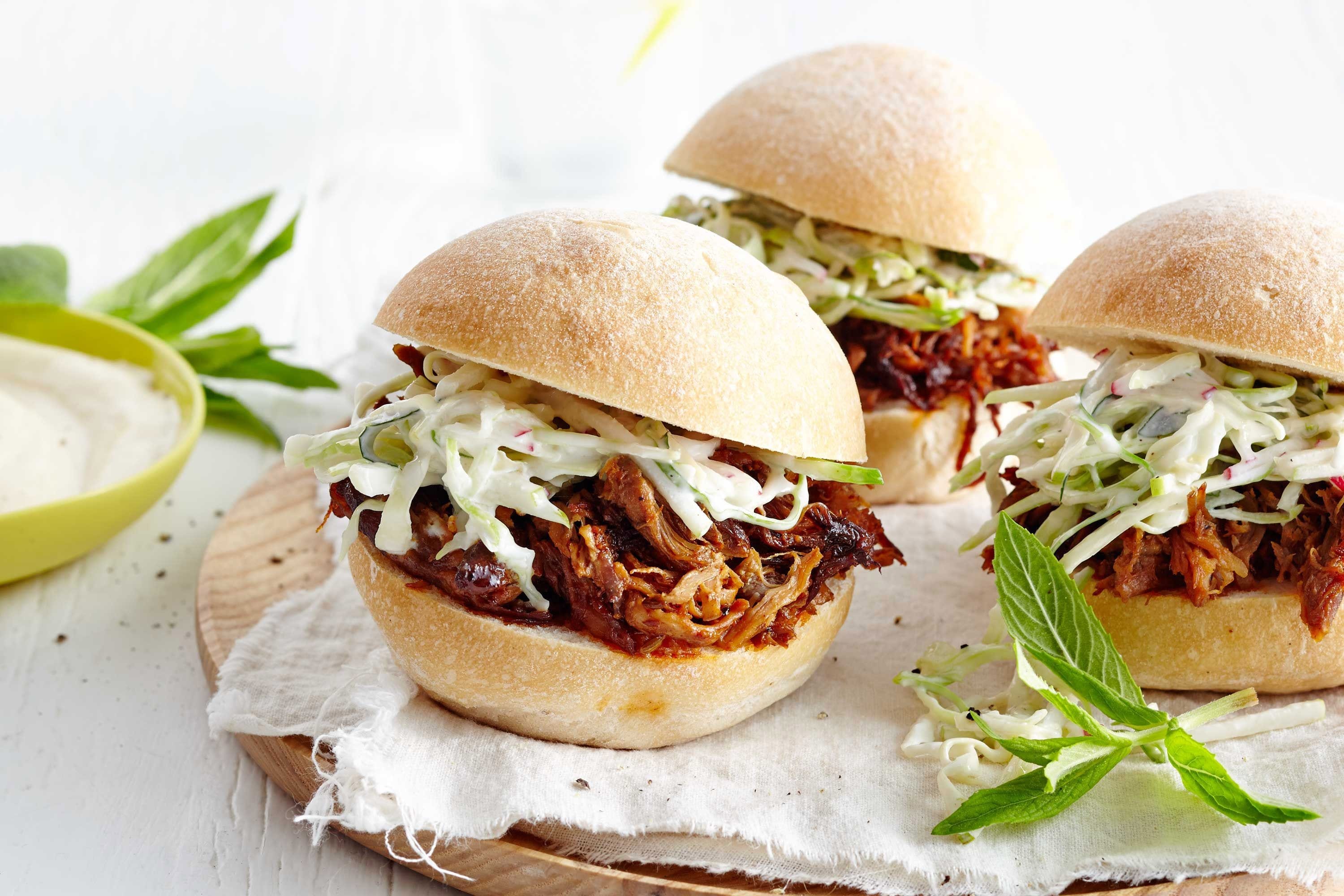 FRIDAY
Tuna Mornay – this is a sentimental dish for me. My mum used to always make Tuna Mornay for me as a child, except she would always serve hers on toast with crushed potato chips on top. I am not sure if this is how Gemma and her family served theres, but I highly recommend you give this serving option a whirl!
Find my Tuna Mornay recipe here.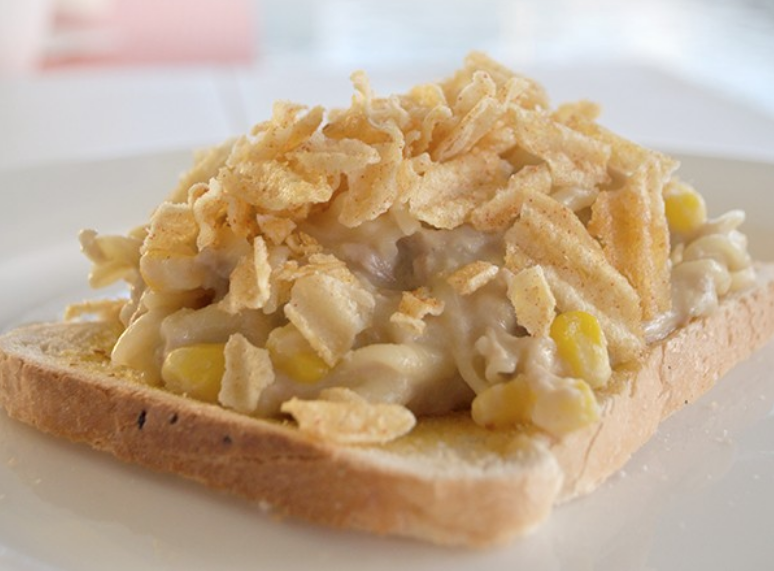 SATURDAY

BBQ – weekend BBQs are the best, and the options of what to cook are near endless! You can have steak, sausages, kebabs, skewers, burger patties, veggies..s the list goes on. My advice is to shop the specials in the meat section, and base your meal around this.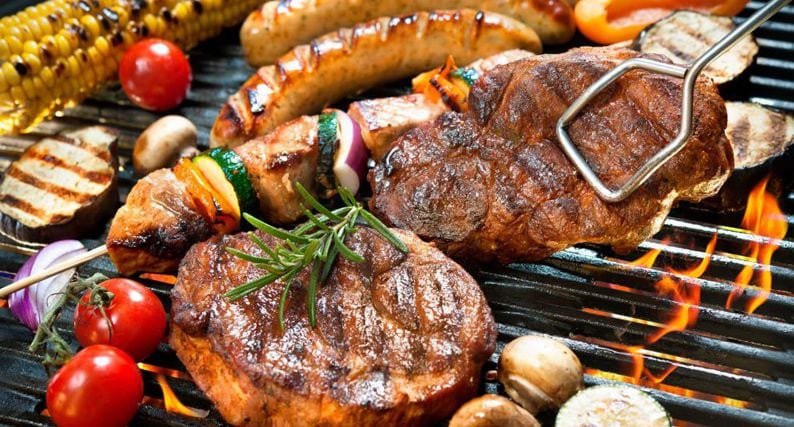 Image source: Budget Direct
SUNDAY
Spaghetti Bolognese – I used to love cooking this meal when my kids were little because it was such an easy way to get veggies into them! I would finely chop up vegetables and simply add them to the mince. Gemma served her bolognese with grated carrot and zucchini, but you can add almost any vegetable to this recipe.
Find my Bolognese Sauce with Hidden Vegetables recipe here.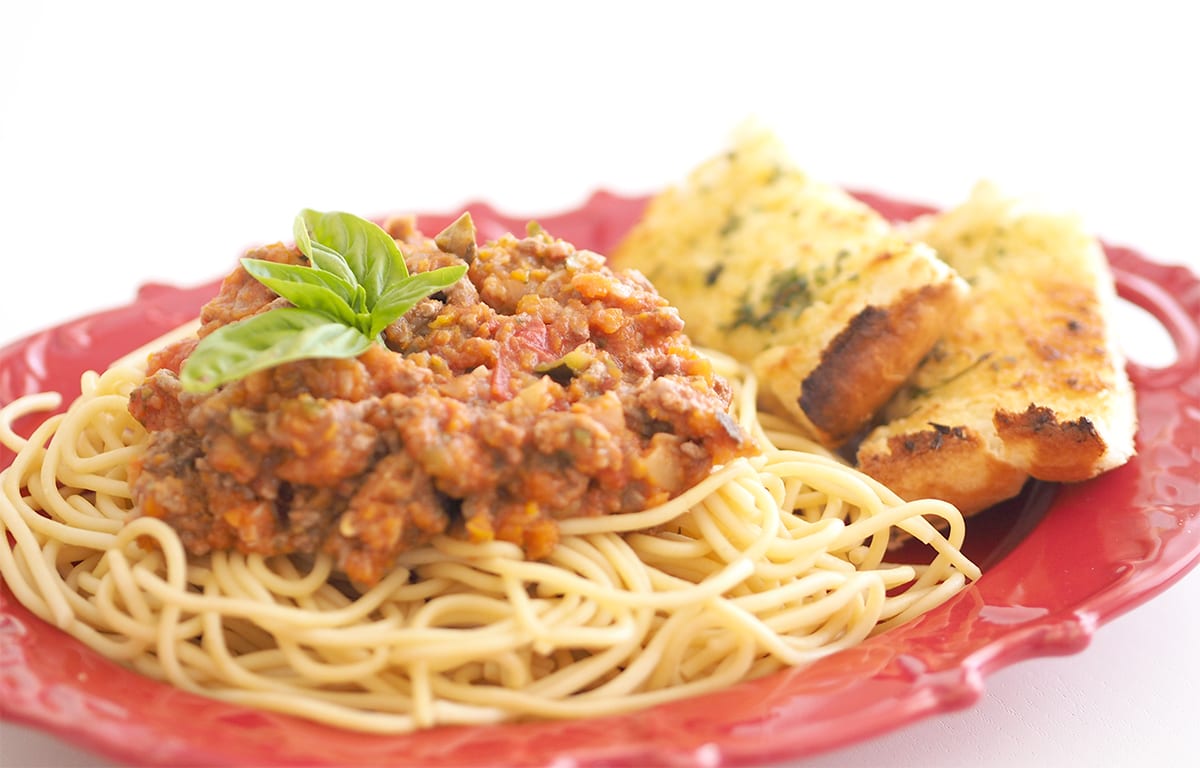 BAKING
Oreo Chocolate Cookies – my children love choc-chip cookies, but these Oreo inspired cookies are next level delicious! These babies are really quick to make, perfectly compliment a cuppa, and freeze well, so are great for school lunchbox treats.
Find my Oreo Cookies recipe here.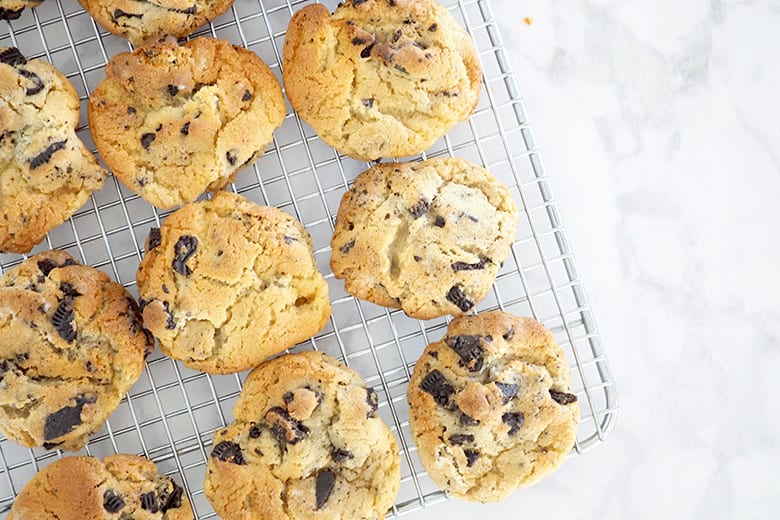 GET MORE ORGANISED with the newly released 2020 Planner + Calendar (now available for pre-order!)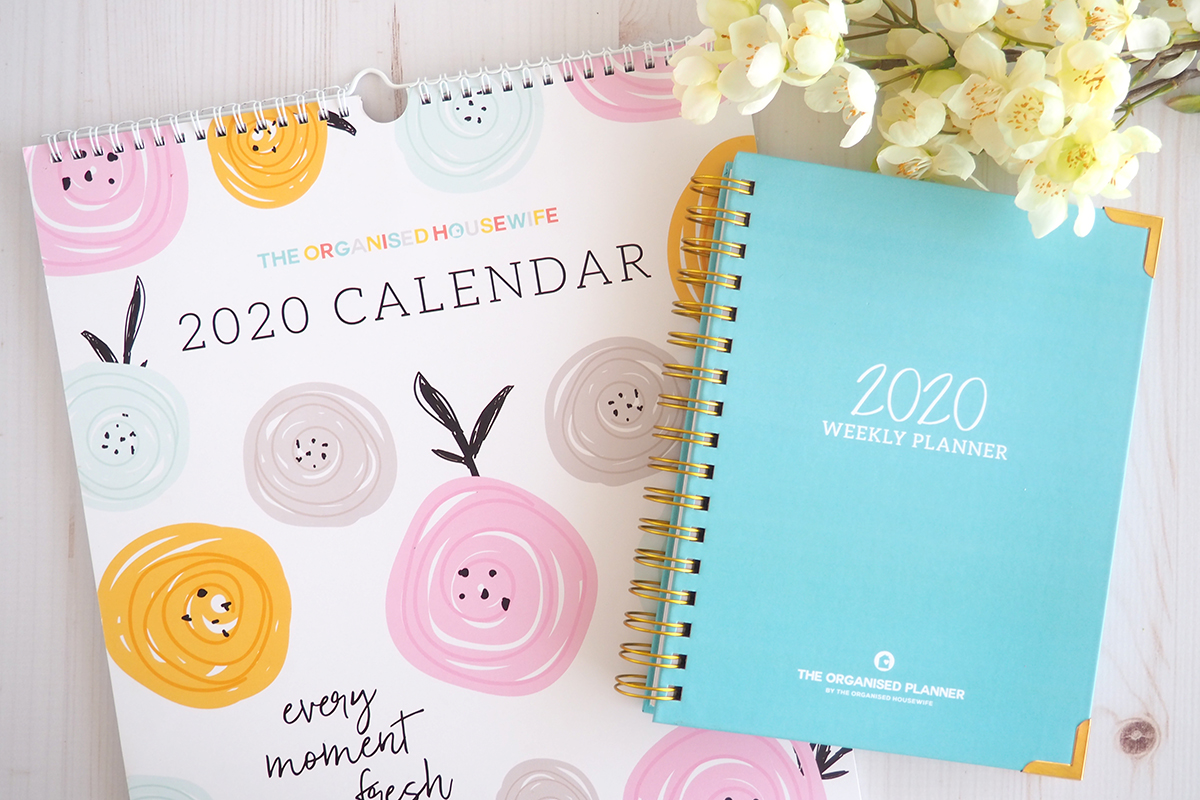 What is on your meal plan this week?
I would truly love for you to share your family's weekly meal plan in the comments below (email me photos too if you wish), I'll pick one to share every few weeks instead of mine as it's good to get variety and share what other families eat too!