A week's worth of quick, easy, and healthy family dinner ideas, perfect for adding to your Weekly Family Meal Plan to get you through a busy week of school and work.
Meal planning is a great way to take back control of your family's dinner time chaos, and replace it instead with a little calmness. In addition to this breath of fresh air and serenity, is the savings you'll notice at the supermarket checkout, and the extra time you will get back with your children.
I hope that these meals help to provide you with a little inspiration for your dinners. Enjoy!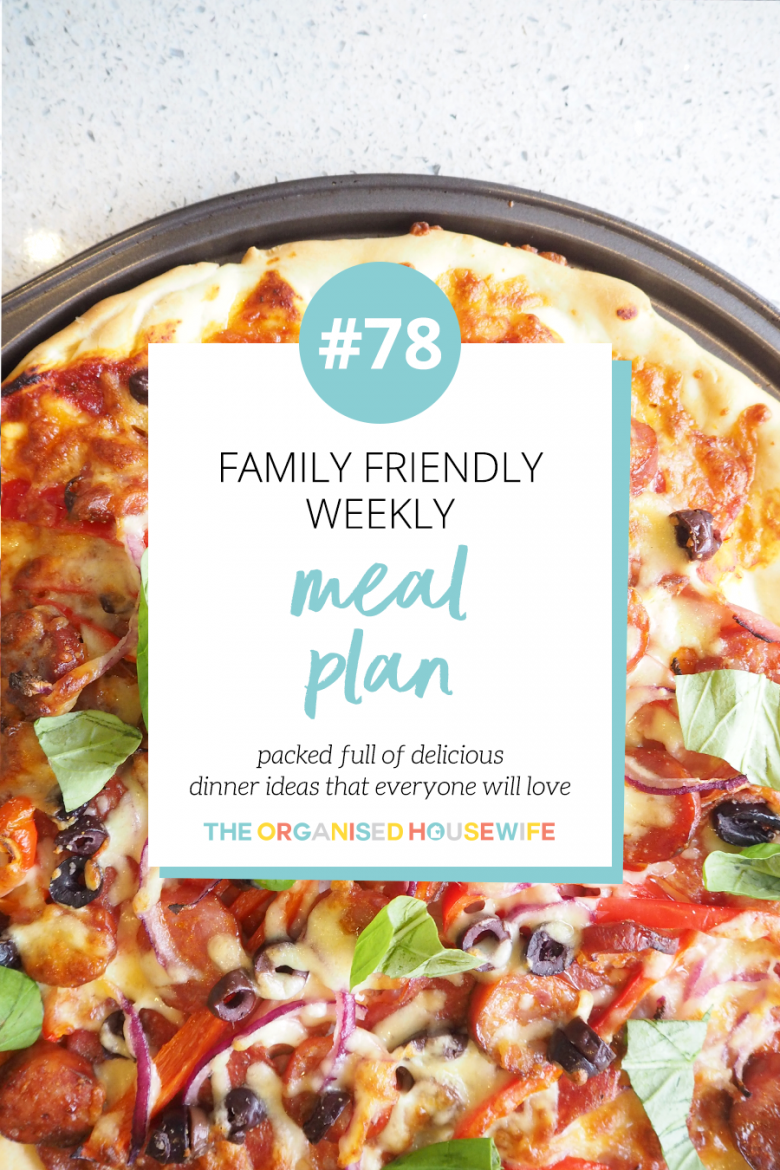 Find more of my meal planning tips here:

ARE YOU ON INSTAGRAM? – If you make any of these recipes, please share a photo, tag @theorganisedhousewife and add hashtag #TOHDinners – I'd love to see what you're cooking!
MONDAY
Satay Chicken – I experimented with a chicken satay recipe but despite smelling Divine, my recipe still appeared to be in the developmental stage and needs a little bit more work. In the meantime, here is another satay chicken recipe to get you through.
Find this Chicken Satay recipe here.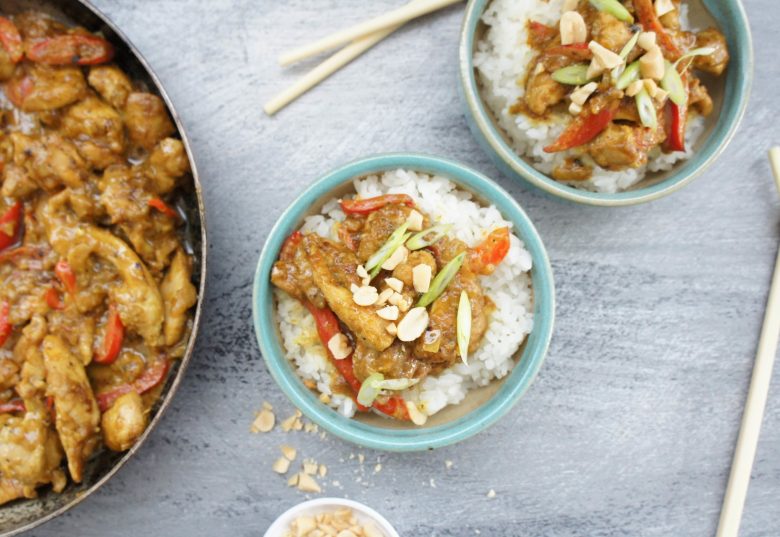 TUESDAY
Beef Stir-Fry – I love a good stir-fry! They are healthy, easy to throw together, and a great way to use up most extra veggies you have in the fridge or freezer.
Find this Beef Stir-Fry recipe here.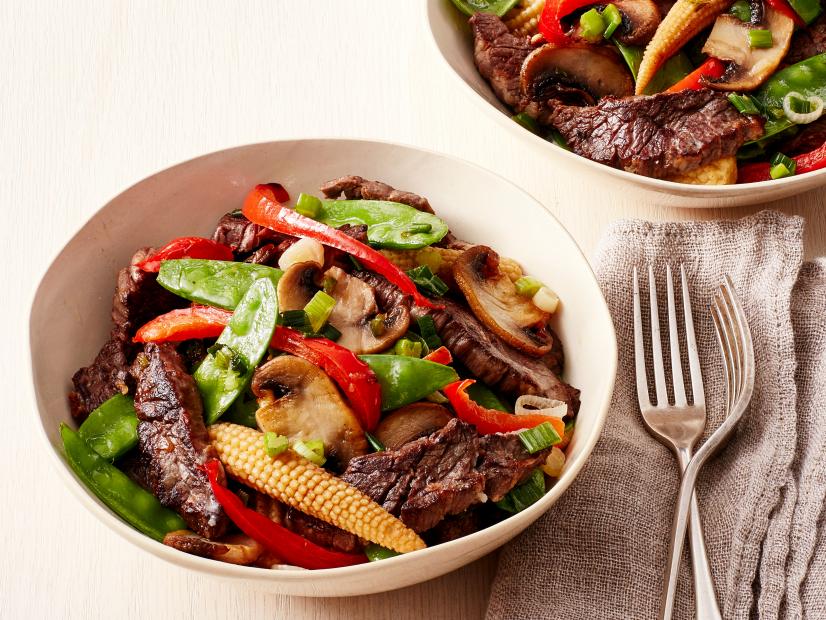 WEDNESDAY
Fish Tacos with Avocado – tacos are such a quick and delicious dinner option. My family have tacos a lot, so like to mix it up with different filling ideas. These crispy fish and avocado tacos certainly didn't disappoint either.
Find this Crispy Fish Taco with Avocado recipe here.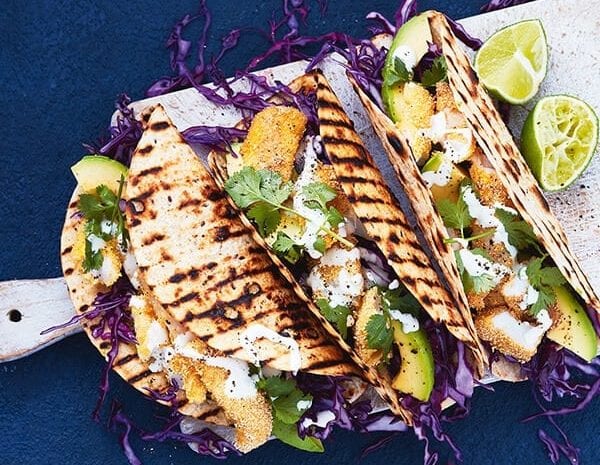 THURSDAY
Takeaway Pizza – my family very rarely get takeaway, and normally I love to make fresh pizzas at home. This week however, has been a little on the crazy side – I put this down to parent teacher interviews and a lot of behind-the-scenes work for my upcoming (and very exciting!) 2020 Weekly Planner.
Find my Homemade Pizza Topping Ideas here (in case you're wanting to opt for a yummy homemade version)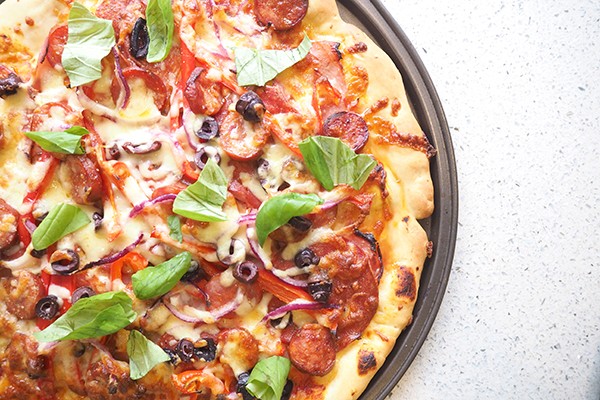 FRIDAY
Eggs on toast/fend for yourself – if you're having one of those weeks, please don't kill yourself trying to make big fancy feeds each night. My family regularly have an easy or fend for yourself night on busy weeks.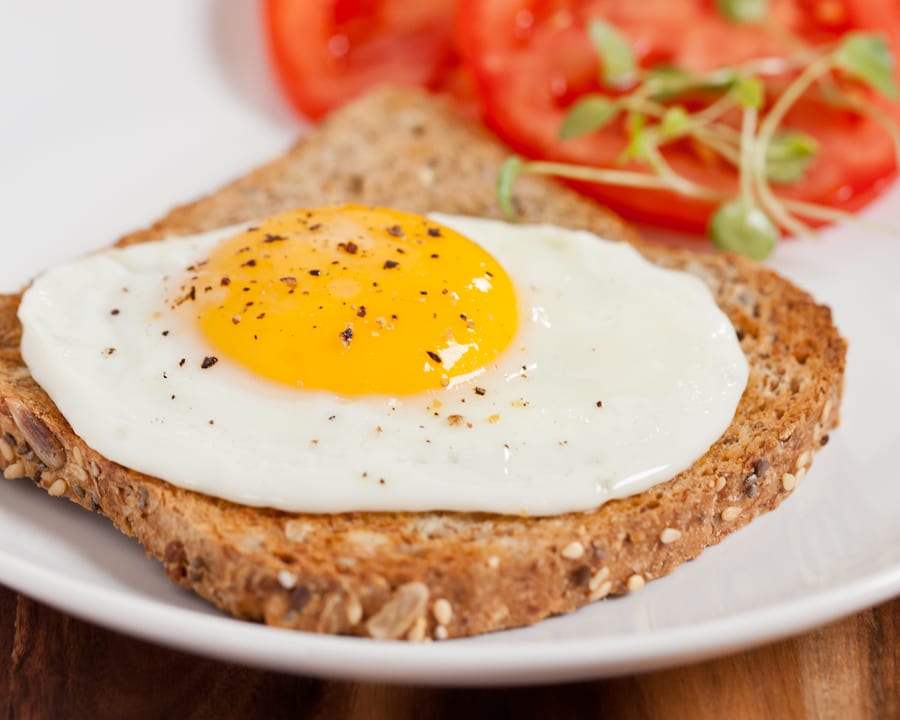 SATURDAY
Beef and Corn Pasta Bake – this recipe is really simple to make, can be made ahead of time, and is easily jazzed up with additional ingredients. I am trying to make the most of delicious hot dishes like this, whilst the weather is still cool enough to enjoy them.
Find my Beef and Corn Pasta Bake recipe here.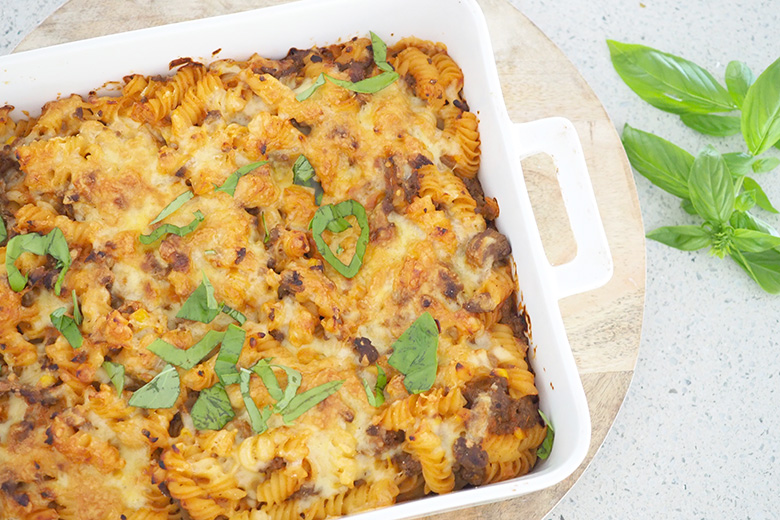 SUNDAY
Chicken Drumstick Parmigiana – I love when the family gets to sit down and connect over a big hearty meal, before the craziness of the next week kicks in again. Roast potato and pumpkin make a perfect accompaniment to this wholesome meal.
Find this Chicken Drumstick Parmigiana recipe here.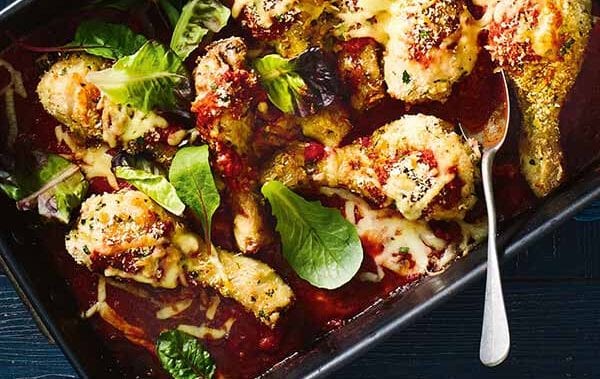 BAKING
Mint and Chocolate Cake – this cake is definitely a sometimes food, and is perfect cake for those with a sweet tooth! The fresh snap of mint choc topping suits the decadent chocolate base seamlessly, without making it too rich.
Find my Easy Mint and Chocolate Cake recipe here.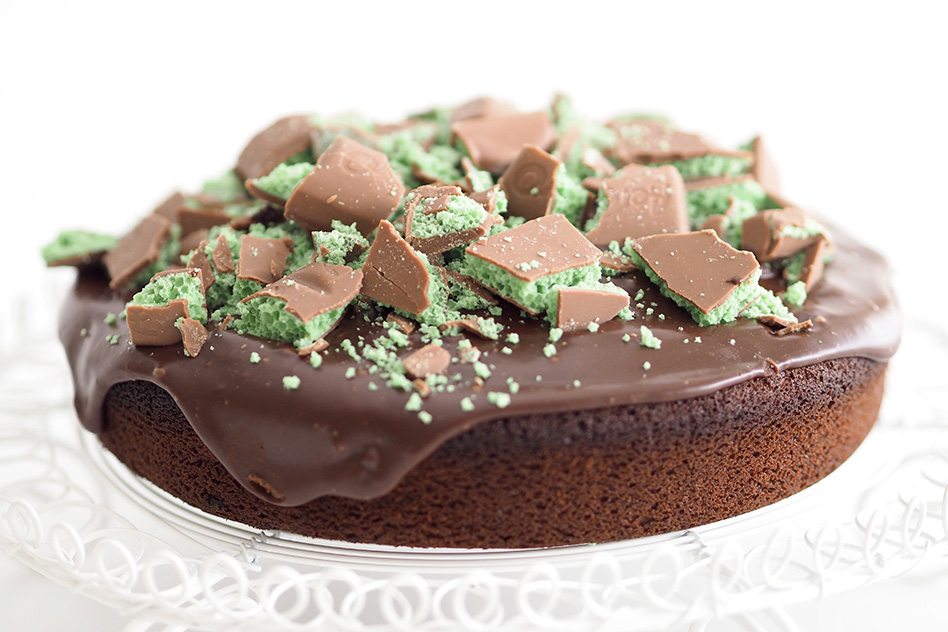 READ MORE: 15 Tips To Save You Money On Your Next Grocery Shop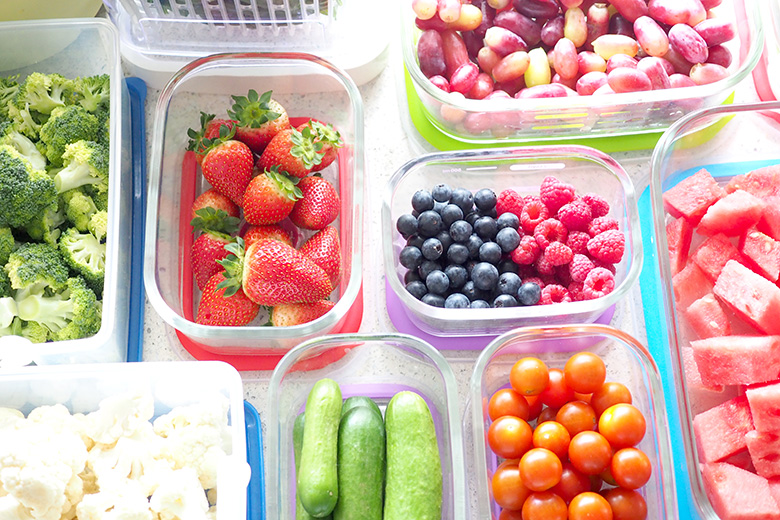 What is on your meal plan this week?
I would truly love for you to share your family's weekly meal plan in the comments below (email me photos too if you wish), I'll pick one to share every few weeks instead of mine as it's good to get variety and share what other families eat too!