A 7 day weekly family meal plan to help you and your family get through a busy week of dinners and meal preparation.
The weather will warm up before we know it, so I am making the most of warm soups, hearty bakes, and other equally delicious warm winter meals in this week's family meal plan.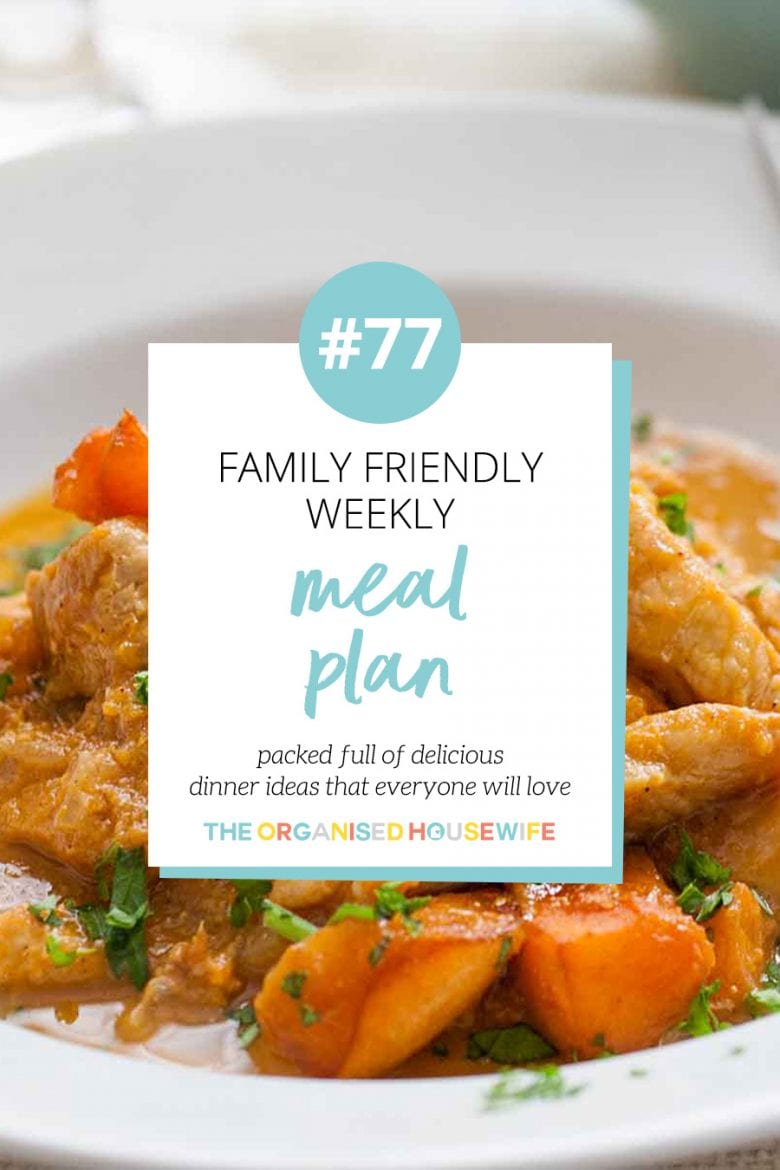 Find more of my meal planning tips here:

ARE YOU ON INSTAGRAM? – If you make any of these recipes, please share a photo, tag @theorganisedhousewife and add hashtag #TOHDinners – I'd love to see what you're cooking!
MONDAY
Chicken Schnitzel and Veggies – an easy and delicious way to kick the week off! You can make your chicken schnitzel from scratch as per this recipe, or opt for a quicker option by choosing pre-made schnitzels from the supermarket.
Find this Chicken Schnitzel with Cheesy Mash, Beans and Peas recipe here.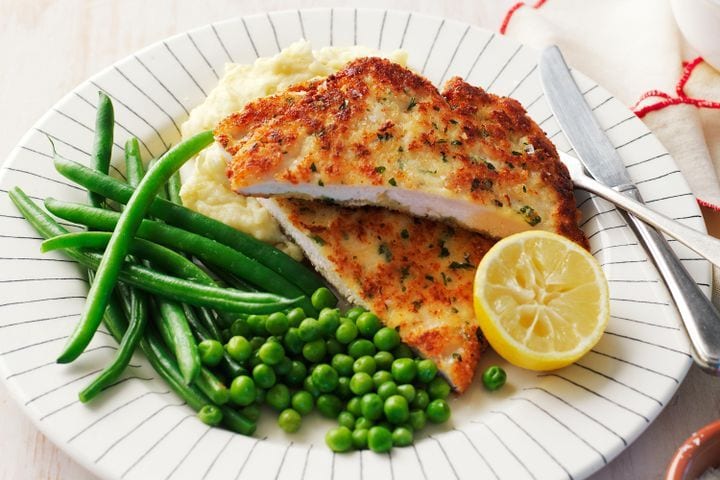 TUESDAY
Mince and Vegetable Potato Pie – this is a great recipe to make ahead of time, I made this on Monday as I knew we were going to be out till late on Tuesday, so as soon as I got home I popped some foil over the top and heated through for 30 minutes, removed foil and browned up the cheese for a further 20 minutes. We had this pie with a side of crunchy salad.
Find my Mince and Vegetable Potato Pie recipe here.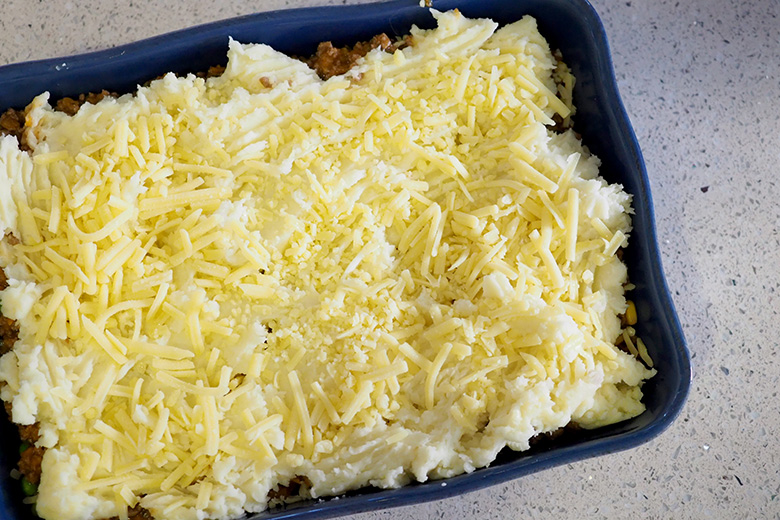 WEDNESDAY
Fish and Chips – this is such an easy meal to get through a mid-week hump. Simply pop in the oven and presto! The herb tartare in this recipe is a really yummy touch too.
Find this Crispy Whiting and Chips with Herb Tartare recipe here.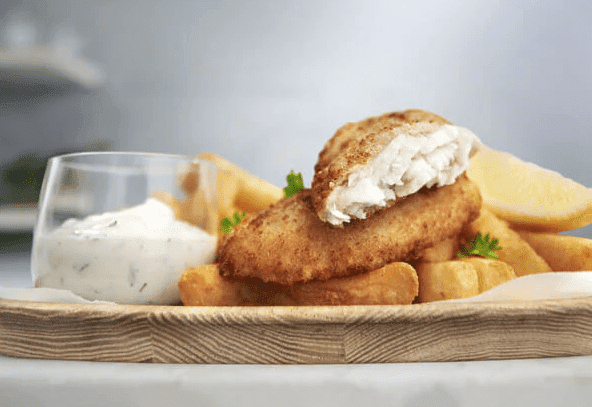 THURSDAY
Roast Pumpkin Soup – the weather is going to heat up before we know it, so I am making the most of these cooler 'perfect for soup' nights whilst I can. This recipe is the easiest pumpkin soup I have ever made… and it's delicious too!
Find my Super Easy Roast Pumpkin Soup recipe here + my soup freezing tips!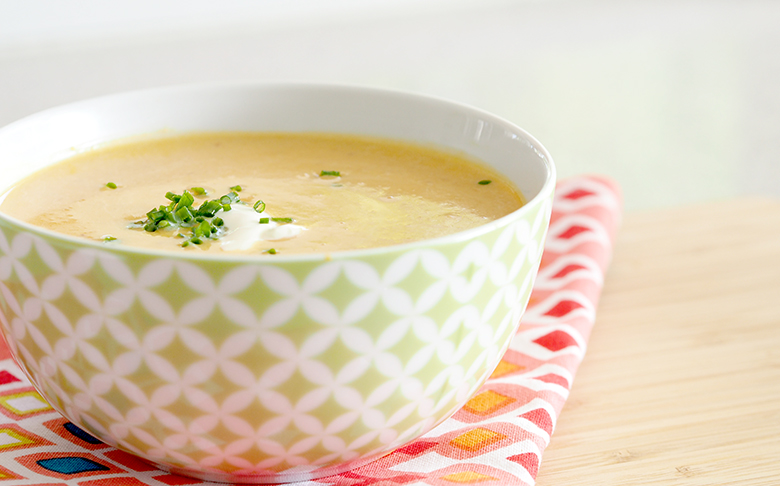 FRIDAY
Apricot Chicken – this recipe comes together in under an hour, and adds an interesting flavoursome twist to more traditional chicken meals. If you don't have fresh apricots on hand, you can alternate them with dried pitted apricots and apricot jam.
Find this Apricot Chicken recipe here.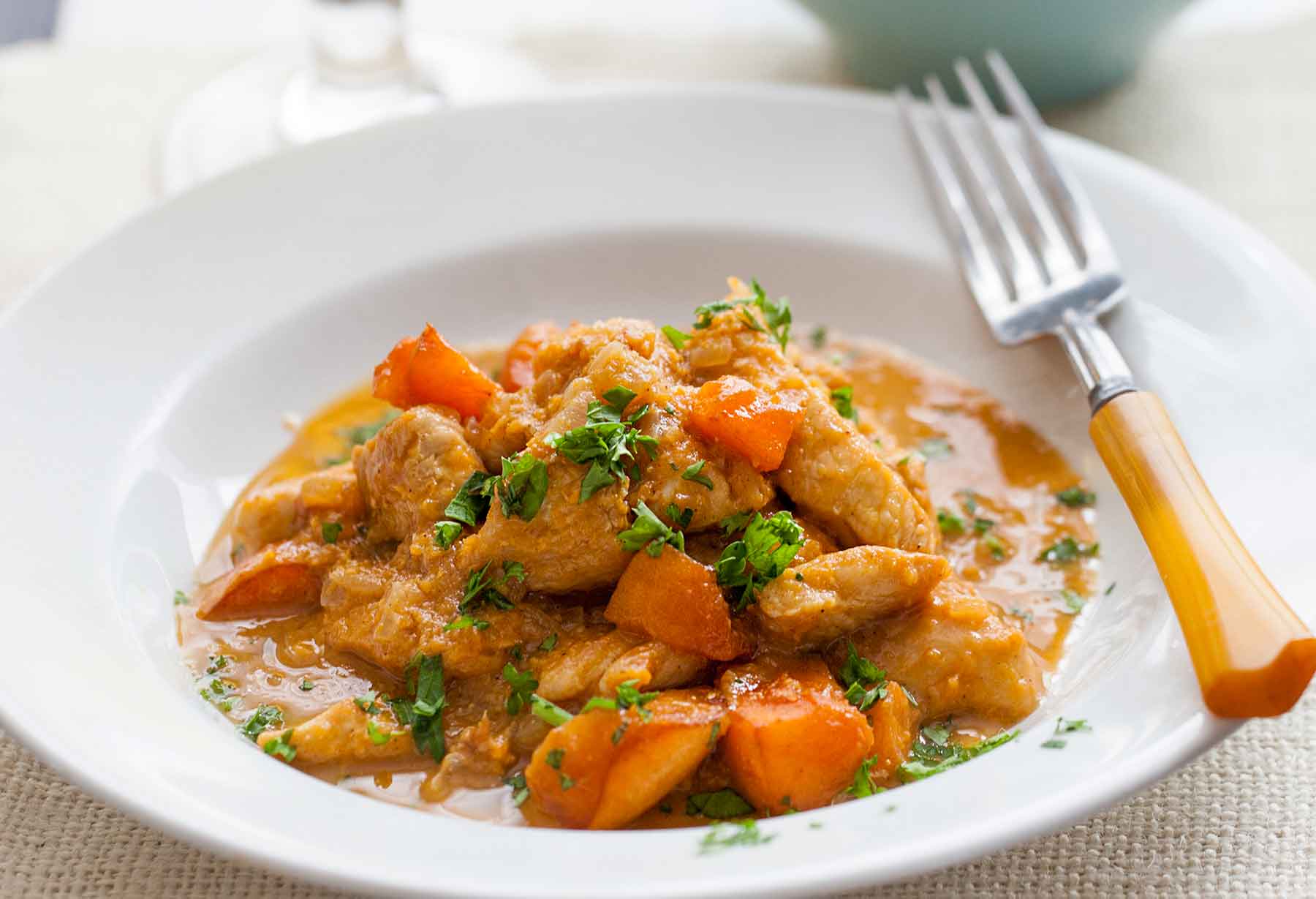 SATURDAY

Chicken and Roast Pumpkin Pasta Bake – this is a good weekend meal because it does take a bit of time to prepare, but I assure you it's worth the extra effort. If you're wanting a short cut I would suggest alternating the chicken breast for a ready made BBQ chicken instead.
Find my Chicken and Roast Pumpkin Pasta Bake recipe here.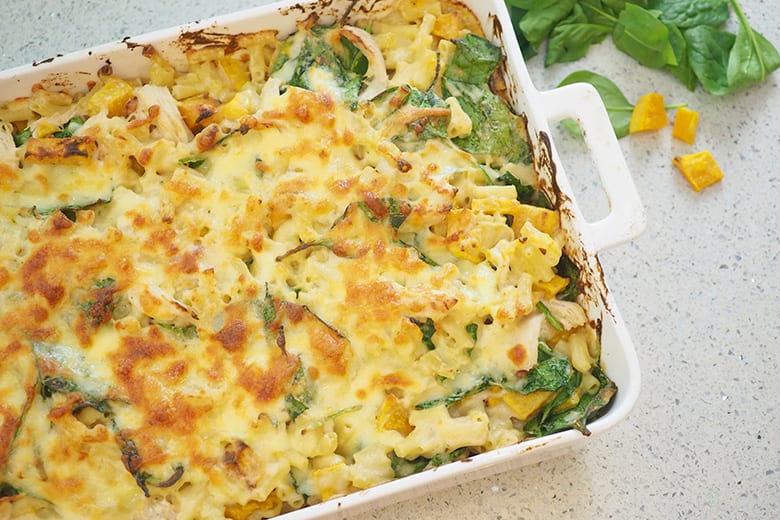 SUNDAY
Left Overs – it's nights like these that make me realise why I always cook more and freeze it. The family had an easy dinner night eating left overs and heating up meals that I had on hand in the freezer.
BAKING
Homemade Donuts – a decadent little treat to finish the week off with.
Find this No-Yeast Homemade Donut recipe here.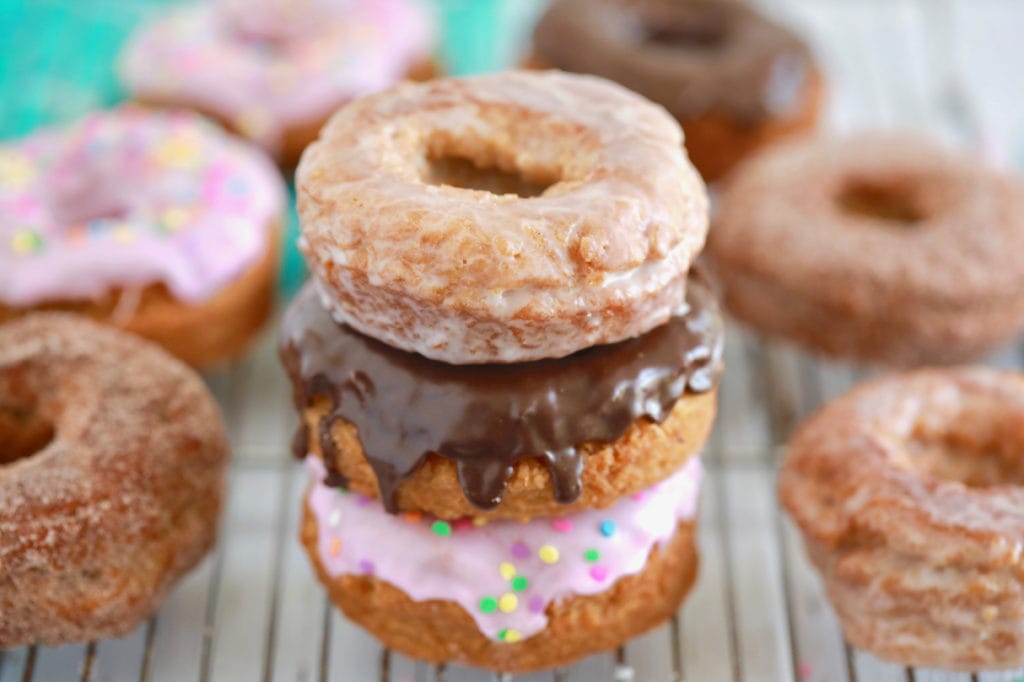 What is on your meal plan this week?
I would truly love for you to share your family's weekly meal plan in the comments below (email me photos too if you wish), I'll pick one to share every few weeks instead of mine as it's good to get variety and share what other families eat too!