An incredibly yummy reader inspired family meal plan that will bring variety, taste, and inspiration to your dinner plates this week.
This week's delicious weekly meal plan comes courtesy of my reader Julia K, and is absolutely bursting with flavour, colour, and dinner time inspiration – enjoy!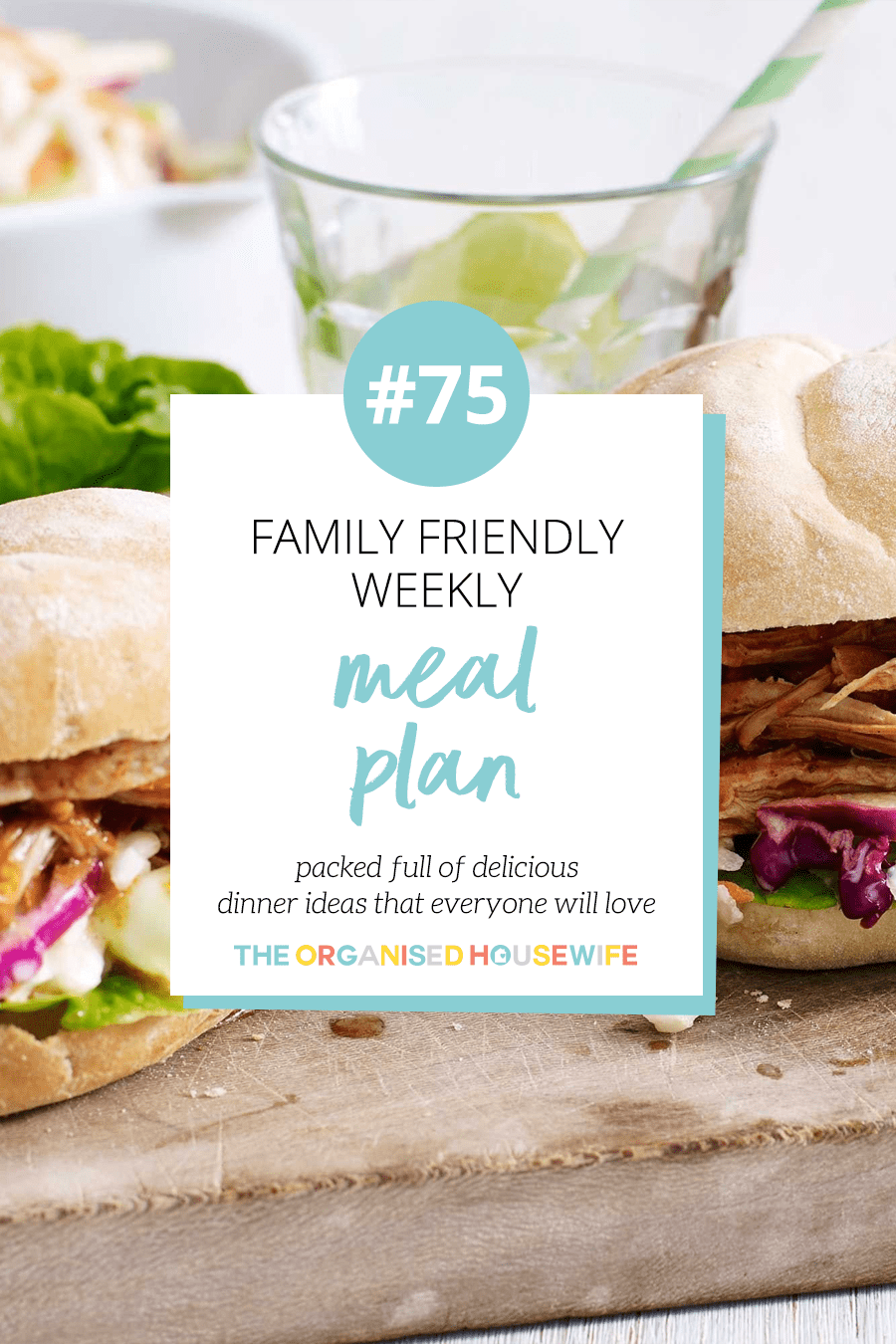 Find more of my meal planning tips here: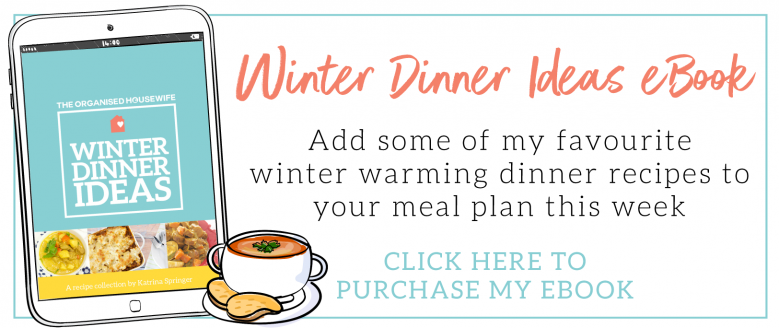 ARE YOU ON INSTAGRAM? – If you make any of these recipes, please share a photo, tag @theorganisedhousewife and add hashtag #TOHDinners – I'd love to see what you're cooking!
MONDAY
Lamb Roast – Julia made a lamb roast and served it with a spinach and pumpkin salad and a side of rosemary and sea salt chips – sounds so yummy!
Find this Rosemary and Garlic Roast Lamb recipe here.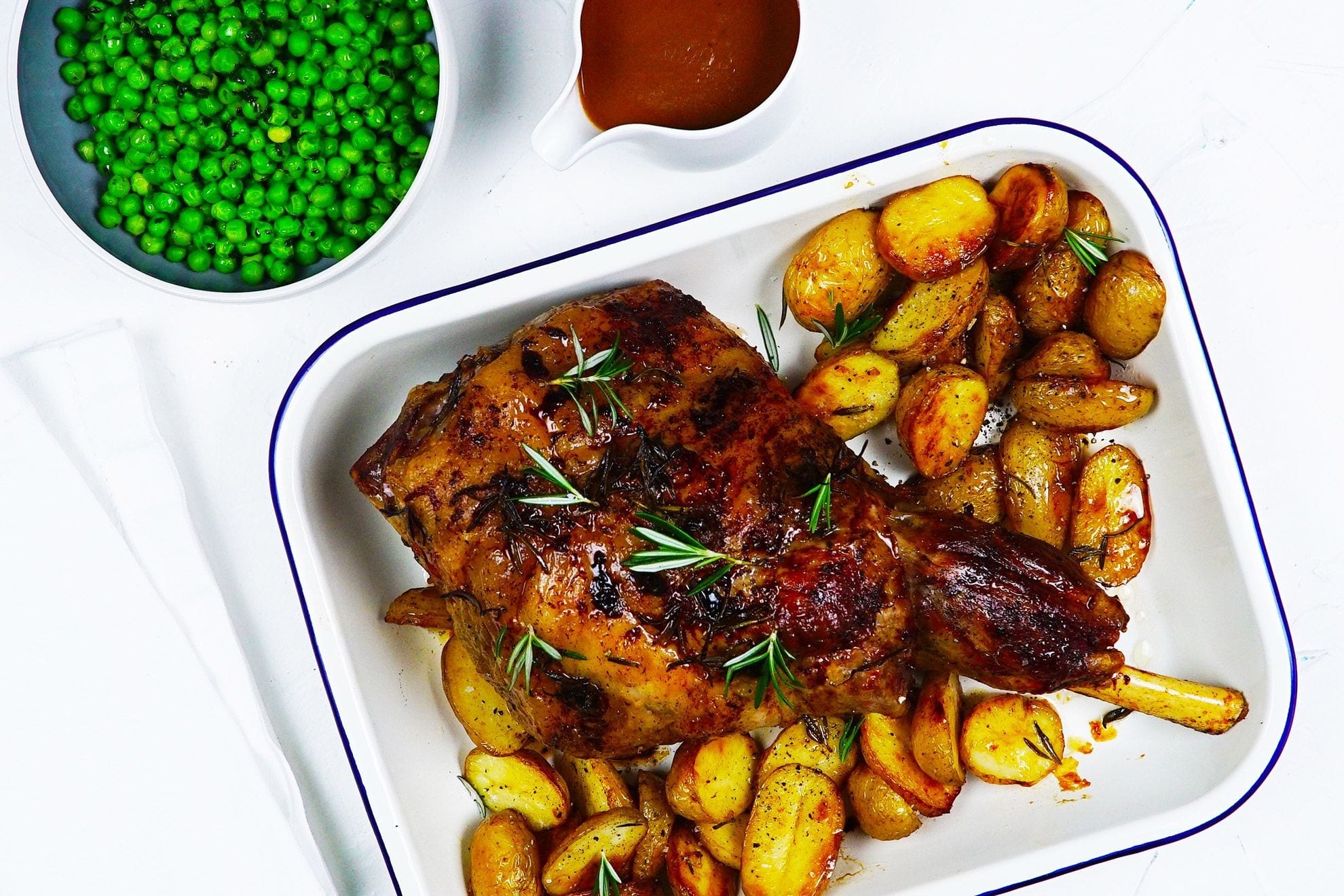 TUESDAY
Pork Burgers – these smashed pork burgers with apple slaw definitely look drool-worthy!
Find this Maple Pulled Pork Burgers with Apple Slaw recipe here.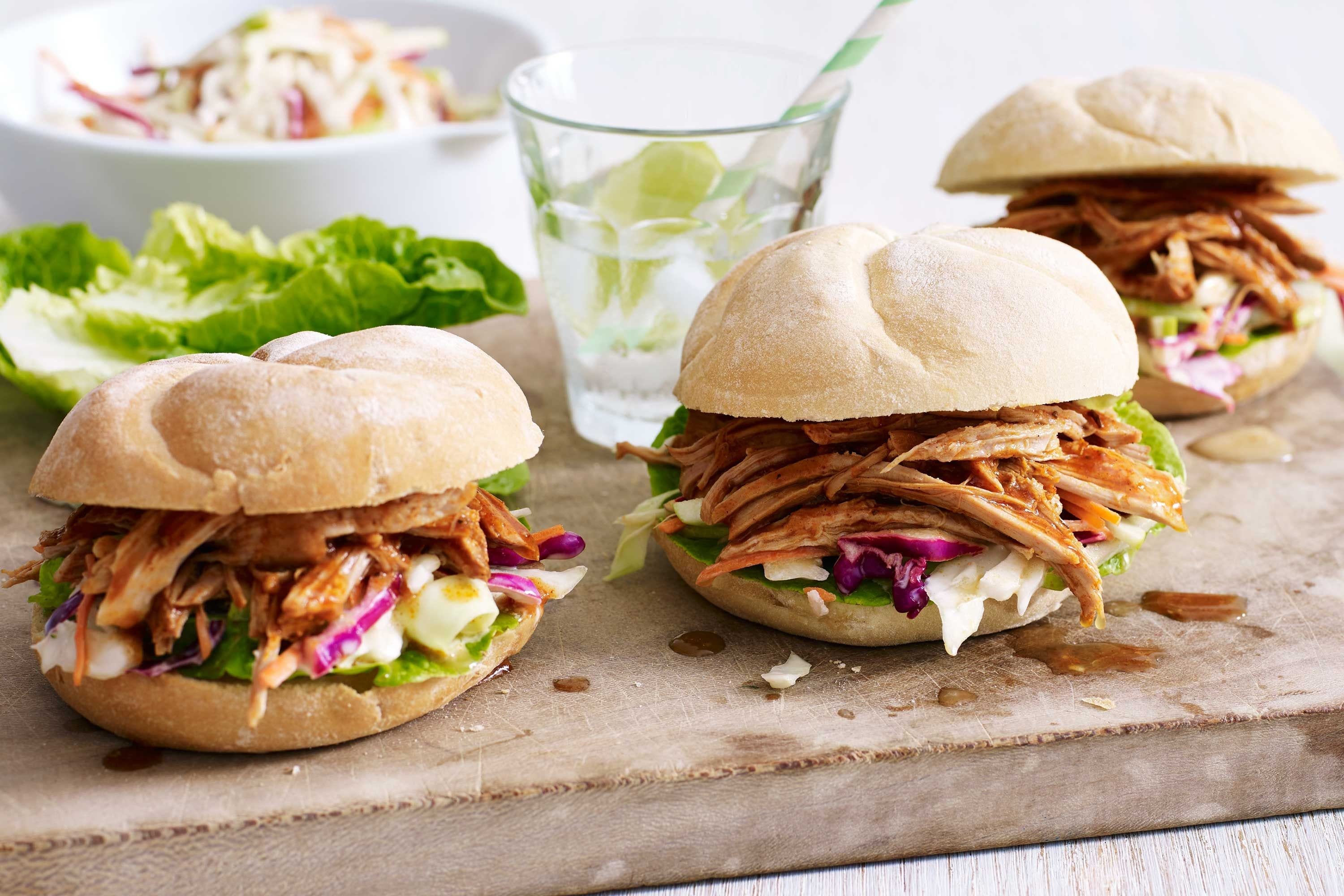 WEDNESDAY
Chicken Pasta – creamy chicken pasta works with so many different accompaniments. Julia prepared her chicken with creamy mustard sauce and added wilted baby spinach. This dish also works well with pumpkin or cherry tomatoes.
Find my Creamy Chicken and Pumpkin Pasta recipe here.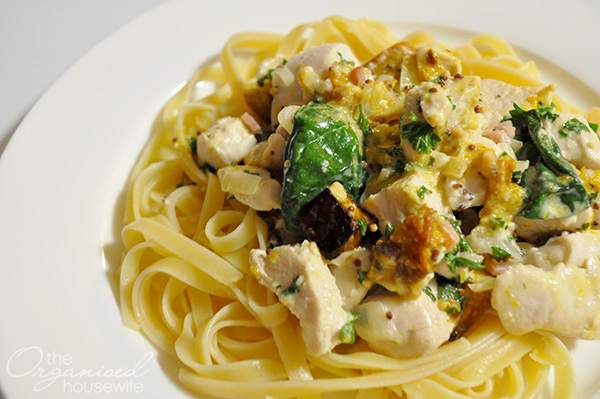 THURSDAY
Steak and Veggies – Julia cooked up a scotch fillet steak in red wine which she served with sweet potato mash and steamed broccolini.
Find this Fillet Steak with Chimichurri Sauce and Sweet Potato Fries recipe here.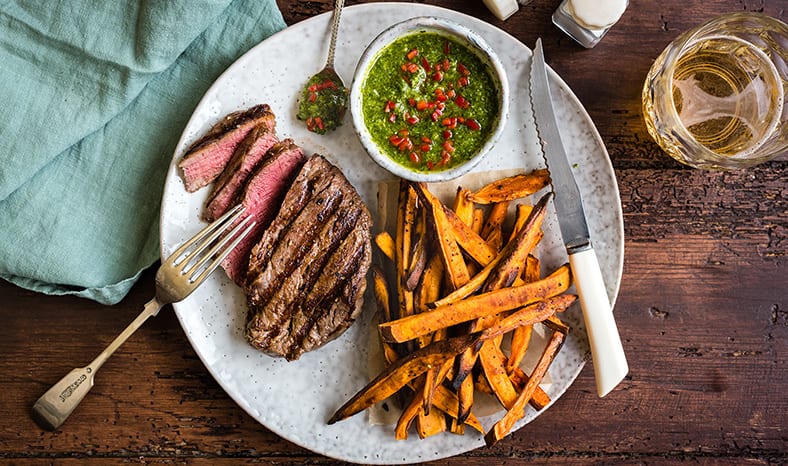 FRIDAY
Fish and Chips – I love fish and chips on a Friday night. You can keep them simple, or get a little bit fancy. Julia went fabulously fancy with her macadamia crusted barramundi, mango salsa, and garlic and parmesan chips. Delicious!
Find this Macadamia-Crusted Fish with Herb Salad recipe here.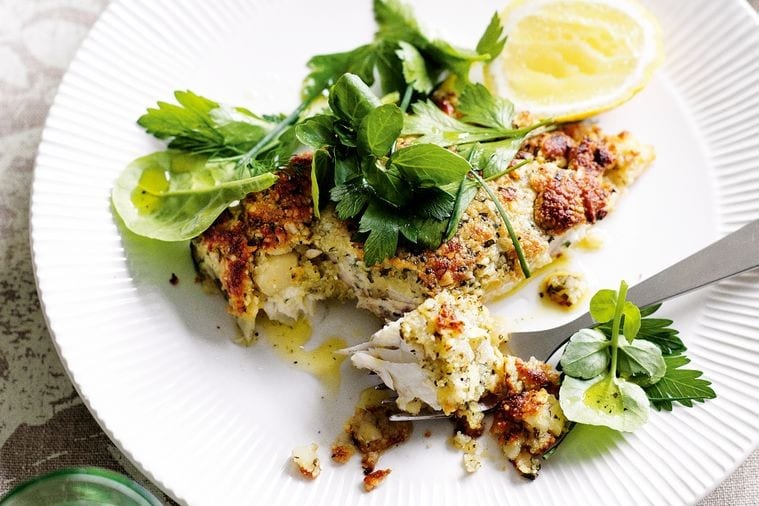 SATURDAY

Chickpea and Vegetable Curry – I love a good curry in winter, and this curry is definitely a good immune-boosting meal to have in the cold and flu season. Julia served her creamy chickpea and vegetable curry with basmati rice and naan bread.
Find this 20 Minute Chickpea Vegan Curry recipe here.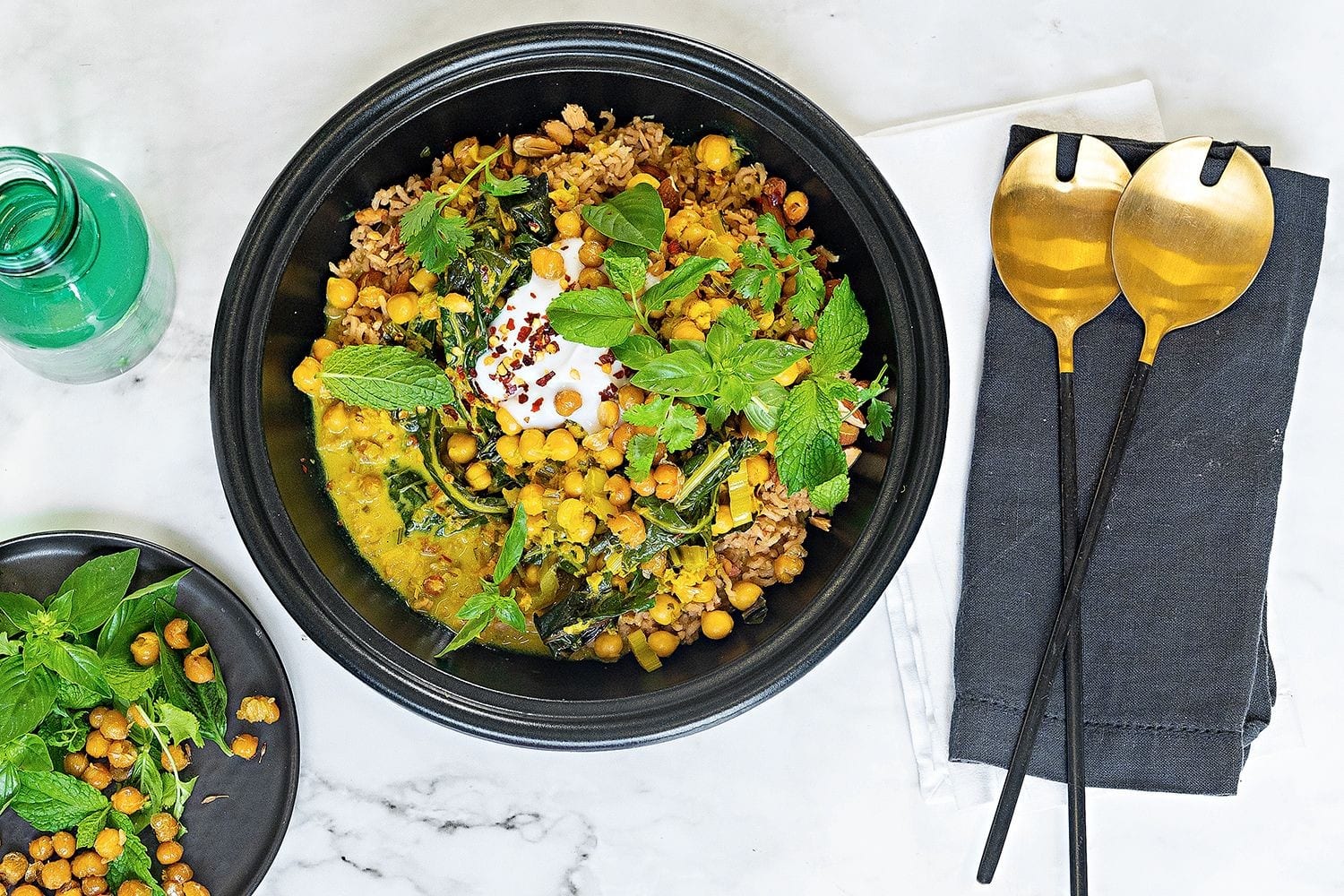 SUNDAY
Bacon and Cheese Croquettes – these are very tasty and easy to make, and go down a treat on a cold winter night. Julia served her bacon and cheese croquettes with a simple salad.
Find this Bacon and Cheese Croquettes recipe here.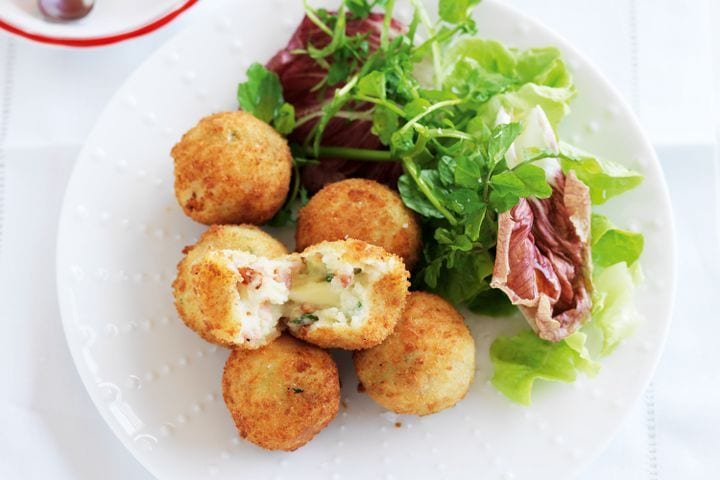 BAKING
Blueberry Muffins – I love to make blueberry muffins too! They are great to have as a quick go to for breakfasts on the run, afternoon snacks, or lunchbox fillers. These crunchy topped ones are delicious and freeze well too.
Find my Blueberry Muffins with Crunchy Topping recipe here.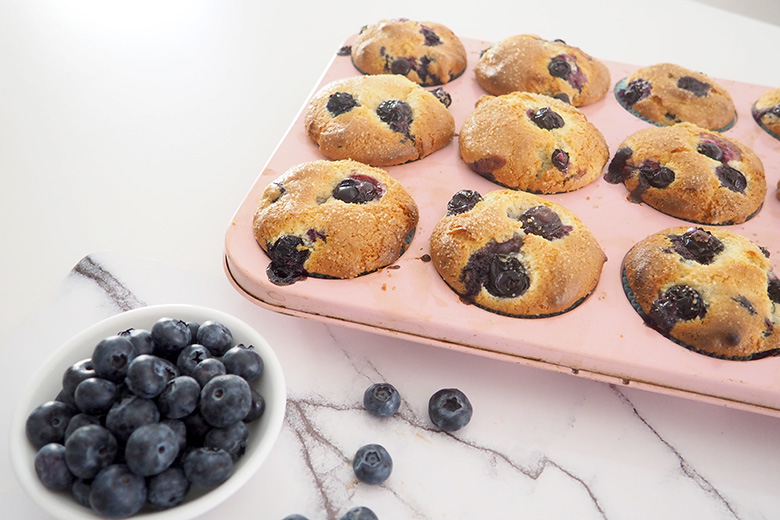 What is on your meal plan this week?
I would truly love for you to share your family's weekly meal plan in the comments below (email me photos too if you wish), I'll pick one to share every few weeks instead of mine as it's good to get variety and share what other families eat too!