A family-friendly weekly meal plan that includes a mix of fresh, slow-cooked, and baked dinner ideas to get your family through a busy week of school and work.
If your kid's school holidays haven't finished yet, they are not far off ending. I understand the extra workload that comes with the back-to-school rush, and I don't want your meal plan to be another one of those stressful things. This week's meal plan is full of a variety of meal ideas and inspiration, so please pick and choose what works for you, and let's get your week off to a smooth start.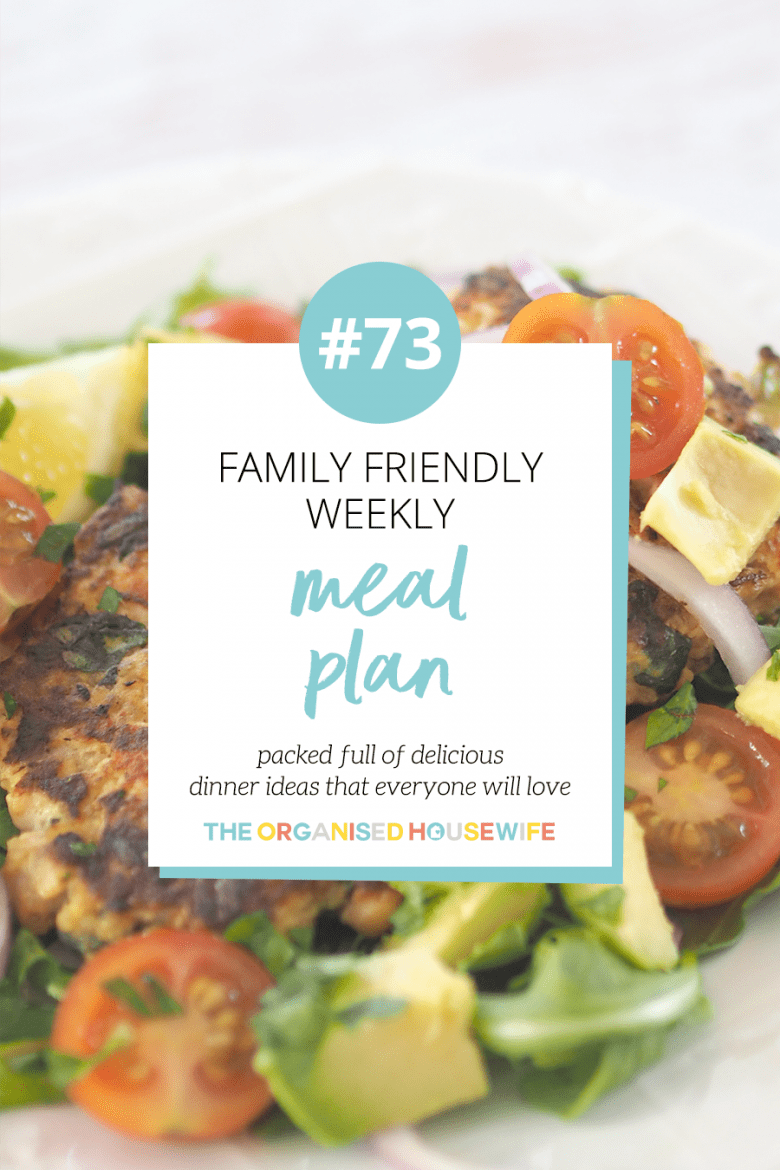 Find more of my meal planning tips here:
ARE YOU ON INSTAGRAM? – If you make any of these recipes, please share a photo, tag @theorgansiedhousewife and add hashtag #TOHDinners – I'd love to see what you're cooking!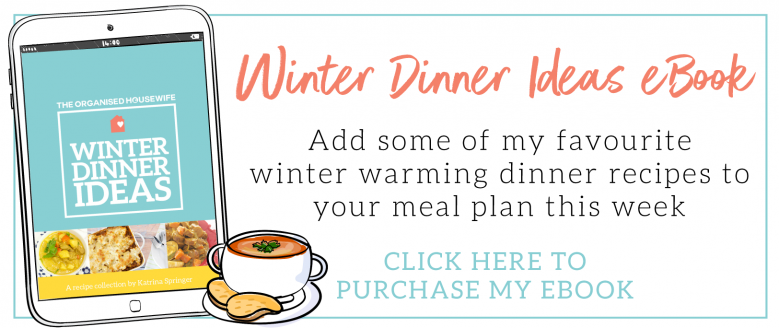 MONDAY
Mongolian Beef – I had a busy day on Monday, so managed to quickly threw this in the slow cooker before I ran out the door. This is why I love this recipe! It's quick to prep, and it tastes delicious.
Find my Slow Cooker Mongolian Beef recipe here.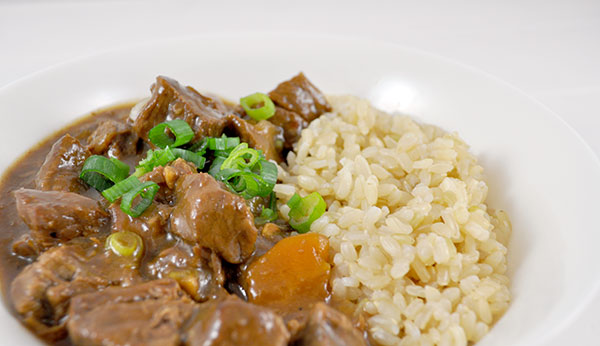 TUESDAY
Spaghetti Bolognese – this is a great bolognese sauce with hidden veggies – you can pretty much add in any vegetables you have on hand in the fridge. I always make extra of this sauce so that I can freeze some for nights when I am feeling a bit lazy.
Find my Bolognese Sauce with Hidden Vegetables recipe here.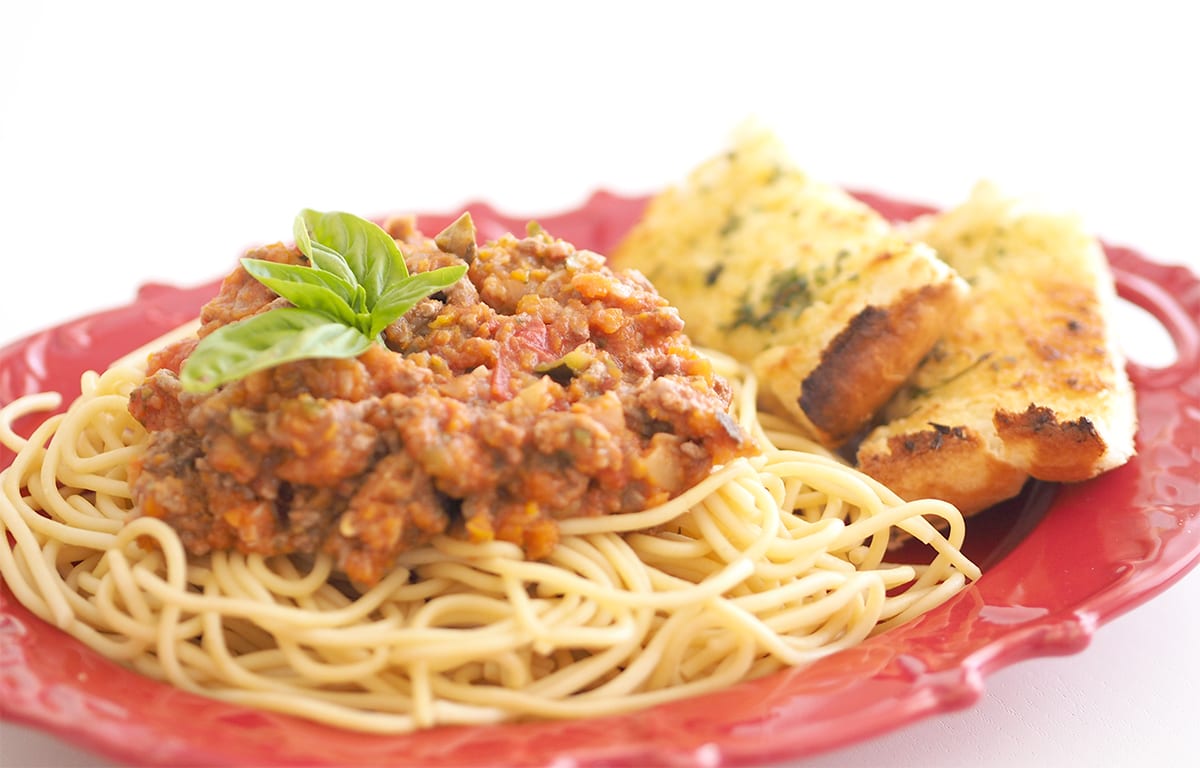 WEDNESDAY
Mexican Chicken Enchiladas – you probably already know how much my family love Mexican food! I love this recipe because it's so quick and easy to prepare, with the option to poach your own chicken or skip this step and save a few minutes and buy a BBQ chook.
Find my Mexican Chicken Enchiladas recipe here.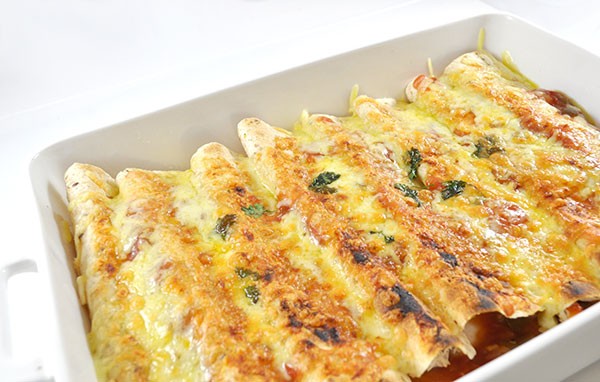 THURSDAY
Salmon Quinoa Fritters with Avocado Salad – salmon is one of my favourite fish to eat, and it's packed full of so many good things! These fritters taste delicious with steamed veggies or a simple salad like this one.
Find my Salmon Quinoa Fritters recipe here.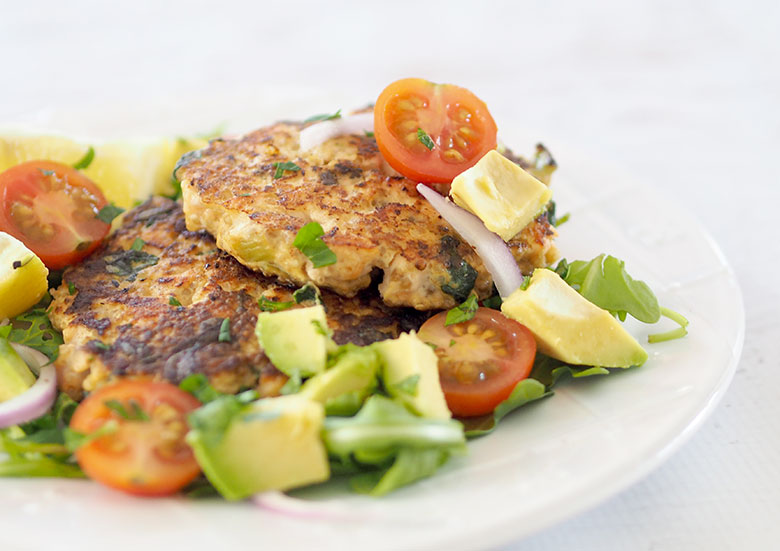 FRIDAY
Pizza – I love homemade pizza on a Friday night! The whole family gets in and helps, and we have fun getting creative with different topping ideas. Sometimes we even eat it in front of a movie together.
Find my Homemade Pizza Topping Ideas here.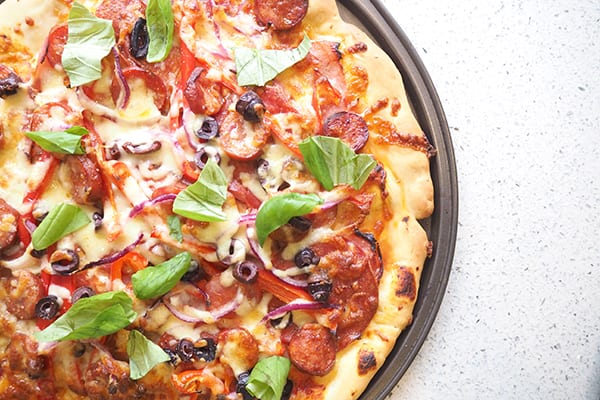 SATURDAY

Slow Cooker Honey Sesame Chicken with Rice – you know how I love a slow cooker meal in winter, and I love this recipe because unlike Chinese Honey Chicken it doesn't have batter. Instead the chicken is coated in a honey sauce. Yum yum!
Find my Slow Cooker Honey Sesame Chicken recipe here.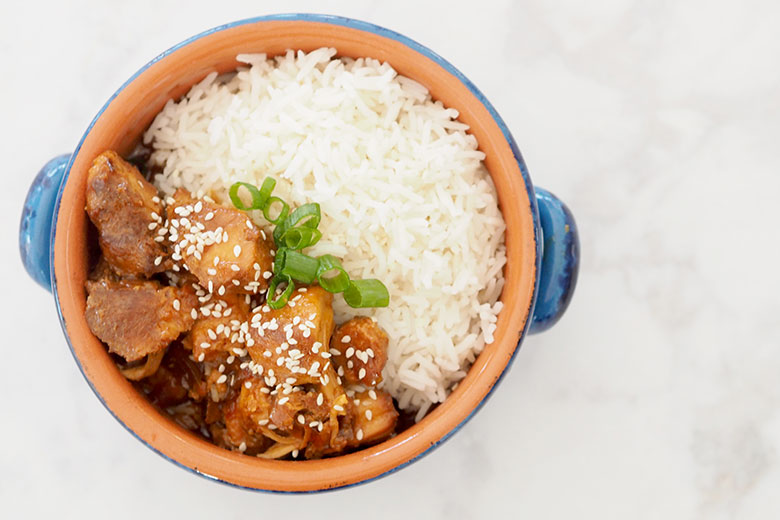 SUNDAY
Tacos – a super easy way to finish off the week – plus my family are a little partial to Mexican dishes! Simply top a tortilla with lettuce, my Slow Cooker Mexican Salsa Chicken, capsicum, avocado and sour cream. Easy.
Find my Slow Cooker Mexican Salsa Chicken recipe here.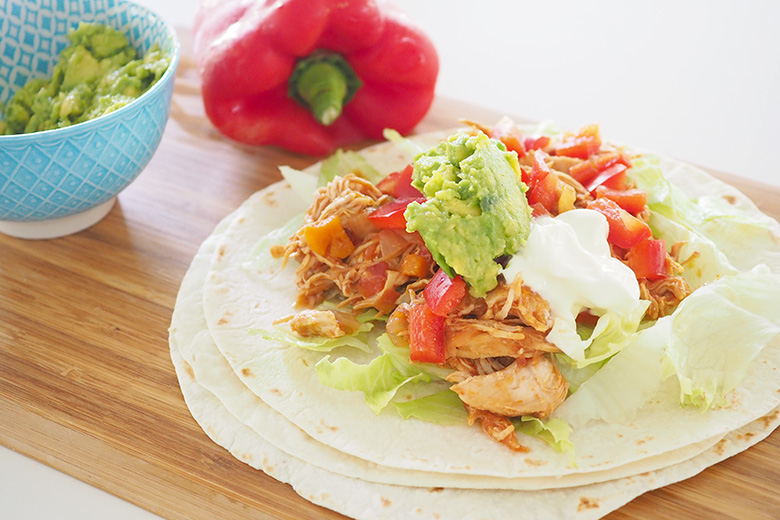 BAKING
Cinnamon Scrolls – these are one of my winter favourites! Served with a hot cuppa or hot chocolate you can't go wrong! My kids say they taste the same as donuts and the glaze over the top makes them so delicious.
Find my Delicious Cinnamon Scrolls recipe here.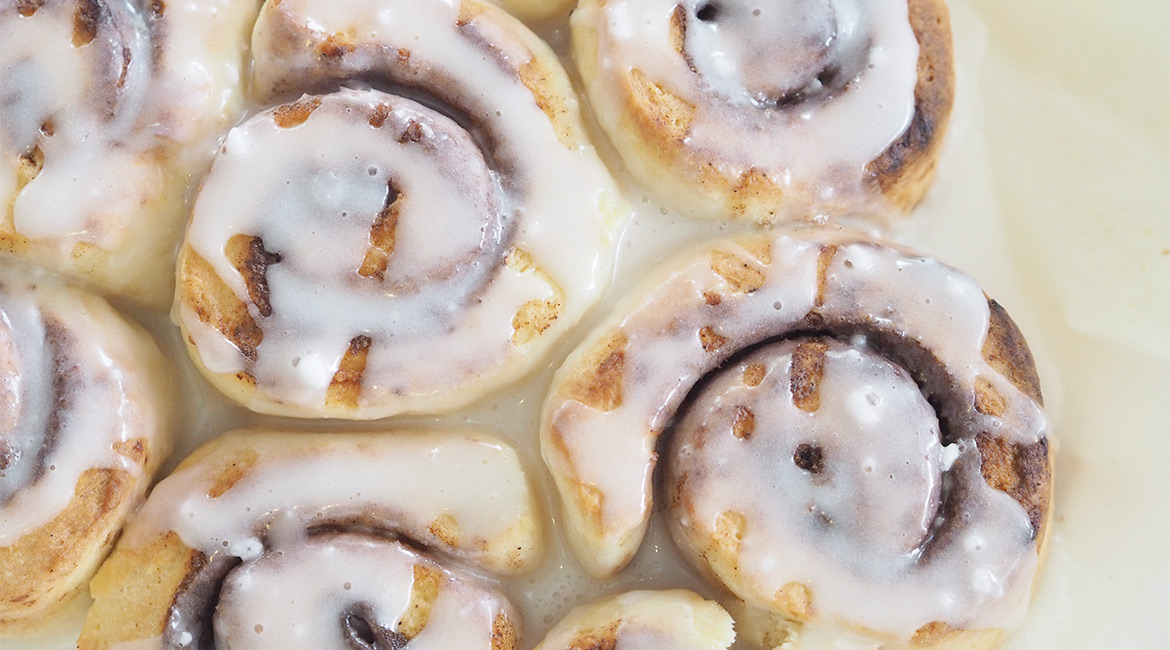 What is on your meal plan this week?
I would truly love for you to share your family's weekly meal plan in the comments below (email me photos too if you wish), I'll pick one to share every few weeks instead of mine as it's good to get variety and share what other families eat too!