Start your week on the right foot, with a weekly meal plan that appeals to both adults and children, and includes a wide variety of meat and veggie options.
This week's meal plan has a little inspiration for everyone! There's vegetarian, pork, chicken and beef dishes that span everything from soup, to bakes, pastas and even fritters. Take the chaos out of home life, by kick starting your week with a dinner plan that will help breathe a little calmness into your otherwise crazy nights.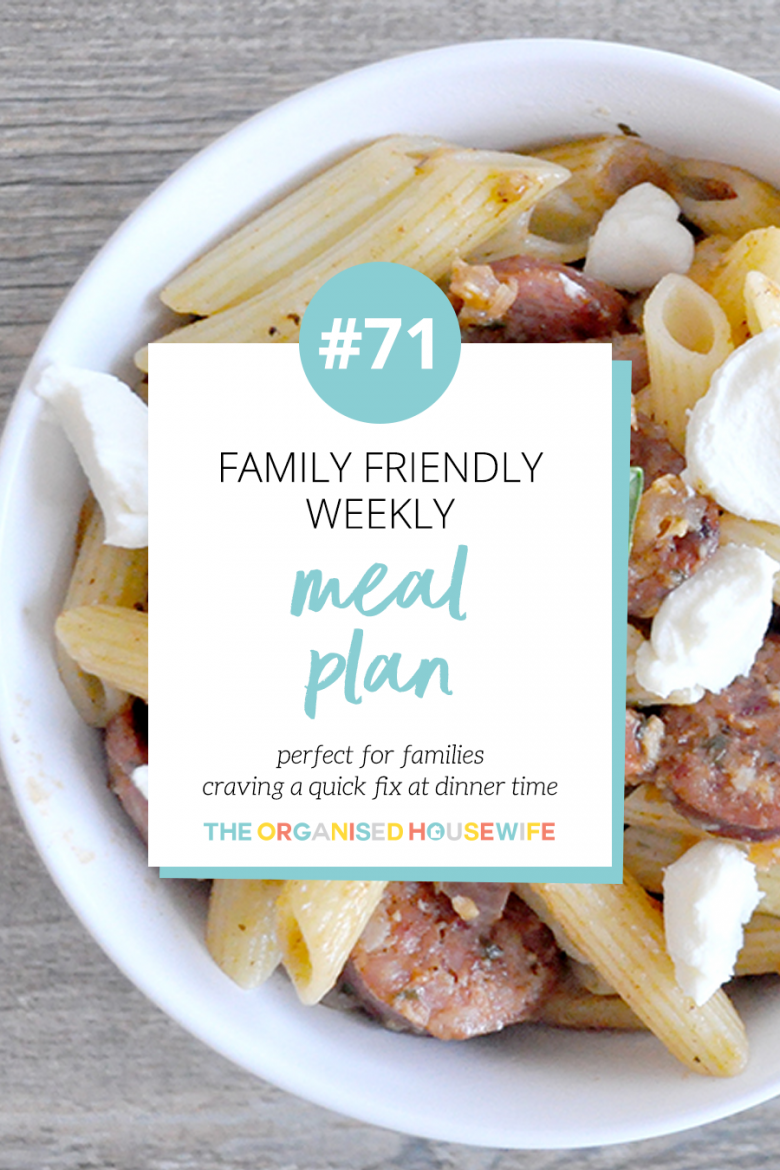 Find more of my meal planning tips here:

ARE YOU ON INSTAGRAM? – If you make any of these recipes, please share a photo, tag @theorgansiedhousewife and add hashtag #TOHDinners – I'd love to see what you're cooking!
MONDAY
Cottage Pie – this is the Woolworths Family Classics Cottage Pie. It's 1.1kg, so plenty big enough for my whole family, and a great way to give yourself a break from the kitchen mid week. I served the cottage pie with steamed veggies.
SAVE $$ – Use the code KAT30OFF to grab yourself one of these super tasty family meals for 30% off when shopping online. Only available to the first 100 people.
Find this Woolworths Family Classic Cottage Pie here.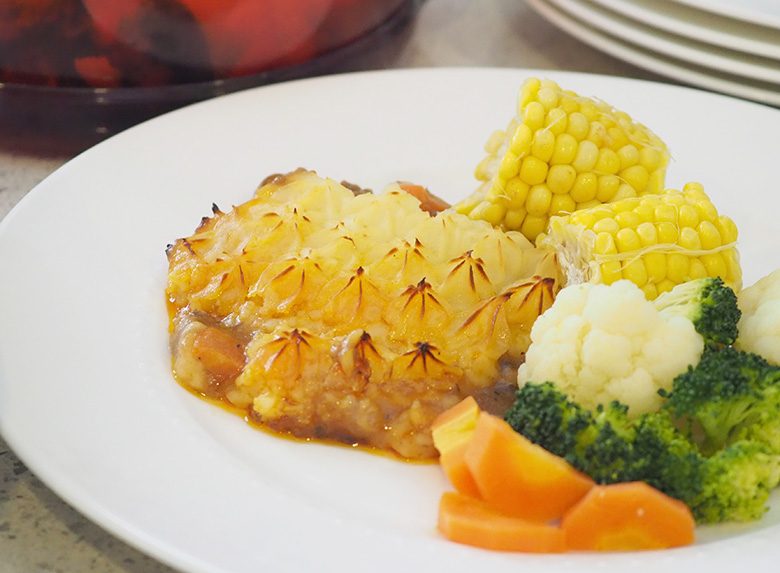 TUESDAY
Chorizo Pasta – a very easy and light pasta recipe to whip up when you're in a hurry. Plus I think you can never go wrong with pasta and chorizo. This is a really great one pan dish. I served mine with ricotta and basil.
Find my Chorizo Pasta recipe here.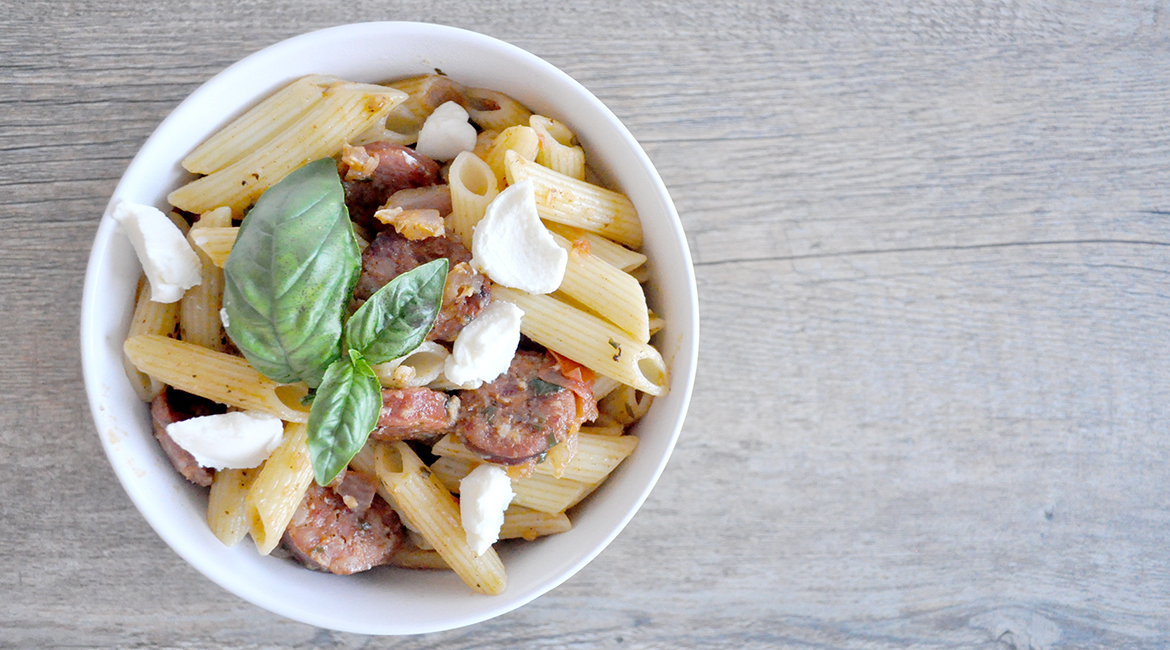 WEDNESDAY
Pumpkin Soup – winter is the perfect time for soup, and this pumpkin soup is really easy to make – and very tasty too! If you haven't made your own pumpkin soup before (or you have sick kids at home), then I recommend you try this one.
Find my Pumpkin Soup recipe here.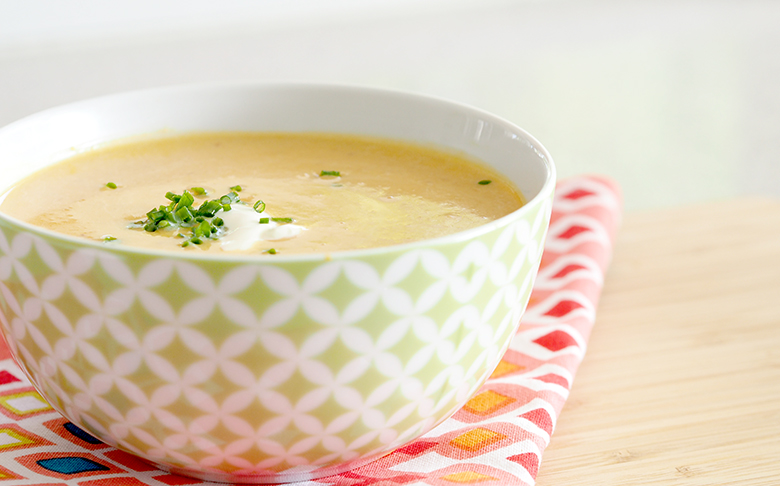 THURSDAY
Pork Chops and Mash – another perfect meal for a winter night! I served my chops with mash potato and green beans – the whole family love this meal.
Find this Garlic Rosemary Pork Chops recipe here.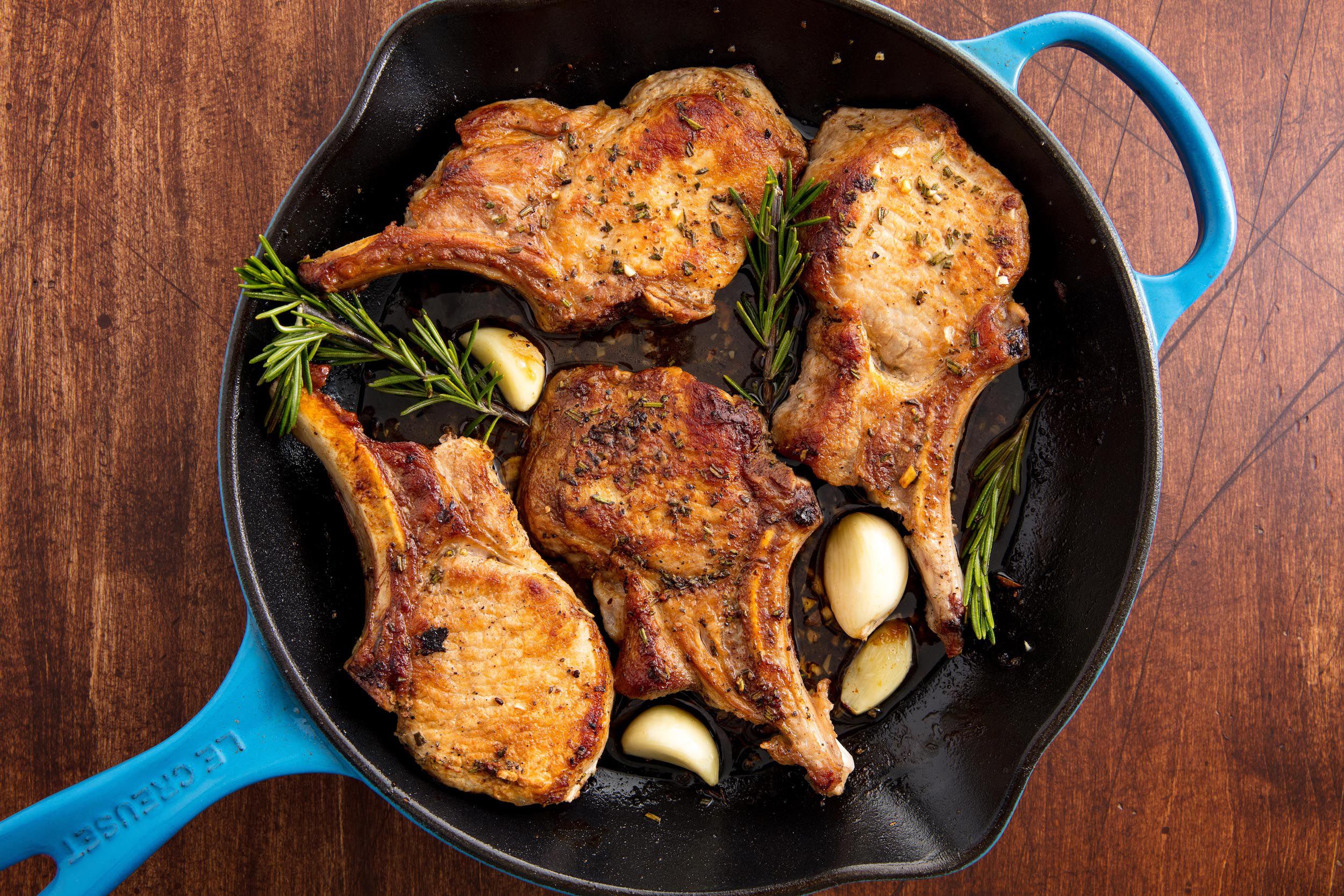 FRIDAY
Mexican Pasta Bake – ready in under 30 minutes, this Mexican Pasta Bake is so quick and easy to whip up. It makes a big batch too, so it's perfect for leftovers for your lunches!
Find my Mexican Pasta Bake recipe here.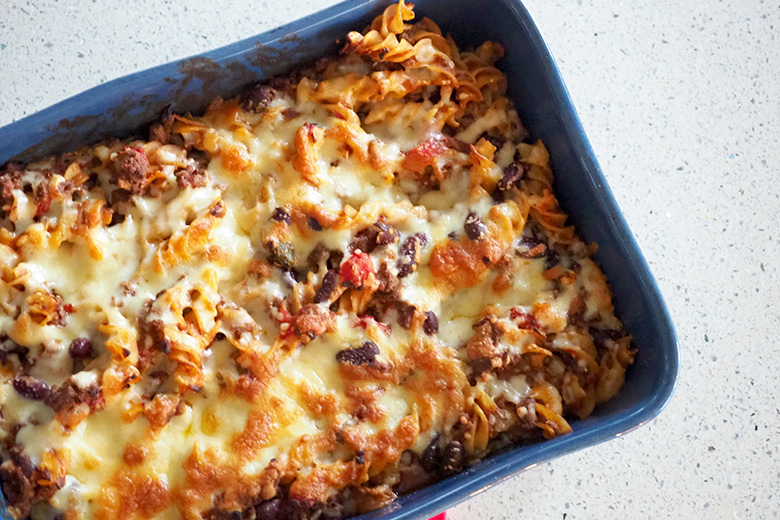 SATURDAY
Chicken Fritters – these chicken fritters team together a combination of juicy chicken, capsicum and corn. The recipe makes crispy golden fritters that are seriously delicious, and super easy to prepare too.
Find my Chicken Fritters recipe here.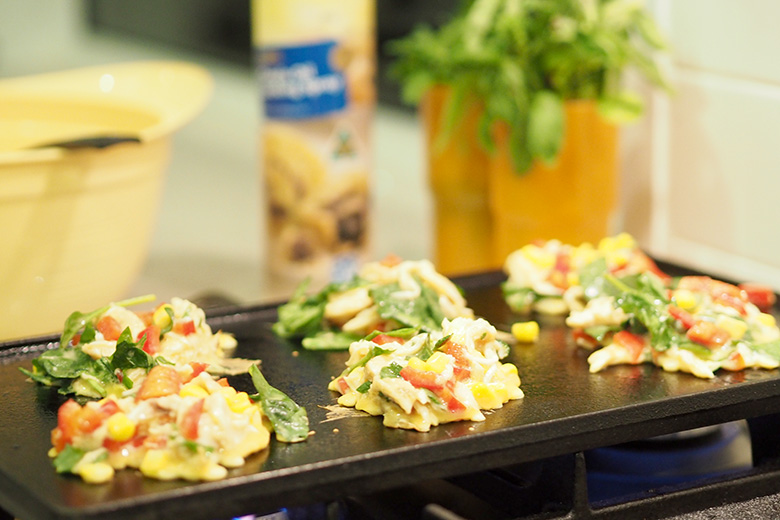 SUNDAY
Slow Cooker Beef Casserole – Sunday nights should be easy and relaxing. I usually slow cook on Sundays, because I bake so much that I want a night off from cooking a big family meal and standing in the kitchen. Prepare in the morning, throw it all into the slow cooker, and enjoy your Sunday.
Find my Quick Slow Cooker Beef Casserole recipe here.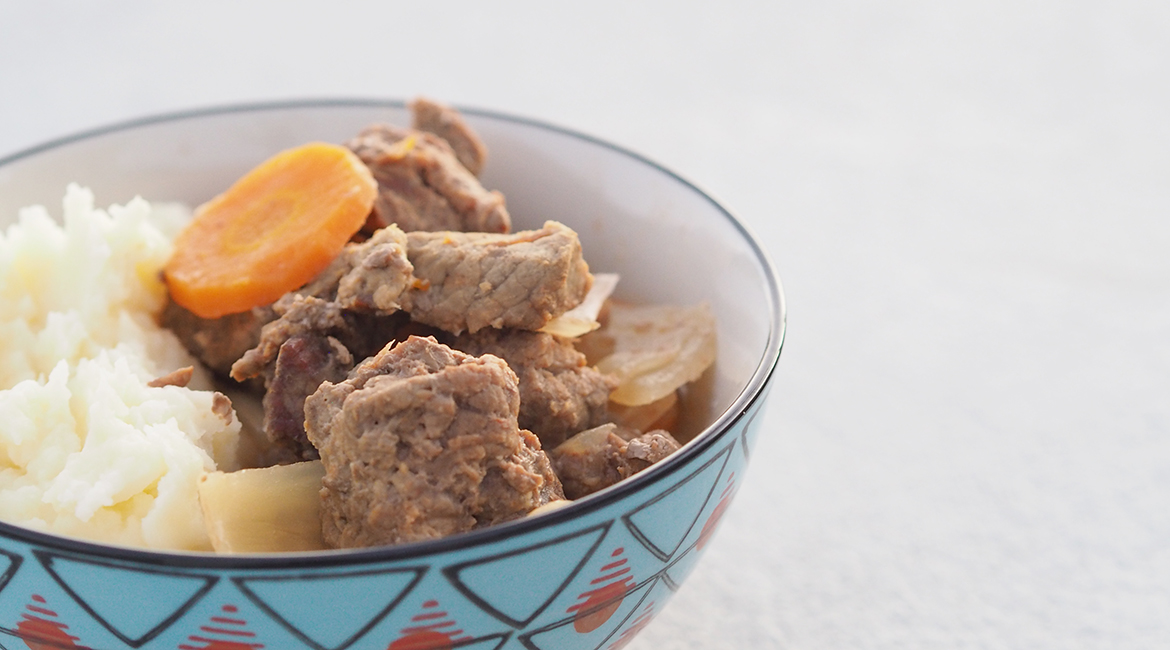 BAKING
Chocolate Chip Zucchini Muffins – my kids are on schools holidays now, so I did a bike bake up of these delicious muffins to keep them satisfied. These muffins are also freezable, so I was able to do a triple batch and freeze heaps for a later date.
Find my Chocolate Chip Zucchini Muffin recipe here.
What is on your meal plan this week?
I would truly love for you to share your family's weekly meal plan in the comments below (email me photos too if you wish), I'll pick one to share every few weeks instead of mine as it's good to get variety and share what other families eat too!