A tasty meal plan full of delicious versatile dishes that will get your through the week, save you money, and inspire and satisfy the whole family.
Let me take the pressure off dinner time in your house this week, with my latest weekly meal plan suggestion. These are simply a guide to inspire you, so change up as you see fit, and please share your feedback or meal ideas with me in the comments section below.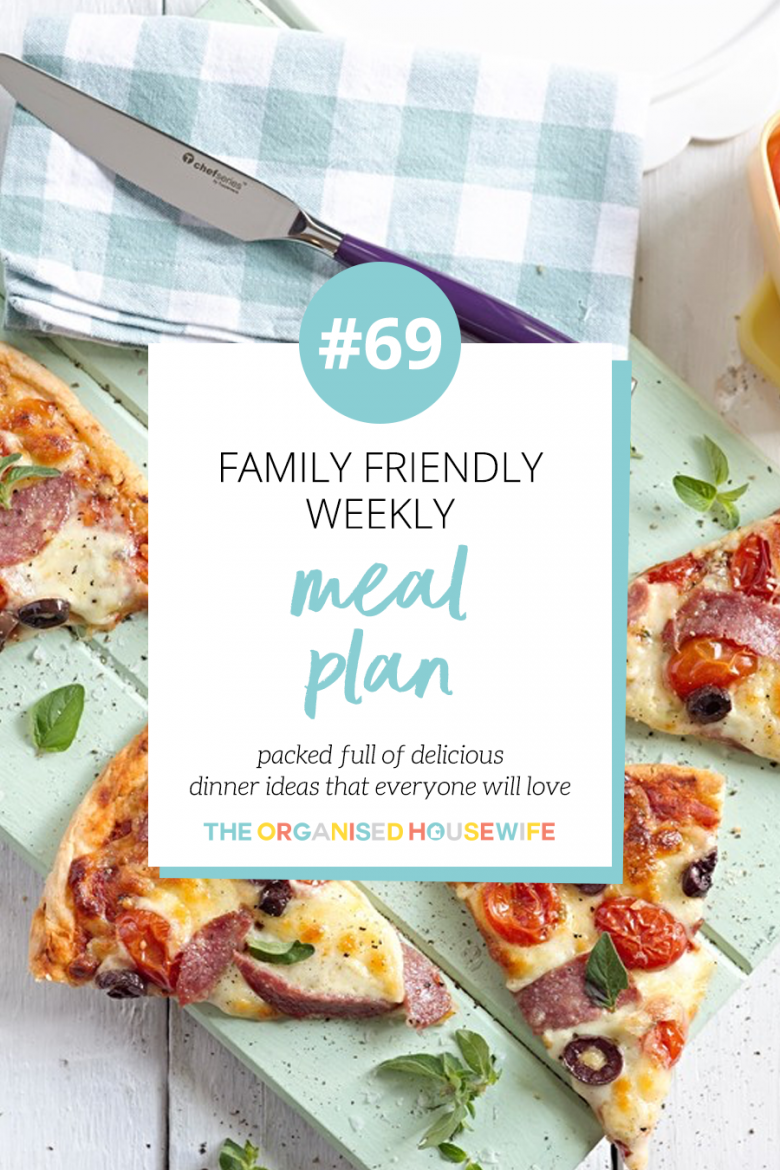 Find more of my meal planning tips here:

ARE YOU ON INSTAGRAM? – If you make any of these recipes, please share a photo, tag @theorganisedhousewife and add hashtag it #TOHDinners – I'd love to see what you're cooking!
MONDAY
Slow Cooked Mexican Beef Burritos – Mexican is one of my favourite cuisines, and this recipe is full of flavour and a great dinner to prep the night before. Place in the slow cooker in the morning and simply serve in the evening. I like to serve it with salad and cheese wrapped in a tortilla, although you could serve it on pasta too.
Find this Thermomix Mexican Slow Cooked Beef Burritos recipe here.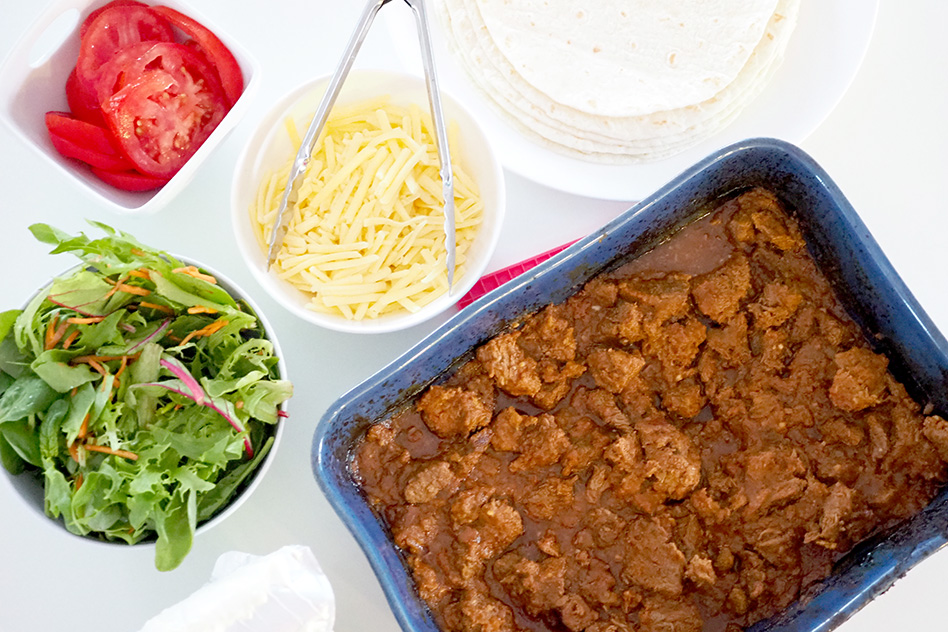 TUESDAY
Chicken Chips, Potato Wedges and Salad – a simple and easy dinner for those nights when time is limited (and my PJ's and Netflix are calling me! LOL). I like these chicken chips because they only use Australian chickens, and there's no added hormones either.
Find the Inghams Carolina Gold Chicken Chips I used here.
WEDNESDAY
Thai Fish and Pumpkin Soup – who doesn't love a tasty soup in winter… and my goodness this one is tasty! My family like food with a bit of a kick, but if you're not a fan I would suggest adding less chilli (or forgo it altogether).
Find this Thai Fish and Pumpkin Soup recipe here.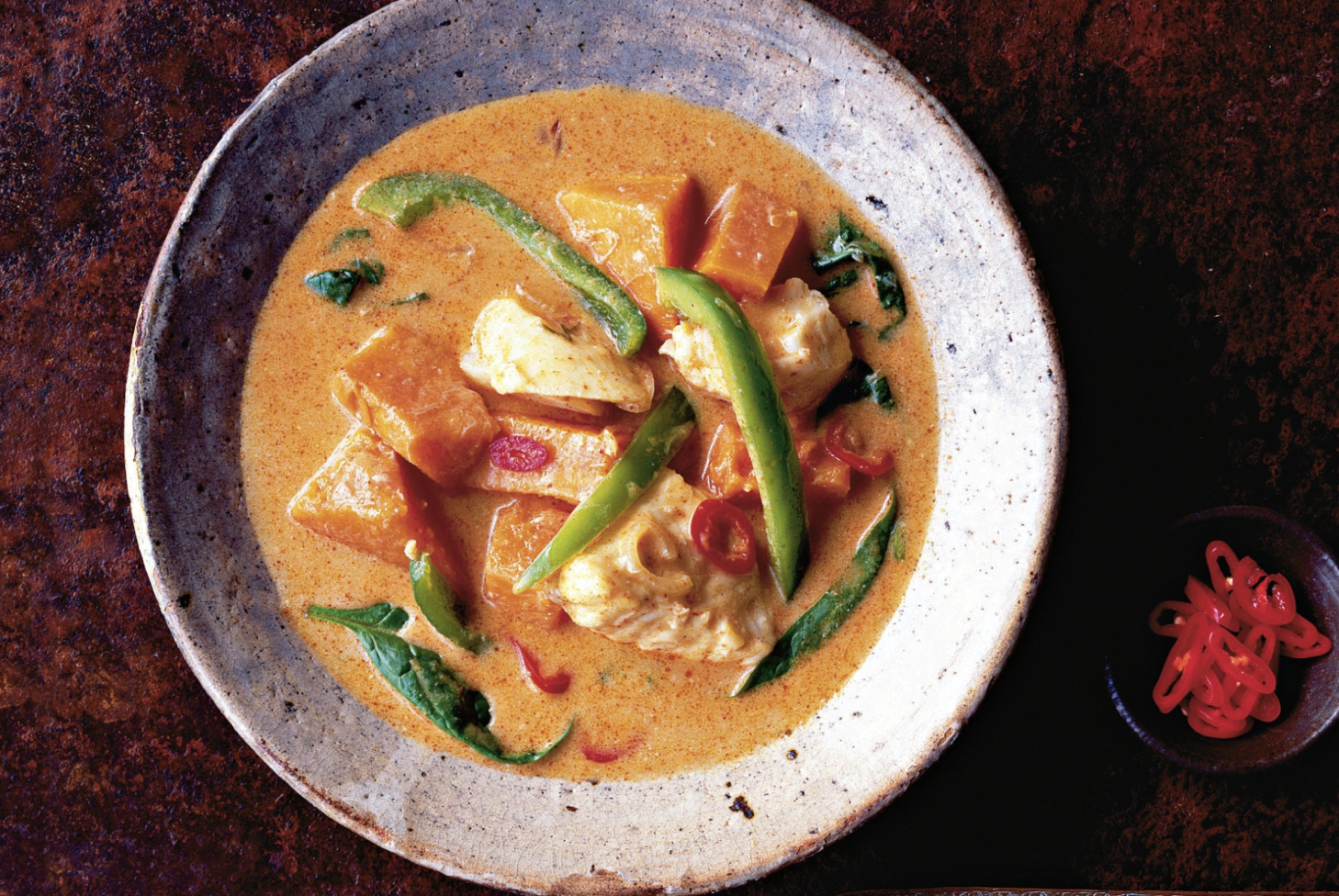 THURSDAY
Winter Hash – a very hearty meal packed full of flavoursome spices, and gorgeous tasty sweet potatoes. We had this Winter Hash with pork (just like the recipe below), and it was delicious!
Find this Spiced Pork and Winter Hash recipe here.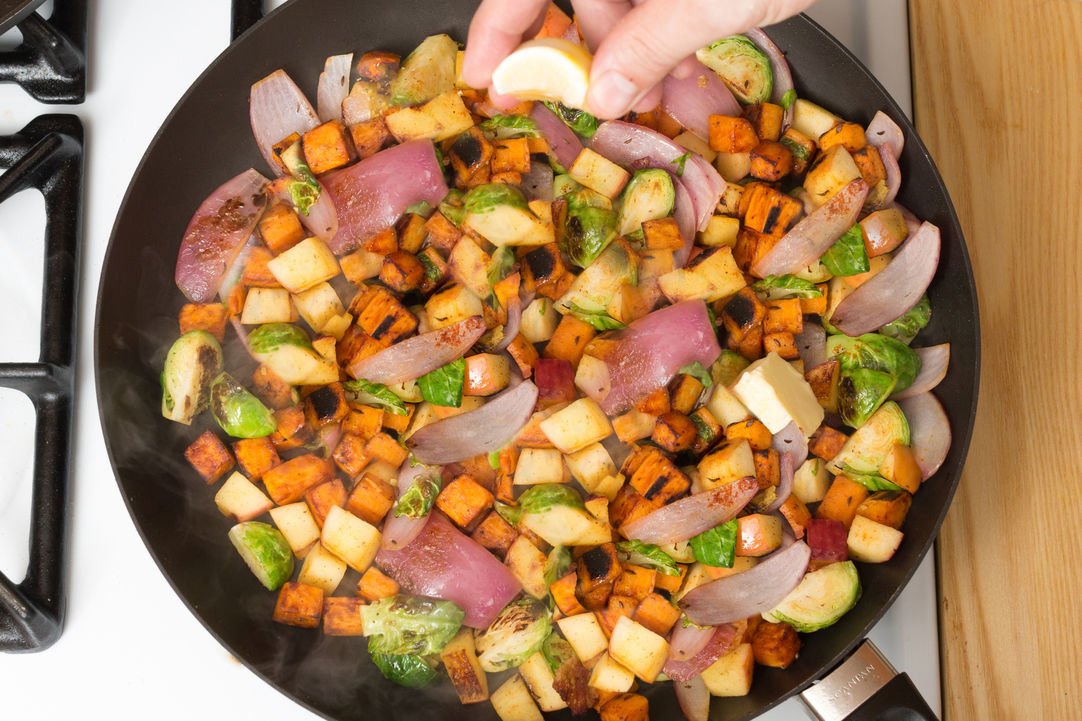 FRIDAY
Homemade Pizza – What better way to end the week than with homemade pizza? It's super cheap, fun to make with the kids, and the topping options are almost never ending!
Find my Homemade Pizza Dough recipe here.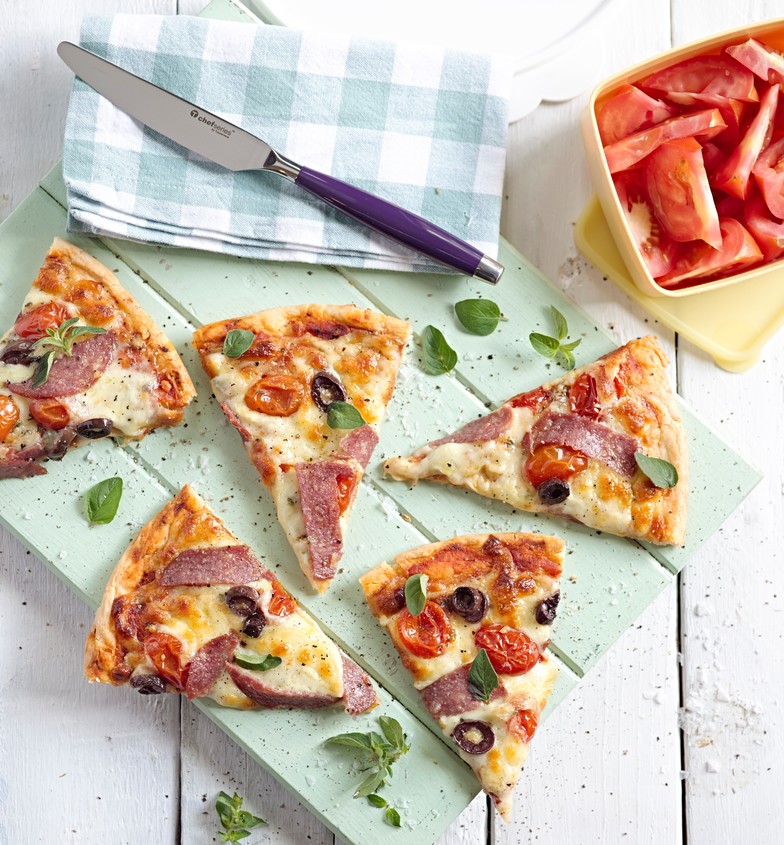 SATURDAY

Quick Shepherd's Pie – my hubby made this for the first time probably about 6 years ago now! It's still a regular visitor at our dinner table, especially in winter. Super yummy!
Find my Quick Shepherd's Pie recipe here.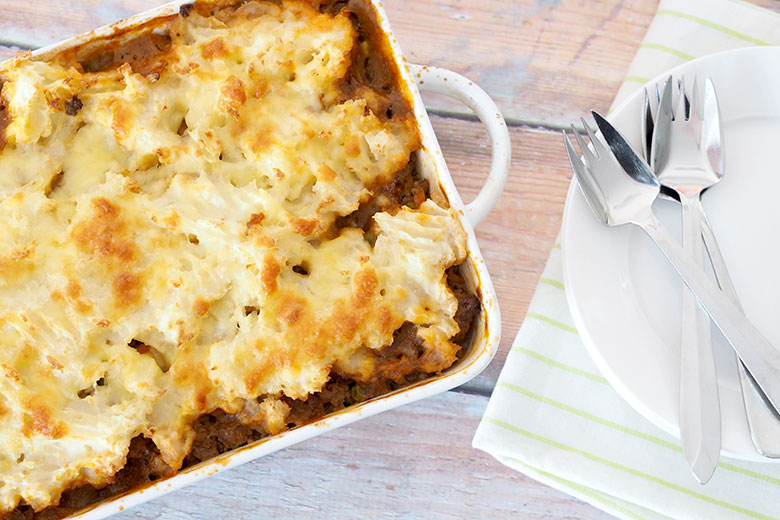 SUNDAY
Roast Lamb – I love cooking a roast on a Sunday night because although they're an easy meal to prepare, they do take a little bit of time to cook. I had it cooking away all afternoon and it smelled delicious. We had our roast with steamed greens and roast potatoes and carrots.
Find this Jamie's Straight Up Roast Lamb recipe here.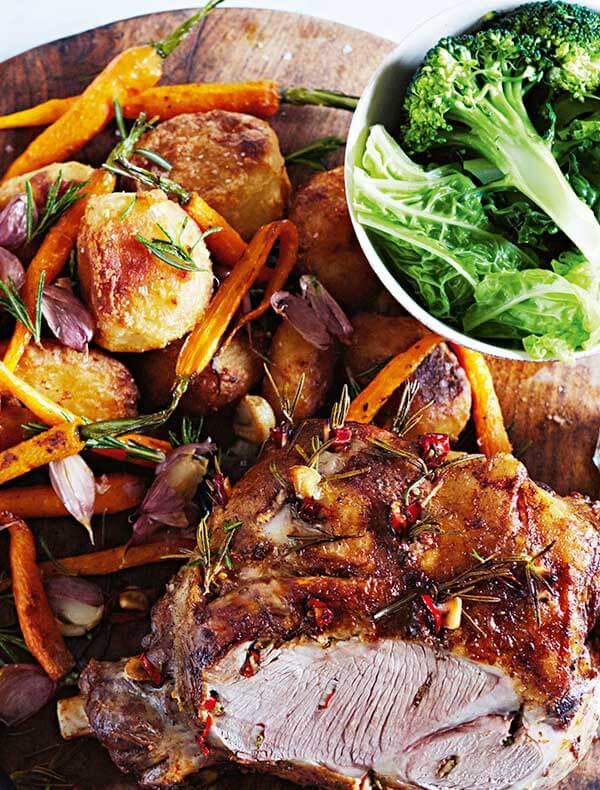 BAKING
Cookies – These cookies are so easy to make! I used my Easter Cookies recipe, but just replaced the easter eggs with chocolate chips.
Find my Easter Cookies In A Jar recipe here.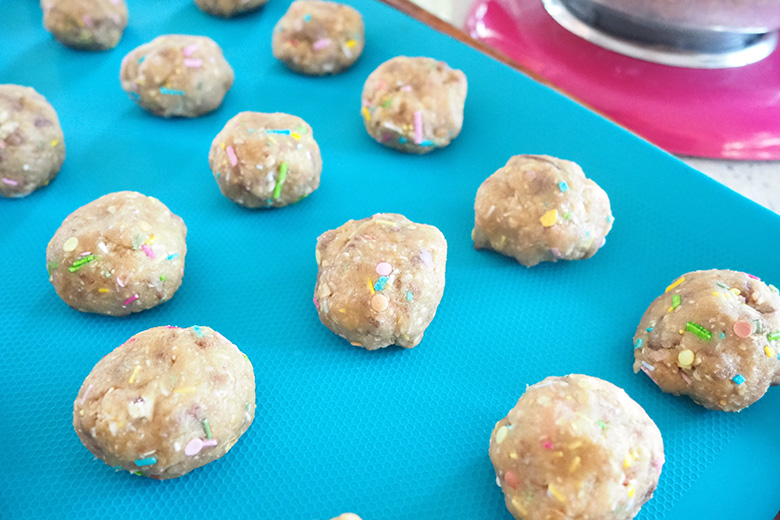 What is on your meal plan this week?
I would truly love for you to share your family's weekly meal plan in the comments below (email me photos too if you wish), I'll pick one to share every few weeks instead of mine as it's good to get variety and share what other families eat too!