An incredibly yummy reader inspired family meal plan that'll get you motivated and organised for dinner time in your house this week.
I've been in Sydney this week – you might have seen my rugged up videos on Insta stories, it was so cold! – but as you know I don't like to disappoint when it comes to the weekly meal plan. This week's family friendly meal plan comes courtesy of my reader Nicki G. I hope you enjoy it as much as I am enjoying being back in the sunny state! LOL.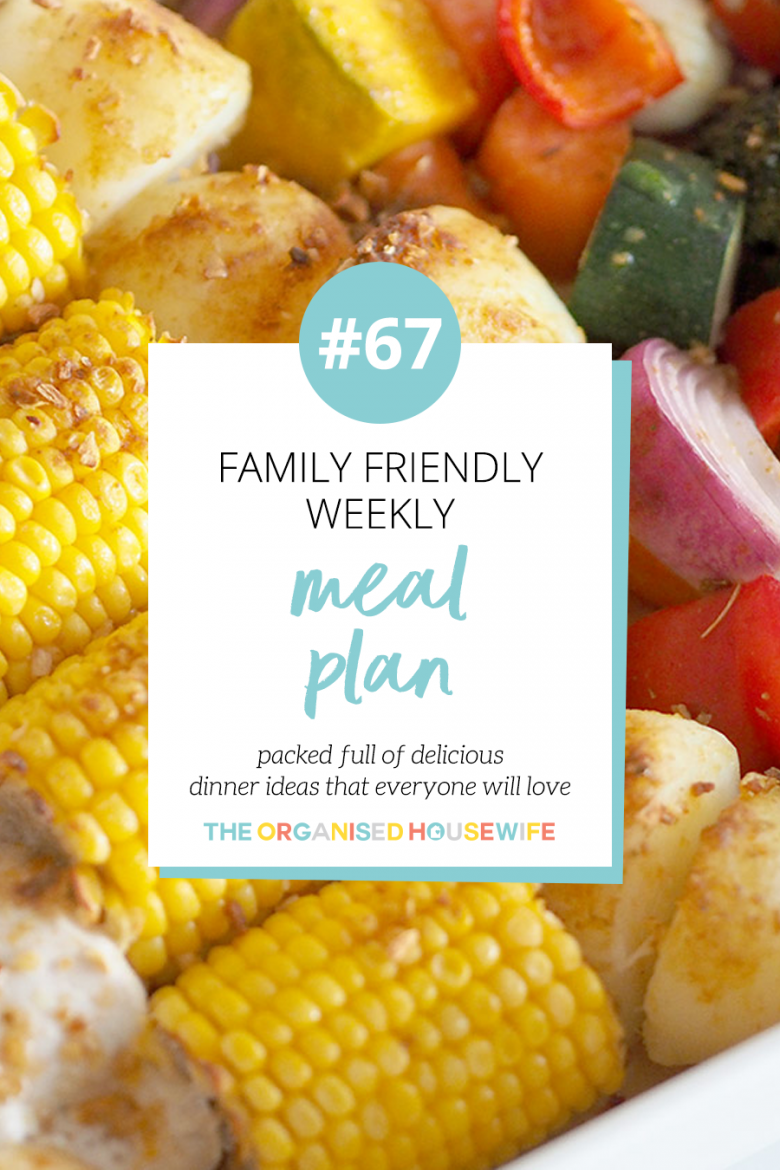 Find more of my meal planning tips here:

ARE YOU ON INSTAGRAM? – If you make any of these recipes, please share a photo, tag @theorganisedhousewife and add hashtag #TOHDinners – I'd love to see what you're cooking!
MONDAY
Savoury Mince and Cauliflower Rice – cauliflower rice is such a simple, tasty and nutritious addition to a meal. I haven't had it with savoury mince before, but it sounds delicious! This one will definitely be on my dinner table soon.
Find my Savoury Mince recipe here.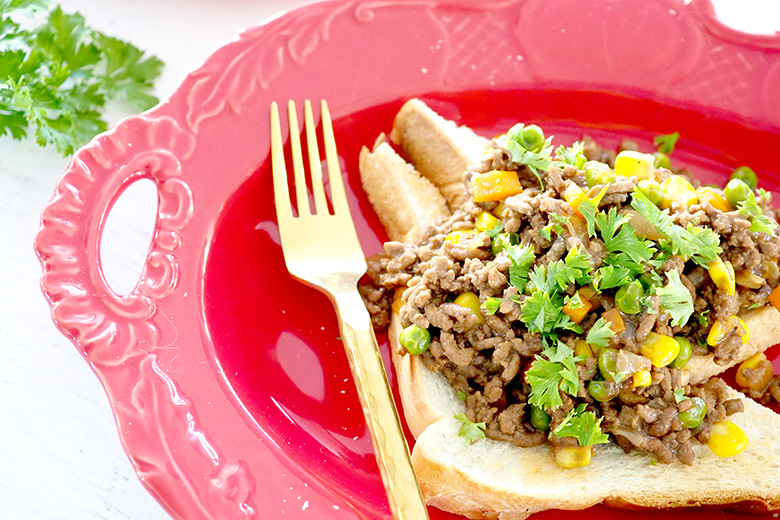 TUESDAY
Beef Sausages with Mash and Salad – Nicki served her sausages with sweet potato mash and a side salad. My kids always loved mash, so I often make sweet potato mash because it's packed with so many vitamins and minerals – a great way to get good veggies into your kids!
Find this Bangers and Sweet Potato Mash recipe here.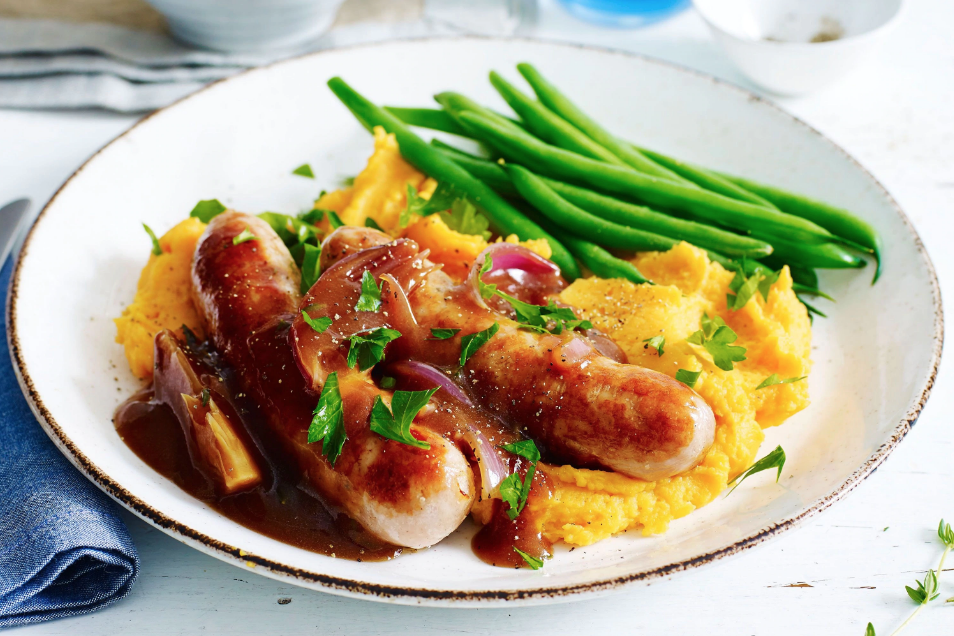 WEDNESDAY
Chicken Maryland – A chicken maryland is a great budget-friendly cut of chicken which contains both the drumstick and the thigh. Nicki served her chicken with veggies and salad, but this chicken cut also lends itself to quick roasts and slow cooked meals too (like this one below).
Find my Honey Soy Chicken recipe here.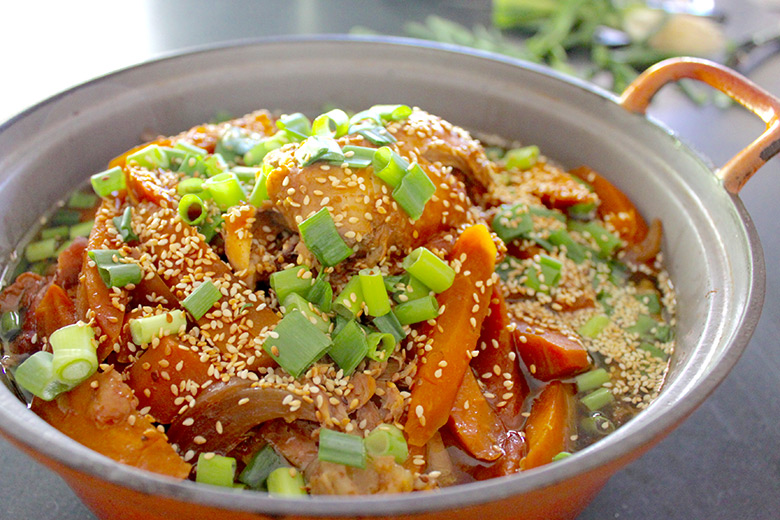 THURSDAY
Braised Steak and Mash – Braised steak certainly makes for a hearty meal that the entire family can enjoy, and it's very versatile too! Nicki served hers with onions and sweet potato mash, but it could also be served with hot chips, roast veggies, or even on toast.
Find this Braised Steak with Gravy recipe here.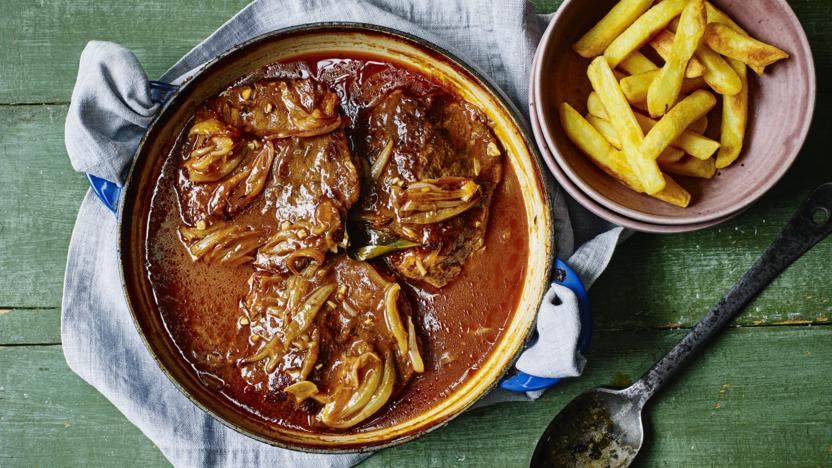 FRIDAY
Chicken Burgers – what better way to kick off the weekend than with burgers! I like to use my Chicken and Vegetable Rissoles recipe to make my family's burgers – it's such an easy way to sneak a few veggies in there. Nicki served her chicken burgers on Keto friendly rolls.
Find my Chicken and Vegetable Rissoles recipe here.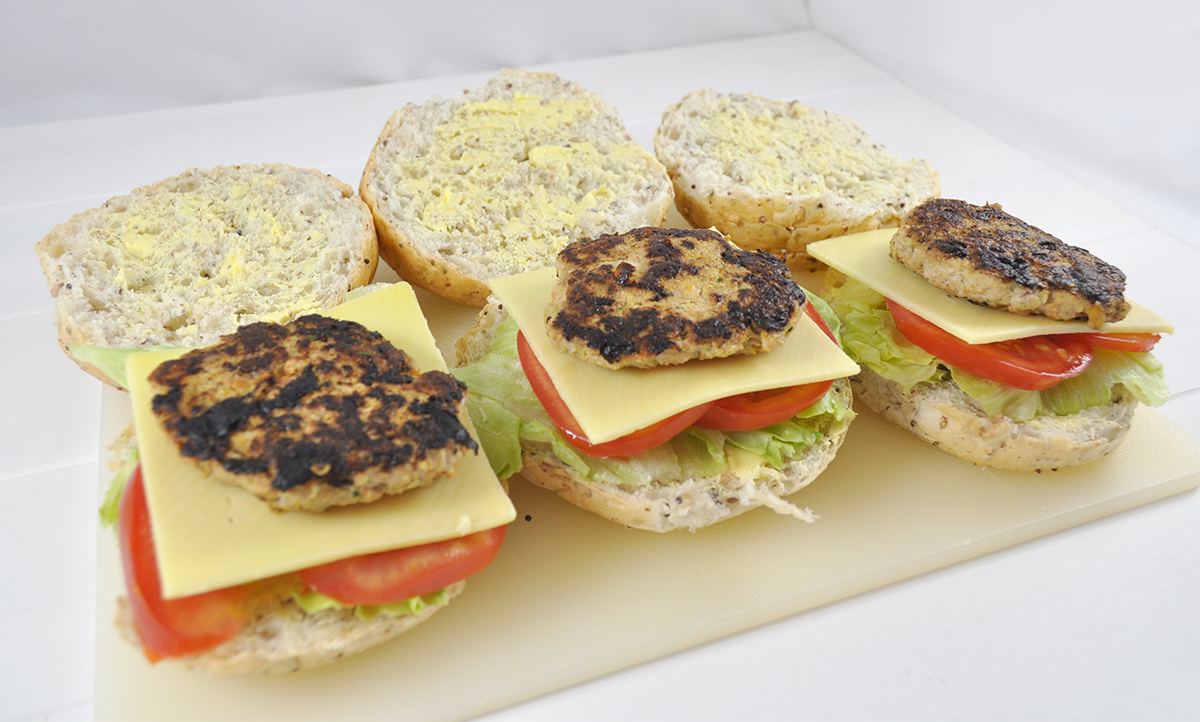 SATURDAY

Pulled Pork with Pita – such a yummy meal for a cold Saturday night, and I'm always a big fan of recipes that allows me to use my slow cooker! Nicki made her meal paleo friendly by using paleo pita bread.
Find this Greek Pork Pitas recipe here.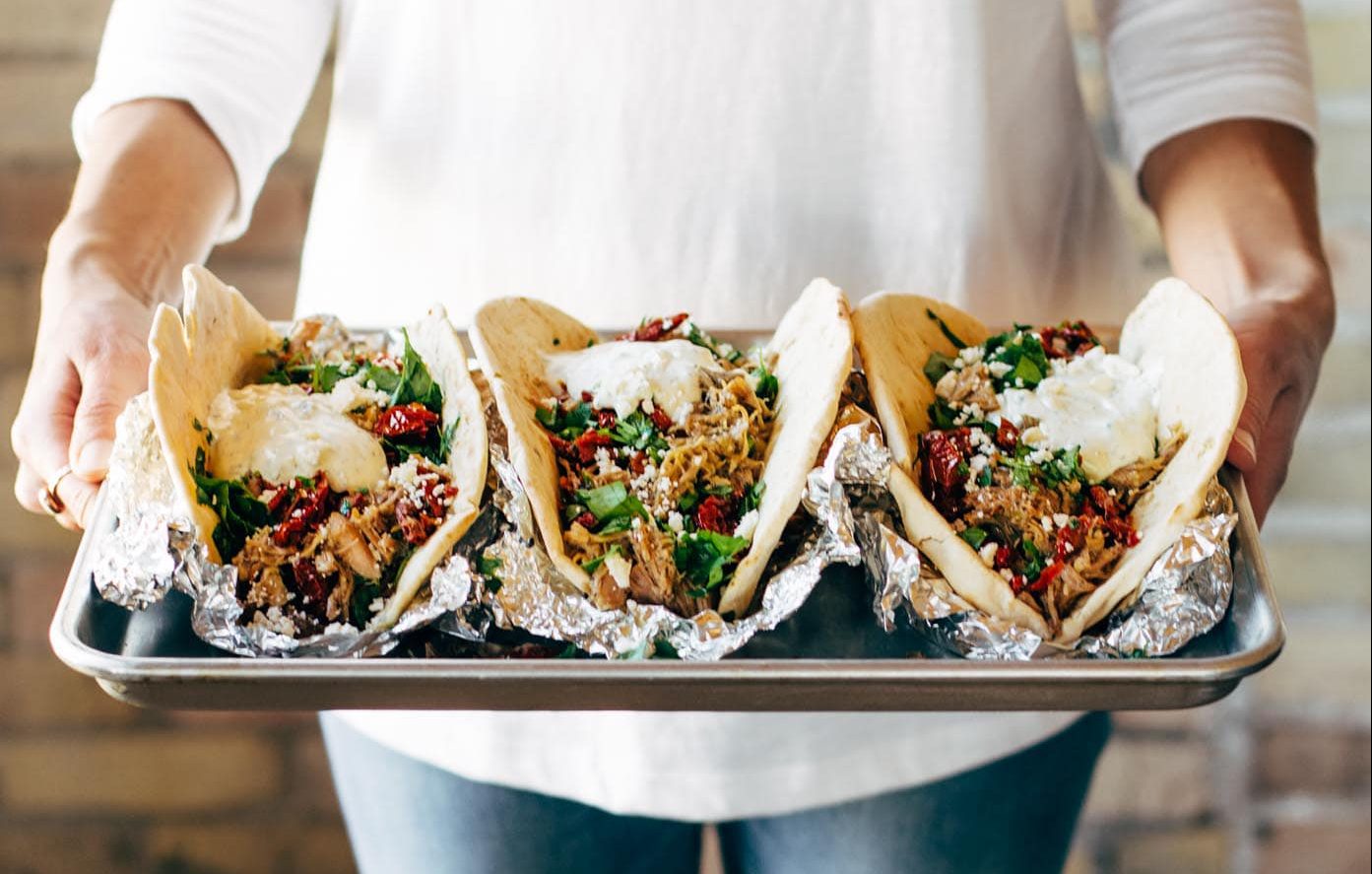 SUNDAY
Roast Chicken and Veggies – the perfect way to finish off the week! This recipe is a favourite of mine not simply because it tastes delicious, but because it uses only one dish – now that's a super way to finish the week in my book.
Find my Easy Roast Vegetables with Chicken recipe here.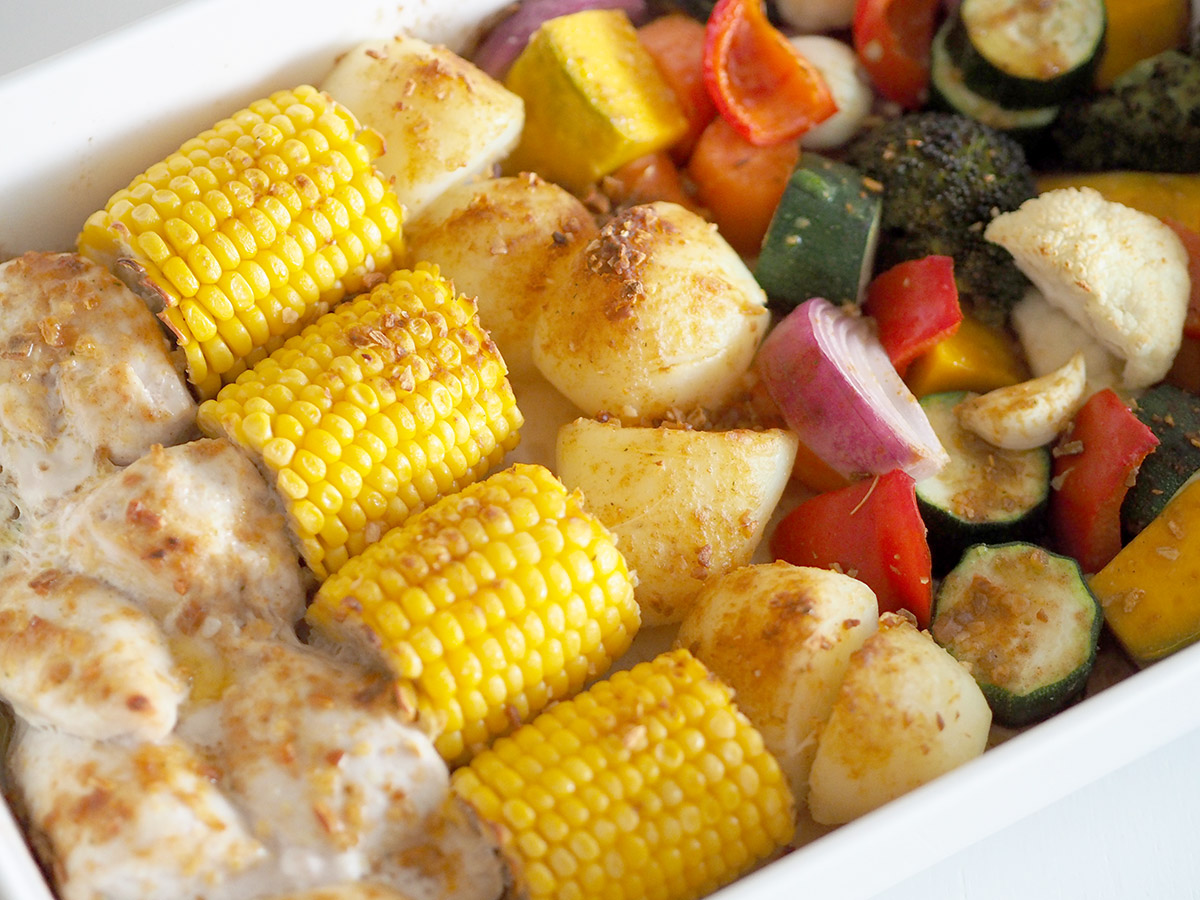 BAKING
Banana Bread – I love toasted banana bread with melted butter and a cuppa on a cold day! This recipe of mine is super easy to make, and is a great way to use up those over-ripe bananas (TIP: pop over-ripe bananas in the freezer until you're ready to use them in your cakes, bread or muffins).
Find my Super Easy and Delicious Banana Bread recipe here.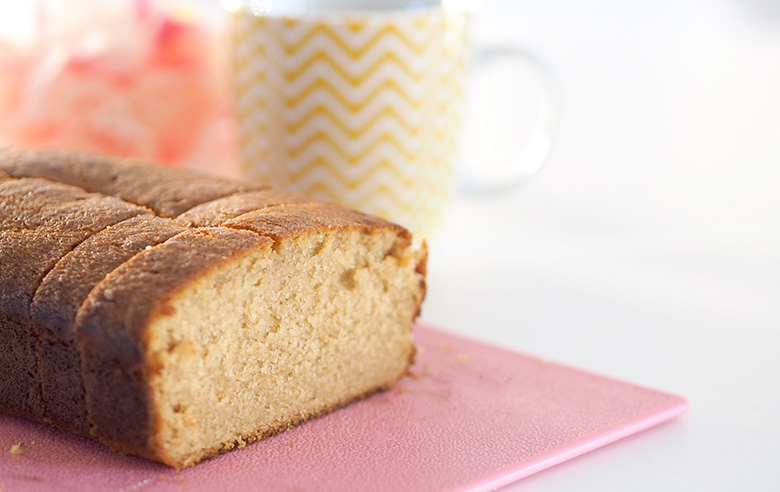 SHOP: Get your week into order with my A4 Weekly Planner Notepad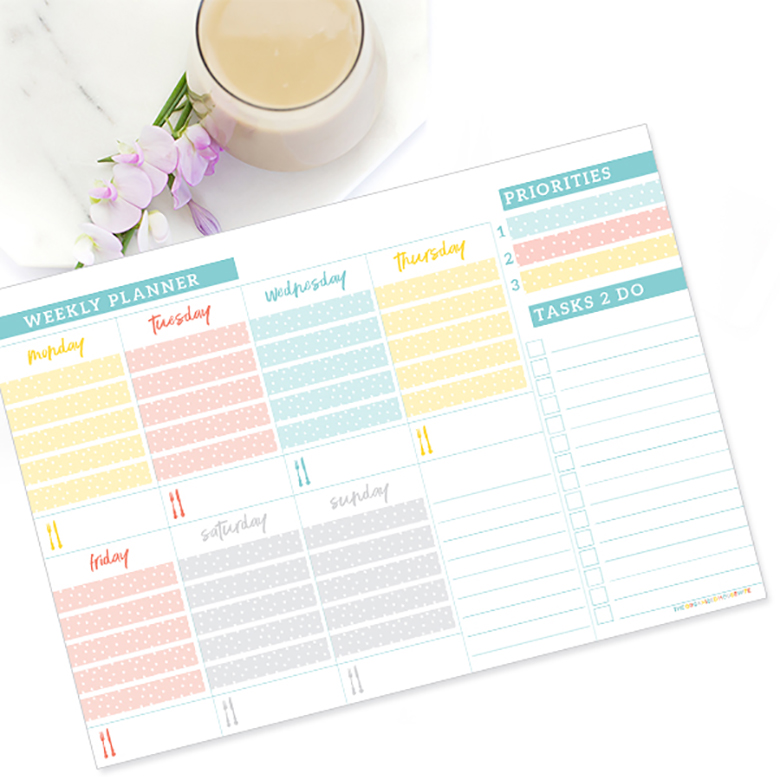 What is on your meal plan this week?
I would truly love for you to share your family's weekly meal plan in the comments below (email me photos too if you wish), I'll pick one to share every few weeks instead of mine as it's good to get variety and share what other families eat too!