Meal planning made easy with this reader inspired family meal plan which includes a sneaky tip for avoiding those pesky mid-week supermarket trips.
I share a meal plan each week in a bid to give you all some inspiration for your family meals, but by the same token I love to get inspired too! This is the reason why I share a reader's meal plan suggestion every few weeks.
This week's meal plan comes courtesy of my reader Tiffany E, who gives this handy tip: use fresh salad and vegetables at the beginning of the week, and frozen veggies towards the end. Tiffany says this allows her to have either salad or vegetables with each meal whilst managing to avoid extra trips to the shop for top ups.
I'm a big fan of any advice that helps reduce those mid-week supermarket runs (they're such a pain!) – so thank you Tiffany!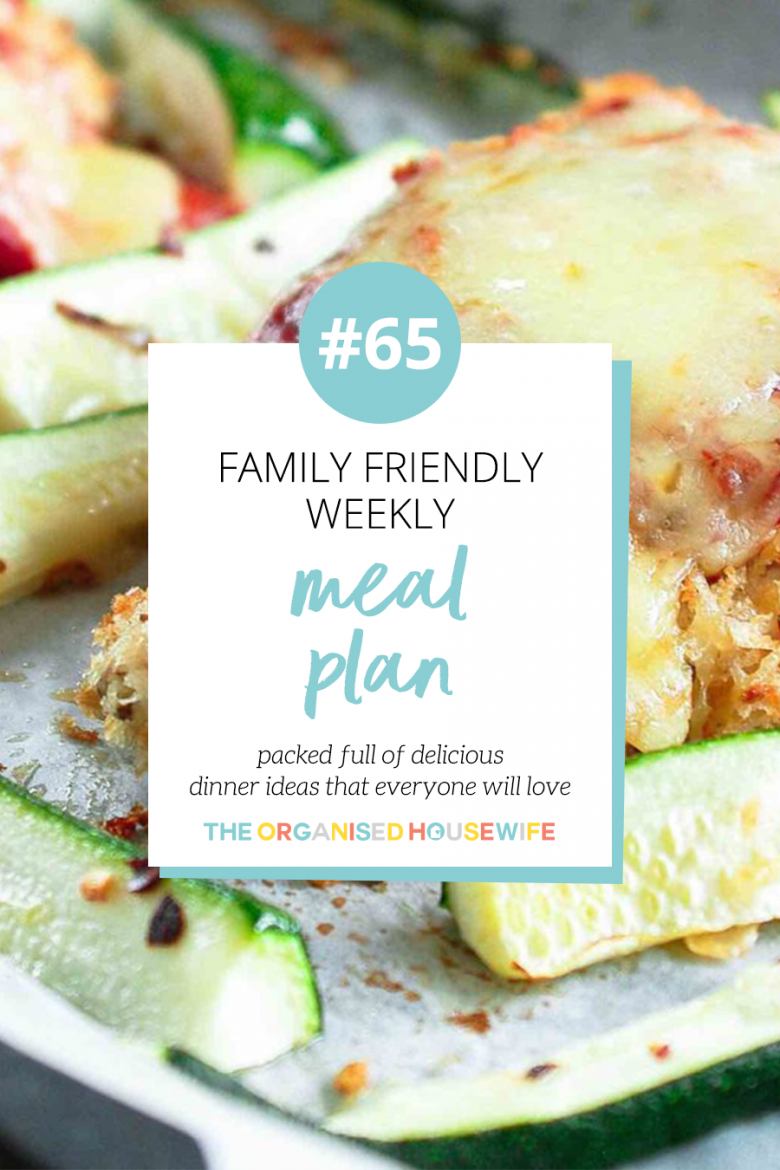 Find more of my meal planning tips here:

ARE YOU ON INSTAGRAM? – If you make any of these recipes, please share a photo, tag @theorganisedhousewife and add hashtag it #TOHDinners – I'd love to see what your cooking!
MONDAY
Mexican – One of my favourite Mexican recipes is my Mexican Salsa Chicken Recipe which I make in a slow cooker, and then turn into 1 of 5 dinner ideas! It's a great recipe to freeze (which is exactly what Tiffany did with half her mince mixture) because it's a quick easy go-to for a variety of dinner ideas.
Find my Slow Cooker Mexican Salsa Chicken recipe here (and 5 dinner ideas!)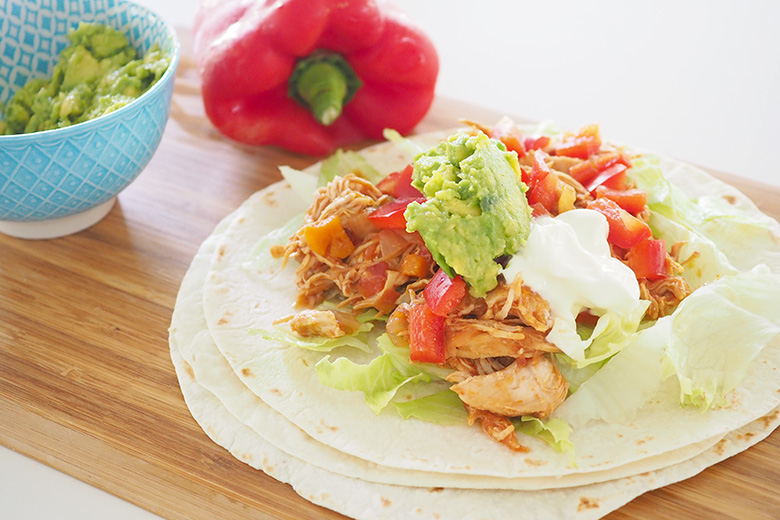 TUESDAY
Spaghetti Bolognese – Spaghetti Bolognese is always a winner with kids, because it's such an easy way to hid heaps of nutritious veggies! Tiffany made a double batch of this recipe too, and froze half.
Find my Bolognese Sauce with Hidden Vegetables recipe here.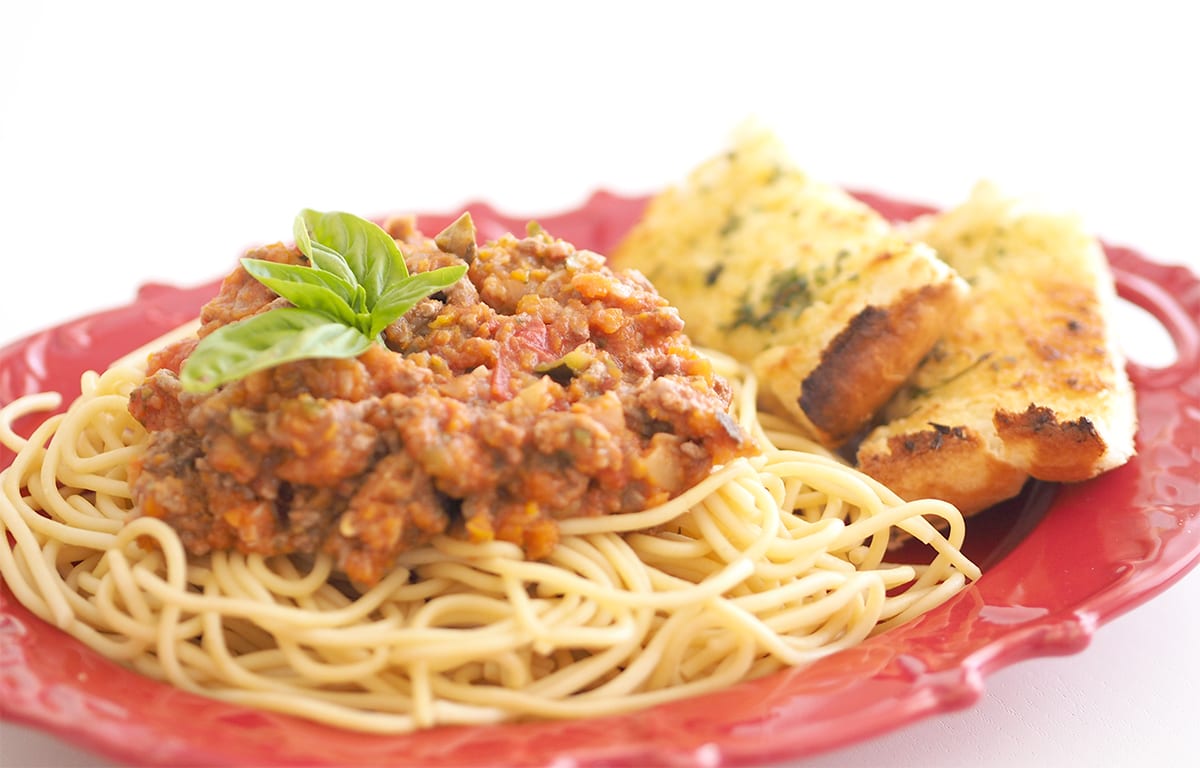 WEDNESDAY
Veggie Slice and Salad– A quick, easy and affordable meal idea for the whole family. This veggie slice can be made meat-free or with bacon as suggested in the recipe below. Serve this slice with extra veggies, a salad, or even some warm crunchy bread.
Find this Vegetable and Bacon Slice recipe here.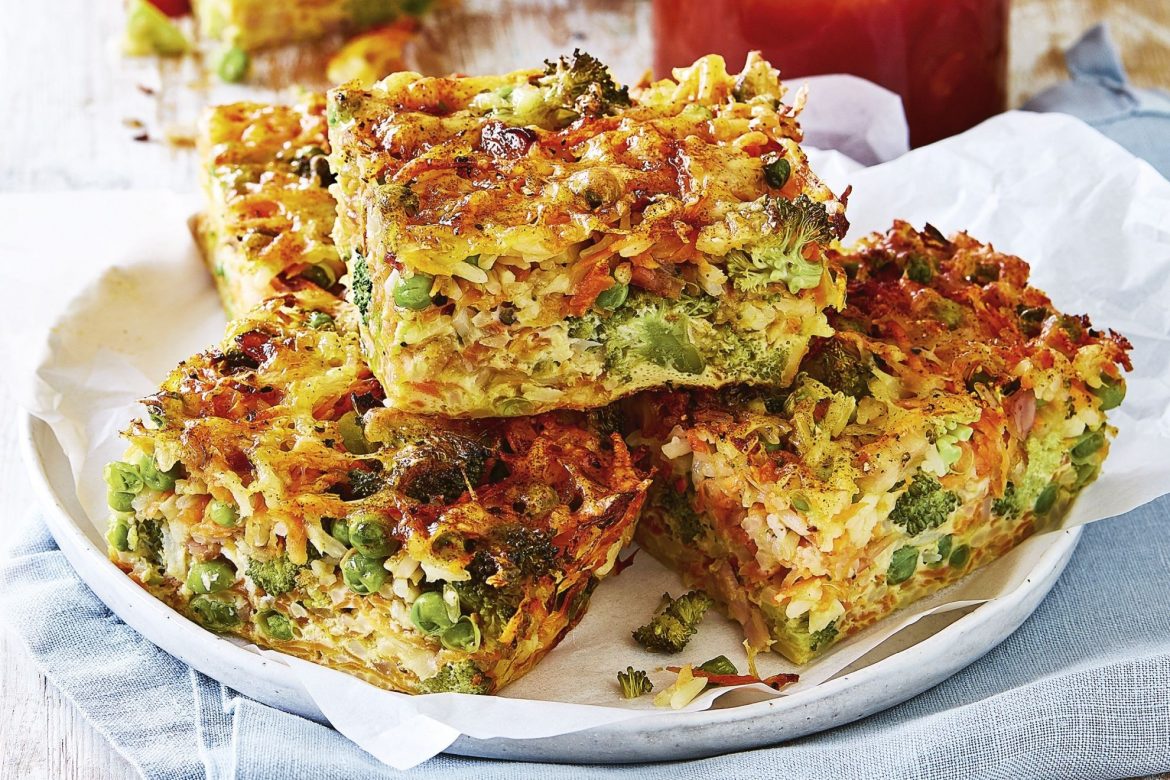 THURSDAY
Sausages and Veggies – This meal idea makes a regular appearance in my home too! Sausages served with roast veggies make for such a quick, easy, and affordable dinner – it's a great way to use up those left over vegetables as well.
Find this Skinless Sausages with Roasted Vegetable Salad recipe here.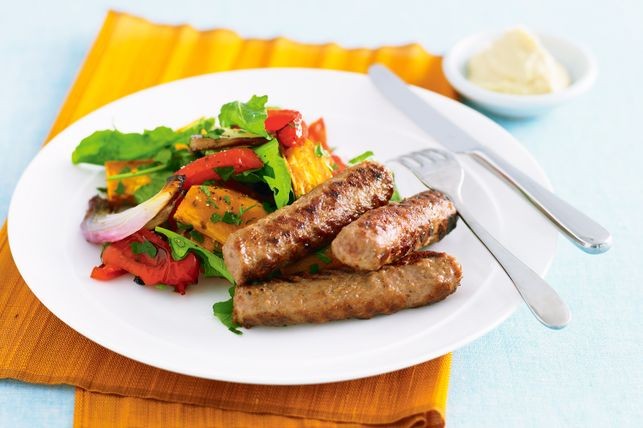 FRIDAY
Chicken Parmigiana and Veggies – This healthy version of Chicken Parmi uses fresh wholemeal breadcrumbs, is baked in the oven instead of being deep fried and ditches the chips. This is a super easy recipe and can all be done in the oven in less than half an hour.
Find Healthy Chicken Parmigiana recipe here.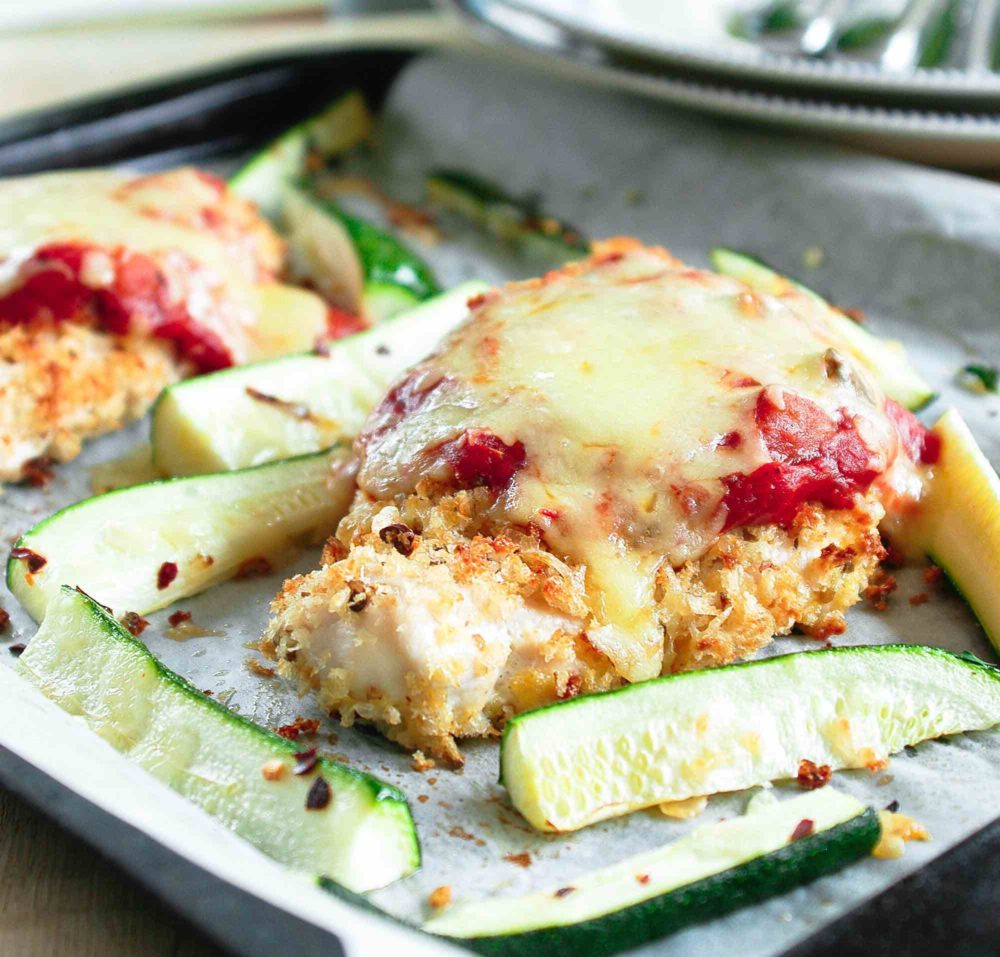 SATURDAY
Combination Dinner – I do this a lot at home! It's a dinner where everyone has something different, and it's a great way to use up little leftovers in the freezer or pantry. Tiffany said that someone might have a piece of fish, someone else a pie, and maybe two minute noodles for the third. I like to make enough dinner each night for one spare serving to be frozen. It means that on a 'combination night', there are heaps of one-off frozen meals to choose from.
SUNDAY
Salmon Bake with Veggies – This is perhaps my favourite number one dish! A delicious comfort dish that's especially enjoyable in winter. This recipe can be made with salmon or tuna, and teams fabulously with either veggies or salad.
Find my Curried Salmon or Tuna Rice Pie recipe here.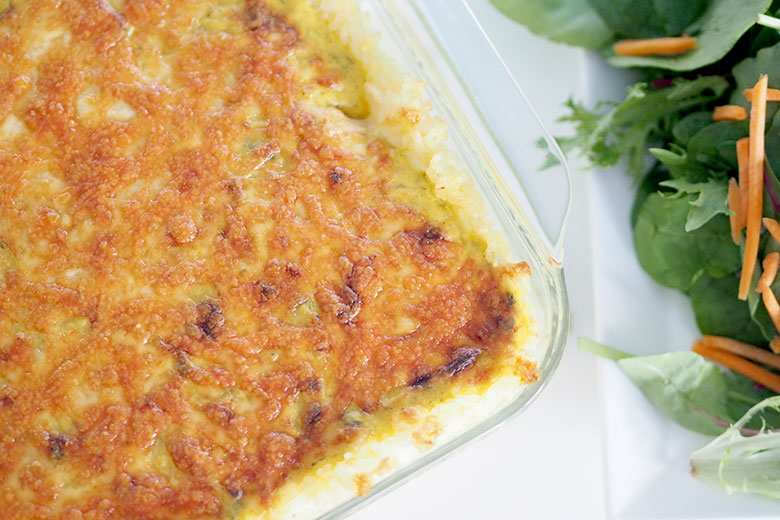 BAKING
Mango and Passionfruit Muffins – a little something about this dinner.
Find my Mango and Passionfruit Muffins recipe here.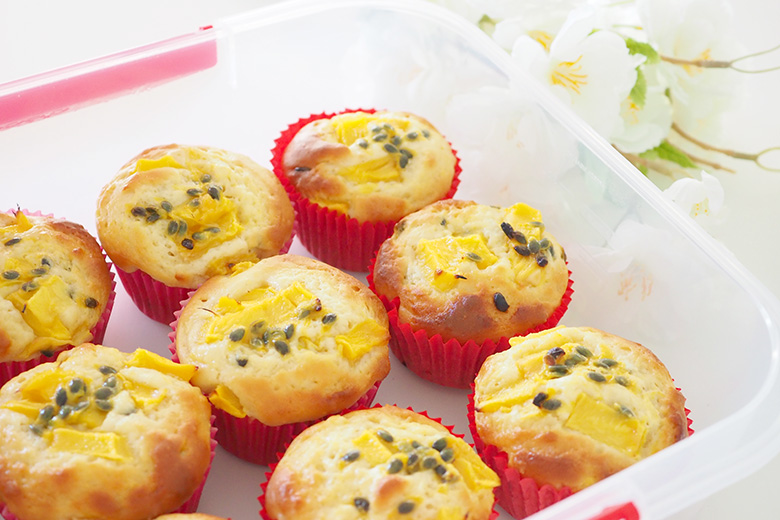 READ MORE: Healthy and Easy Winter Snack and Meal Ideas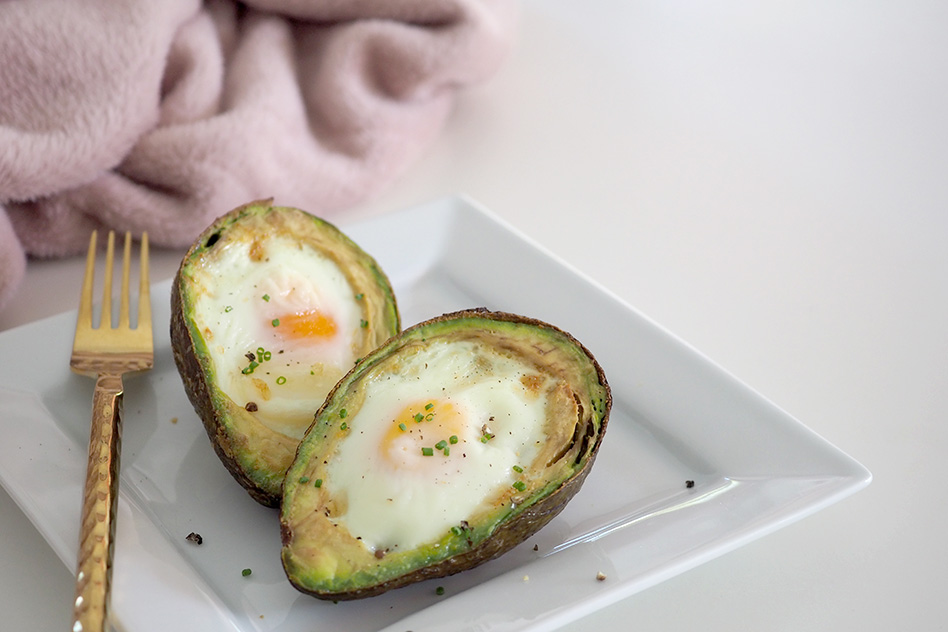 What is on your meal plan this week?
I would truly love for you to share your family's weekly meal plan in the comments below (email me photos too if you wish), I'll pick one to share every few weeks instead of mine as it's good to get variety and share what other families eat too!