There is a common misconception that meal planning means you have to arrange extravagant meals. That is not the case at all! Meal planning simply means coming up with ideas for meals during the week, as simple or grand as you like! It just means that you save time and money by being prepared for the week ahead. Here is my weekly meal plan.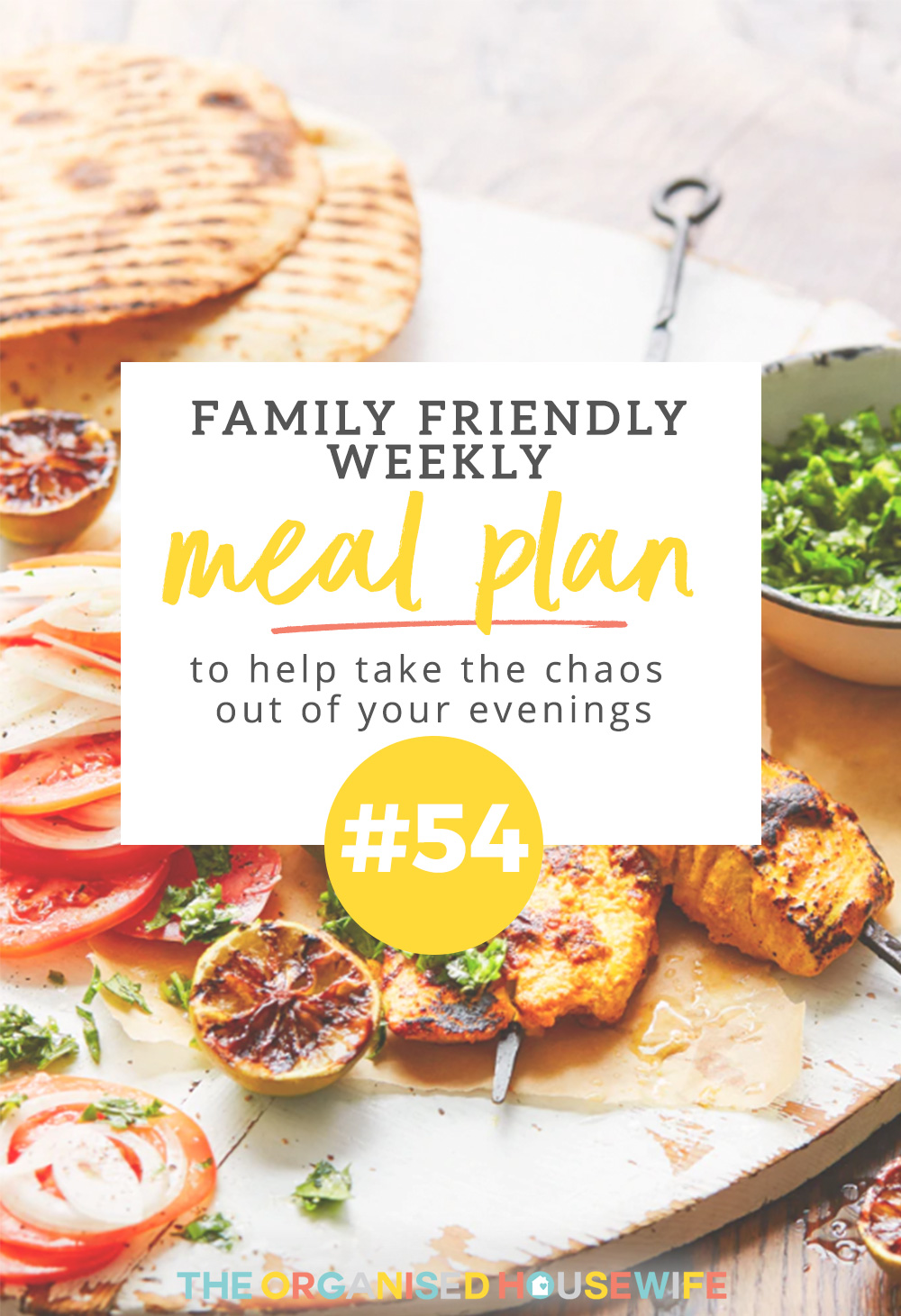 ---
SAVE $$ – EXCLUSIVE COUPON CODE FOR WOOLWORTHS
Get rewarded at the checkout with this exclusive coupon code for all of The Organised Housewife community.  When you place your next Woolworths online order and spend $200, use this coupon code to get 2,000 Rewards Points (=$10 off your shop).
  Learn more about Woolworths rewards here.
---
Find more of my meal planning tips here:

MONDAY
Chicken and Pumpkin Coconut Curry – This Chicken and Pumpkin Coconut Curry is so super delicious and creamy, with the bonus of being healthy too!!
  Find my Chicken and Pumpkin Coconut Curry recipe here.
TUESDAY
Cheesy Ham and Omelette Parcels – Ooh I'll have to try this one, it looks like a great alternative to our usual easy eggs on toast or your classic omlette.
  Find Cheesy Ham Omelette Parcel recipe here.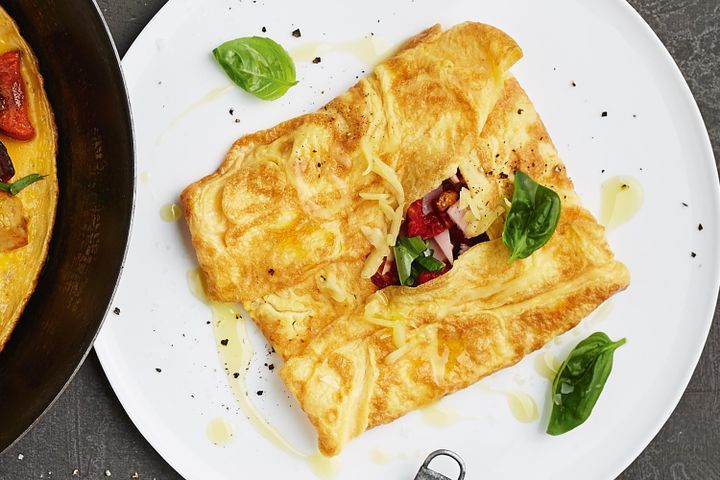 WEDNESDAY
Beef Stroganoff– Beef Stroganoff is a wonderfully versatile dish that can be served with rice, pasta, cous cous, polenta… whatever you choose!
  Find Easy Beef Stroganoff recipe here.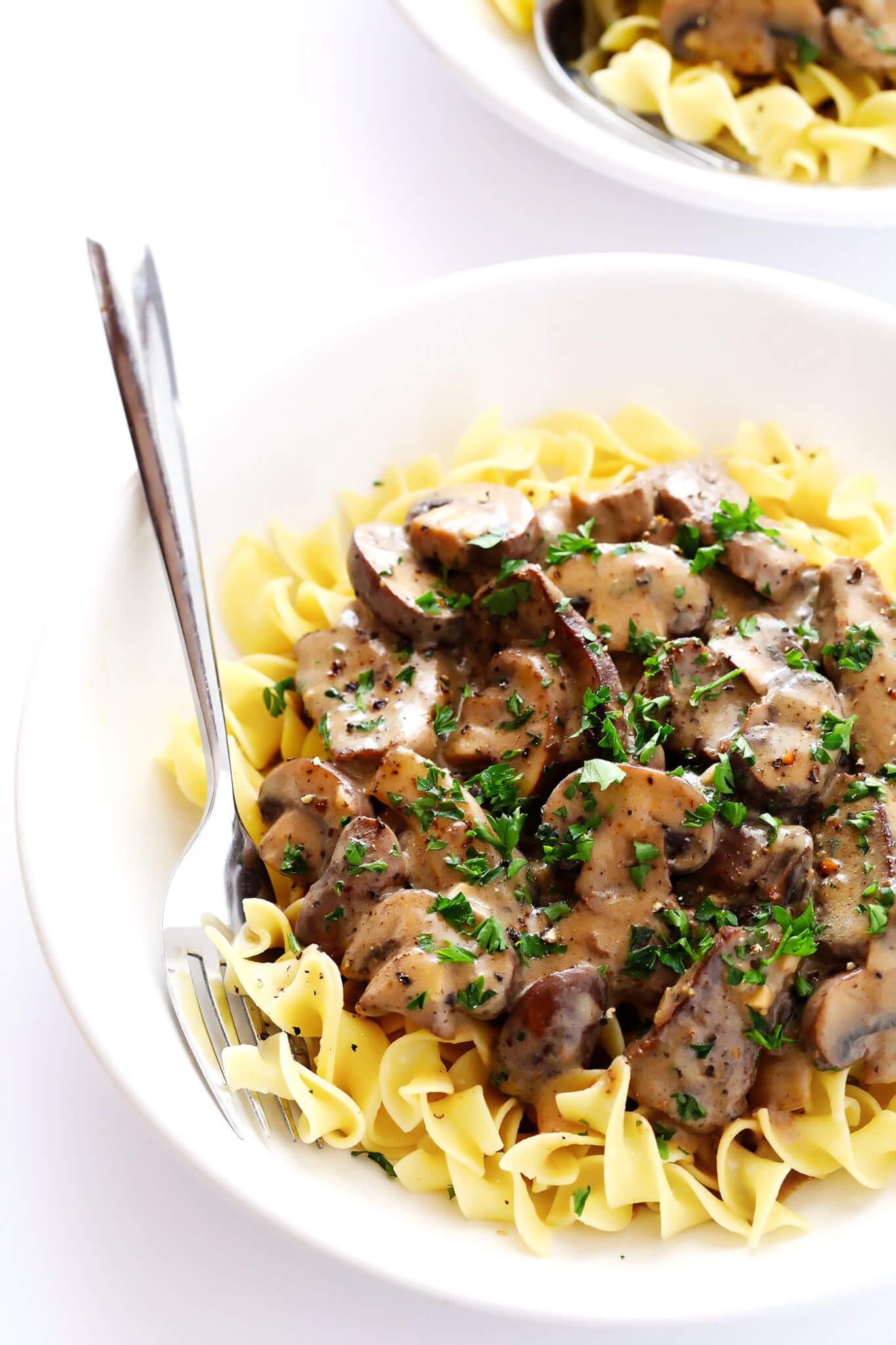 THURSDAY
Tandoori Fish Skewers – A twist on your usual fish dish, these Tandoori Fish skewers look super yummy. You could cut out some time by buying Tandoori paste instead of making your own.
  Find Tandoori Fish Skewers recipe here.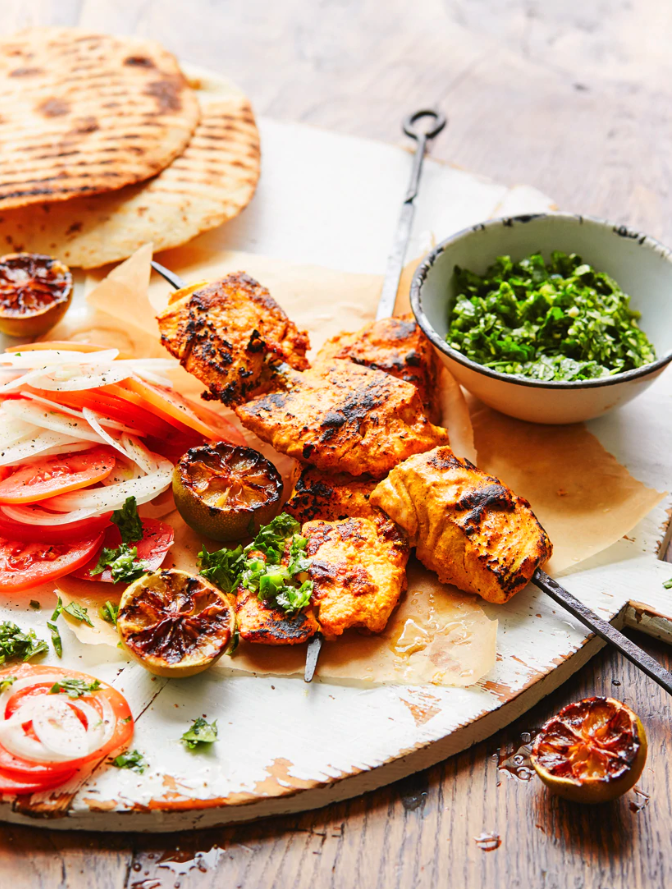 FRIDAY
Butterflied Roast Chicken– Butterflied chickens are a great option when you want a roast chicken but don't necessarily have the time for it. Butterflying the chicken greatly reduces the cooking time, making it a great weekday dinner option.
  Find Butterflied Roast Chicken recipe here.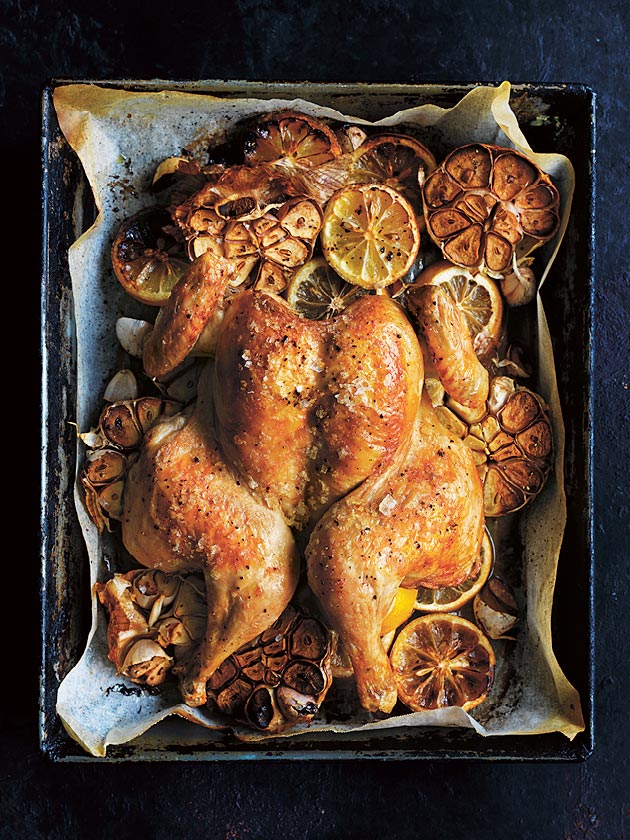 SATURDAY

Lamb Tart – Saturday is a perfect day to have friends over and entertain. A lamb tart is perfect for that, and this one looks super simple to make while being sure to impress your guests!
  Find Middle Eastern Lamb Tart recipe here.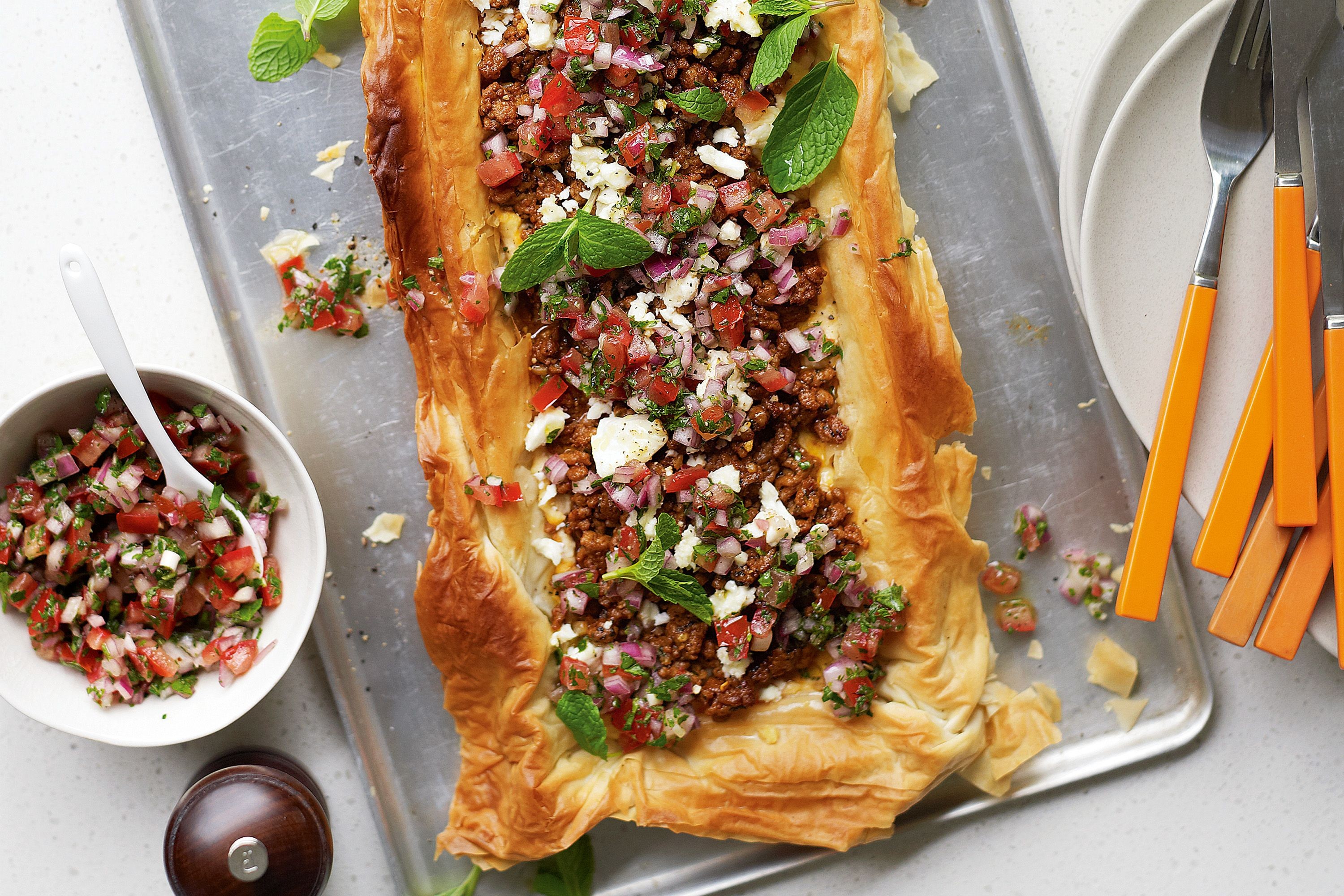 SUNDAY
Mexican Pasta Bake – Ready in under 30 minutes, this Mexican Pasta Bake is so quick and easy to whip up. It makes a big batch too, so it's perfect for leftovers for your lunches!
  Find my Mexican Pasta Bake recipe here.

BAKING
Mango Macadamia Muffins – Mangoes have to be my absolute favourite fruit of all time. These Mango Macadamia Muffins are super delicious and moist with a delightful crunch of macadamia.
  Find my Mango Macadamia Muffin recipe here.
What is on your meal plan this week?
I would truly love for you to share your family's weekly meal plan in the comments below (email me photos too if you wish), I'll pick one to share every few weeks instead of mine as it's good to get variety and share what other families eat too!