With the kids back at school this week I've had a bit more spare time to focus on our weekly family meal plan. Our meal plan this week utilises a variety of different meats to add a bit of versatility to our meals –  pork, chicken, beef, salmon and even a delicious, vegetable-packed soup! My kids love baking so our baking for the week is easy and kid-friendly. I hope you and your family will enjoy these delicious, easy homecooked meals just as much as mine will.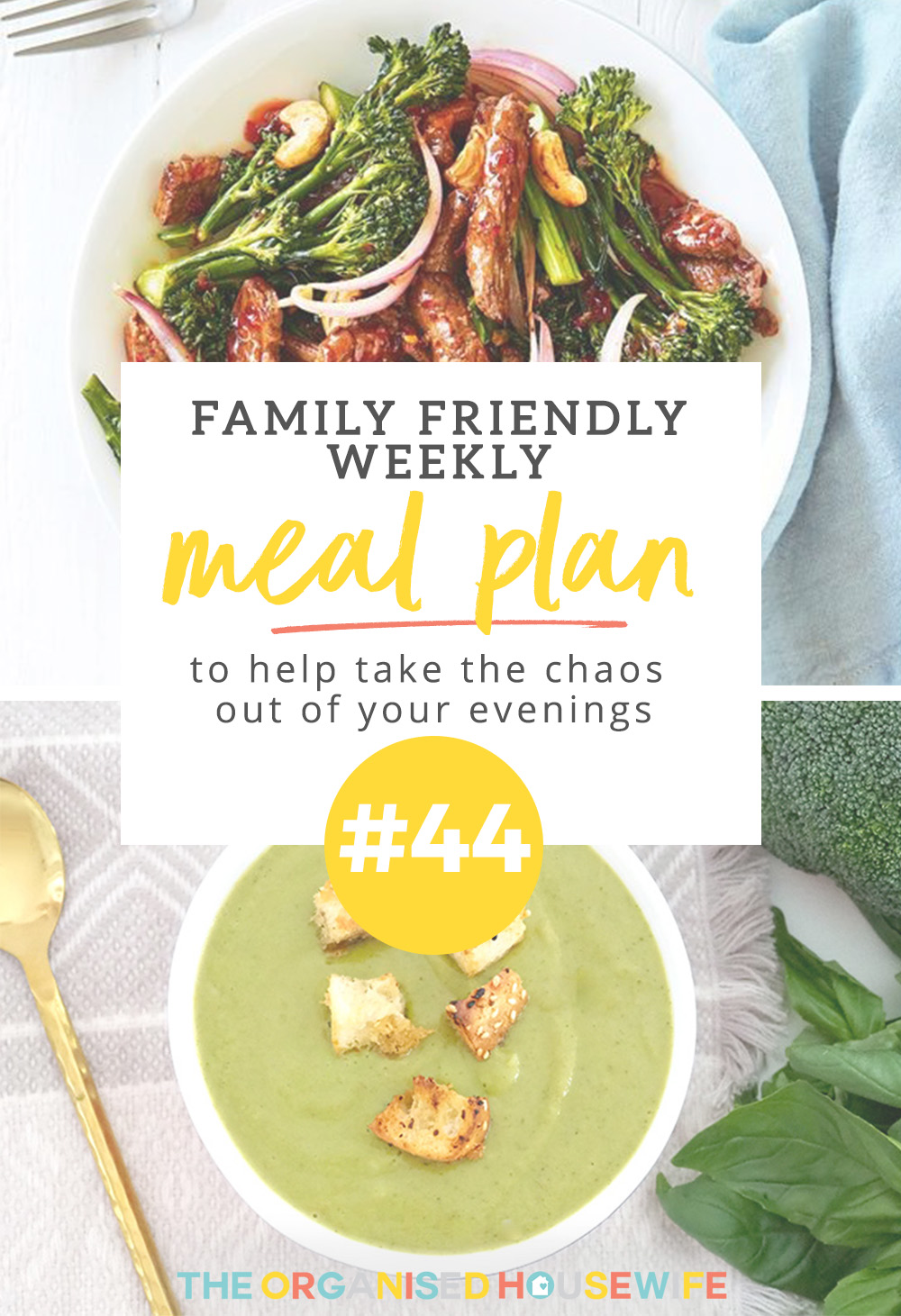 Find more of my meal planning tips here:
---
SAVE $$ AT WOOLWORTHS – EXCLUSIVE COUPON CODE
I'm excited to be partnering with Woolworths over the next few months to share some of my top tips when shopping, meal planning and helping to find great food savings. I have an exclusive coupon code for all of The Organised Housewife community:
When you place your next online order of $160* or more and organise to pick up in-store you'll get $15 off!!   
*excluding liquor & tobacco

---
MONDAY
Chorizo Pasta – A very easy and light pasta recipe to whip up when you're in a hurry. Plus I think you can never go wrong with pasta and chorizo. This is a really great one pan dish.
  Find my chorizo pasta recipe here.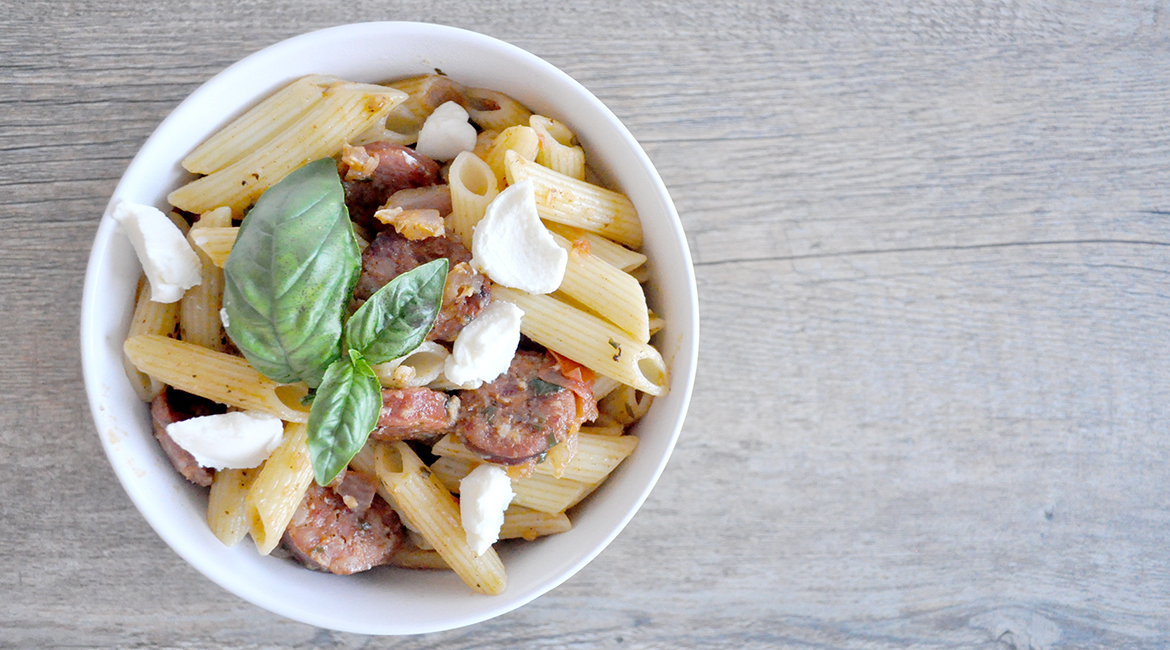 TUESDAY
Butter Chicken – Tuesday is slow cooker night at our house so I popped Sharwood's brand Butter Chicken sauce with diced chicken and vegetables into the slow cooker and served with rice. This is so delicious and easy! I used 2 jars of the butter chicken with 500g of chicken.
  Find Sharwood's Butter Chicken Sauce here.
WEDNESDAY
Beef and Cashew Stirfry – Stirfrys are a great way to get more vegetables into your meals and can be made with pretty much any vegetables or cut of meat you have in your fridge. Serve with rice or noodles!
  Find my beef and cashew stirfry recipe here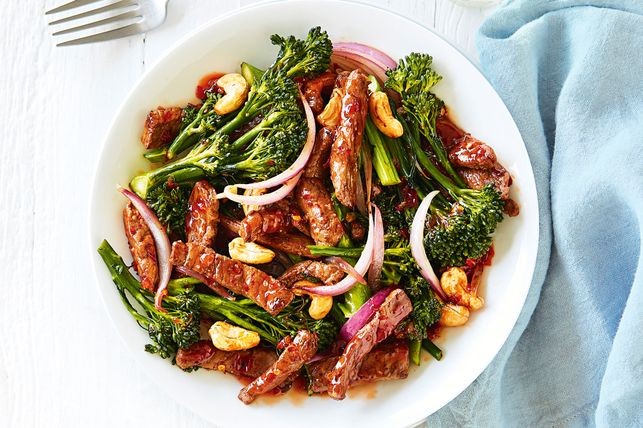 THURSDAY
Quinoa and Zucchini Fritters with Smoked Salmon Salad – Teamed together with the smoked salmon, these fritters are heaven! I find these are better warm or cold, rather than eaten straight from the pan.
  Find my quinoa and zucchini fritters recipe here.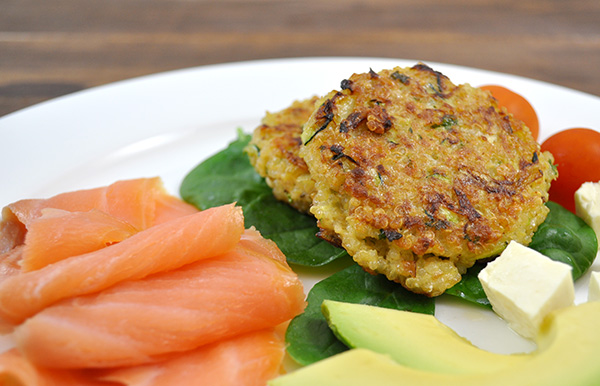 FRIDAY
Chicken Finger Salad Wraps– Using chicken fingers for wraps makes for a quick and easy meal. These are also a great make-it-yourself dinner and are much better than take-aways!
  Find my chicken finger salad wrap recipe here.
SATURDAY

Broccoli and Basil Soup – I love soup in winter, it's a great way to feel nice and warm. This Broccoli & Basil Soup makes it super easy to eat some fresh fruit and vegetables with plenty of nutrients and flavour. I usually like something 'meaty' with my meals but the crunch of the garlic croutons take that desire away.
  Find my broccoli and basil soup recipe here.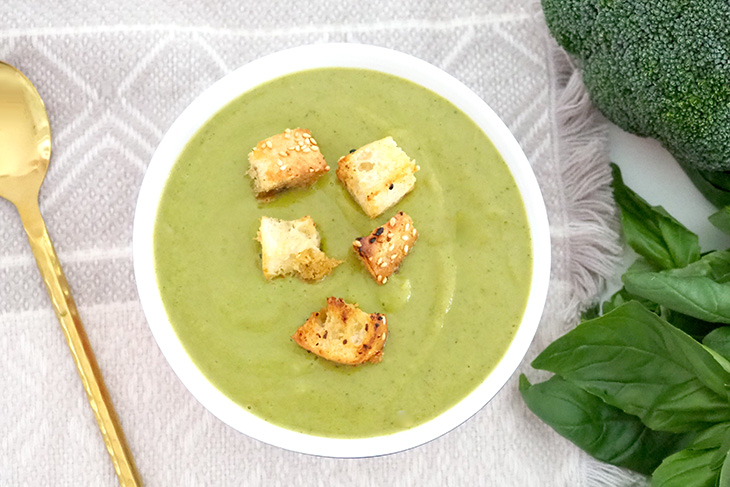 SUNDAY
Taco's –We love Mexican in our household and I have found this recipe to be a great base when creating a variety of dishes. This is delicious with soft or hard shell tacos.
  Find my slow cooker Mexican chicken recipe here.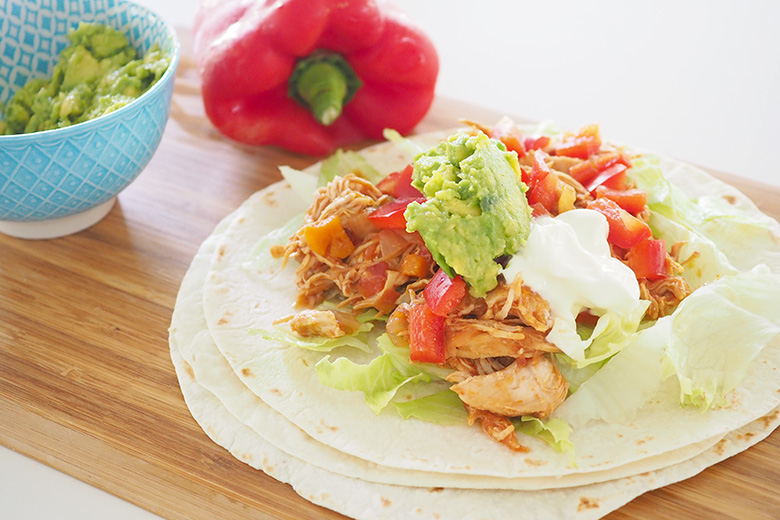 BAKING
Chocolate Coconut Slice – This is a childhood favourite of mine, Chocolate Coconut Slice. Easy to make, no need for an electric mixer and a nice occasional treat for the lunch boxes.
  Find my chocolate coconut slice recipe here.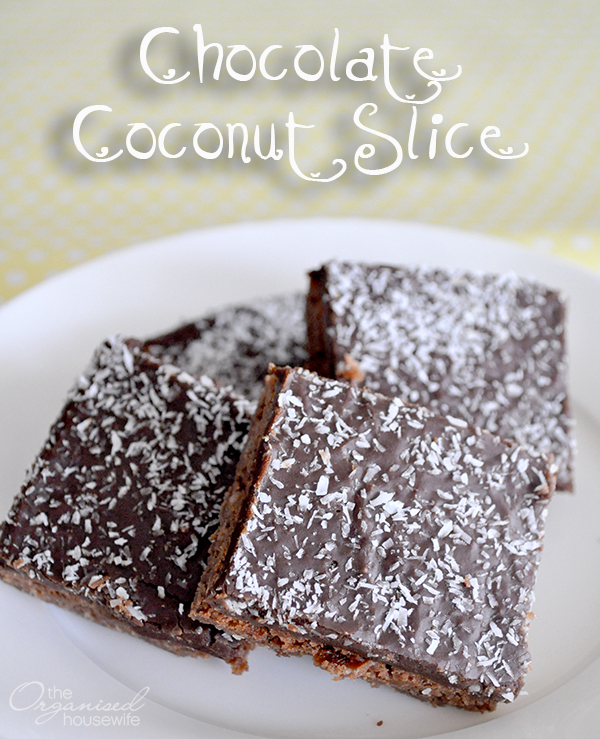 What is on your meal plan this week?
I would truly love for you to share your family's weekly meal plan in the comments below (email me photos too if you wish), I'll pick one to share every few weeks instead of mine as it's good to get variety and share what other families eat too!