I am a big fan of easy, fresh and quick dinners. This weeks meal plan is full of that, coming to us from reader Katherine whos meal plan contains some Mexican, Greek and Italian inspired dishes, just to name a few. These dishes are so simple yet so delicious, hopefully making your dinner rush a little easier!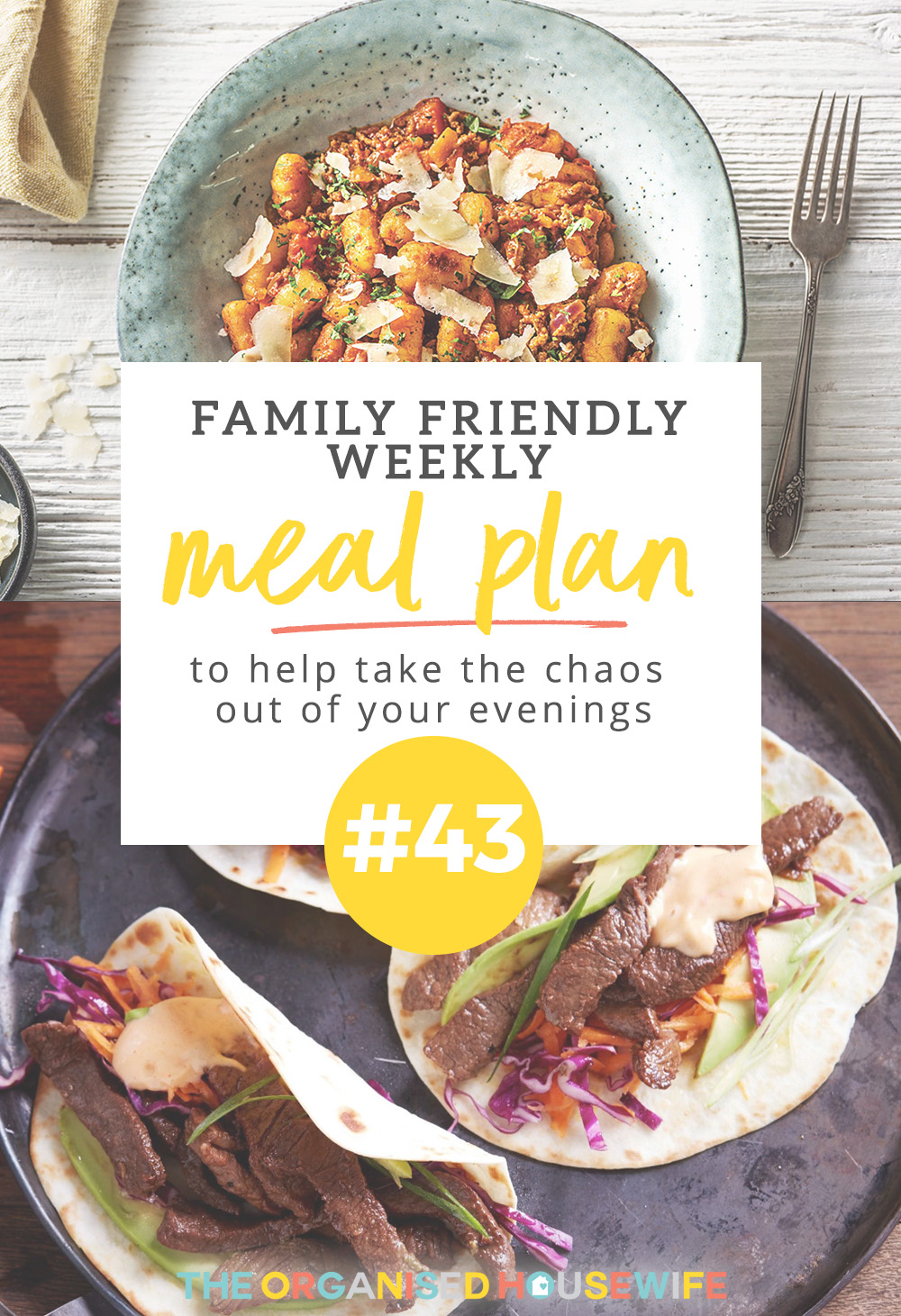 Find more of my meal planning tips here:

MONDAY
Soft Shell Beef Tacos– These tacos are so easy to make. All you need to do is cook up the meat and cut up some salad ingredients, then let the family assemble their own tacos!
  Find my Soft Shell Beef Taco recipe here.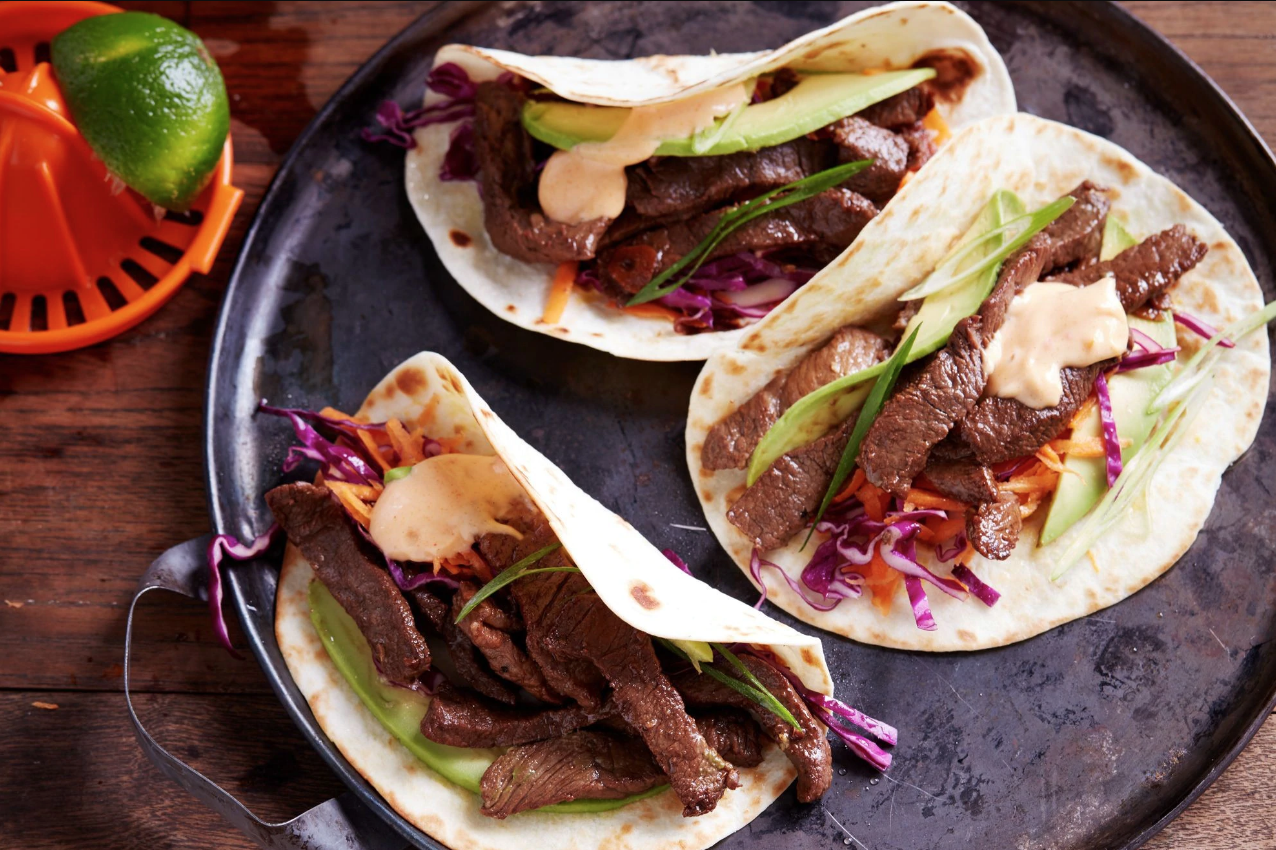 TUESDAY
Greek Style Chicken with Vegetables– Delicious juicy chicken with roasted vegetables. The beauty of this dish is being able to chuck everything on one baking tray and leave it be!
  Find my Greek Style Chicken recipe here.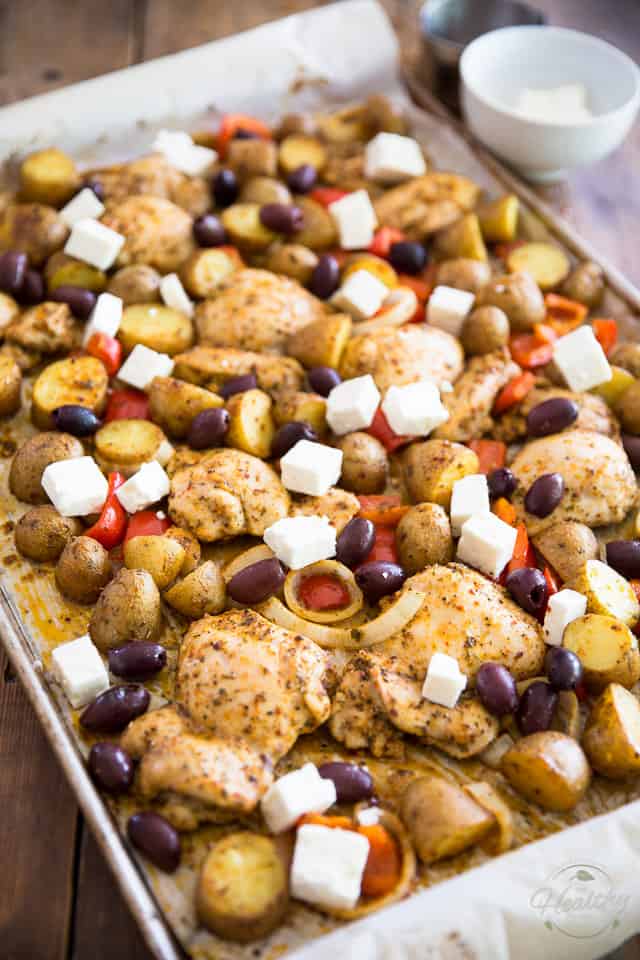 WEDNESDAY
Pumpkin Soup– This pumpkin soup is so easy to make and is really delicious too!  If you haven't made your own pumpkin soup before I really recommend you try this one.
  Find my Pumpkin Soup recipe here.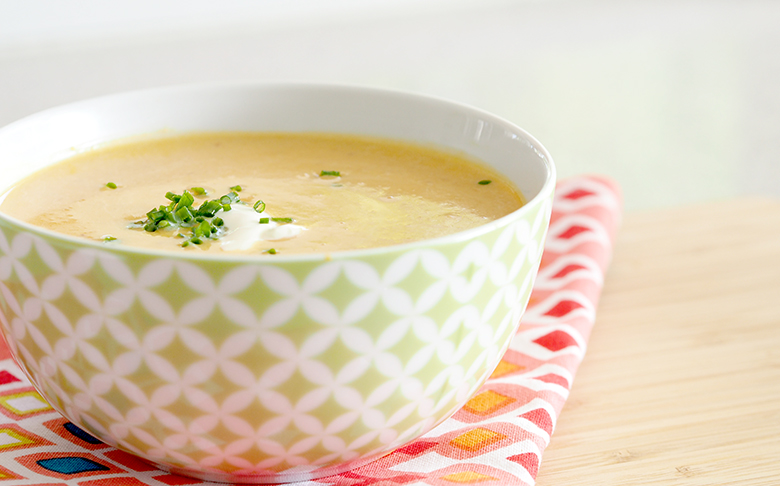 THURSDAY
Beef and Thyme Gnocchi – This sumptuous pasta is absolute decadence in a bowl. From rich ragu to pillowy gnocchi, you may have to throw dice for the leftovers!
  Find my Beef and Thyme Gnocchi recipe here.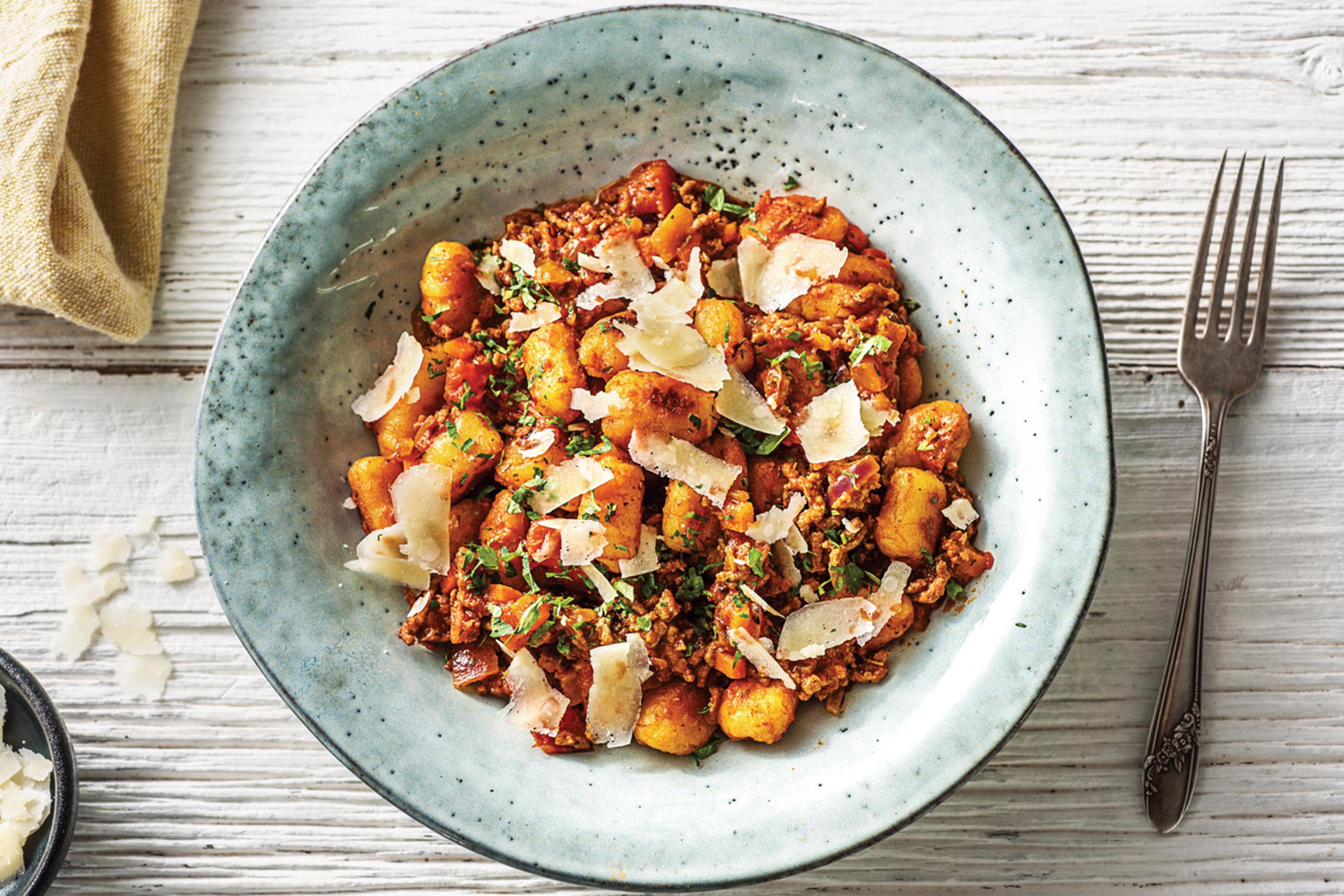 FRIDAY
Chicken Parmigiana with Salad – Golden baked chicken parmigiana is a classic Friday night dish. This recipe adds avocado for a delicious twist, but this can easily be omitted if Avo isn't your favourite thing!
  Find my Chicken Parmigiana recipe here.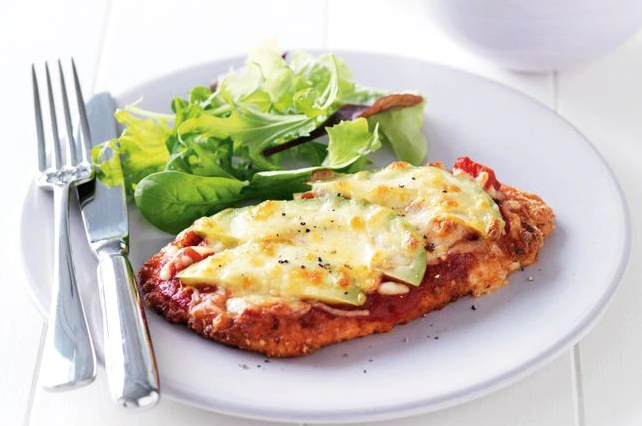 SATURDAY

Salmon and Pesto Veg – Panfrying salmon is an easy way to get more oily fish in our diets – served with delicious, pesto-dressed potatoes and greens, it's a great weeknight dinner.
  Find my Salmon and Pesto Veg recipe here.

SUNDAY
Mexican Rice Bowl – This recipe is super versatile and works well for any cut of meat you have. Paired with the lime rice and fresh vegies, this mexican rice bowl is absolutely delicious and perfect for dinner or lunches!
  Find my Mexican Rice Bowl recipe here.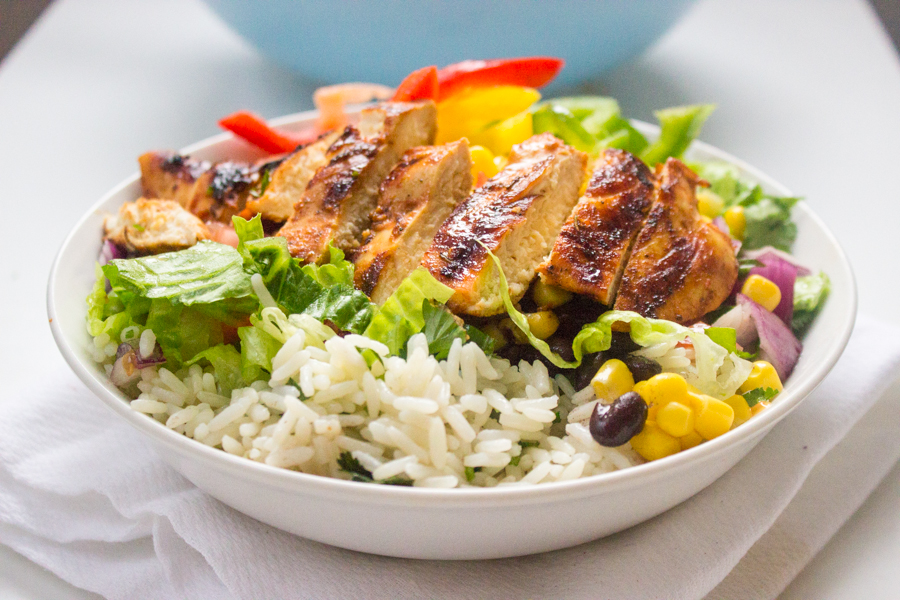 BAKING
Cinnamon Scrolls – These are my typical rainy day morning tea, served with a hot cuppa or hot chocolate, you can't go wrong!  My kids said they tasted the same as donuts and the glaze over the top makes them so delightful.
  Find my Cinnamon Scroll recipe here.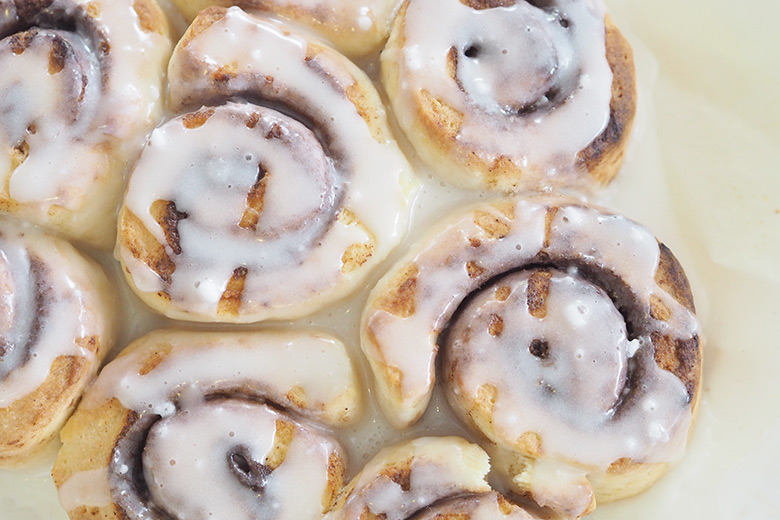 What is on your meal plan this week?
I would truly love for you to share your family's weekly meal plan in the comments below (email me photos too if you wish), I'll pick one to share every few weeks instead of mine as it's good to get variety and share what other families eat too!