Now that the hustle and bustle of Back to school has eased it's time to get back into the regular routine and swing of things here on the blog, which includes sharing my weekly family meal plans. Each Monday I will share the meals I served my family the previous week.  That way I can share the recipes and what the meal looked like 'if' I take a photo. A few things to note:
I won't take photos every night, as I need moments where I'm not always in blog mode and sometimes the food (i.e. pork chop and vegetables) just doesn't photograph nicely.
I do have a thermomix but don't use it as often as I should.  If I make my meal in the thermomix and share the recipe, I will always include a regular recipe as well for those without a thermomix.
I would truly love for you to share your family's weekly meal plan in the comments (email me photos if you wish) and I'll pick one to share every few weeks instead of mine as it's good to get variety.
I am not an expert!! I balance our weekly meals to the best of my ability and base the meals around the time I have with my kids after school commitments and our tastes.
I am a huge advocate of meal planning. It not only helps my sanity when I am buggered at the end of a long day, but it mostly saves us money and reduces food waste.  I share my family's weekly meal plan to help inspire you with your dinner choices.
Find more of my meal planning tips here: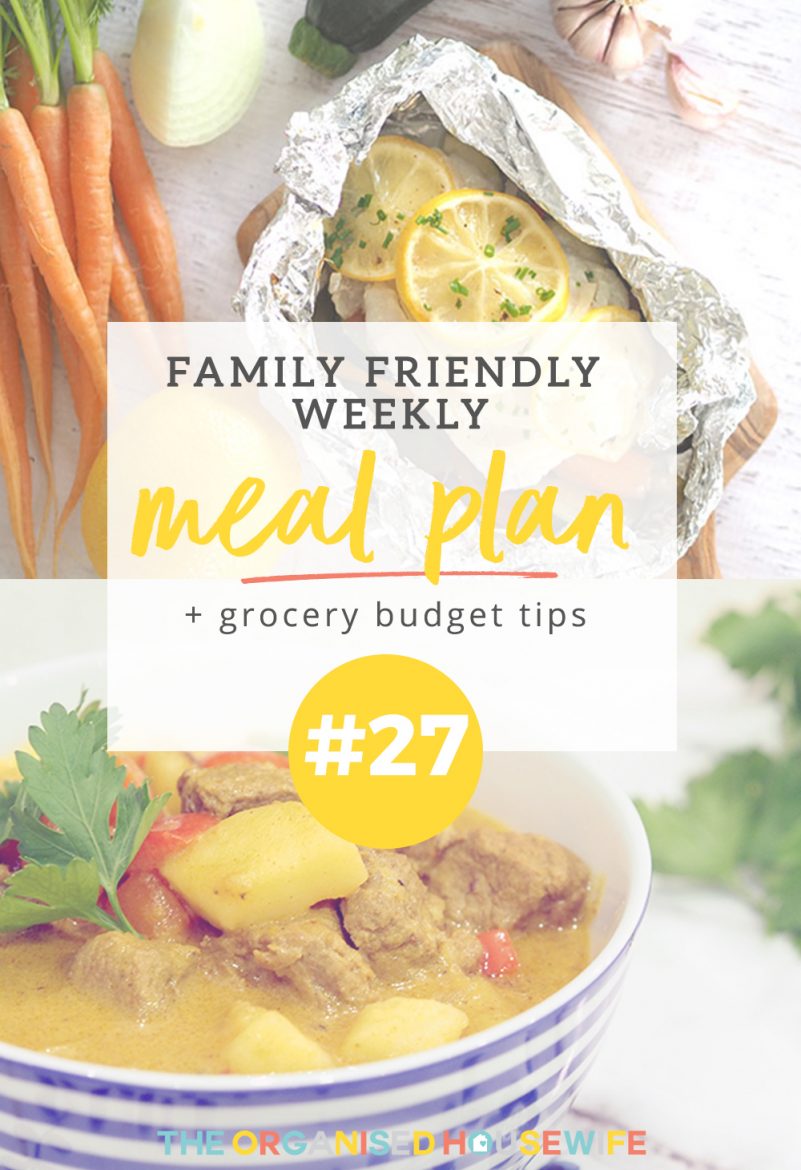 MONDAY

Fish Parcels with Vegetables –From start to finish, you will have this light and fresh dinner of flaky baked fish with vegetables on the table in less than 30 minutes.  Find Easy Fish Parcels with Vegetables here.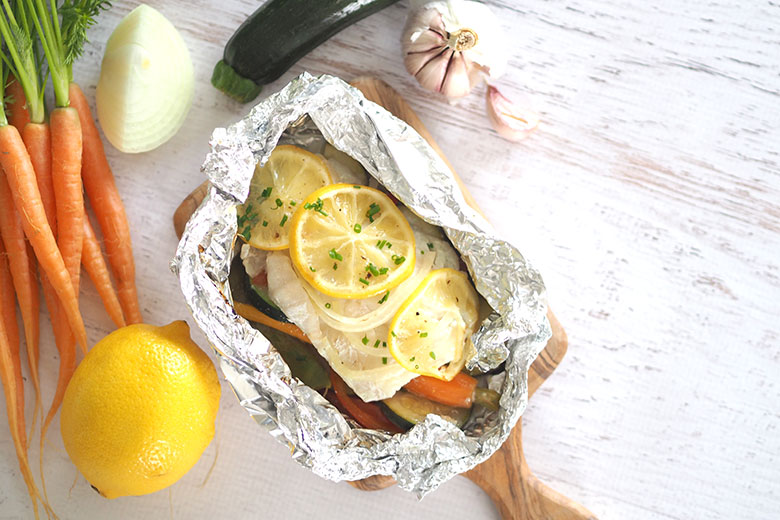 TUESDAY
Quick Beef Curry –This creamy Quick Beef Curry only takes 30 minutes to cook, full of flavour and deliciously tender vegetables. Perfect winter dinner idea. Find Quick Beef Curry here.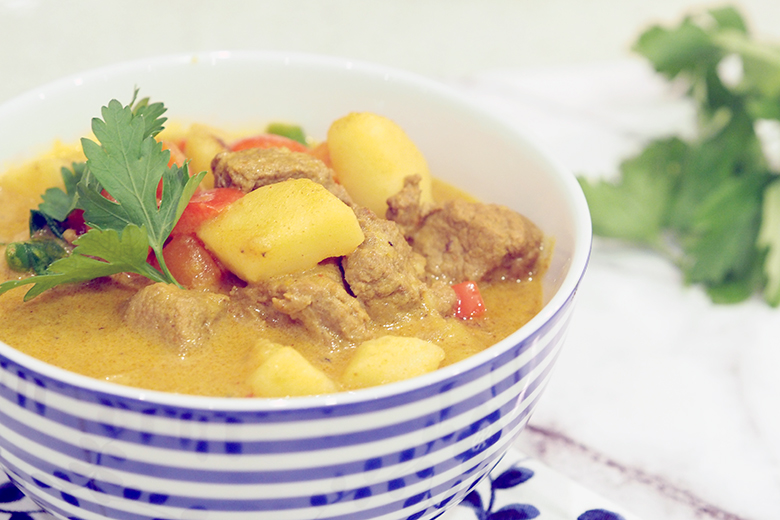 WEDNESDAY
Oven Baked Chicken Chipees with fries and vegetables  – my son cooked dinner tonight, this is one of his specialities and I really like the Ingham Chicken Chipees (you can find them in the freezer section at the grocery store with the nuggests) for a quick dinner.
THURSDAY
Chicken Chimichanga – Chimichangas are commonly known as a tortilla rolled around a savoury filling and deep fried. I don't own a deep fryer, for health benefits I prefer to oven bake everything so I just simply put these in the oven..  Find my chicken chimichanga recipe here.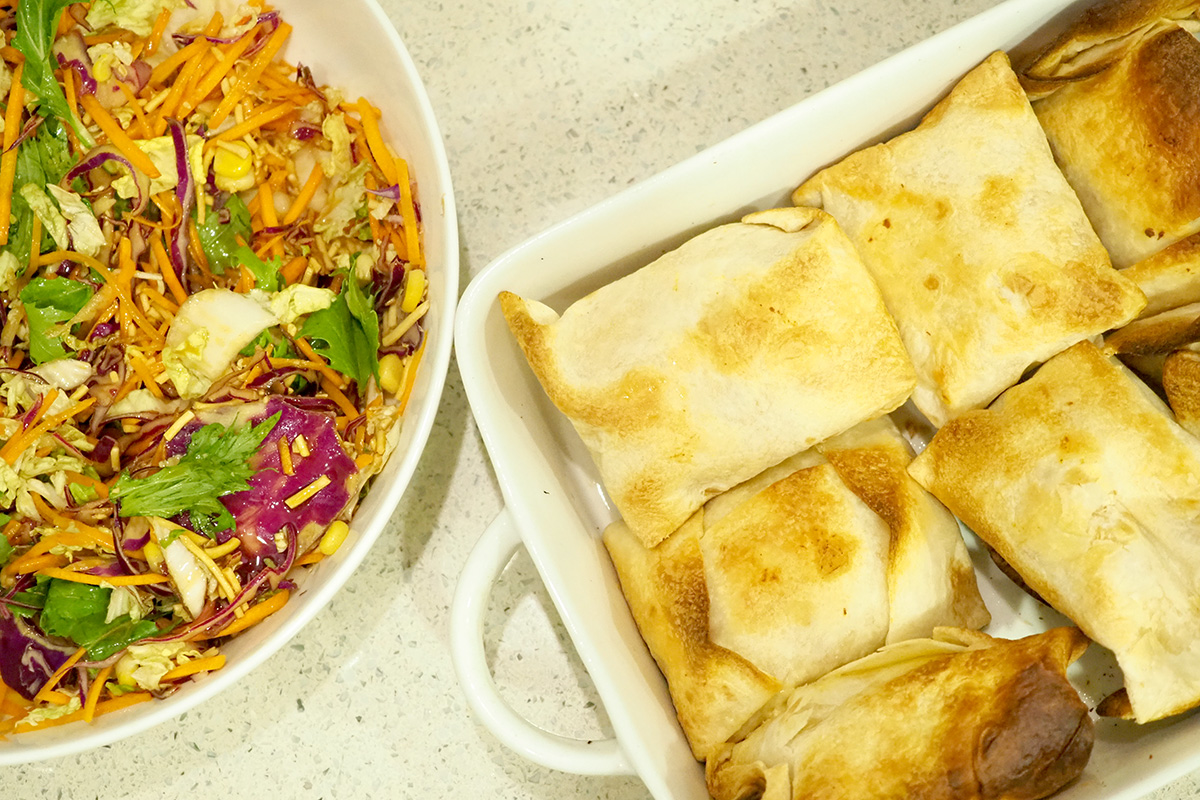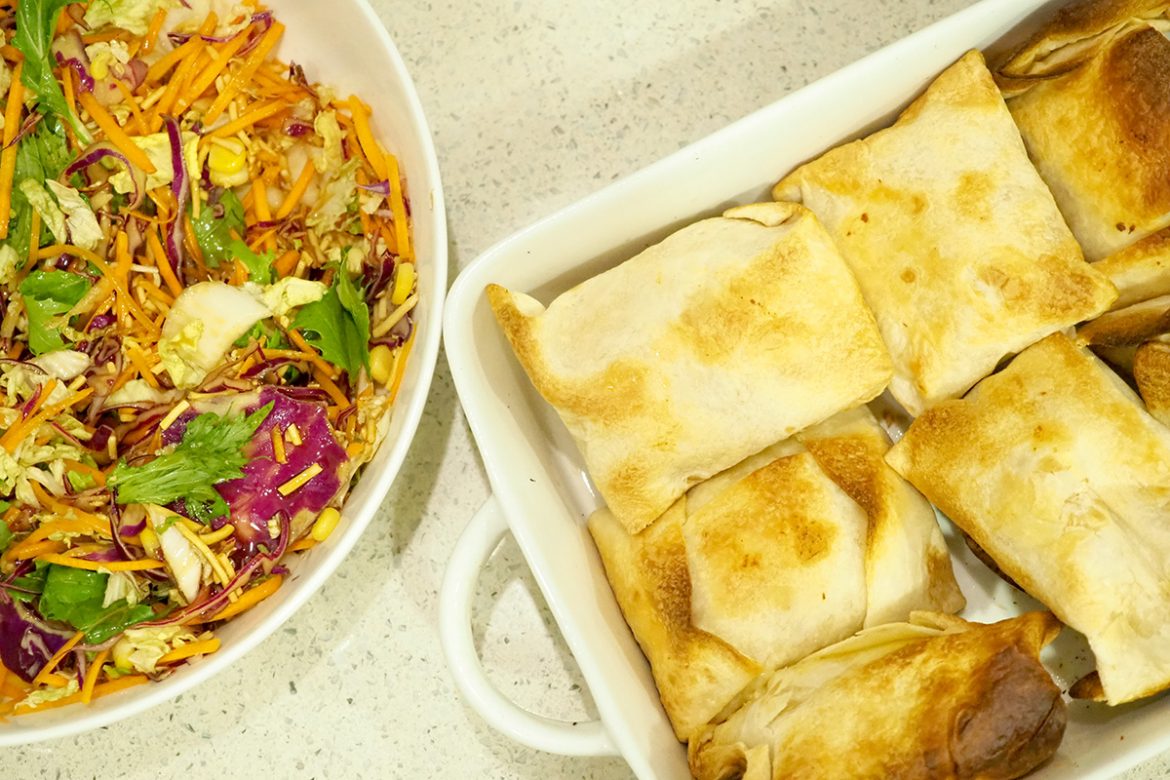 FRIDAY
We went out to celebrate some family birthdays!!  We visited Outback Steakhouse in Broadbeach, we've been there a few times now, I absolutely love their steak but hubby and my son can't go past the ribs.
SATURDAY

Pumpkin, Bacon & Feta Frittata –Looking for a light dinner idea to add alongside an easy salad? You'll enjoy this Pumpkin, Bacon and Feta Frittata.  It's fuss-free and takes little effort to make, you could use additional veg from the fridge that needs using up.  Find Pumpkin, Bacon & Feta Frittata here.

SUNDAY
Spaghetti Bolognese – I'm out in Brisbane for a conference so hubby cooked tonight and the dish that he makes and the kids enjoy the most is spaghetti bolognese. You can find my bolognese sauce with hidden vegetables recipe here, although my hubby made it using a Dolmio Bolognese Sauce.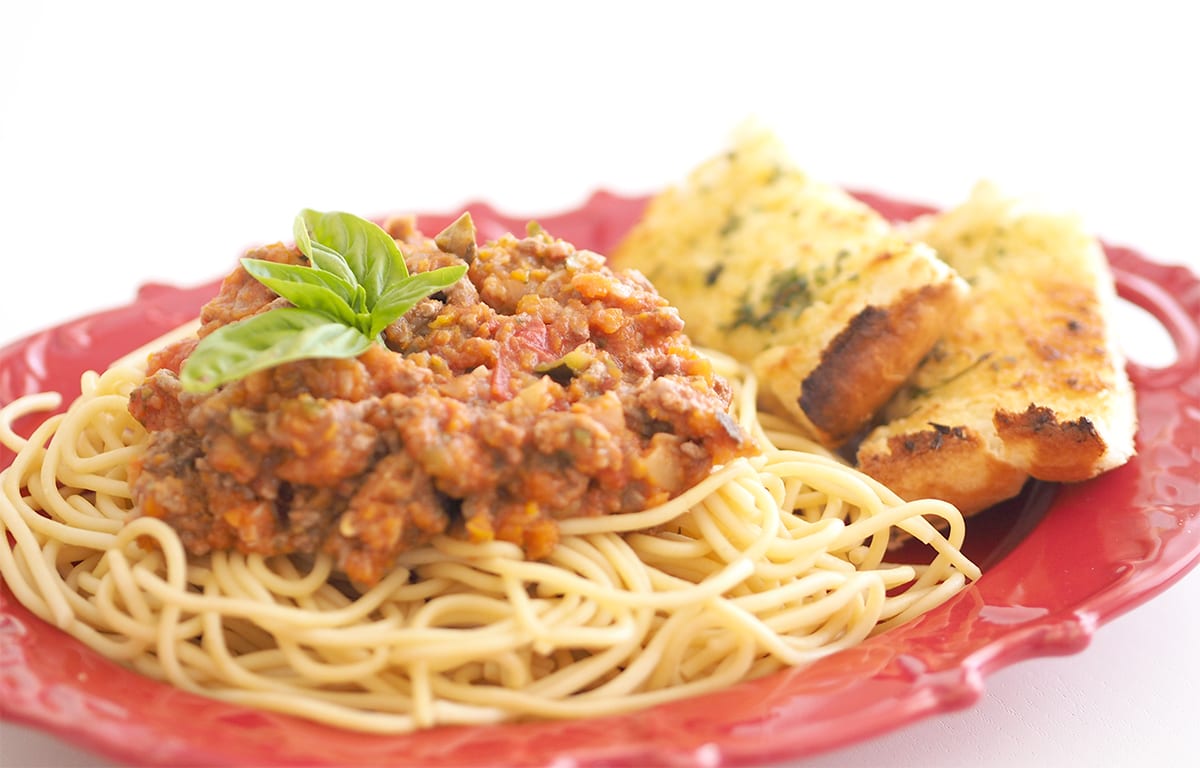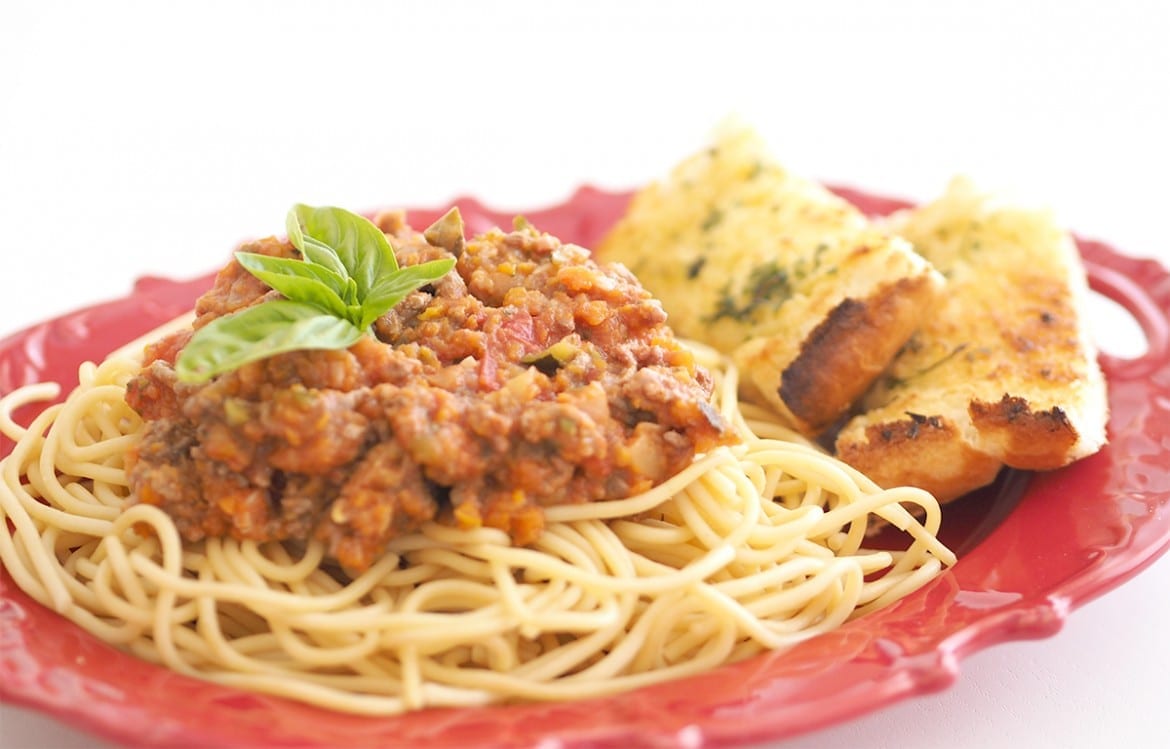 BAKING
Chocolate Chip Zucchini Muffins –These Choc Chip Zucchini muffins are moist and tasty! Freezer friendly, and make a perfect snack for the kids school lunchboxes.  Find Chocolate Chip Zucchini Muffins here.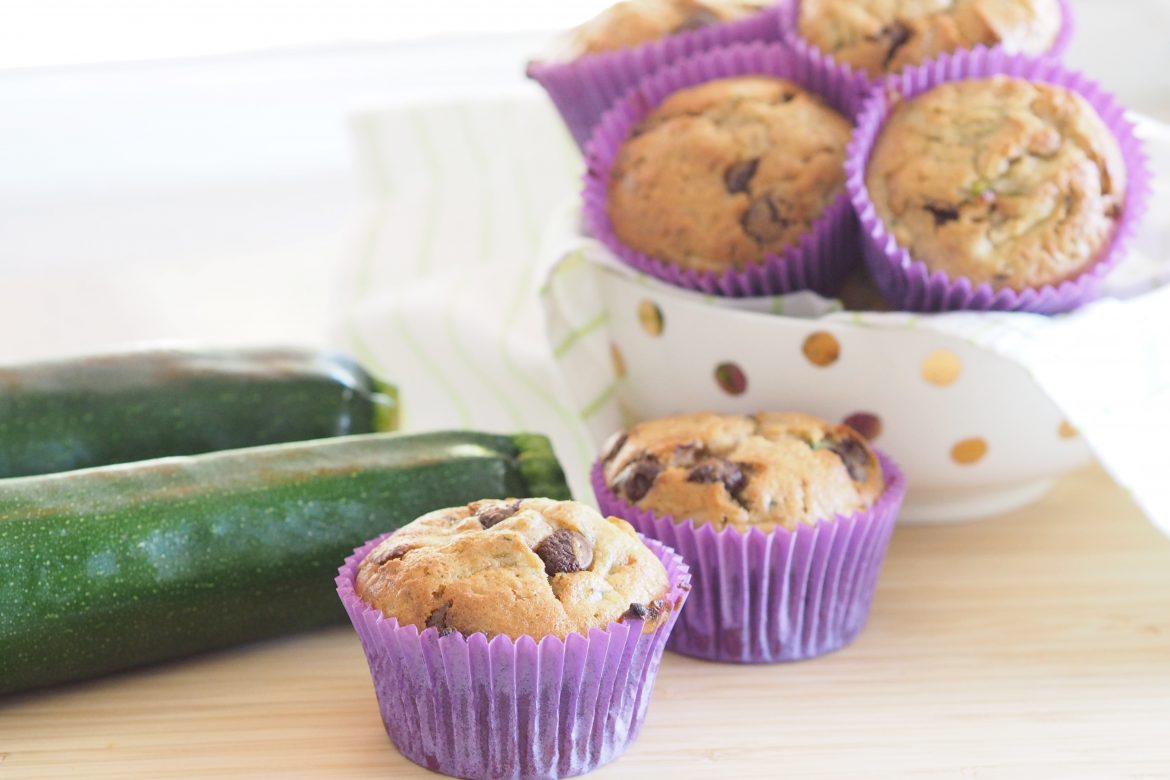 What is on your meal plan this week?
I would truly love for you to share your family's weekly meal plan in the comments below (email me photos too if you wish), I'll pick one to share every few weeks instead of mine as it's good to get variety and share what other families eat too!