We all know how important it is to have a meal plan that's both easy to prepare and enjoyable for the whole family. This weekly meal plan has dinners that taste great and involves the kids in the cooking too!
MONDAY
Steak, mash and vegetables – Keeping it simple. 
TUESDAY
Oven baked salmon, 2 minute wild rice and salad – I marinated my salmon in the Japanese Scret BBQ Sauce I got from Costo. You could also use this for chicken too. 
THURSDAY
Easy Chicken Lasagne – This is a super easy chicken lasagne recipe that takes next to no time to make, making it a great choice for a busy weeknight dinner.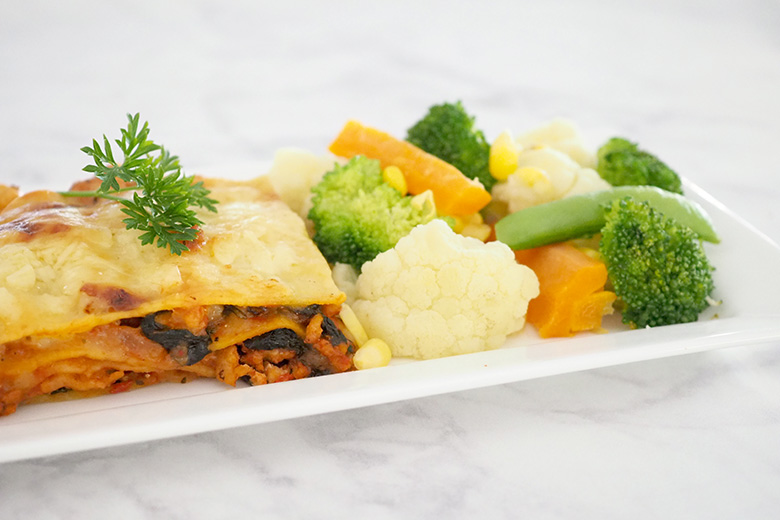 SATURDAY
Pizza from Costco – This was a super large pizza and served 3 of us well. Although, you will have to cut the pizza in half to fit it into your oven. But I thought it was a great price at $15.95 to serve so many of us.
BAKING
Lemonade Scones – My Nan's scrumptious scones hold a special place in my heart. I cherish those afternoon tea memories with her homemade scones and jam. But let's be honest, the kneading and cutting took time – something I'm not too keen on. Checkout my recipe which is a great shortcut.
BENEFITS OF MEAL PLANNING
Each week I plan my meals for the following week. This is called meal or menu planning. It really is a simple task that takes 5-10 minutes. The money and time this saves me throughout my week makes it well worth the effort.