Are you tired of scrambling for meal ideas every night and stressing over your grocery budget? I've got you covered with this week's meal plan that is both delicious and budget-friendly! From a classic spaghetti bolognese to a super easy dinner that can be whipped up in a flash, these meals are sure to please the whole family.
WEDNESDAY
Fish and Salad – Easy dinner tonight with Frozen Fish portions (I usually get whichever is on special at the supermarket) and a bag of salad with grated carrot and slices of cucumber added. 
THURSDAY
Meal from the freezer – Search through the freezer and see what meals you have available.  
FRIDAY
BBQ Sausage sandwiches – easy dinner!!
SUNDAY
Slow Cooker Pork Chops with mashed potato and steamed vegetables – Indulge in a mouth-watering meal with our slow-cooker pork chops, which are guaranteed to be tender and juicy. Complete with a creamy mushroom and onion gravy, this easy recipe requires minimal prep time, making it a perfect choice for busy weeknights.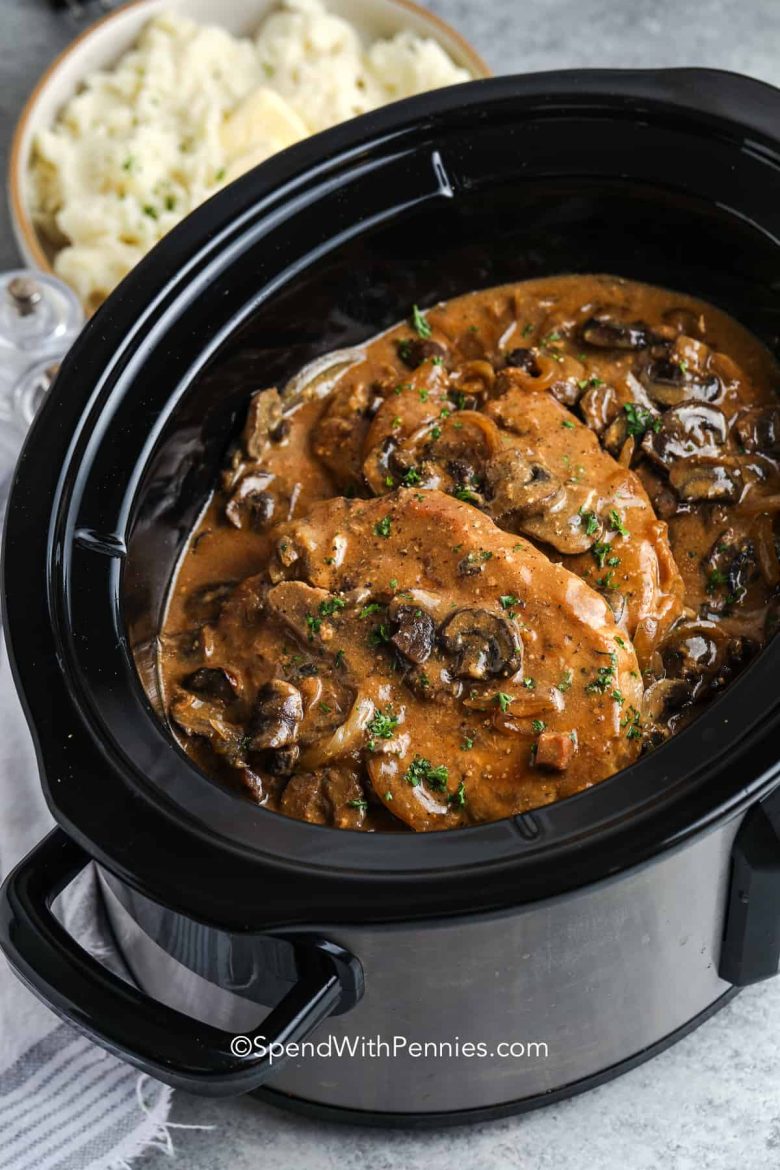 BENEFITS OF MEAL PLANNING
Each week I plan my meals for the following week. This is called meal or menu planning. It really is a simple task that takes 5-10 minutes. The money and time this saves me throughout my week makes it well worth the effort.