This week's meal plan has seven nights of easy family friendly recipes. Find quick and easy meal ideas like Creamy Avocado Spaghetti with Bacon and Fried Halloumi Salad.
I know for a lot of families, variety is key to keeping them happy with dinner recipes. The same old recipes can get boring, and you may find family members raiding the fridge and pantry for other options.  This week's meal plan has some different but easy recipes the whole family will enjoy. The Hummingbird Cake with Cream Cheese Icing will be loved by everyone!
BENEFITS OF MEAL PLANNING
Each week I plan my meals for the following week, this is called meal or menu planning. Some think it's not worth it, but it really is a simple task that takes 5-10 minutes to plan one week of meals. The money and time that these five minutes save me throughout my week, makes it well worth the effort.
FRIDAY
Eggs on Toast – if you've had a busy week then eggs on toast is as good as anything for a quick and protein filled dinner!
inspiration to create your family weekly meal plan
Each week I share a meal plan that is packed with easy to make recipes, with variety, all to help on those busy evenings.
tried, tested + easy recipes the whole family will enjoy
Find loads of family friendly meal ideas, delicious muffins, cakes, biscuits and more that every body will enjoy.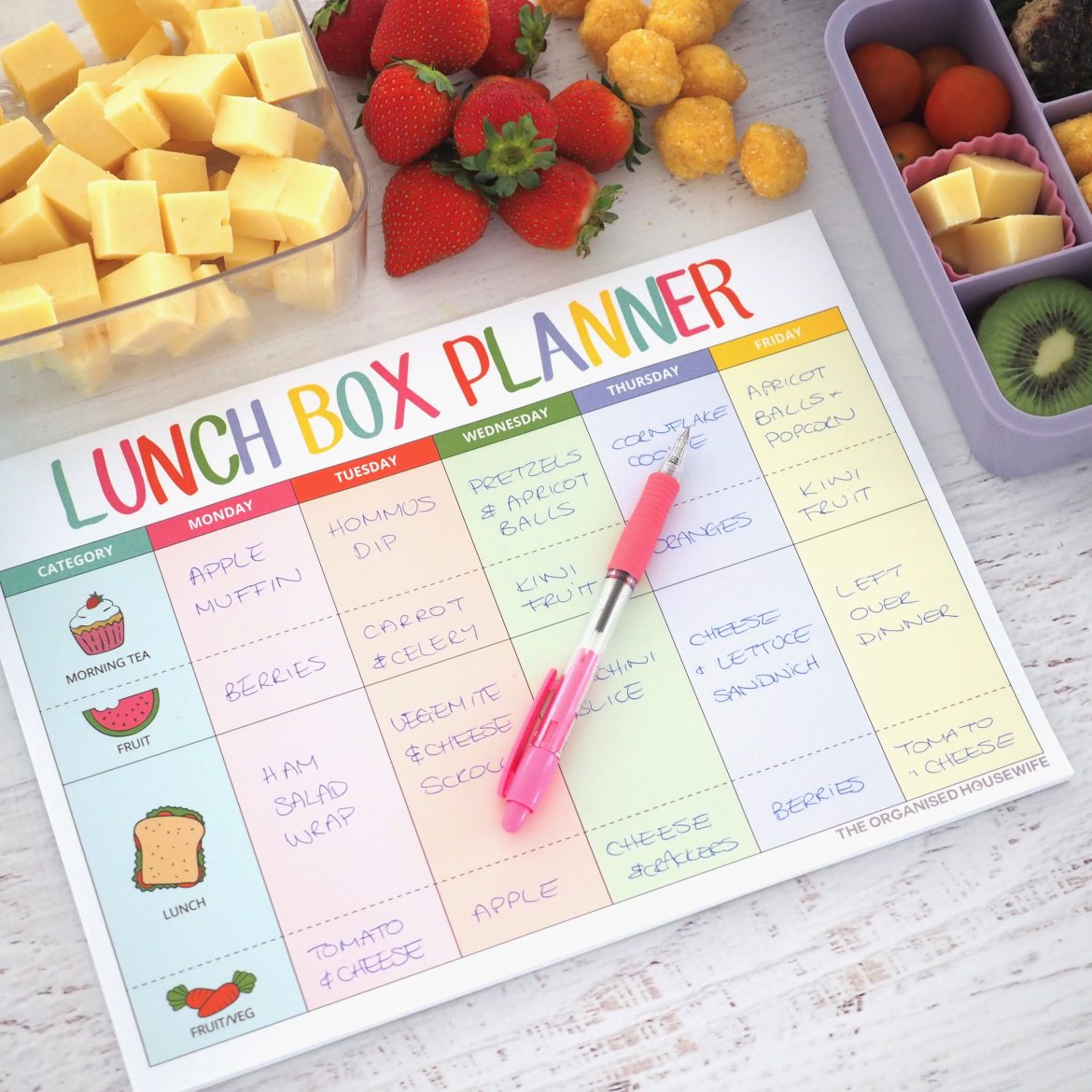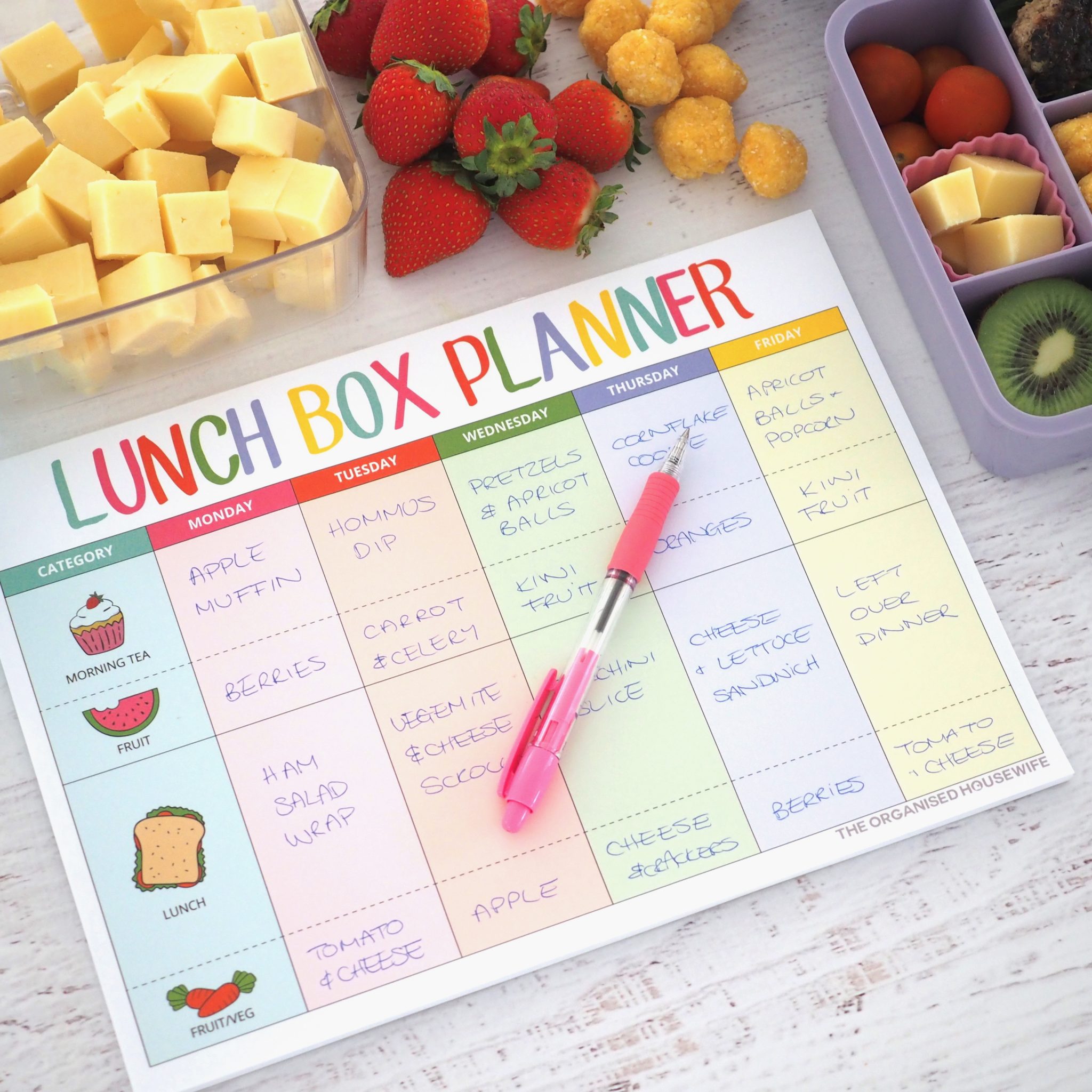 LUNCH BOX PLANNER NOTEPAD
Take the stress out of lunch packing with my easy-to-use Lunch Box Planner Pad, plan a week of lunch ideas before the weekly grocery shop, ensure all necessary bits and pieces are on the shopping list, and then pop this Lunch Box Planner Pad on your kitchen bench as a quick reference point when assembling lunches.
Perfect amount of pages to get you through the school year - 40 pages for 40 weeks!