This week's meal plan has seven nights of easy family friendly dinner suggestions, with a variety of flavours and something for everyone. Find favourites like mac and cheese and a baking suggestion of brownies!
I know for a lot of families, kids have settled back into school for term three which means extra curricular activities are back on too! This weeks meal plan has some fun and easy recipes the whole family will enjoy. My Chocolate Almond Brownies are always a hit with my kids!
BENEFITS OF MEAL PLANNING
Each week I plan my meals for the following week, this is called meal or menu planning. Some think it's not worth it, but it really is a simple task that takes 5-10 minutes to plan one week of meals. The money and time that these five minutes save me throughout my week, makes it well worth the effort.
MONDAY
BBQ Sausages, Mashed Potatoes and Vegetables – An easy meal to start the week. You can cook enough for leftover lunches for the next day! As an alternative to mashed potato you can make my tried and trusted No Fail Creamy Potato Bake.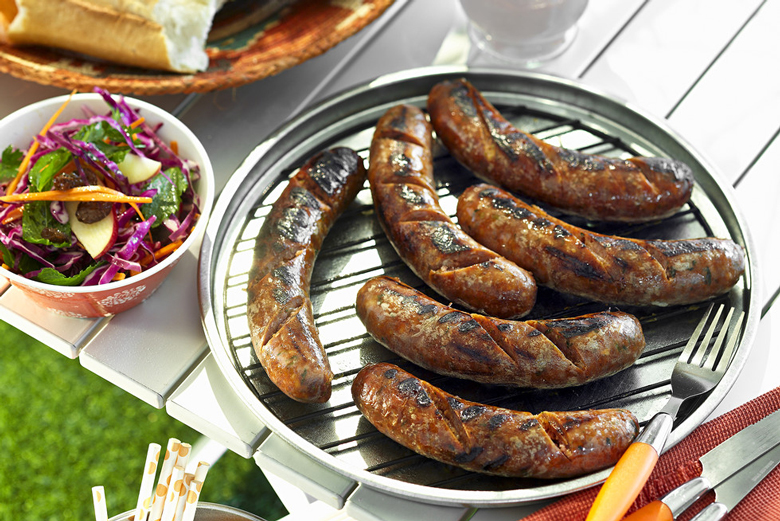 THURSDAY
Frozen Pie and Chips – Theres nothing like the good old pie and chips for dinner. Forget starting from scratch, just pop them in the oven! 
SATURDAY
I know this Saturday will be a busy day for me so the last thing I want to do is cook a huge meal! Luckily I have quite a few freezer meals stocked up so the only decision will be what to pull out! A favourite with my family is my Easy Cheesy Shepherds Pie.
inspiration to create your family weekly meal plan
Each week I share a meal plan that is packed with easy to make recipes, with variety, all to help on those busy evenings.
tried, tested + easy recipes the whole family will enjoy
Find loads of family friendly meal ideas, delicious muffins, cakes, biscuits and more that every body will enjoy.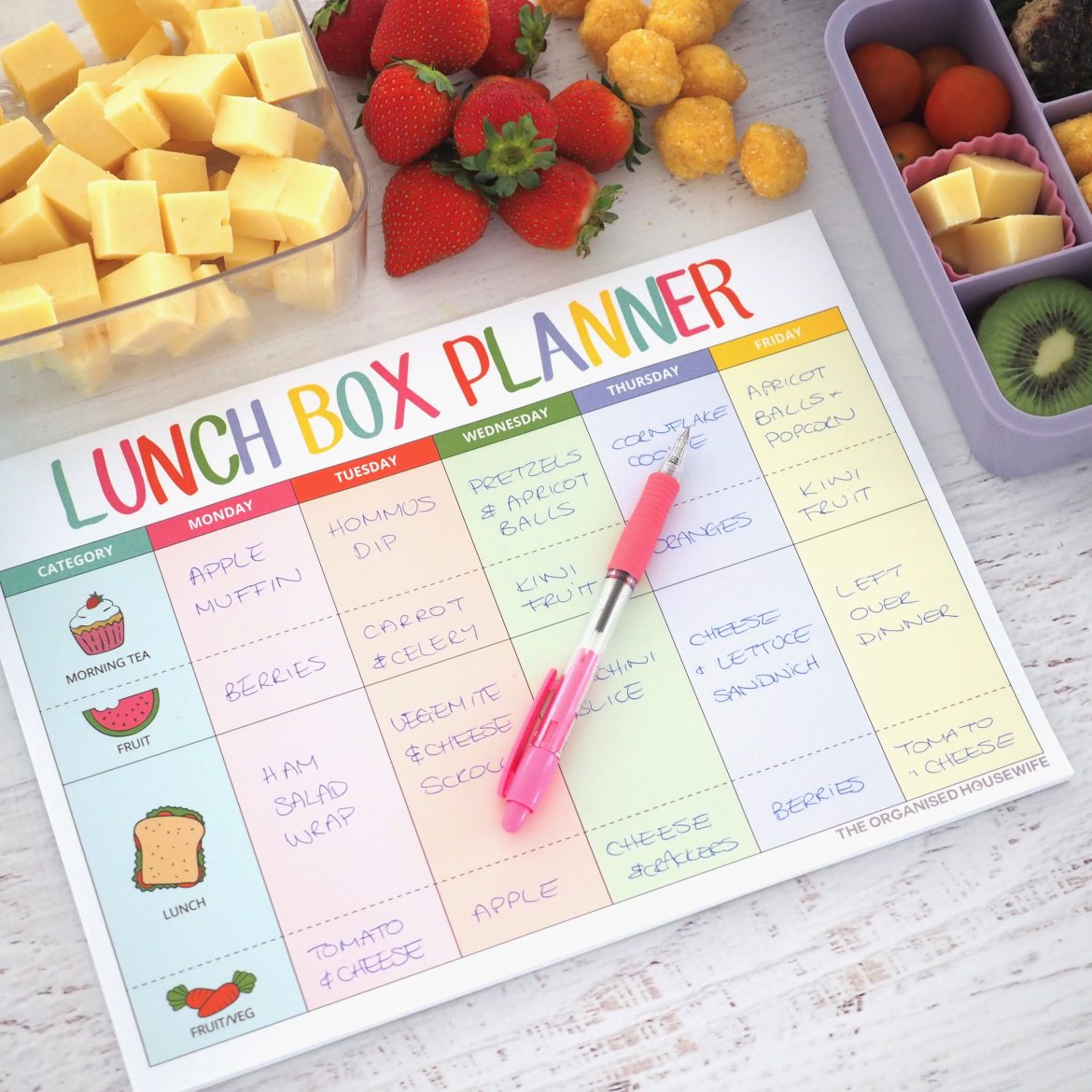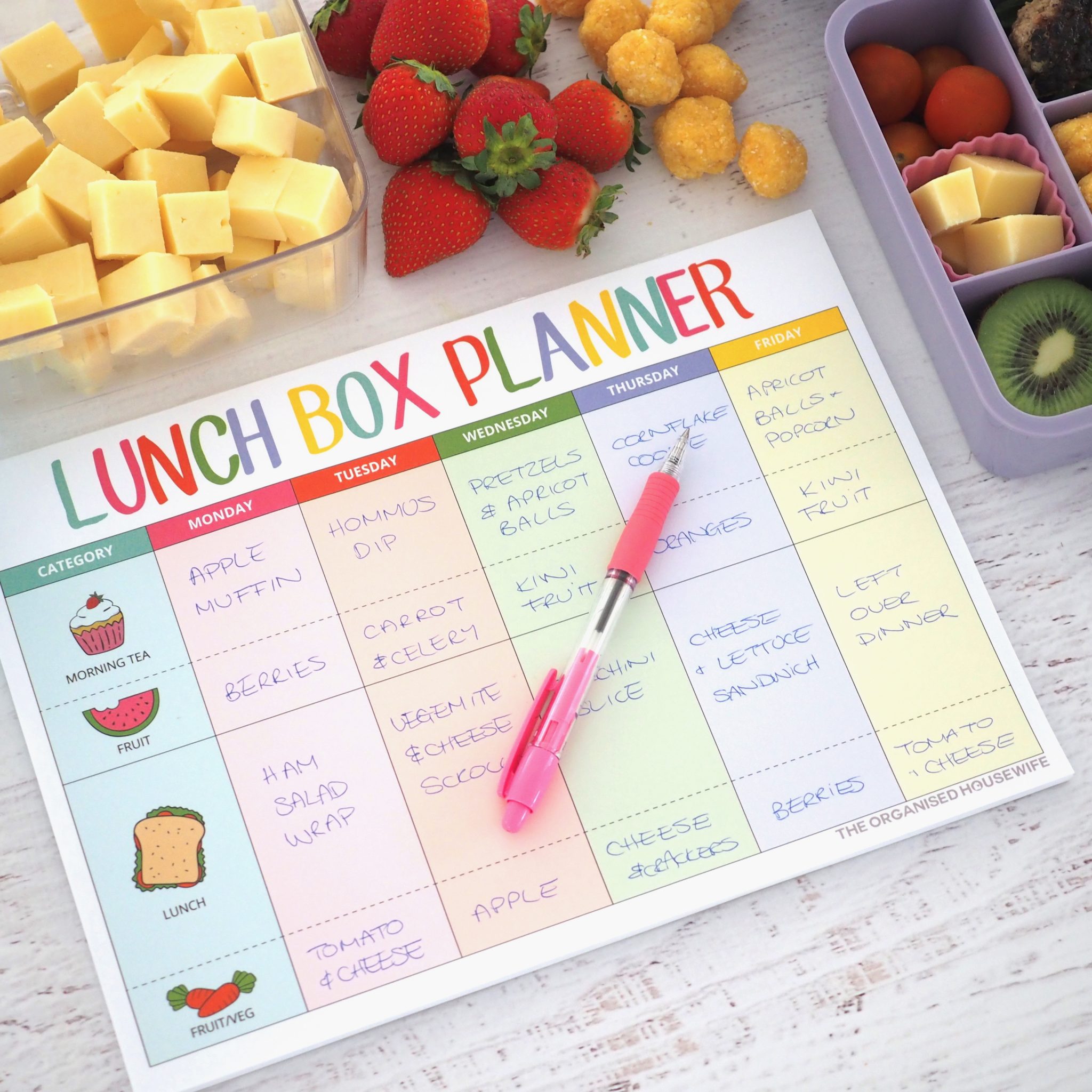 LUNCH BOX PLANNER NOTEPAD
Take the stress out of lunch packing with my easy-to-use Lunch Box Planner Pad, plan a week of lunch ideas before the weekly grocery shop, ensure all necessary bits and pieces are on the shopping list, and then pop this Lunch Box Planner Pad on your kitchen bench as a quick reference point when assembling lunches.
Perfect amount of pages to get you through the school year - 40 pages for 40 weeks!