A family friendly meal plan, with seven days of dinner ideas that are filling and hearty. Find meal ideas that will help beat the cold weather blues.
The cold weather has really set in now that we are officially in winter. This week's meal plan is full of ideas that will help fill tummies on these cold days. Find below a hearty chicken soup recipe, a stew recipe, and a slow cooker honey sesame chicken recipe that is better than takeaway! I hope you find some inspiration for your family's dinners.
BENEFITS OF MEAL PLANNING
Each week I plan my meals for the following week, this is called meal or menu planning. Some think it's not worth it, but it really is a simple task that takes 5-10 minutes to plan one week of meals. The money and time that these five minutes save me throughout my week, makes it well worth the effort.
WEDNESDAY
Beef Taco Strips – this is a great dinner option for a busy weeknight. They take about 15 minutes to cook and the kids (depending on their age) can even help assemble and wrap their own tacos.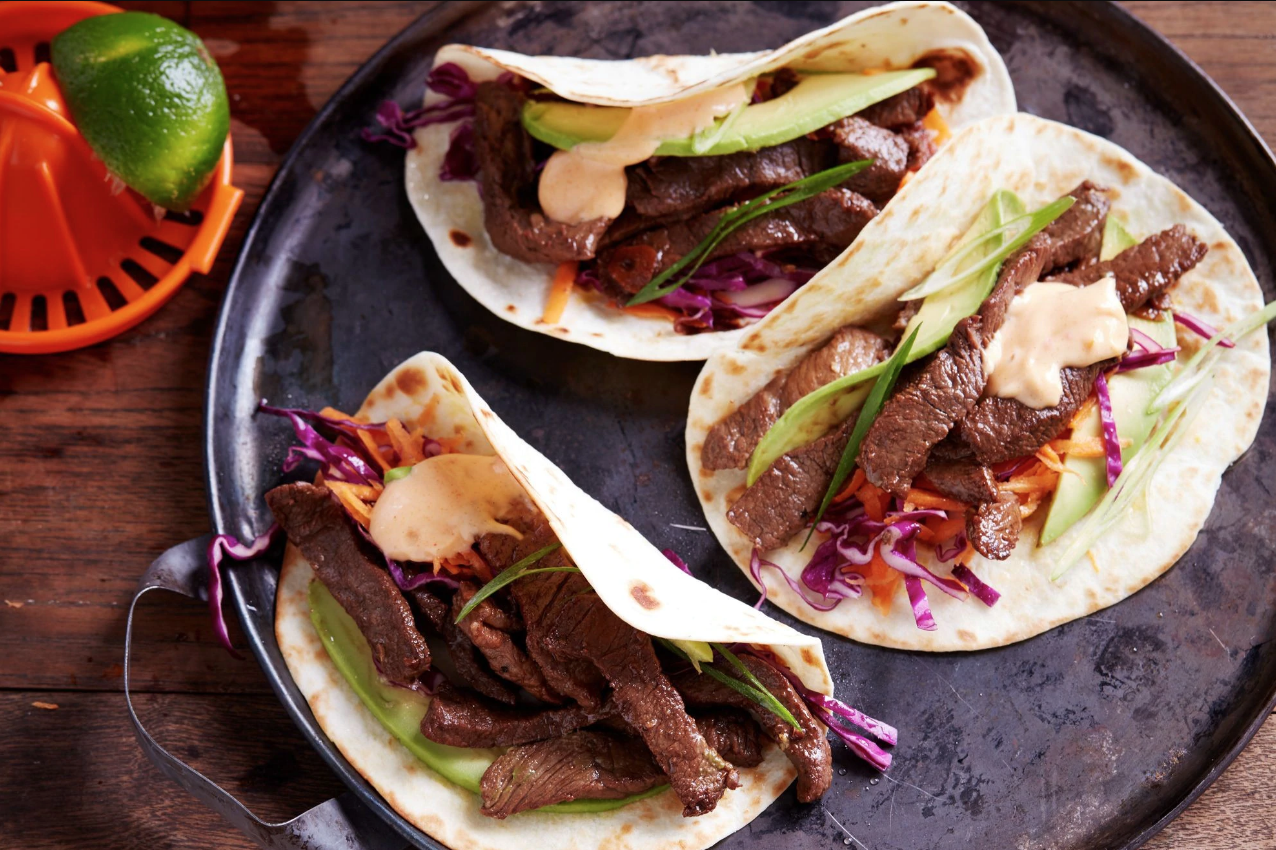 inspiration to create your family weekly meal plan
Each week I share a meal plan that is packed with easy to make recipes, with variety, all to help on those busy evenings.
tried, tested + easy recipes the whole family will enjoy
Find loads of family friendly meal ideas, delicious muffins, cakes, biscuits and more that every body will enjoy.
KAT'S Hearty Dinners Recipe Cookbook
A 128-page cookbook that is bursting with hearty, home-cooked meals that the whole family will enjoy!
50 simple, fuss-free and easy-to-follow dinner recipes range from pasta to oven bakes, and slow cookers to soups. They aren't fancy, but they are laced with love, and each one is intended to not just make a meal, but a memory too.
Weekly Magnetic Dry Erase Meal Planner
Home-cooked weekly dinners – without the hassle – are now possible with the help of this on-trend magnetic meal planner.
Forget the multiple mid-week trips to the supermarket or the Witching Hour whirlwind as you try to piece dinner together. This meal planner allows you to easily plan your nightly meals, with enough room left over to jot down a few weekly errands too.