This 7 day meal plan is packed full of delicious, warm and comforting family dinner ideas that are sure to appeal to young and old.
In this week's family meal you will find heaps of meals that are the epitome of comfort food. Just perfect for the cold and rainy weather we have been having lately. Find recipes for mac and cheese, nachos, burgers, potato and leek soup and more. Plus for this week's baking I am making a double batch of my Nan's Anzac biscuits recipe. I hope you find some inspiration for your family's meal plan.
BENEFITS OF MEAL PLANNING
Each week I plan my meals for the following week, this is called meal or menu planning. Some think it's not worth it, but it really is a simple task that takes 5-10 minutes to plan one week of meals. The money and time that these five minutes save me throughout my week, makes it well worth the effort.
THURSDAY
Recipe – Veal Schnitzel and Steamed Veggies – I bought our schnitzels ready-made from the supermarket and paired them with some simple steamed veggies. If you're feeling more adventurous though, you could try your hand at this recipe below which looks quite quick and simple. Plus it can be made with either pork, veal or chicken.
SATURDAY
Chicken Caesar Salad – Even though the weather is cooler, I still often want the freshness and crunch of a salad. A chicken Caesar salad is the perfect middle ground with the warm chicken, bacon and egg with the fresh crunchy cos lettuce. For a quick shortcut you could use a supermarket hot chook and a pre-made dressing. 
inspiration to create your family weekly meal plan
Each week I share a meal plan that is packed with easy to make recipes, with variety, all to help on those busy evenings.
tried, tested + easy recipes the whole family will enjoy
Find loads of family friendly meal ideas, delicious muffins, cakes, biscuits and more that every body will enjoy.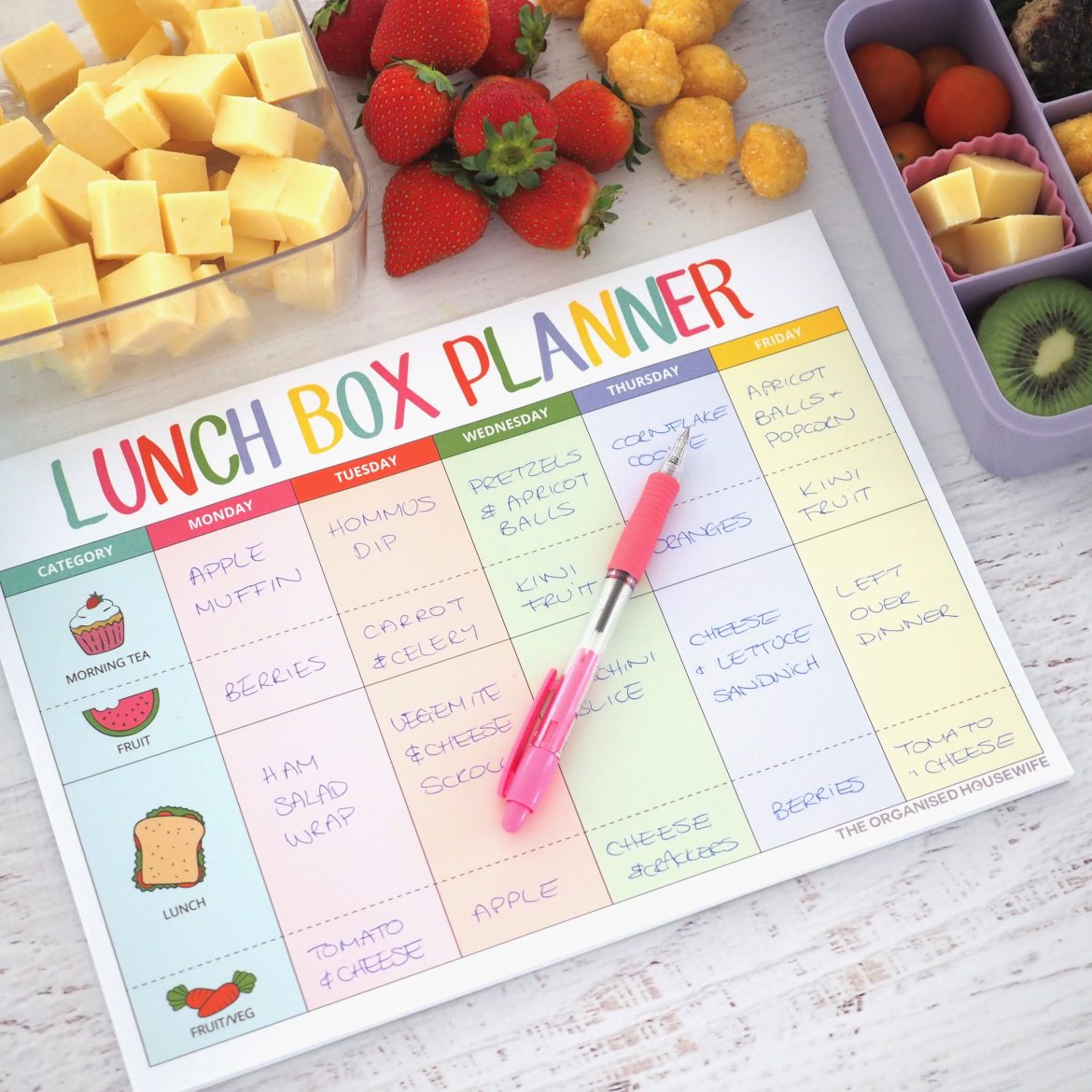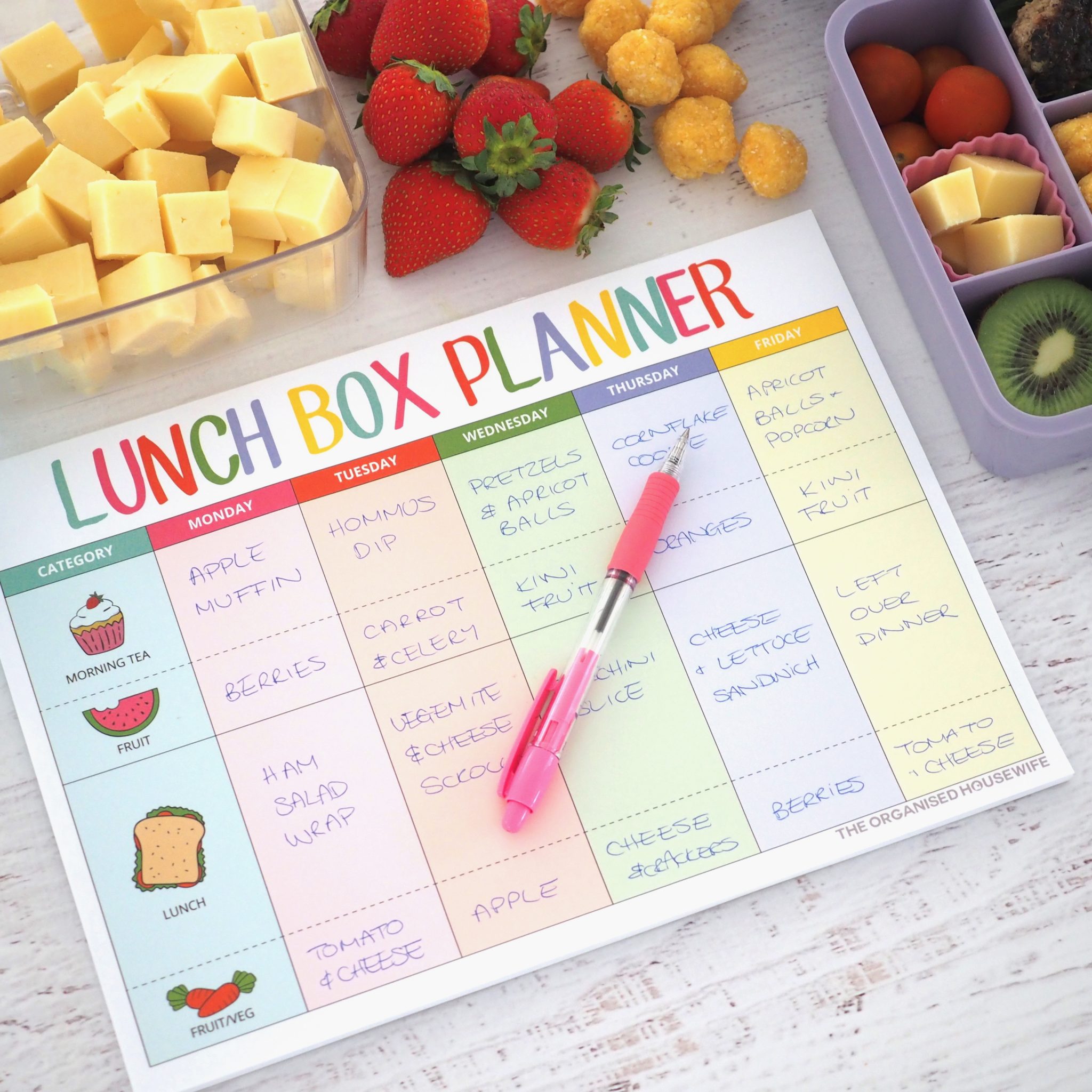 LUNCH BOX PLANNER NOTEPAD
Take the stress out of lunch packing with my easy-to-use Lunch Box Planner Pad, plan a week of lunch ideas before the weekly grocery shop, ensure all necessary bits and pieces are on the shopping list, and then pop this Lunch Box Planner Pad on your kitchen bench as a quick reference point when assembling lunches.
Perfect amount of pages to get you through the school year - 40 pages for 40 weeks!