Delicious dinner ideas for this week's family meal plan. Find some inspiration for your own meal plan with hearty and delicious family favourite meal ideas.
This week's meal plan has some delicious dishes included in the plan. There's something for everyone with this variety of dishes ranging from an easy chicken kiev dish, home-made hotdogs, roasted pumpkin soup to frittata and more. I hope you find some inspiration for your family's meal plan below!
BENEFITS OF MEAL PLANNING
Each week I plan my meals for the following week, this is called meal or menu planning. Some think it's not worth it, but it really is a simple task that takes 5-10 minutes to plan one week of meals. The money and time that these five minutes save me throughout my week, makes it well worth the effort.
THURSDAY
Warm Beef Salad – salad doesn't have to go off the menu when the weather gets cooler. Instead start serving up salad that have warm elements in it, like the recipe below with grilled steak pieces and corn. Roasted vegetable pieces tossed with your fresh salad ingredients is another great option for a warm salad.
inspiration to create your family weekly meal plan
Each week I share a meal plan that is packed with easy to make recipes, with variety, all to help on those busy evenings.
tried, tested + easy recipes the whole family will enjoy
Find loads of family friendly meal ideas, delicious muffins, cakes, biscuits and more that every body will enjoy.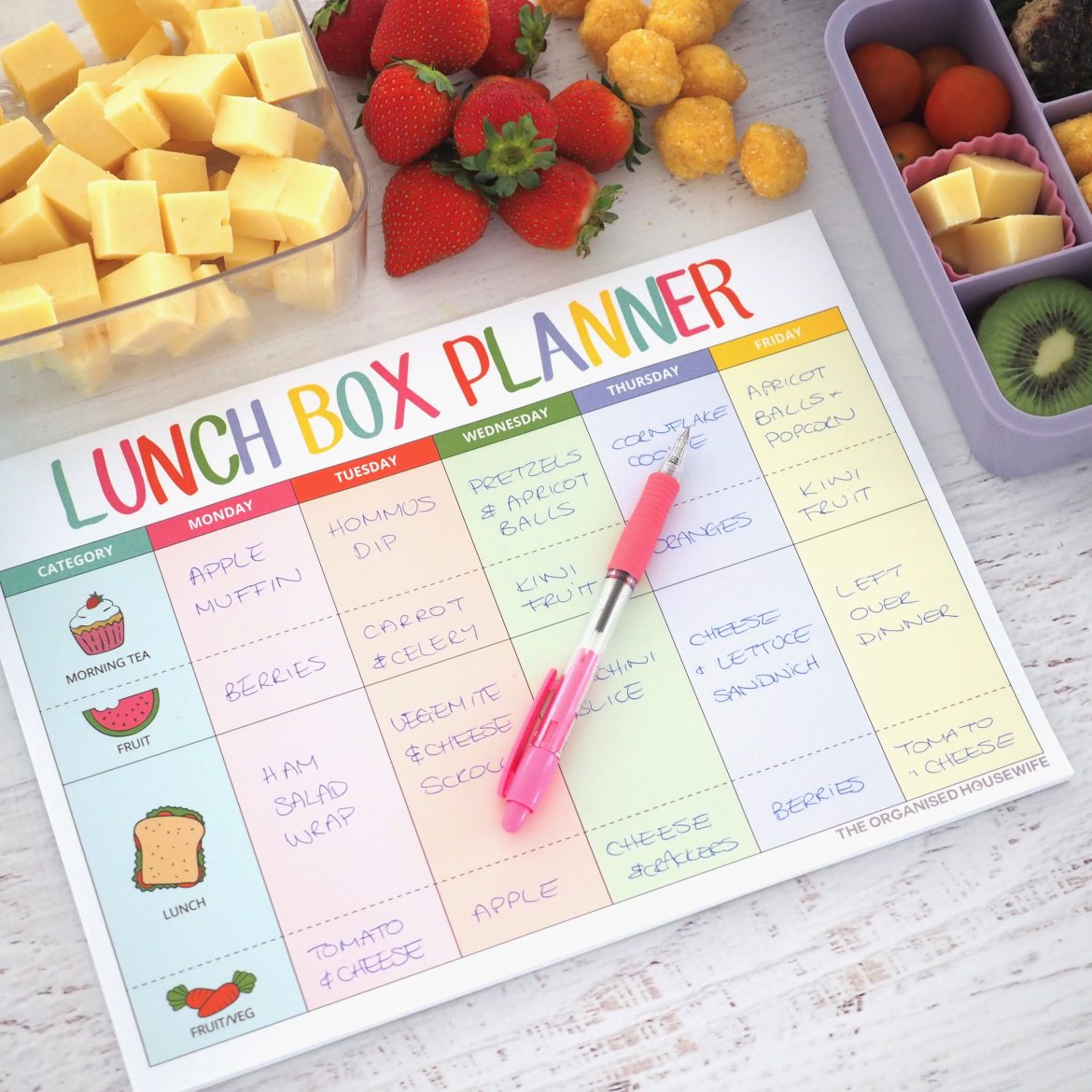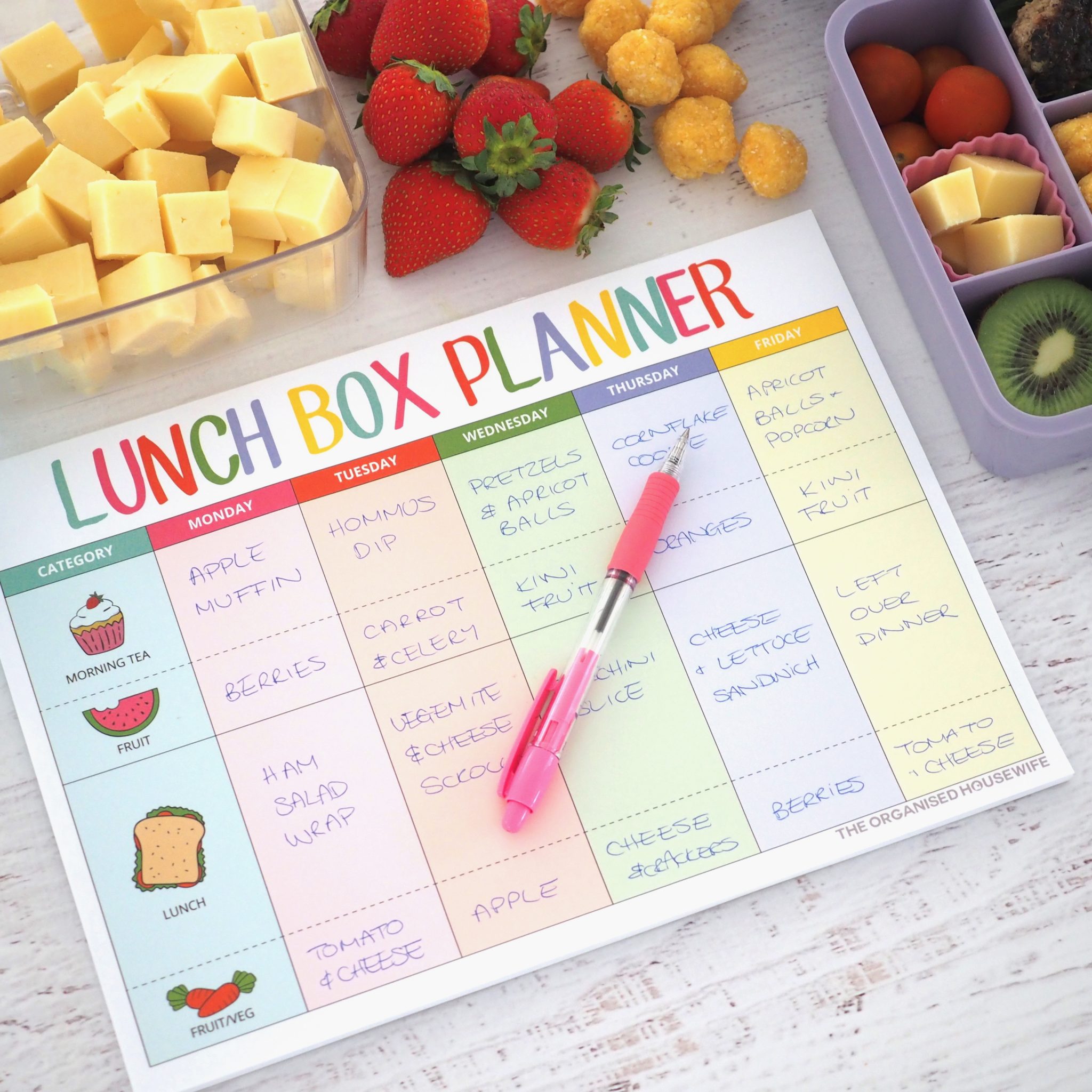 LUNCH BOX PLANNER NOTEPAD
Take the stress out of lunch packing with my easy-to-use Lunch Box Planner Pad, plan a week of lunch ideas before the weekly grocery shop, ensure all necessary bits and pieces are on the shopping list, and then pop this Lunch Box Planner Pad on your kitchen bench as a quick reference point when assembling lunches.
Perfect amount of pages to get you through the school year - 40 pages for 40 weeks!