A 7 day family meal plan that's bursting with tasty, warm, hearty meals that the whole family will love! Find some budget friendly dinner ideas that are perfect for the cooler weather.
This week's meal plan has a little bit of everything – there's steak, chicken, bacon risotto, noodles and sausages! As the weather gets noticeably cooler at night, I start making hearty and warm dinners. All meals are easy to throw together, will save you money at the checkout (this is my number one reason for meal planning!), and will be enjoyed by young and old in the family.
Find more of my meal planning tips here:
Meal Planning Printables
Grocery Shopping List Pad
Weekly Planner Pad

ARE YOU ON INSTAGRAM? – If you make any of these recipes, please share a photo, tag @theorgansiedhousewife and add hashtag it #TOHDinners  – I'd love to see what you're cooking!
MONDAY
Cheesy Chicken Broccoli Bake– A delicious one pan cheesy rice bake stuffed with chicken, broccoli, and cheddar. A hearty, warm and satisfying dinner that is bound to be a hit.
  Find this Cheesy Chicken Broccoli Bake recipe here.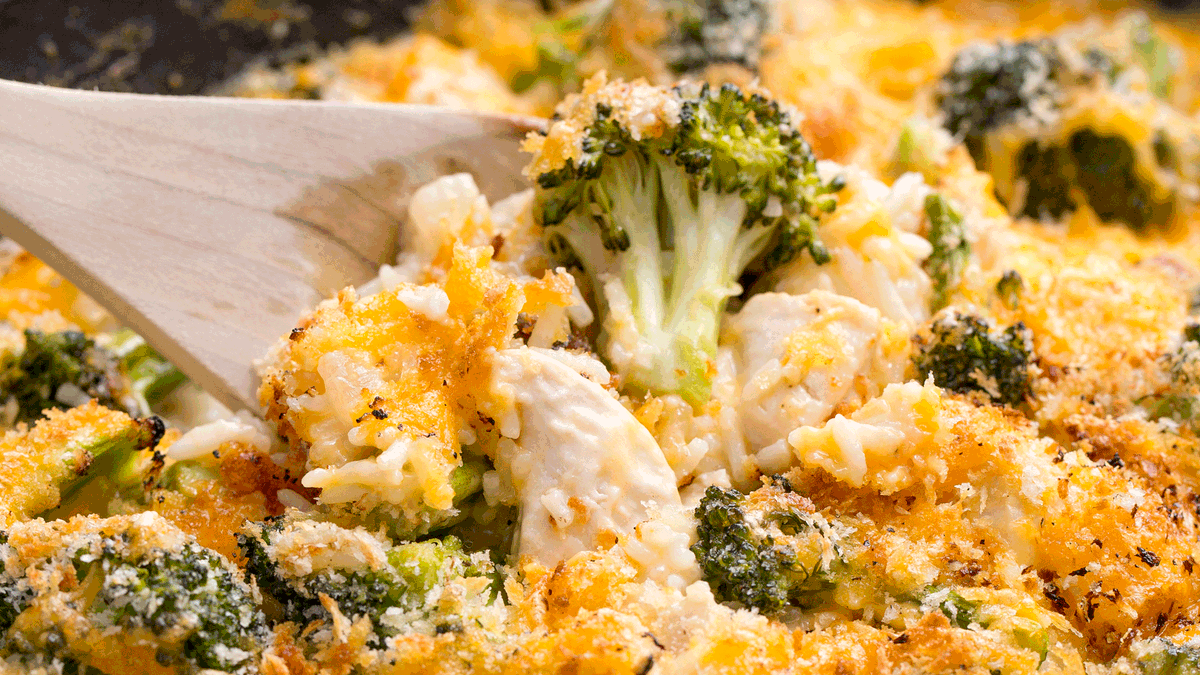 TUESDAY
Bacon and Corn Risotto – risotto is a simple, delicious and very versatile meal. I like to add bacon and a few veggies to mine to turn it from an entree to a hearty main. Combine this with some crunchy garlic bread and a sprinkle of parmesan cheese and you have a real crowd pleaser!
  Find my Bacon, Leek and Corn Risotto recipe here.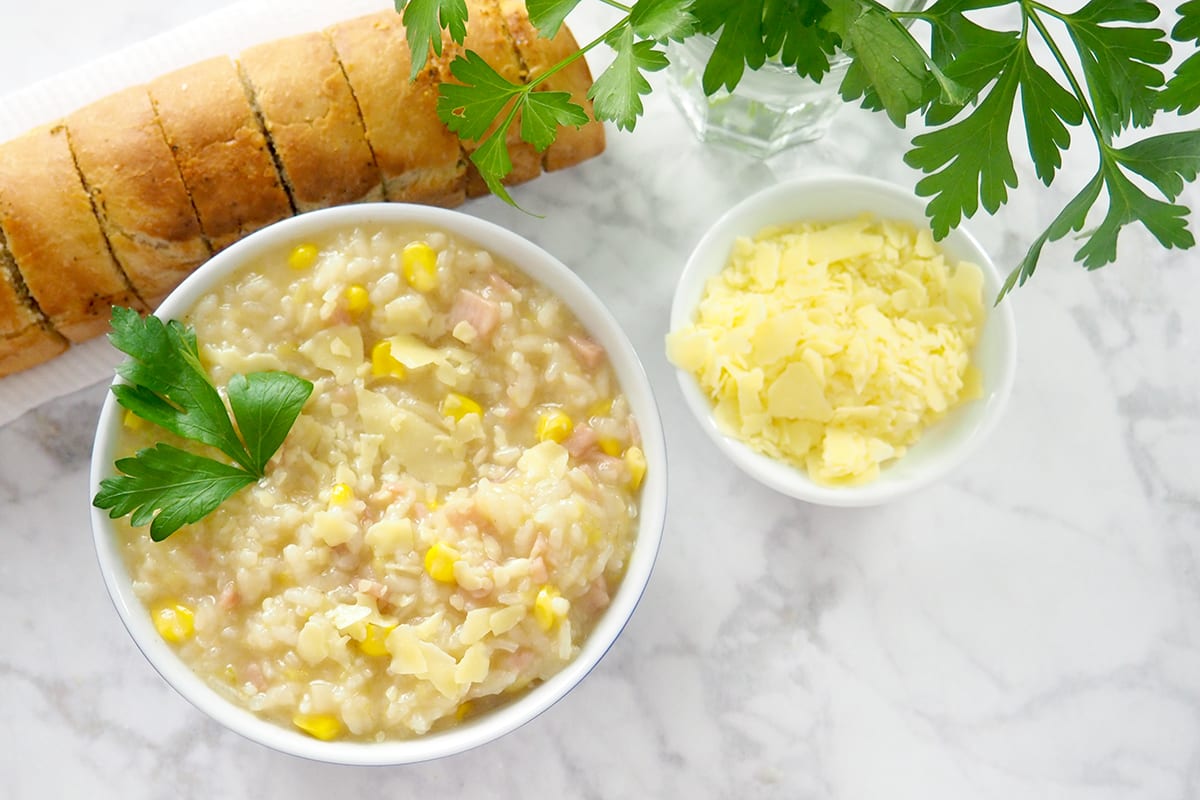 WEDNESDAY
Chicken Kiev with Fries & Veggies – my biggest food saving tip is to shop the sales! I picked up some readymade chicken kiev from the supermarket that were on special, and served these up with french fries and veggies. If you have a little more time to kill, you could have a go at making chicken kiev from scratch.
  Find this Chicken Kiev recipe here.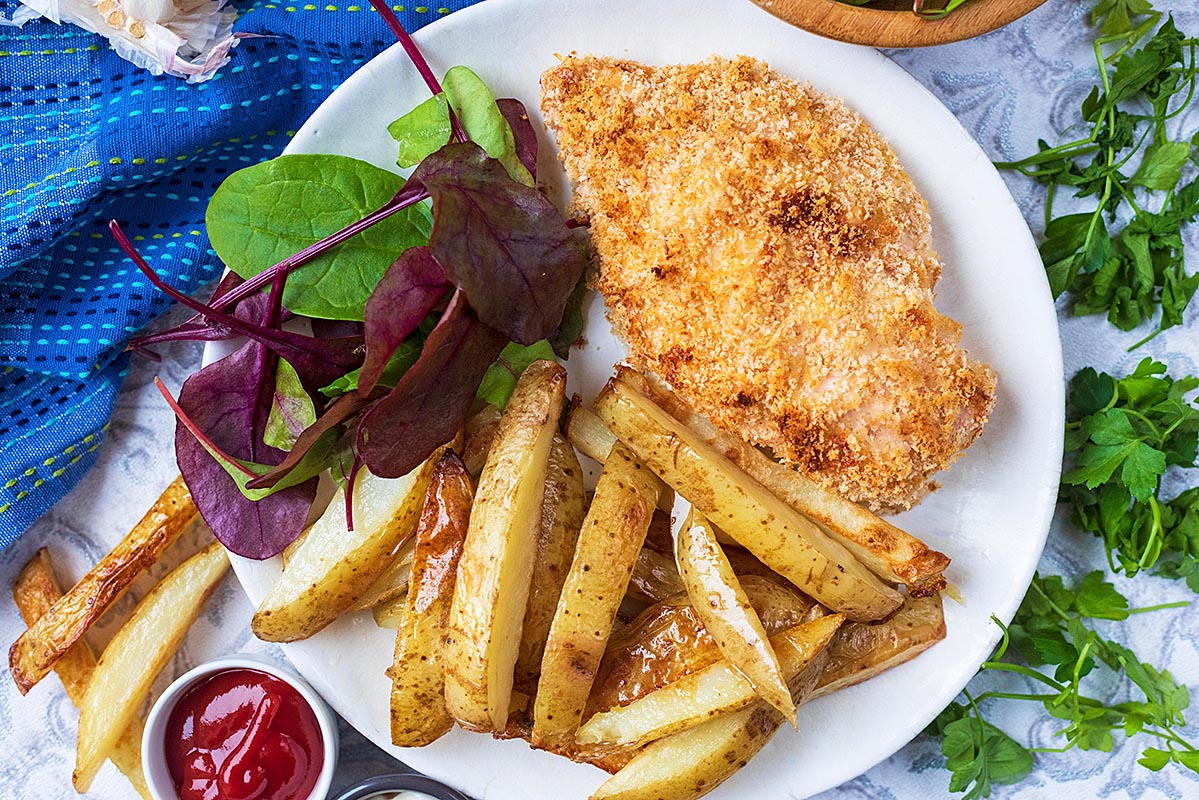 THURSDAY
Beef Chow Mein – this is a really easy recipe that can go from prep to plate in under half an hour! It's a great meal for getting more veggies into the family too.
  Find my Beef Chow Mein recipe here.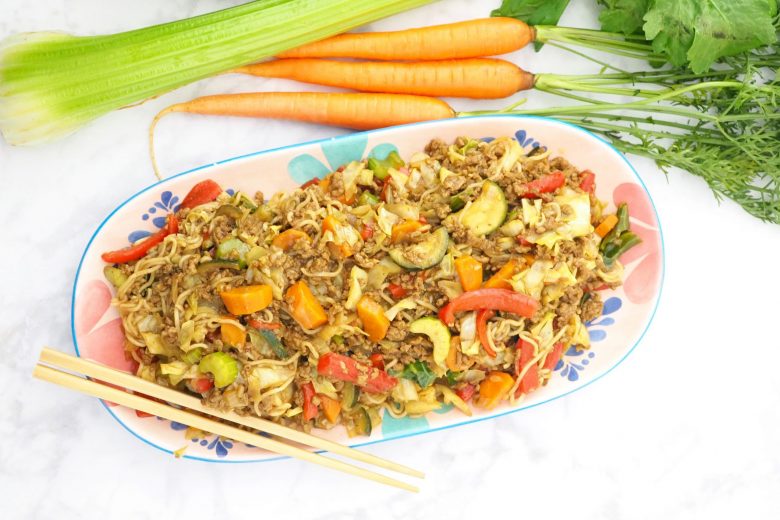 FRIDAY
Sausages and Veggies – I'm a big fan of keeping it simple, and you don't get much more simple than meat and three veg. My family loves to have sausages, mash potato and a side of beans and carrots. Easy peasy.
  Find this Bangers and Sweet Potato Mash with Onion Gravy recipe here.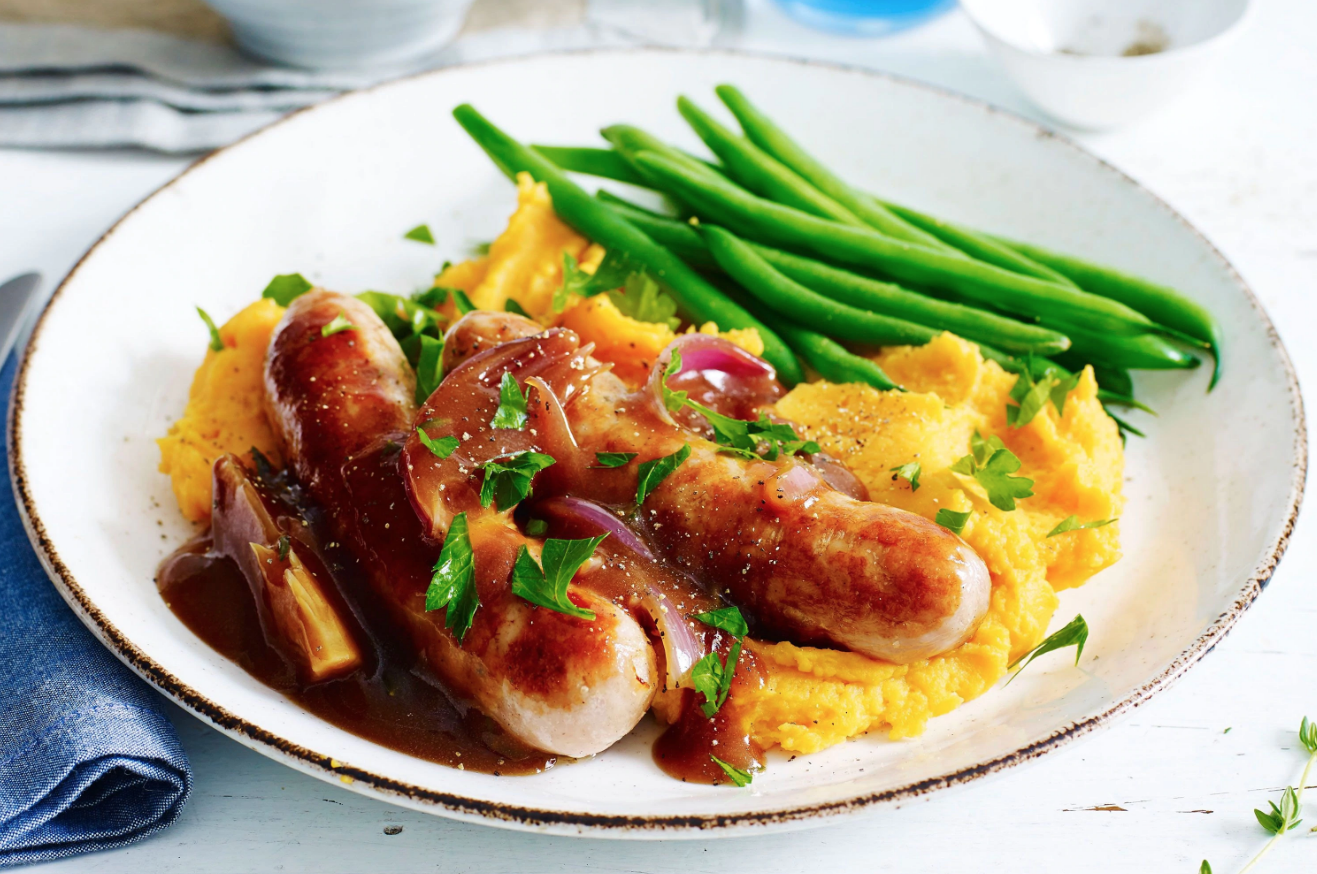 SATURDAY

Avo Smash – I am a huge fan of simple dinner ideas like this! Add a little smoked salmon and feta to avocado smash on toast and you have yourself a super tasty (and quick!) dinner option. You could even add a poached egg!
  Find this Salmon and Smashed Avocado Bruschetta recipe here.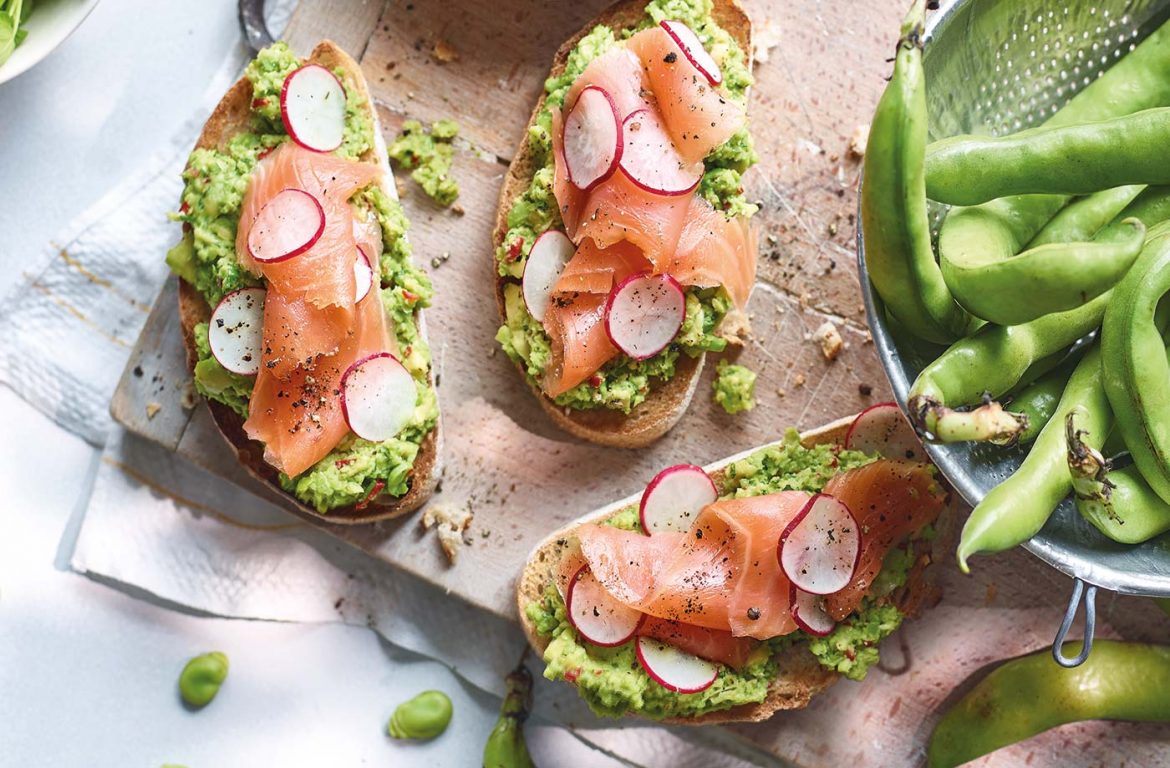 SUNDAY
Marinated Sizzle Steak with Veggies – aside from being more economical, marinated sizzle steaks are delicious! I served mine up with some steamed veggies for a wholesome dinner that the whole family loved.
  Find this Sheet Pan Steak and Veggies recipe here.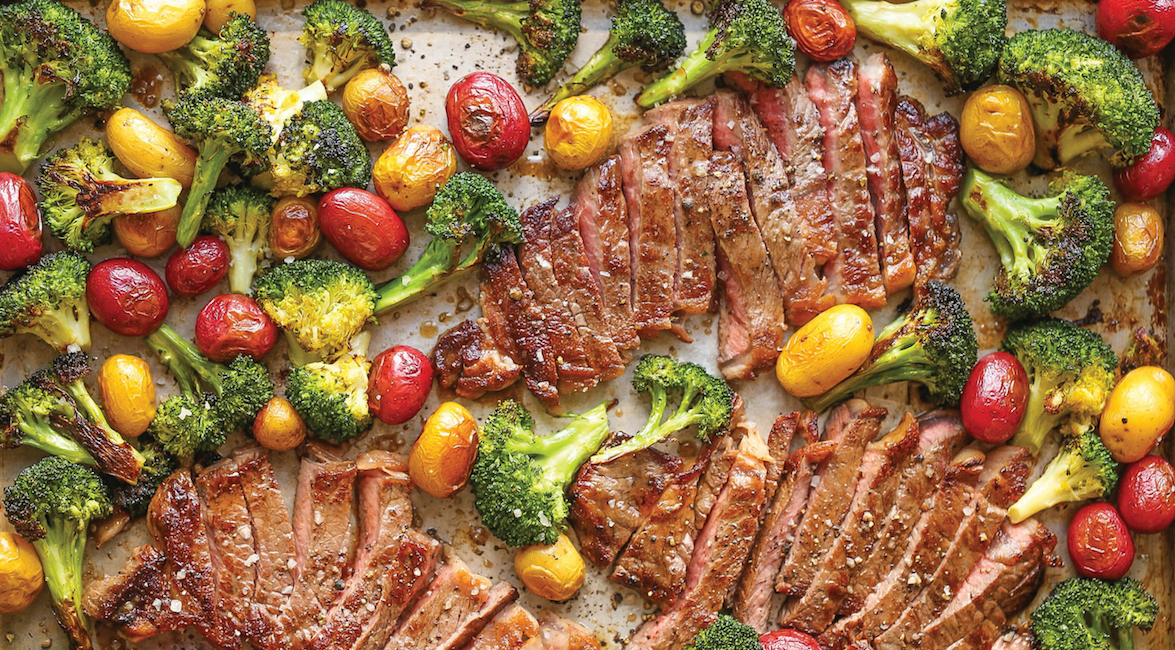 BAKING
Cheesy Bacon and Vegetable Muffins – I always like to have some of these in the freezer because they make for a fabulous school lunch snack, an afternoon treat, or even an easy dinner served with a simple salad.
  Find my Cheesy Bacon and Vegetable Muffins recipe here.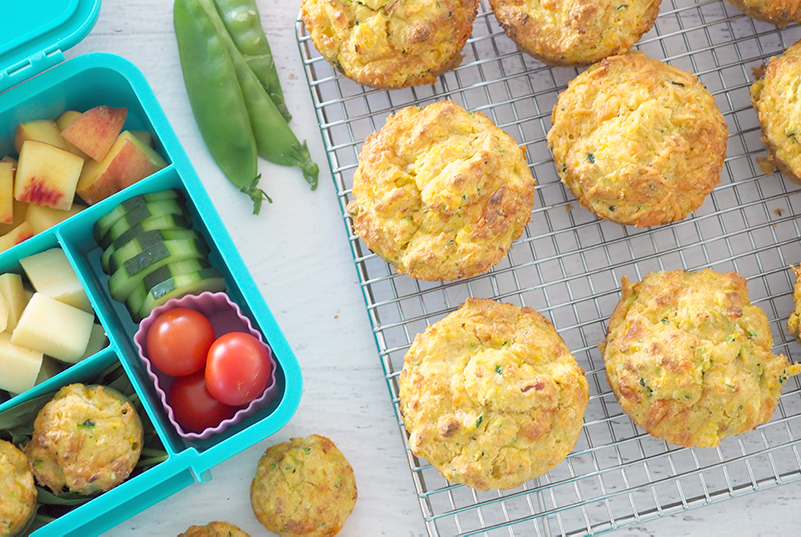 What is on your meal plan this week?
Please share your family's weekly meal plan in the comments below. I'll pick one to share every few weeks instead of mine as it's great to get variety and share what other families eat too!
---
Pin this image below to Pinterest!