This week's family meal plan is courtesy of one of our lovely community members, and has a hearty mix of wholesome and meaty dishes that is sure to help inspire some dinner ideas for the coming week.
This week's meal plan has been contributed by our lovely community member Amanda. Every family is different – which means every meal plan is different. I love hearing about what other people are having for dinner. I also love finding new recipes inspired by the reader-influenced meal plans I share. The Lamb Kofta Salad recipe below looks absolutely delicious, and I think I will add it to one of my own meal plans in the coming weeks. I hope you find some dinner inspiration as well from the meals below.
Find more of my meal planning tips here:
Grocery Shopping List Pad
Weekly Planner Pad

ARE YOU ON INSTAGRAM? – If you make any of these recipes, please share a photo, tag @theorgansiedhousewife and add hashtag it #TOHDinners  – I'd love to see what you're cooking!
MONDAY
Chicken Teriyaki Stir fry with Rice – I love stir fry for dinner as they are such a quick meal to cook. This recipe has instructions for making a Teriyaki sauce from scratch or you could grab a pre-made sauce to make it even easier!
  Find this Chicken Teriyaki Stir fry recipe here.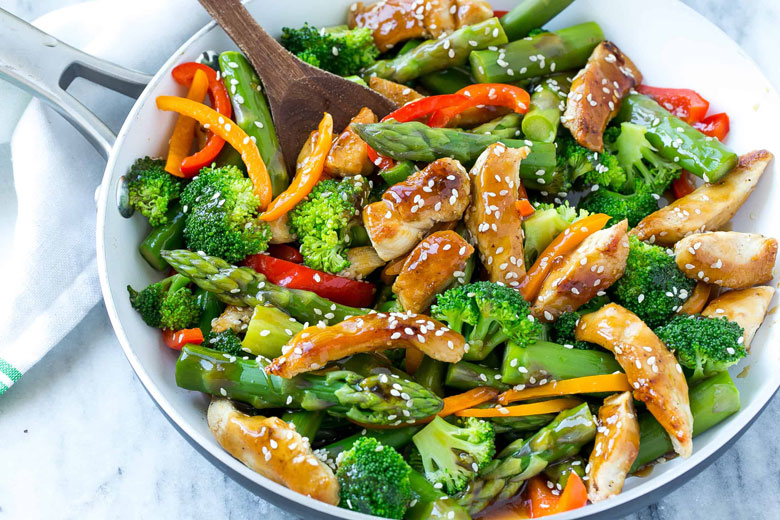 TUESDAY
Savoury Mince on Toast – this is an easy dinner to make and packed full of veggies. Serving it on toast make it such a quick and convenient meal option.
  Find my Savoury Mince recipe here.
WEDNESDAY
Fish, Chips & Salad – Amanda is cooking up some fish, homemade chips & salad. Home-made chips really taste the best I think, especially in the air-fryer. My baked fish recipe below is an easy method to cook up some fish for dinner.
  Find my Healthy Baked Fish Parcels recipe here.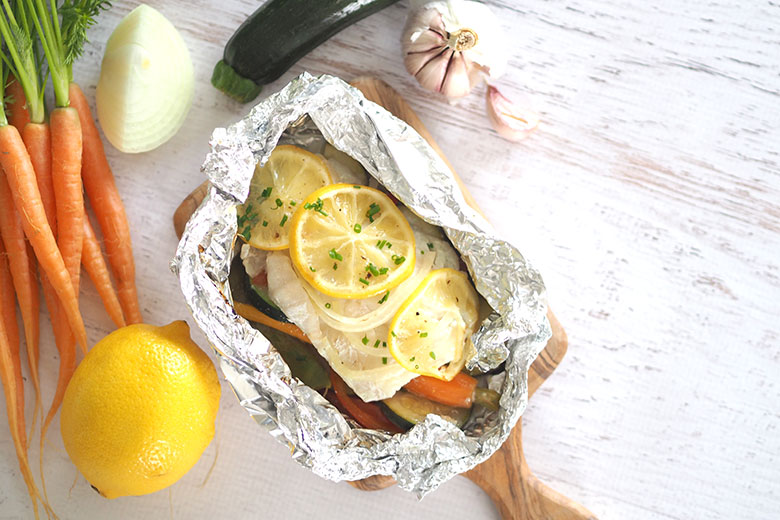 THURSDAY
Lamb Kofta Sticks, Spuds & Steamed veggies – Amanda's dinner idea for tonight sounds delicious! I found this Lamb Kofta Salad recipe that I'm keen to try as it looks fantastic.
  Find this Lamb Kofta Salad recipe here.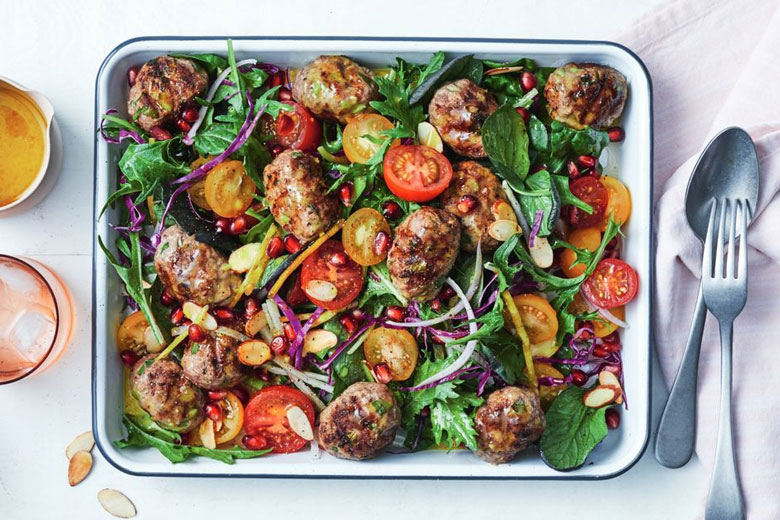 FRIDAY
Beef Fajitas – Who doesn't love a good Mexican dish? This recipe with skirt steak and chimichurri sounds amazing!
  Find this Steak Fajitas recipe here.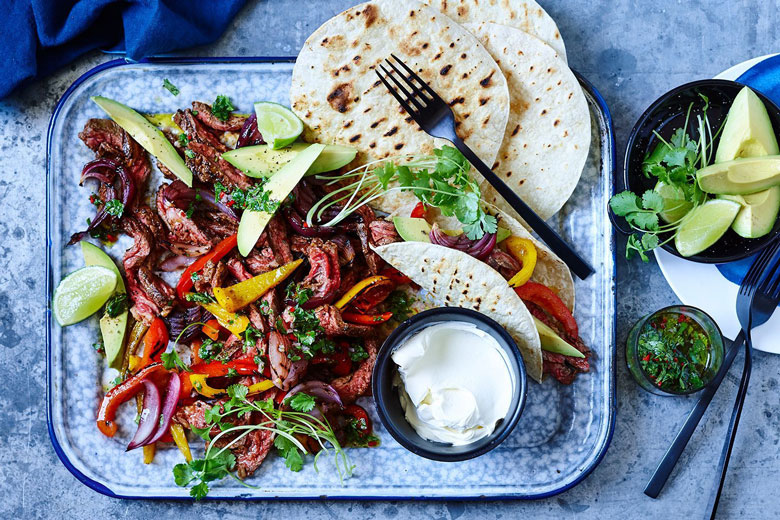 SATURDAY

BBQ – Amanda's family is cooking up a BBQ with sausages, steaks, potato bake & avocado & rocket salad. If you're wanting to make a potato bake, my recipe is always a winner.
  Find my No Fail Creamy Potato Bake Recipe Here.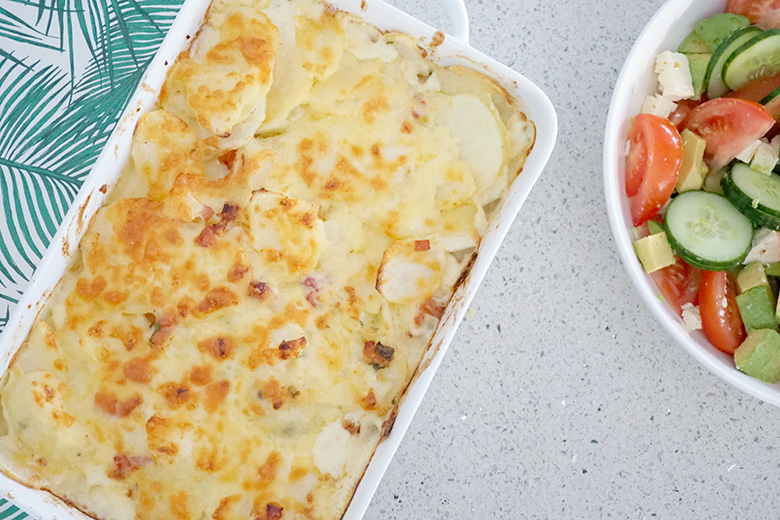 SUNDAY
Roast Chicken and Veggies – There's nothing quite like a roast meal on Sundays. This Jamie Oliver recipe for a larger sized Roast Chicken and Chips sounds absolutely delicious!
  Find this Jamie Oliver Roast Chicken recipe here.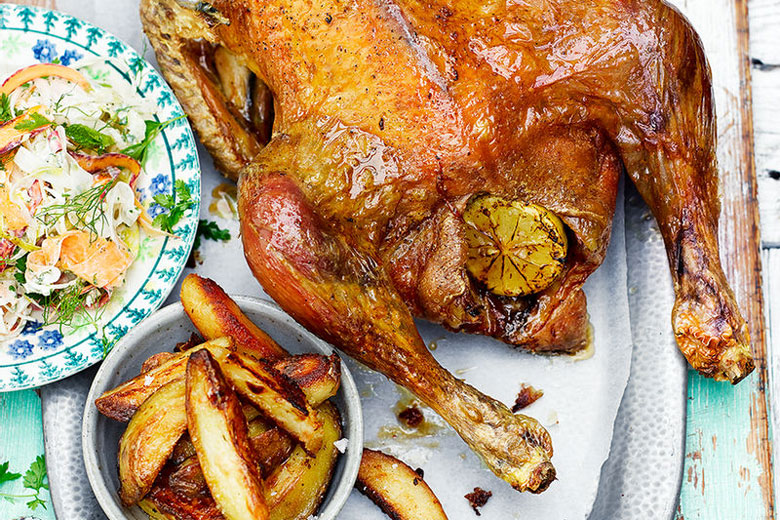 BAKING
Zucchini Chocolate Brownies – Amanda didn't share if she was doing any baking this week, but this delicious yet fairly healthy brownie recipe is on my to-bake list for the week.
  Find my Zucchini Chocolate Brownie recipe here.
What is on your meal plan this week?
Please share your family's weekly meal plan in the comments below. I'll pick one to share every few weeks instead of mine as it's great to get variety and share what other families eat too!
---
Pin this image below to Pinterest!