A weekly meal plan fit for a family, with a yummy pasta dish, an easy beef stir fry, a delicious lemon chicken dish, a mouthwatering cinnamon scroll recipe and so much more!
There has been a slight chill in the air this week, and that has me turning to some hearty and delicious dinner ideas like carbonara pasta, lemon chicken and my zucchini slice recipe. I also have been craving my super easy and oh so delicious cinnamon scrolls. I have tried to include a variety of protein options for my meals this week, with a salmon main, beef and some chicken options. Read on below for some dinner inspiration for your family's meal plan for the week.
Find more of my meal planning tips here:
Grocery Shopping List Pad
Weekly Planner Pad

ARE YOU ON INSTAGRAM? – If you make any of these recipes, please share a photo, tag @theorgansiedhousewife and add hashtag it #TOHDinners  – I'd love to see what you're cooking!
MONDAY
Salmon Quinoa Fritters – salmon is one of my favourite types of fish, plus it is a good source of Omega-3 and protein. Combined with all the nutrients in quinoa, these are almost super fritters! Serve with a fresh salad or steamed vegetables.
  Find my Salmon Quinoa Fritters recipe here.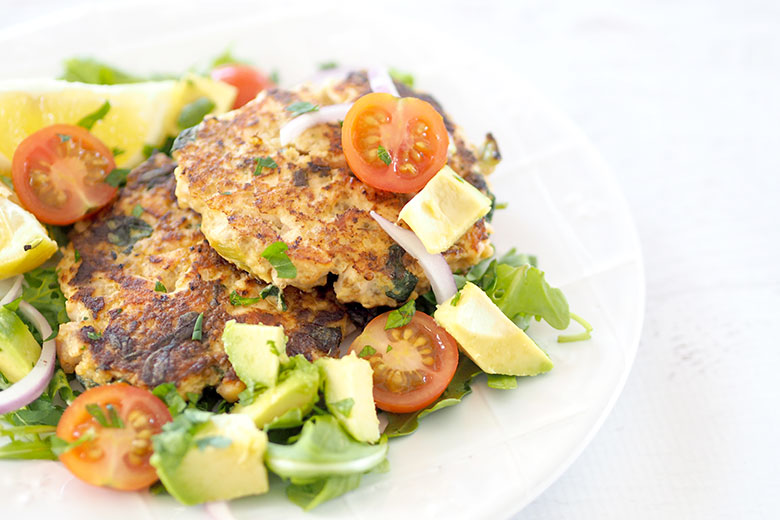 TUESDAY
Italian Lemon Chicken – this is a fresh and zingy meal that is quite quick to prepare and cook. I just love the tang of the lemon, works so well in combination with the other strong flavours of the olives and fetta.
  Find this Italian Lemon Chicken recipe here.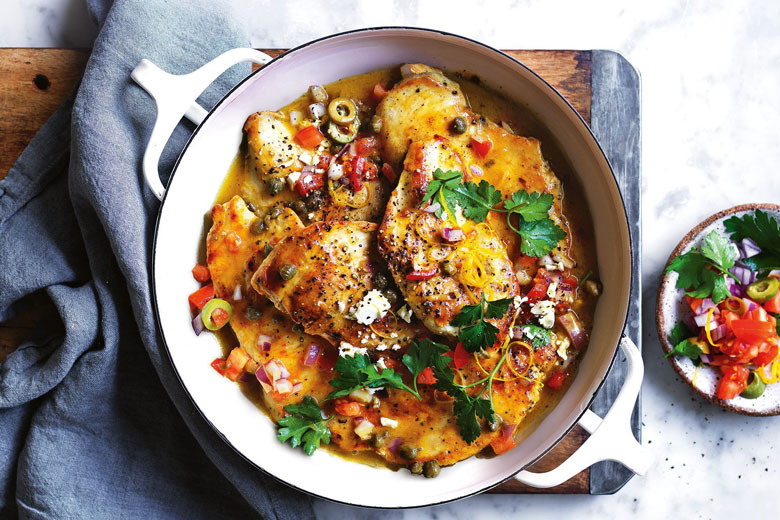 WEDNESDAY
Sesame Beef and Vegetable Stirfry – this dinner is one you can easily tweak to include what vegetables you prefer in a stirfry. I like to load mine up with as many veggies as I can, I tend to throw in anything in my fridge that will work.
  Find my Sesame Beef and Vegetable Stirfry recipe here.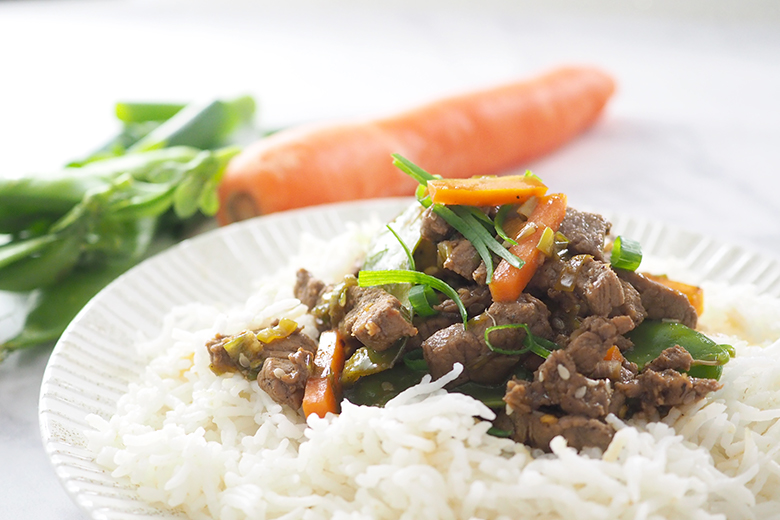 THURSDAY
Fettuccine Carbonara – Whilst traditional carbonara recipes use eggs and don't call for cream, this recipe below is great short-cut for those nights you just want to prepare dinner quickly. The addition of cream makes this meal so hearty and delicious, even if it is a bit more naughty!
  Find this Cheat's Fettuccine Carbonara recipe here.
FRIDAY
DINNER OUT – We're going out to grab a meal as a family together on Friday, so no cooking required!
SATURDAY

Miso Chicken and Noodle Salad – this is a Matt Moran recipe and it tastes as amazing as it looks. This is a great meal to make if you're having people over as it is bound to impress.
  Find this Miso Chicken and Noodle Salad recipe here.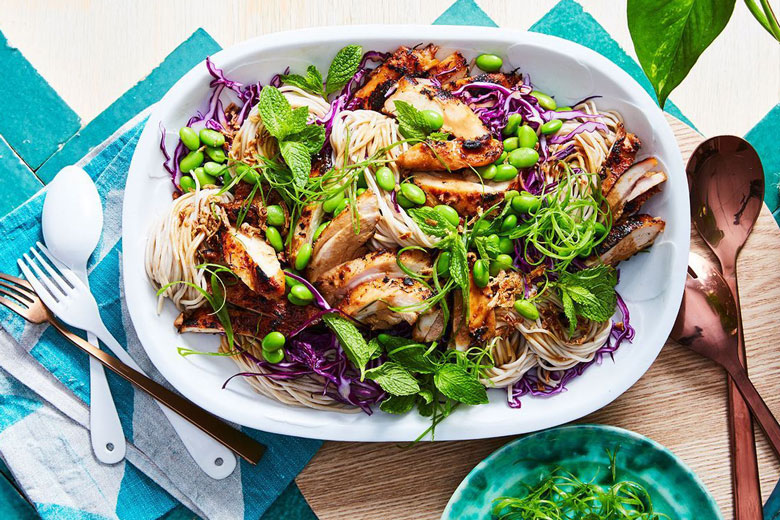 SUNDAY
Zucchini and Vegetable Slice– a family favourite dish that is always enjoyed by everyone. When I make it, I often make two batches, one for dinner that night with a salad, and a second one to slice up and pop in the freezer. The slice is a great school and work lunch option.
  Find my Zucchini and Vegetable Slice recipe here.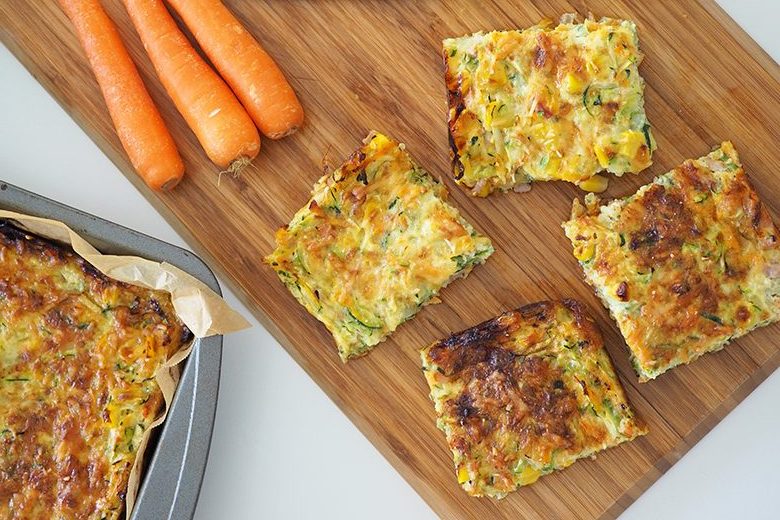 BAKING
Cinnamon Scrolls  – I always crave my cinnamon scrolls when the weather is a little bit cold or rainy. They are the perfect treat to have with a cup of coffee and to pop into lunch boxes. Because the dough recipe doesn't use yeast, they are so easy to make.
  Find my Cinnamon Scrolls recipe here.
What is on your meal plan this week?
Please share your family's weekly meal plan in the comments below. I'll pick one to share every few weeks instead of mine as it's great to get variety and share what other families eat too!
---
Pin this image below to Pinterest!