A family friendly meal plan that will be kid approved! This week's meal plan has heaps family favourite dinner ideas, like tacos, chicken schnitzels, fried rice and a pasta bake. Plus make some healthy and yummy bliss balls for lunchbox treats.
When I sit down to write out our meal plan for the week, if the weather is slightly gloomy I like to include some family favourite meals that are comforting and hearty. After a week of rainy weather here on the Gold Coast, this week's meal plan is loaded with suggestions of warm and satisfying meal ideas that everyone in the family is sure to love. I hope you find some inspiration for your family's meal plan below!
Find more of my meal planning tips here:
Grocery Shopping List Pad
Weekly Planner Pad

ARE YOU ON INSTAGRAM? – If you make any of these recipes, please share a photo, tag @theorgansiedhousewife and add hashtag it #TOHDinners  – I'd love to see what you're cooking!
MONDAY
Chicken Gnocchi Soup – This is a creamy and hearty soup that is pure comfort in a bowl. Plus it is packed full of nutrients.
  Find my Chicken Gnocchi Soup recipe here.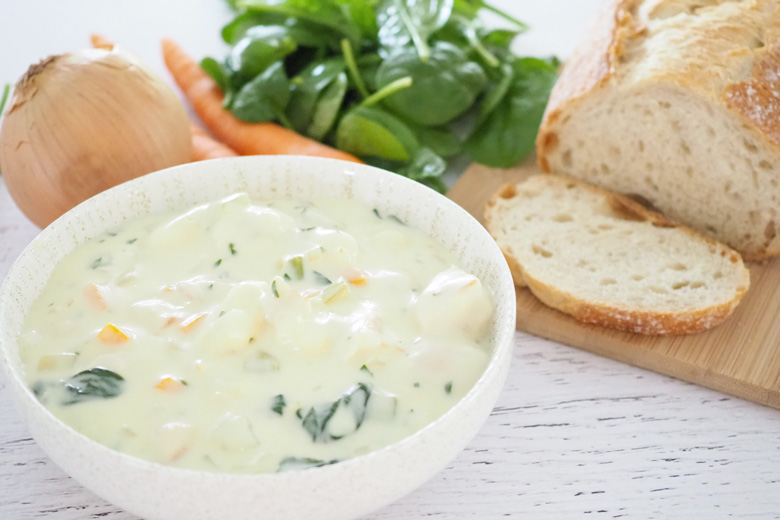 TUESDAY
Chicken Schnitzel – everyone loves a good chicken schnitzel and it is so satisfying on nights when I have the time to make them from scratch. The flavour is just so much nicer. The recipe below has a clever tip to season the chicken before coating in flour.
  Find this Chicken Schnitzel recipe here.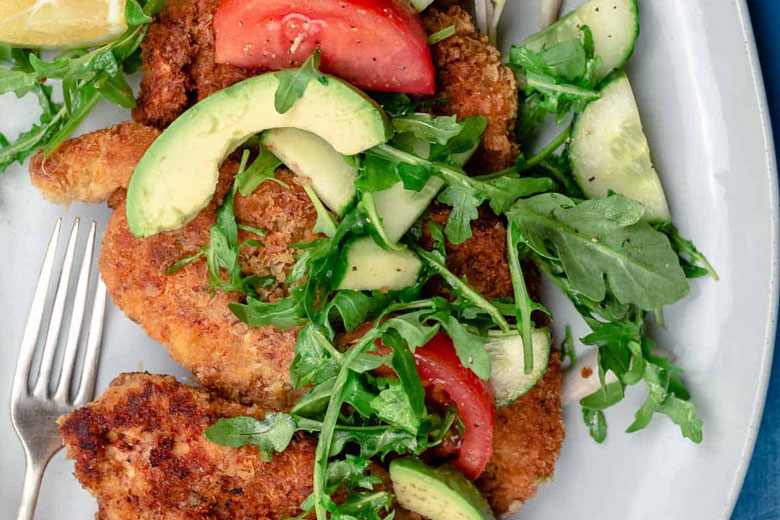 WEDNESDAY
Asian Beef Rice Bowls – this is a fairly quick and easy dinner to make, and it is full of flavour. The strong flavours of the cooked mince work perfectly with some rice and steamed veggies, all served together in a bowl.
  Find this Asian Beef Bowls recipe here.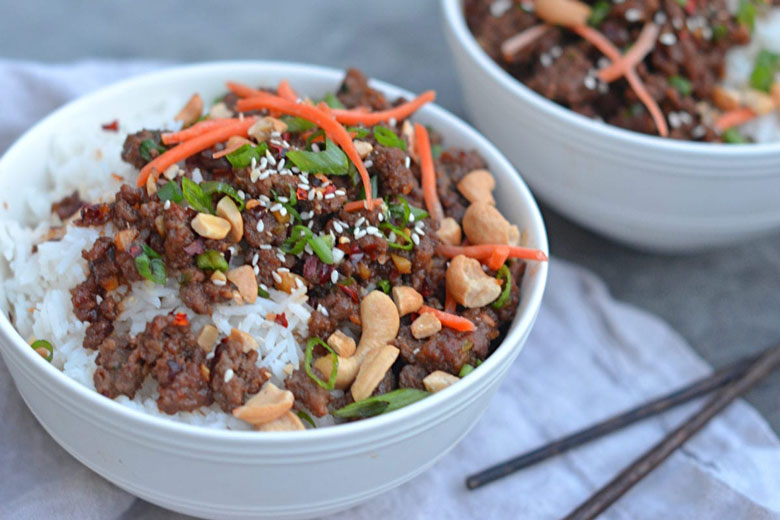 THURSDAY
Honey Soy Chicken – the house always smells wonderful after this slow cooked recipe has been simmering away.  Served with rice and some steamed greens this meal is delicious and satisfying.
  Find my Honey Soy Slow Cooked Chicken recipe here.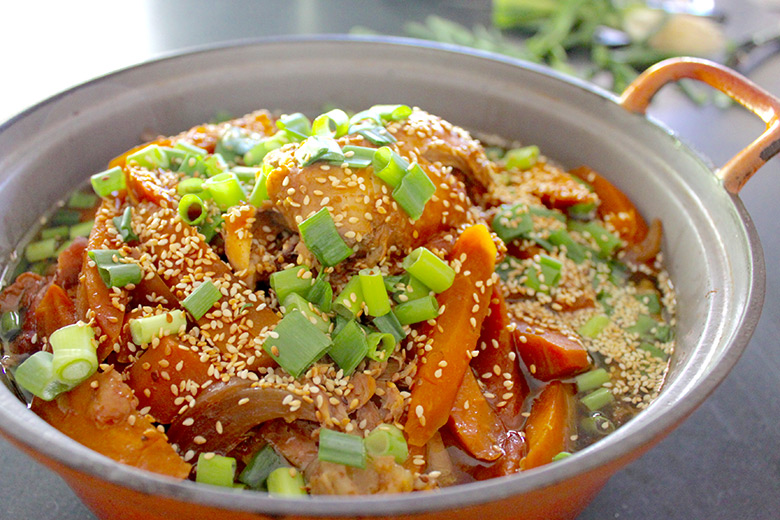 FRIDAY
Tacos– it's not Taco Tuesday but Taco Friday instead. This meal is always a hit with kids, especially if they get to assemble the tacos themselves. Set out lots of fresh ingredients for your kiddos to add to their tacos to up the health factor.
  Find this taco recipe here.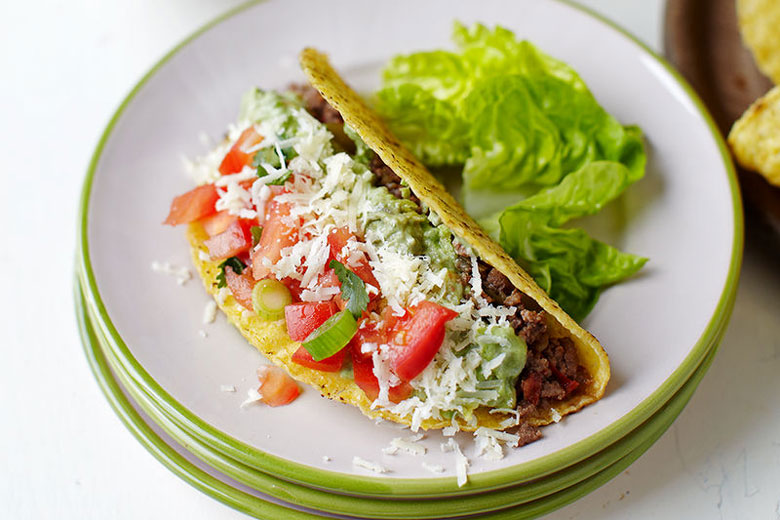 SATURDAY

Prawn Fried Rice– Fried rice is such a quick dinner to throw together and everyone always loves it. Switch out the prawns for chicken, pork or make a vegetarian version if you're not a fan of prawns.
  Find this Prawn Fried Rice recipe here.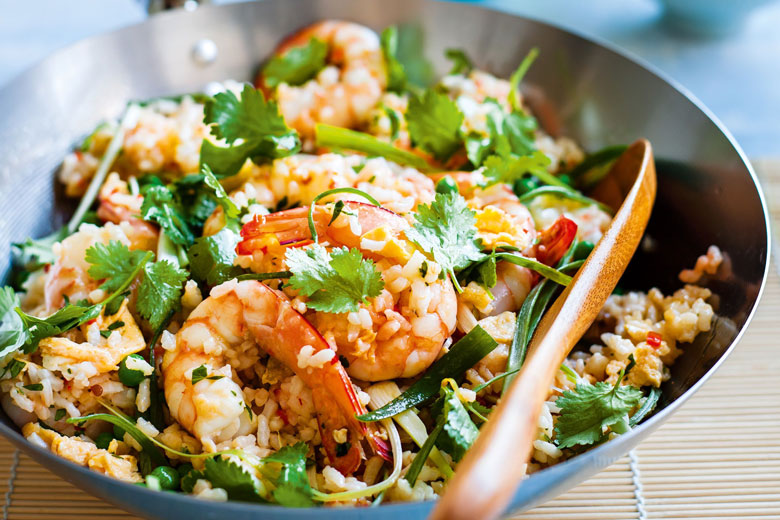 SUNDAY
Cheeseburger Pasta Bake – Is it a cheeseburger or is it pasta bake? This dish is a little bit naughty but brings together the best of both dishes. The ultimate comfort food, and goes perfectly with a salad on the side.
  Find my Cheeseburger Pasta Bake recipe here.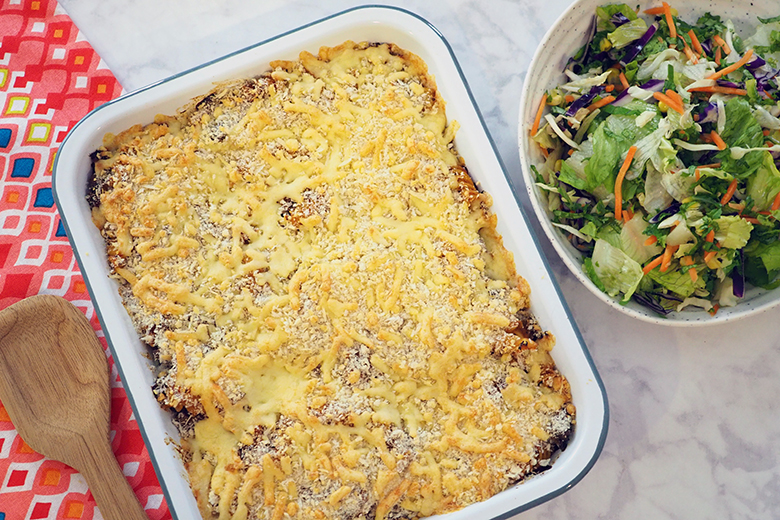 BAKING
Almond & Pumpkin Seed Bliss Balls – these bliss balls are delicious and nutritious! Plus they are full of antioxidants, magnesium and fibre. Perfect for a healthy lunch box treat.
  Find my Almond and Pumpkin Seed Bliss Balls recipe here.
What is on your meal plan this week?
Please share your family's weekly meal plan in the comments below. I'll pick one to share every few weeks instead of mine as it's great to get variety and share what other families eat too!
---
Pin this image below to Pinterest!