A week of family friendly dinners that are light and delicious and perfect for warm weather weeks. Quick and easy ideas to prepare!
Welcome back to the first weekly family meal plan of the year! This is a busy week in my household, and with the warm summer weather, I am looking for light, fresh meals that are quick and easy to prepare. Once school starts back it really feels like the pace of the year picks up and everything starts to get really busy.  Getting back into routines like meal planning helps streamline those busy weeks and days. Hopefully you find some dinner inspiration for your meal plan for the week.
Find more of my meal planning tips here:
Grocery Shopping List Pad
Weekly Planner Pad


ARE YOU ON INSTAGRAM? – If you make any of these recipes, please share a photo, tag @theorgansiedhousewife and add hashtag it #TOHDinners  – I'd love to see what you're cooking!
MONDAY
Balsamic Glazed Salmon and Roast Vegetables – this tray bake recipe is only takes 30 minutes to prep and cook. Perfect for a busy weekday dinner that is still healthy and delicious! I love flavour of the salmon cooked with the glaze.
  Find this Glazed Salmon and Roast Vegetables recipe here.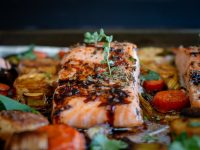 TUESDAY
Chicken with Feta, Mint and Pearl Couscous Salad – this salad is light and has a wonderful summery flavour. On really busy days I sometimes grab a pre-cooked chicken on the way home and then I only need to prepare a salad.
  Find my Feta, Mint and Pearl Couscous Salad recipe here.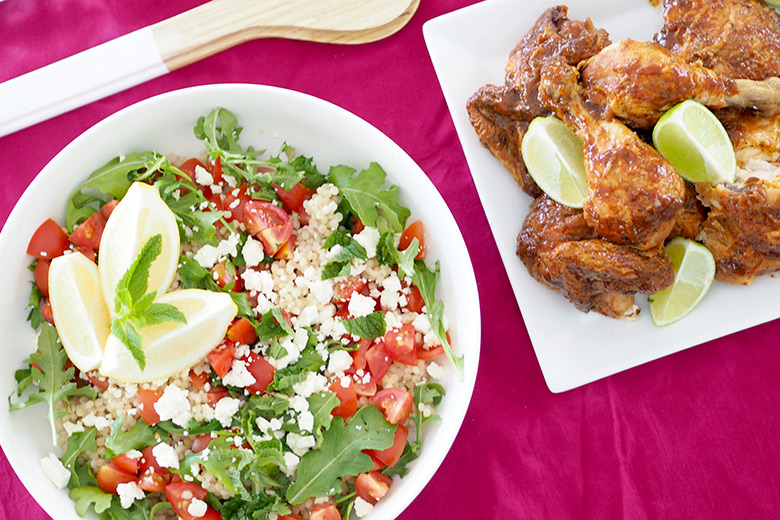 WEDNESDAY
Lemon Chicken Stirfry – Lemon and chicken is such a great flavour combination. This stirfry recipe has a very clever traditonal Chinese technique to keep the meat tender and moist.
  Find this Lemon Chicken Stirfry recipe here.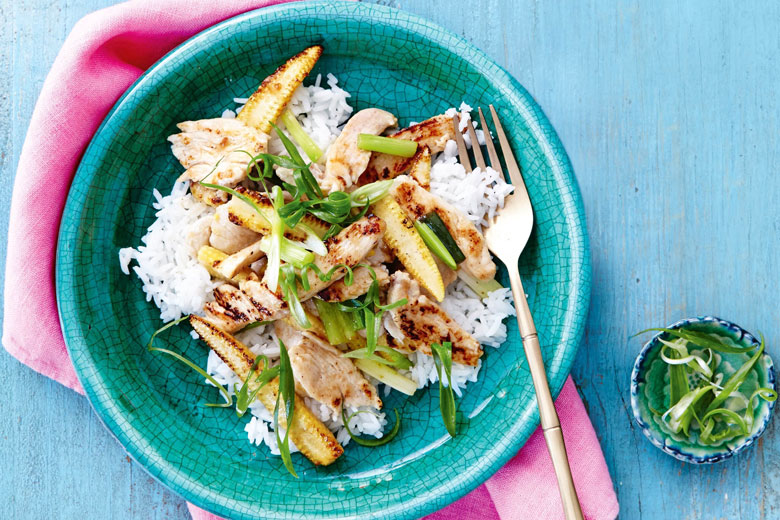 THURSDAY
Steak, Vegetables with Roast Potatoes – There's nothing quite like a perfectly cooked steak and roast potatoes. A nice hearty meal as the end of the week approaches.
  Find this guide to cooking the perfect steak here.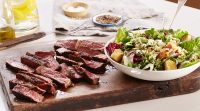 FRIDAY
Homemade Sausage Rolls – This is a recipe of mine that I like to make ahead and keep a supply in the freezer for an easy dinner one night or to use for lunchboxes. I'm going to use my freezers supply for an easy Friday night dinner. Some quickly steamed vegetables or a salad will be perfect on the side.
  Find my Homemade Sausage Roll recipe here.

SATURDAY

Crustless Quiche and Salad – this quiche is a super easy and quick recipe to make, yet delicious and healthy with a salad on the side. You could add different filling ingredients to suit your preferences.
  Find my Crustless Quiche recipe here.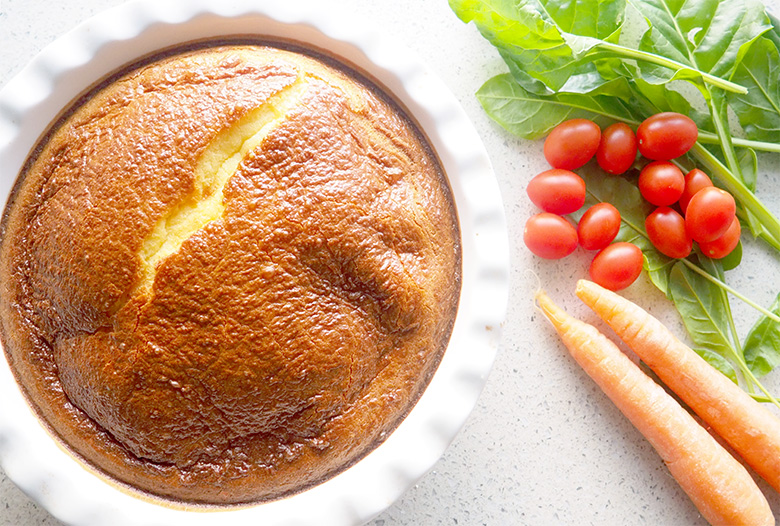 SUNDAY
Avocado and Feta Smash on Turkish Bread – the perfect light easy dinner. Great for the nights when you don't feel like eating a big meal. This is often my go-to light dinner if I've had a big lunch.
  Find my Avocado and Feta Smash recipe here.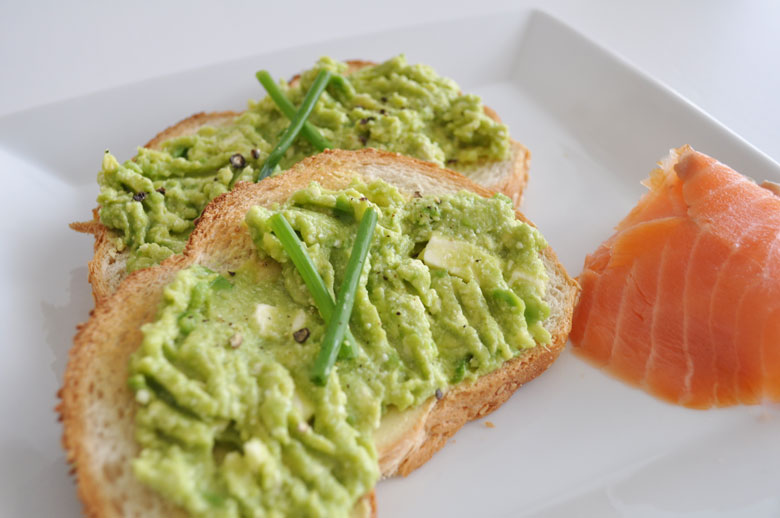 BAKING
2 Ingredient Lunchbox Scrolls – the dough for this scroll recipe only needs two ingredients to make and you can add whatever flavouring you prefer. They freeze well to keep for school lunches.
  Find my Lunchbox scrolls recipe here.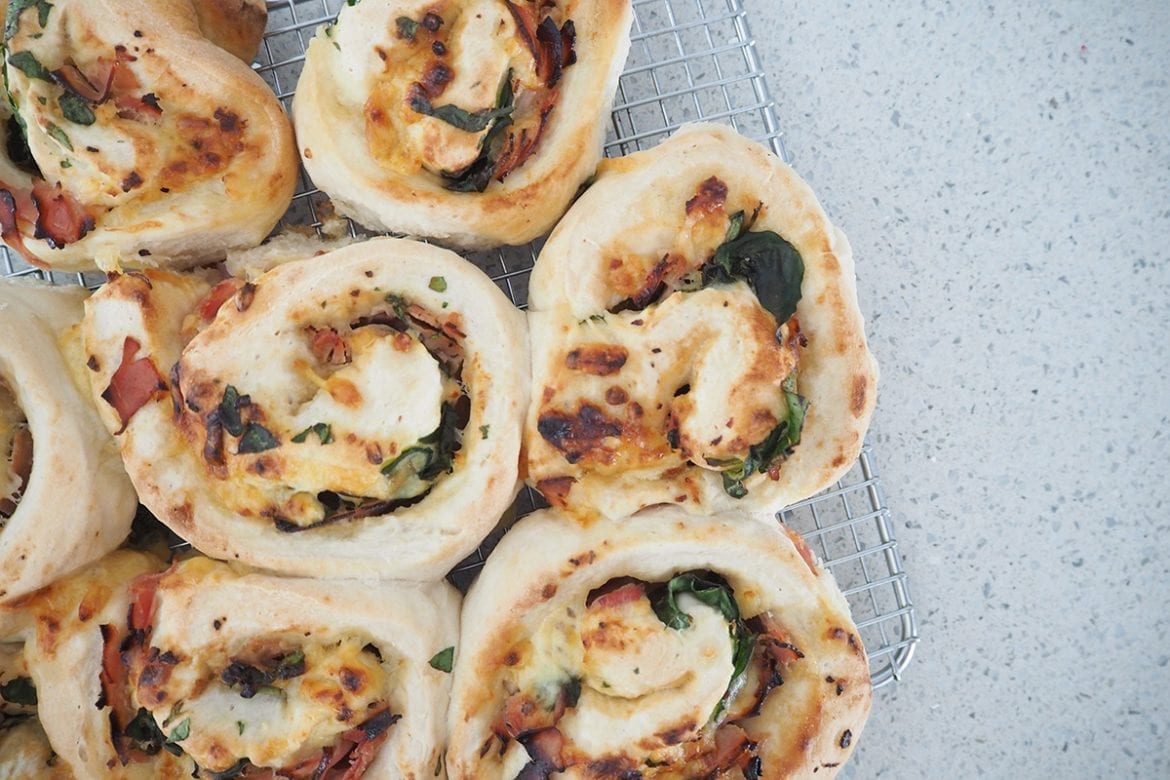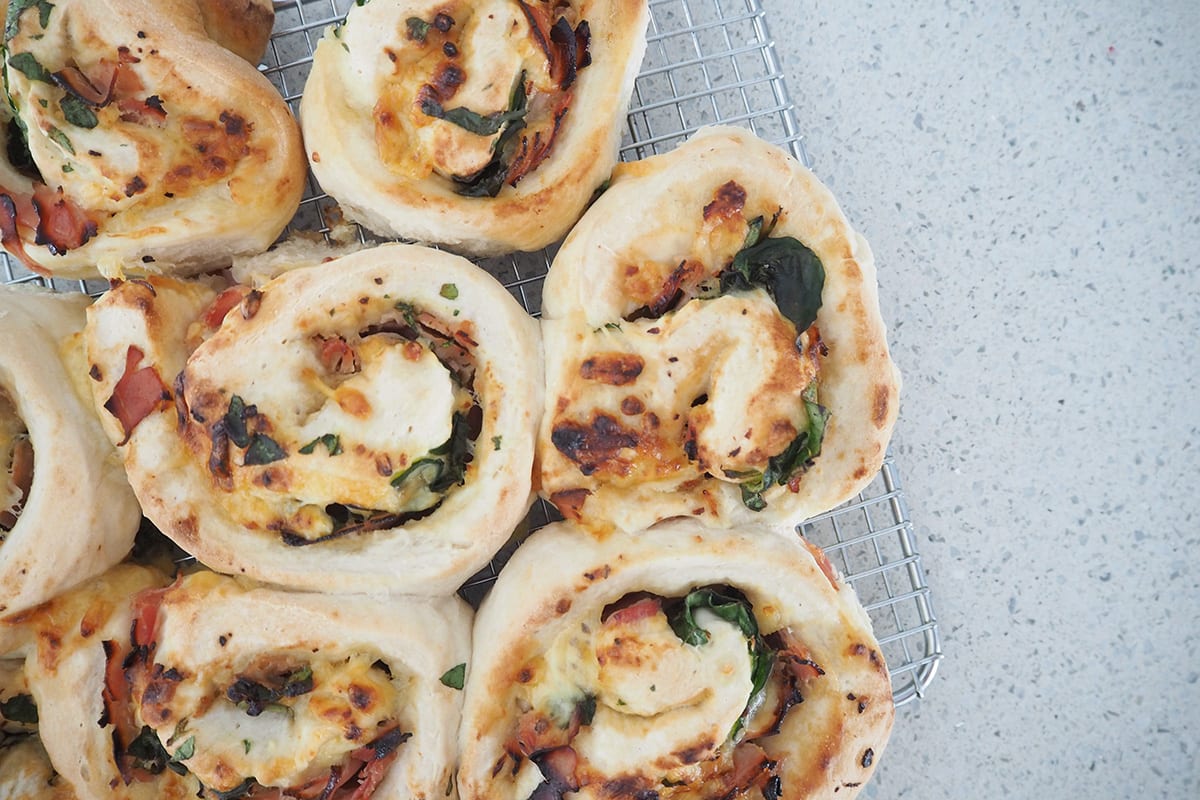 What is on your meal plan this week?
Please share your family's weekly meal plan in the comments below. I'll pick one to share every few weeks instead of mine as it's great to get variety and share what other families eat too!
---
Pin this image below to Pinterest!