7 days of meal ideas that are low-fat and budget friendly. This week's meal plan is courtesy of one of our lovely community members, and has some delicious and healthy options.
I find it really inspiring hearing what's for dinner in other homes, and I love reading my community's meal plans. Which is why I try to share one of your meal plans every few weeks (if you'd like to share yours, please comment with it below). This week's family meal plan comes courtesy of Tiffany, and it looks delicious, I love that she has aimed for all low-fat and budget friendly meals. I'm intrigued by the lentil salad with poached eggs recipe – I might not have thought of trying a meal like that, but I'm keen to give it a go and see if the family likes it.
Find more of my meal planning tips here:
Grocery Shopping List Pad
Weekly Planner Pad

ARE YOU ON INSTAGRAM? – If you make any of these recipes, please share a photo, tag @theorgansiedhousewife and add hashtag it #TOHDinners  – I'd love to see what you're cooking!
MONDAY
Vegetarian Taco Bowl – Tacos are so yummy but can be messy sometimes, a taco bowl gives you all the yummy elements and skips the mess factor. Add some corn chips to the side if you still want some crunch with this meal.
  Find this Vegetarian Taco Bowl recipe here.
TUESDAY
Low Fat Creamy Chicken Pasta – a pasta recipe that is healthy but still has all the deliciousness of a creamy dish. This one sounds easy to make and reduces dishes as it only uses one pot!
  Find this Creamy Chicken Pasta recipe here.
WEDNESDAY
Prawn and Mango Salad – A prawn and mango is a perfect summer meal; light, fresh and delicious. Tiffany is also serving a side of homemade chips with it, to make the meal more filling.
  Find this Vietnamese Prawn and Mango Salad recipe here.
THURSDAY
Tuna Patties – My recipe for this meal can be made with canned tuna or salmon, then served with a delicious salad or steamed vegetables. I always nearly have the ingredients for the patties in my pantry, so it's a great option for the night before a grocery shop.
  Find my Tuna Patties recipe here.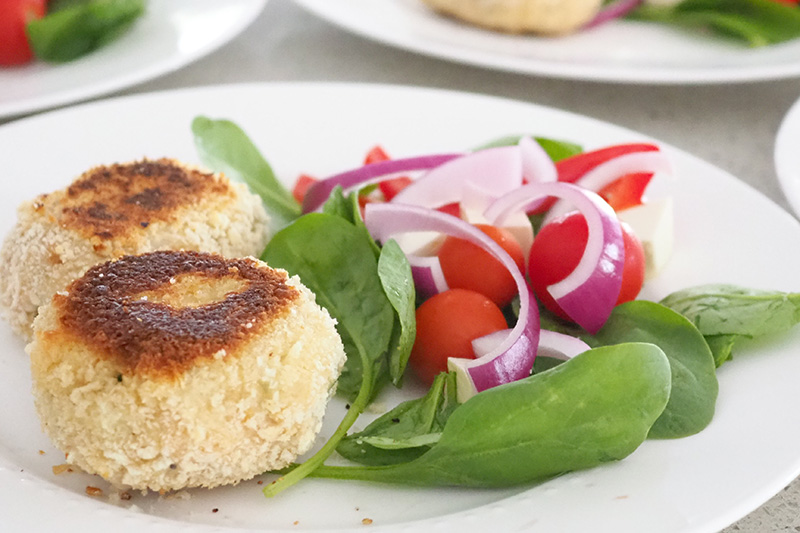 FRIDAY
Stuffed Sweet Potatoes – Roast sweet potatoes are so very yummy. I think stuffing them and making it into a whole meal is a great idea. This recipe for Mexican stuffed sweet potatoes with quinoa is healthy and would be extremely flavoursome.
  Find this Mexican Stuffed Sweet Potato recipe here.
SATURDAY

Steaks with Roast Beetroot and Pumpkin Salad – This meal sounds delicious. Tiffany is making Maggie Beer's Salad of Beetroot, Blood Orange and Pumpkin to serve with steaks. That salad recipe is available in the cookbook Maggie's Kitchen or you could try the salad recipe below.
  Find this Roast Beetroot & Pumpkin Salad recipe here.
SUNDAY
Warm lentil salad with poached egg – warm and hearty isn't normally how you would describe a salad but this one with lentils, stir-fried vegetables, bacon with a pesto dressing and poached eggs sure sounds it!
  Find this Lentil Salad with Poached Eggs recipe here.
BAKING
Banana Chocolate Energy Balls – These bliss balls are an easy and tasty energy-boosting snack. They are healthy, tasty, soft, and nut-free.
  Find my Banana Chocolate Energy Balls recipe here.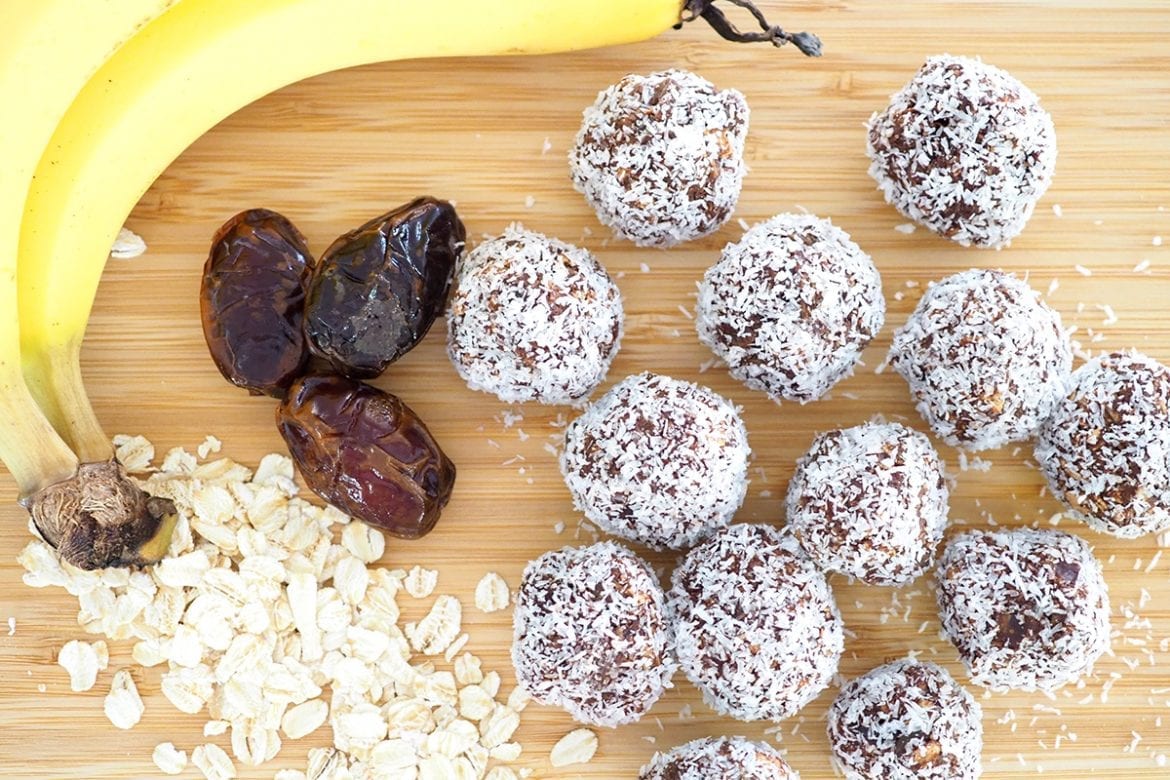 What is on your meal plan this week?
Please share your family's weekly meal plan in the comments below. I'll pick one to share every few weeks instead of mine as it's great to get variety and share what other families eat too!
---
Pin this image below to Pinterest!