A week's worth of easy family meals, that are quick to prepare and cook. Make use of shortcuts where you can, to save time and energy in the kitchen when you are busy.
Now that we are in the second week of December suddenly everything seems on fast forward, and everyone I speak with is feeling the pressure of their busy schedules and getting their to-do list done before Christmas rolls around. Cut yourself some slack with your dinners this week and select some easy and quick options to reduce your workload. Pre-prepared salad packs, and ready to cook vegetable packets are great way to reduce your food prep times and still have some healthy fresh options on your plate.
Grocery Shopping List Pad
Weekly Planner Pad

ARE YOU ON INSTAGRAM? – If you make any of these recipes, please share a photo, tag @theorgansiedhousewife and add hashtag it #TOHDinners  – I'd love to see what you're cooking!
MONDAY
Savoury Mince – this is a family favourite meal that is super quick to prepare. Plus I know there is normally plenty of leftovers from it, which I'm planning on using later in the week.
  Find my Savoury Mince recipe here.

TUESDAY
Healthy Baked Fish Parcels with Vegetables – this dinner can be ready to eat in 30 minutes, with only about 10 minutes of prep and then you can pop them into an oven and get some other things done. Then hey presto a delicious and healthy dinner is ready.
  Find my Healthy Baked Fish Parcels recipe here.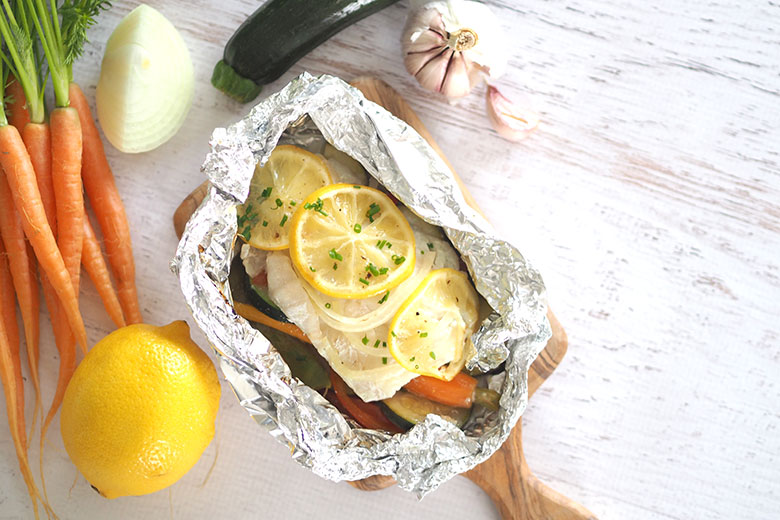 WEDNESDAY
Leftovers on Toast – the perfect mid-week dinner! Use up any leftovers in the fridge by popping them on toast or making toasted sandwiches with them.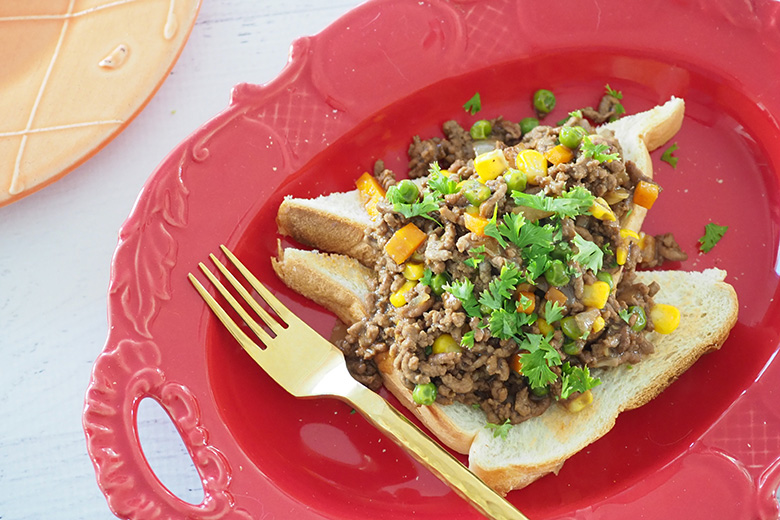 THURSDAY
Spaghetti Carbonara – I love carbonara, it always amazes me how easy it is to make, with only a few ingredients and that it tastes so delicious.
  Find this Spaghetti Carbonara recipe here.
FRIDAY
Meat Pies and Chips – after a very busy week, sometimes a super easy dinner is the best thing, so you can just relax and enjoy your Friday night. Grab some meat pies and chips from the freezer section at your supermarket and heat them up in the oven and enjoy having the night off from preparing food.
SATURDAY

Easy BBQ Chicken Drumsticks – pre-prepared meal packs are a great way to get some freshness on your plate even when you are super busy. I love that these drumsticks are pre-marinated, and ready to go salad packs are perfect for when you are short on time.
  Find this BBQ Chicken Drumsticks recipe here.
SUNDAY
Beef Udon Noodle Stir-fry – I love stir-fry with noodles. It's so delicious and quick to throw together. You can make it to suit your tastes and use whatever vegetables or meat you prefer. This is a meal that is always a hit with the family.
  Find this Beef Udon Noodle Stir-fry recipe here.
BAKING
Chocolate Raspberry Muffins – a baking item that is quick to make and provides that perfect chocolatey hit with a berrylicious burst of flavour.
  Find my Chocolate Raspberry Muffin recipe here.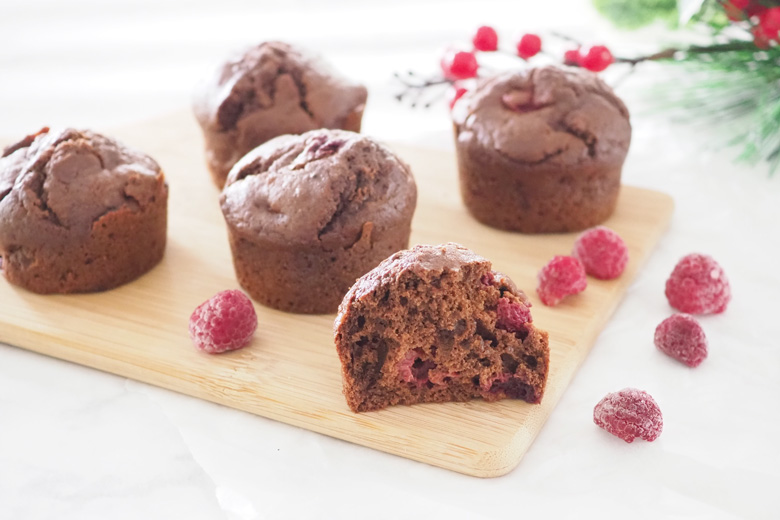 What is on your meal plan this week?
Please share your family's weekly meal plan in the comments below. I'll pick one to share every few weeks instead of mine as it's great to get variety and share what other families eat too!
---
Pin this image below to Pinterest!