A family meal plan with delicious crowd pleasers, that are sure to appeal to even fussy eaters. Find some inspiration for your week's dinners, with lamb, beef, chicken and pasta dishes. Plus a baking idea that is great for the last few weeks of lunchboxes!
I like to add as much variety to my meal plans as possible and introduce a new dish regularly. However some weeks I often just feel like making and eating dinners that I know are family favourites, and will be well received by everyone. This week's dinner inspiration is full of my go-to meals to make, including beef chow mein, a pasta bake and lamb rissoles. They are all great dinner options for growing families and are bound to appeal to all ages!
Find more of my meal planning tips here:
Grocery Shopping List Pad
Weekly Planner Pad

ARE YOU ON INSTAGRAM? – If you make any of these recipes, please share a photo, tag @theorgansiedhousewife and add hashtag it #TOHDinners  – I'd love to see what you're cooking!
MONDAY
Lamb Rissoles with Veggies– The perfect, hearty meal to start the week. This is an original recipe of mine and I love when the gravy is oozing off the lamb with super tasty sides of mash and broccoli.
  Find my Lamb Rissoles recipe here.
TUESDAY
Stir Fry – veggie stir fries are so simple and full of flavour. They are a great base for adding meats to as well – add chicken, beef strips, prawns, tofu, or simply have as a vegetarian dish.
  Find this 20-Minute Vegetable Stir Fry recipe here.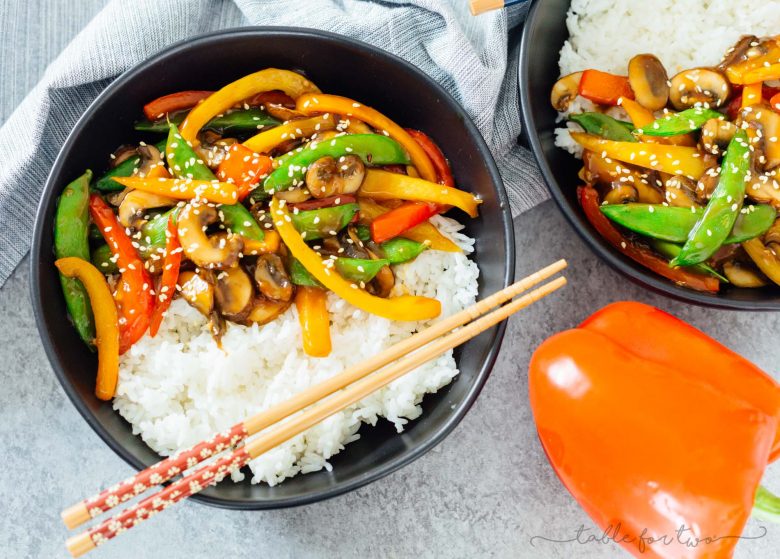 WEDNESDAY
Slow Cooker Asian Chicken Salad – I love using my slow cooker because it really takes the hassle out of dinner times for me, but I don't want to eat hot heavy slow cooker meals at this time of year. This meal offers me the convenience of my slow cooker, but with the crisp freshness of a dish that suits the warmer weather perfectly.
  Find my Slow Cooker Asian Chicken Salad recipe here.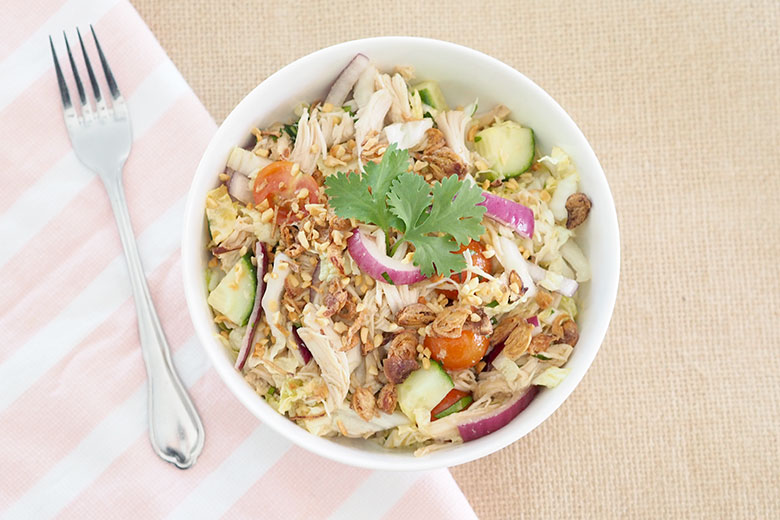 THURSDAY
Beef Chow Mein – Slowly introduce your kids' to spicy dishes with this Beef Chow Mein recipe. The curry flavour can be easily controlled with this recipe, so that as the kids get older the curry powder content can slowly increase too.
   Find my Beef Chow Mein recipe here.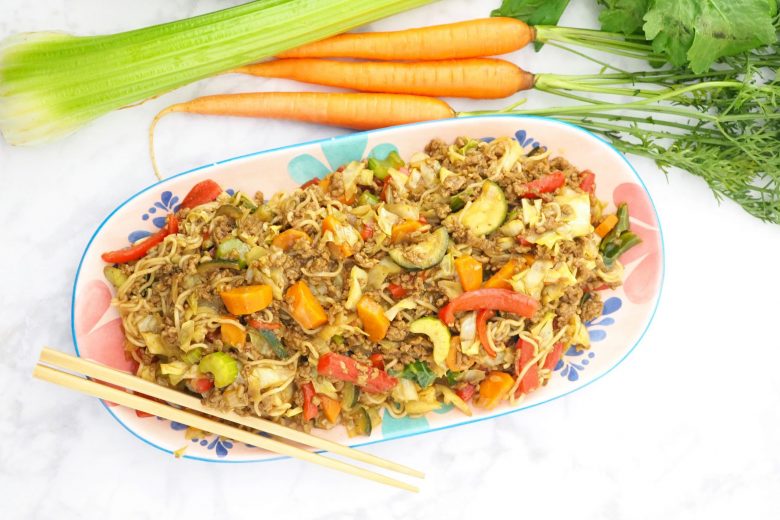 FRIDAY
Orange and Honey Chicken Drumsticks – chicken drumsticks are a great meal for families with younger children (in my experience kids love the mess that eating drumsticks provides – LOL!). Now that we are definitely in summer weather, this is a nice meal to use some of those fresh citrus flavours.
  Find this Orange and Honey Baked Chicken Drumsticks recipe here.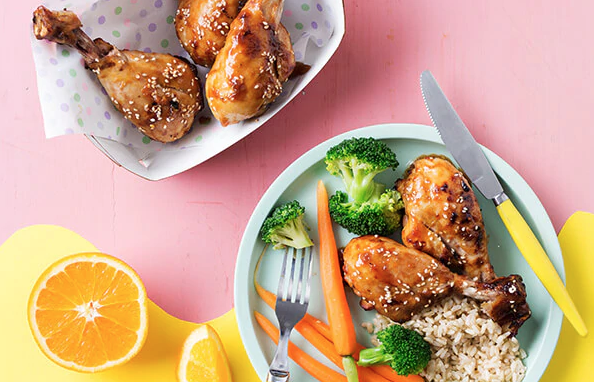 SATURDAY

Chicken Pasta Bake – bakes are a definite go to dish in my home, and my Chicken Pumpkin Tortilla Bake is certainly up there as one of the family's favourites! I like to serve my bakes with an easy salad, chips, or even a side of hot crunchy bread.
  Find my Chicken Pumpkin Tortilla Bake recipe here.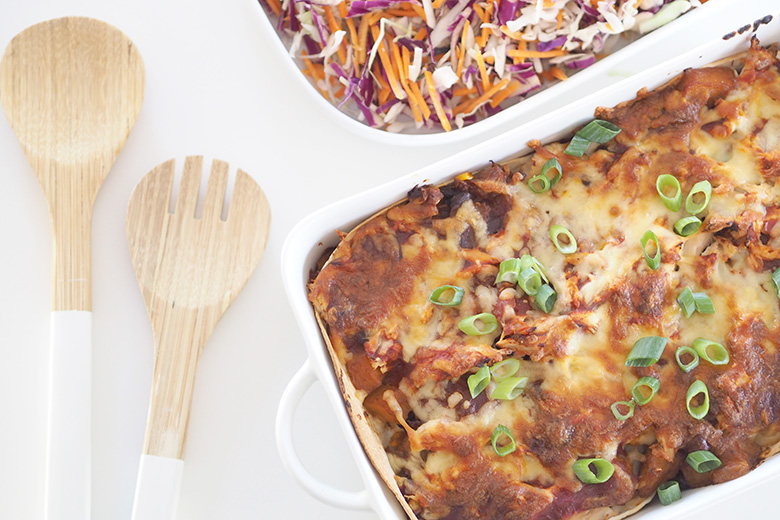 SUNDAY
HEALTHY CHICKEN PASTA SALAD – I do love a delicious creamy pasta salad, and this recipe is healthier option with buckwheat pasta and a lighter zingy dressing. Perfect for this warm summery weekends!
  Find this healthy chicken pasta salad recipe here. 
BAKING
Chewy Chocolate Chip Muesli Bars – these homemade muesli bars are great to make on the weekend as they can be frozen and popped into school lunchboxes during the week. I must admit however, that these muesli bars barely last long enough in my house to freeze – the kids simply love them!
  Find my Chewy Chocolate Chip Muesli Bars recipe here.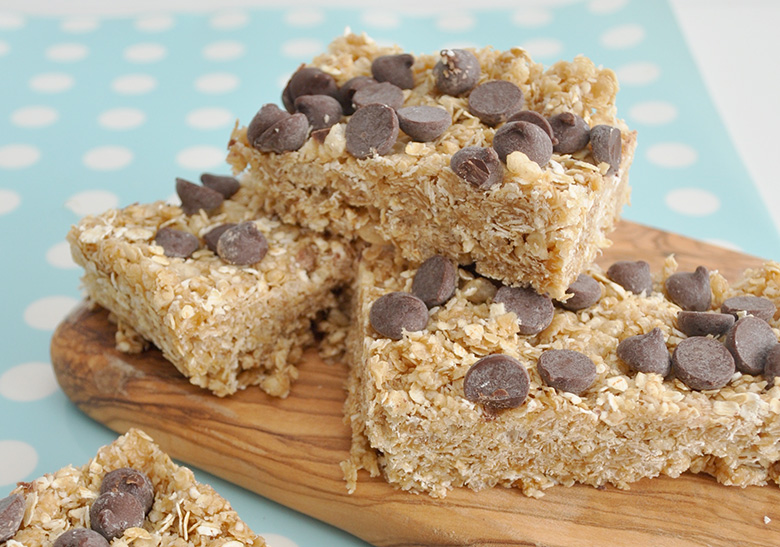 What is on your meal plan this week?
Please share your family's weekly meal plan in the comments below. I'll pick one to share every few weeks instead of mine as it's great to get variety and share what other families eat too!
---
Pin this image below to Pinterest!