This 7-day meal plan has some quick and easy to make dinner ideas that pack a flavour punch! There's something for everyone with these delicious and healthy meals.
On this week's meal plan I've put together a combination of quick and easy dinner ideas and some that require a little bit more prep. There's bound to be something that appeals to each member of the family with a stir fry, tray-bake, salad, and homemade burgers on the list. For a lunchbox treat why not make a batch of rock cakes, they remind me so much of the sort of things my grandmother used to make. As we approach the end of the year and life gets busier, I like to make meals that are delicious, yet nice and quick to prepare.
Find more of my meal planning tips here:
Magnetic Meal Planner
Grocery Shopping List Pad
Weekly Planner Pad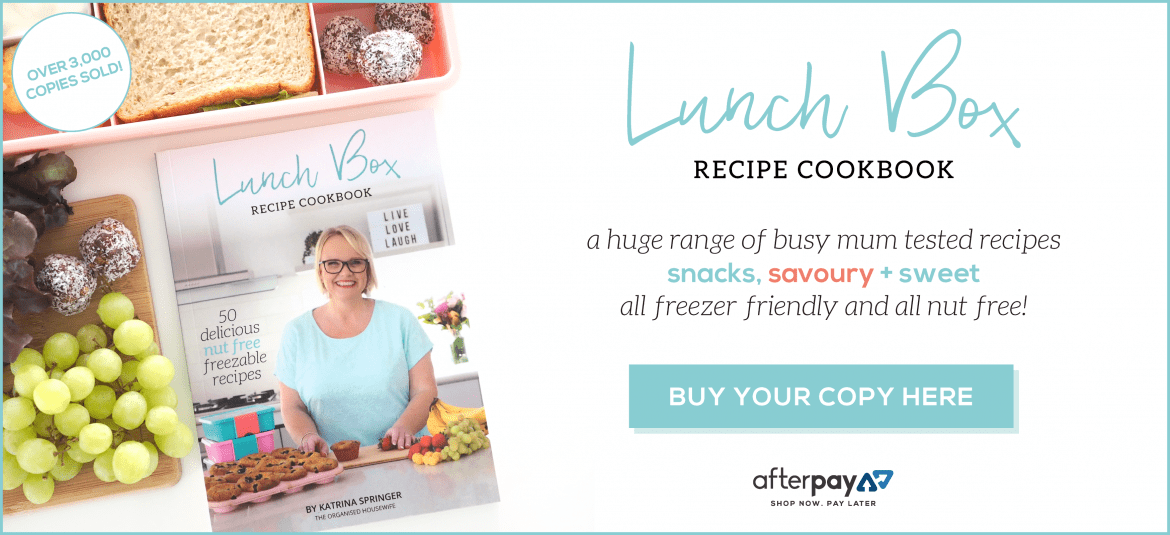 ARE YOU ON INSTAGRAM? – If you make any of these recipes, please share a photo, tag @theorgansiedhousewife and add hashtag it #TOHDinners  – I'd love to see what you're cooking!
MONDAY
Hit n Run Tray Baked Chicken – Doesn't everyone love a Jamie Oliver recipe? This chicken tray-bake is quick and easy to prep and get in the oven, which is perfect after a busy Monday. It tastes delicious and looks so colourful. You could try it with cous cous and some veggies on the side.
  Find this Tray Baked Chicken recipe here.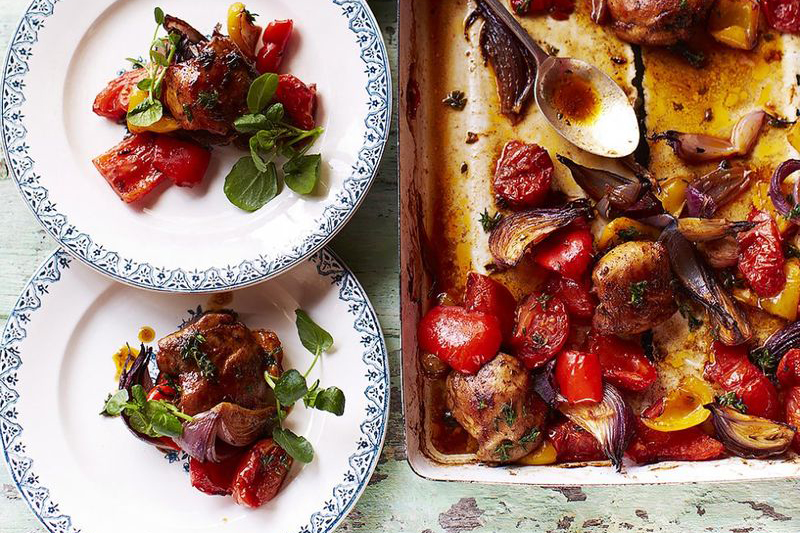 TUESDAY
Curried Fish & Vegetable Pot Pie – this is is one of my favourite meals to make with fish. It's so tasty. You could add some different vegetables into the pot pie as well if you liked. Serve it with a salad to add some fresh greens to your plate.
  Find my Curried Fish & Vegetable Pot Pie recipe here.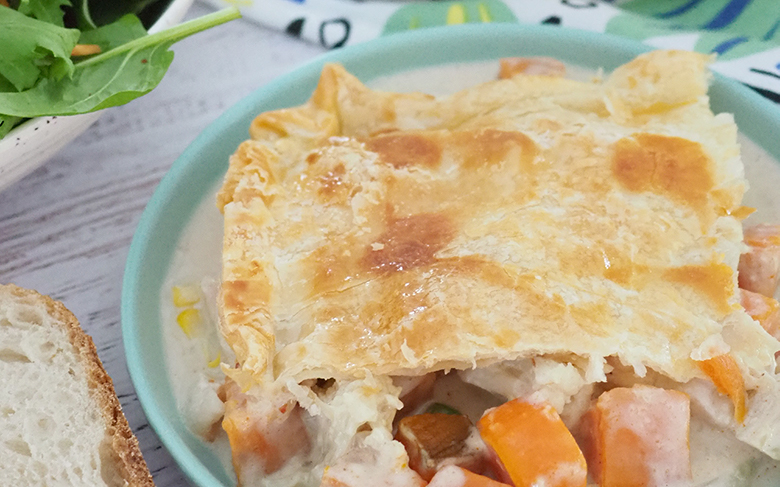 WEDNESDAY
Chicken Caesar Salad – I can never decide whether Caesar salad falls on the side of a healthy dinner or a slightly naughty treat. Regardless it's great dinner meal in these warmer months as well as being quick to make and popular with everyone in my family. For an even easier version you could use a supermarket roasted chicken for those busy nights.
  Find this Chicken Caesar Salad recipe here.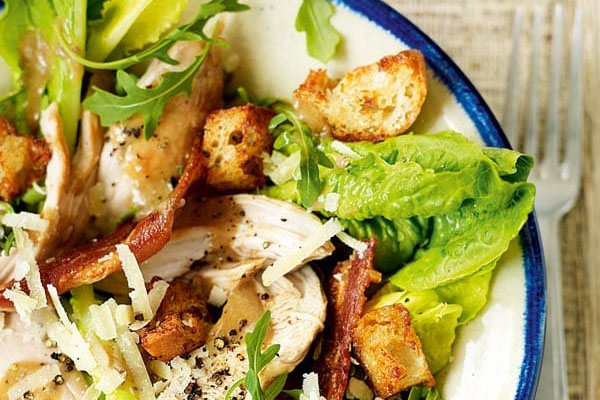 THURSDAY
Sesame Beef and Vegetable Stir fry – I love how versatile stir-fries are. You can add so many different combinations of vegetables and substitute the meat for another, depending on what you have in your fridge. My stir fry recipe is so flavoursome and is perfect for those looking for a gluten free recipe too.
  Find my Sesame Beef and Vegetable Stir Fry recipe here.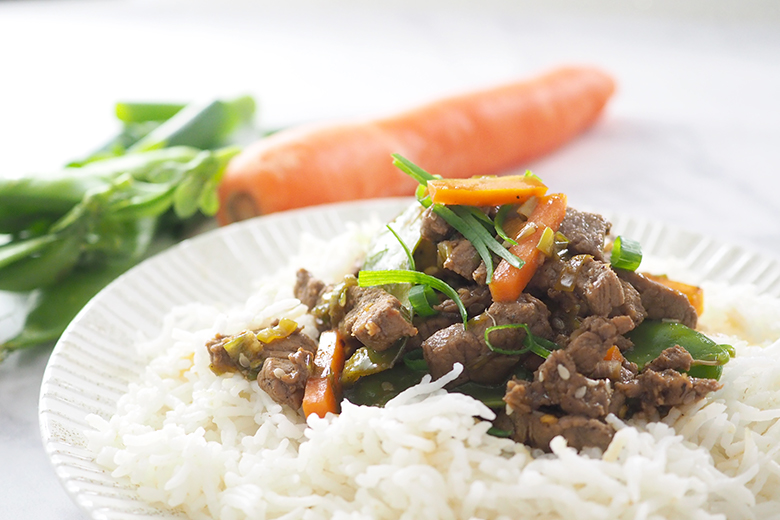 FRIDAY
Home-made Burgers with Oven-baked fries  – who doesn't love having burgers and fries on a Friday night? Make them at home for a healthier and more budget friendly option. You could serve them without buns for any family member who doesn't eat gluten. I think oven-baked fries taste nicer too than deep-fried takeaway ones!
  Find this Home-made Burgers recipe here.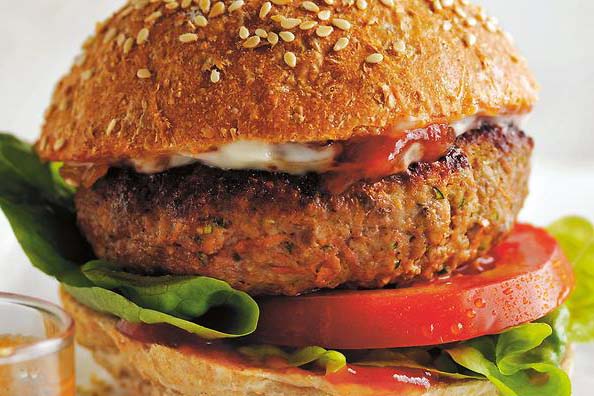 SATURDAY

Ricotta & Spinach Cannelloni – Cannelloni can bit a little bit fiddly to prepare, but this recipe cleverly uses fresh lasagne sheets so it's much quicker to make. Also it's a meat-free meal that is still very filling. I think garlic bread and a salad are the perfect accompaniments on the side.
  Find this Ricotta & Spinach Cannelloni recipe here.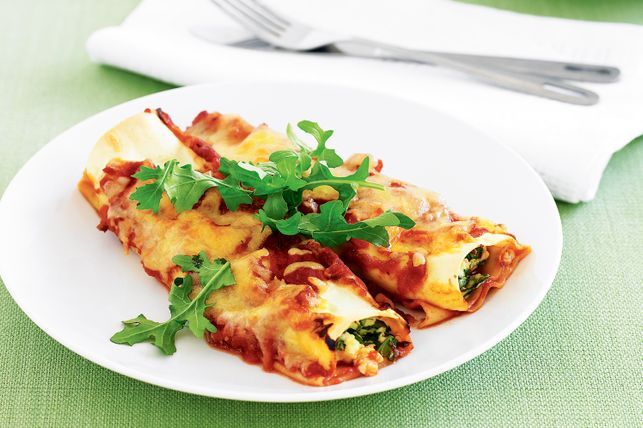 SUNDAY
Sang Choy Bow  – meals you can eat with your hands are often a hit with kids who are fussy eaters. Try these lettuce wrapped parcels of deliciousness with your family, you might find a winner that gets requested regularly.
  Find this Sang Choy Bow recipe here.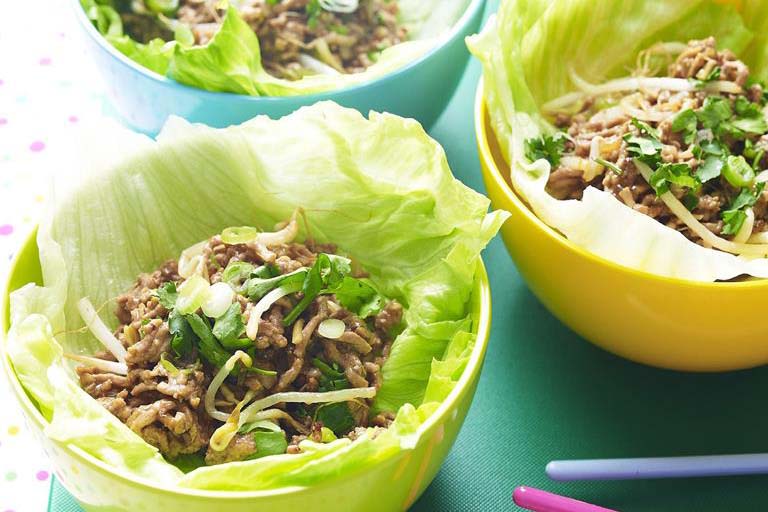 BAKING
Rock Cakes – this recipe always reminds me of the sort of baking my grandmother used to do. Comforting, sweet and delicious. Pop them into lunchboxes for a little treat during the week.
  Find this Rock Cakes recipe here.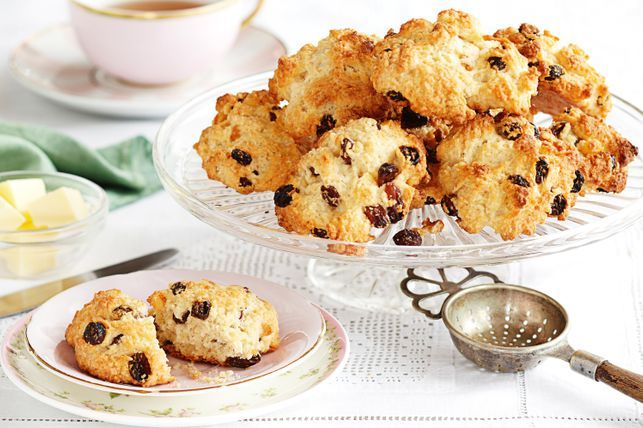 What is on your meal plan this week?
Please share your family's weekly meal plan in the comments below. I'll pick one to share every few weeks instead of mine as it's great to get variety and share what other families eat too!
---
Pin this image below to Pinterest!