A weekly family meal plan that's full of fresh, flavoursome meals which are bursting with veggie goodness – and they're recipes the kids will actually eat too!
This weekly meal plan is so colourful! Packed with heaps of veggies, all these meals could be easily made vegetarian (some already are) with just a few tweaks. I love to load up delicious dinner recipes with a bunch of tasty vegetables so that my kids are getting a really good source of vitamins and minerals at least once a day.
Find more of my meal planning tips here:
Magnetic Meal Planner
Grocery Shopping List Pad
Weekly Planner Pad

ARE YOU ON INSTAGRAM? – If you make any of these recipes, please share a photo, tag @theorgansiedhousewife and add hashtag it #TOHDinners  – I'd love to see what you're cooking!
MONDAY
Eggplant Parmigiana Lasagne – this recipe takes the traditional lasagne to wonderful new heights! Not only is it gluten-free, vegetarian and utterly guilt-free, it's also packed with fresh flavour – yum yum!
  Find this Eggplant Parmigiana Lasagne recipe here.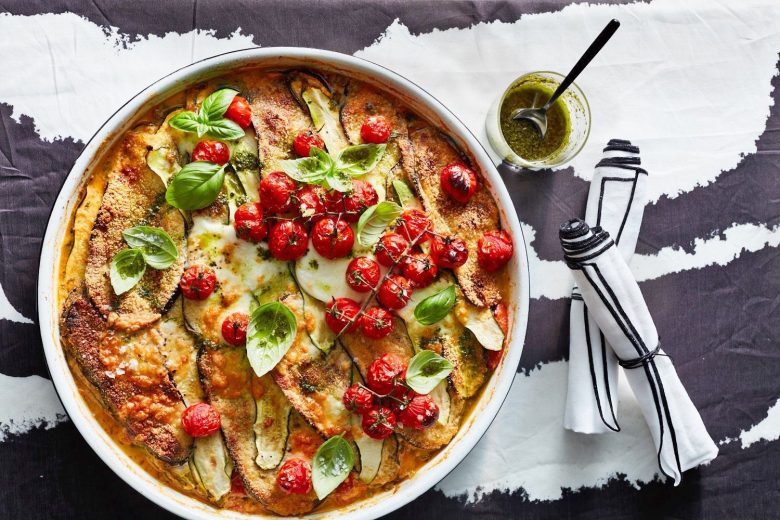 TUESDAY
Chicken Gnocchi Soup – this soup is packed with flavour. It's really yummy and creamy soup – you could easily add even more veggies if you wanted! I am trying to cook some of my soup recipes before the weather gets too warm to enjoy them.
  Find my Chicken Gnocchi Soup recipe here.

WEDNESDAY
Vegetable Stir-Fry – a simple veggie stir-fry with noodles makes the best base to start with because you can leave your meal as a vegetarian dish or easily add slithers of chicken, strips of beef or even a few prawns. I love all the colours in this dish.
  Find this Vegetable Stir-Fry recipe here.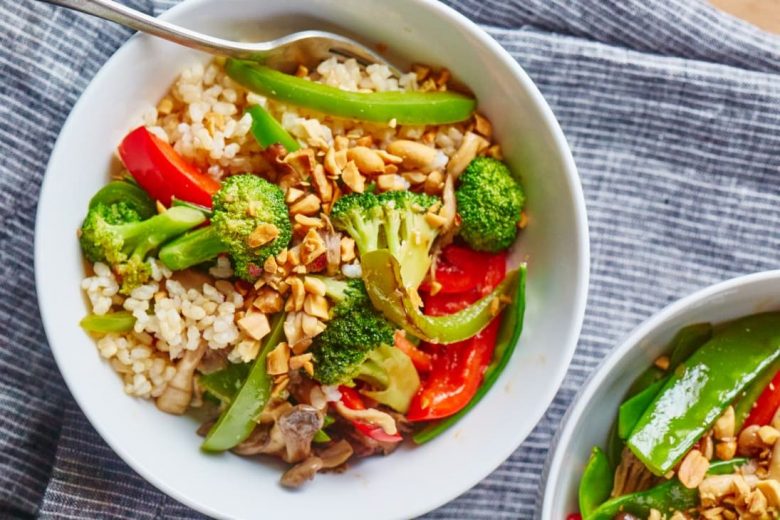 THURSDAY
Beef and Veg Macaroni – this meal is a winner with family members little or large. My kids have loved this macaroni dish since they were toddlers – plus it makes for great leftovers on toast the next day!
  Find my Beef and Veg Macaroni recipe here.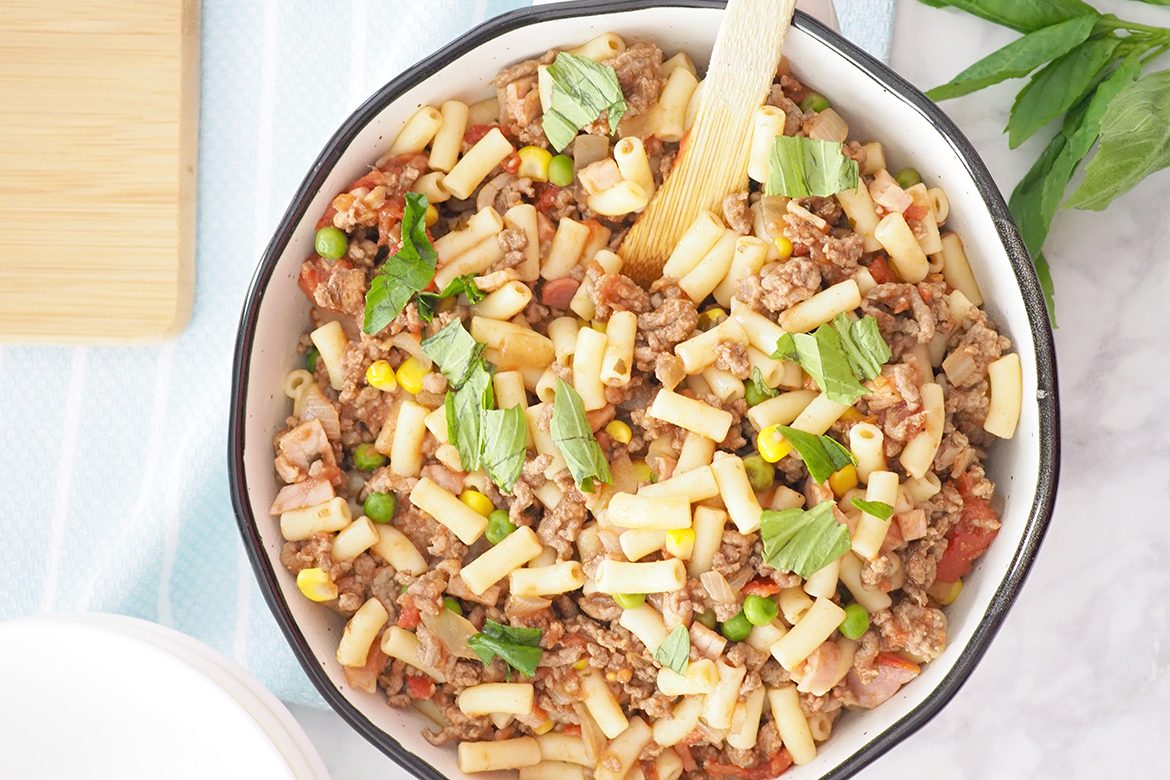 FRIDAY
Zucchini Pizza Crust – loaded pizzas are the best Friday night dinner. It's like getting takeaway, except that you don't need to skimp on the toppings! This zucchini pizza crust is fab for anyone needing a gluten and dairy-free option, but if you're wanting to cook up some traditional pizzas, try my homemade pizza dough recipe here.
  Find this Zucchini Pizza Crust recipe here.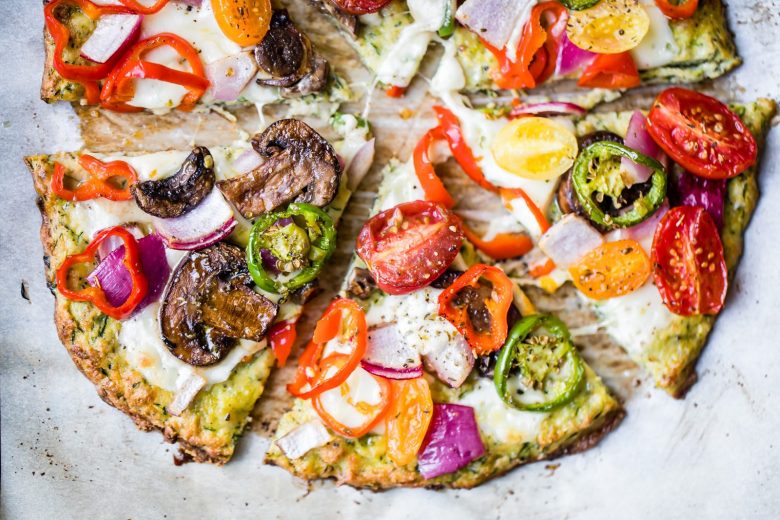 SATURDAY

Sausage and Veg Pasta Bake – an easy and super tasty bake that combines sausages (great for using up left over sausages!), pasta, veggies and cheese. This dish is full of flavour and only takes 15 minutes to prep!
  Find my Sausage and Vegetable Pasta Bake recipe here.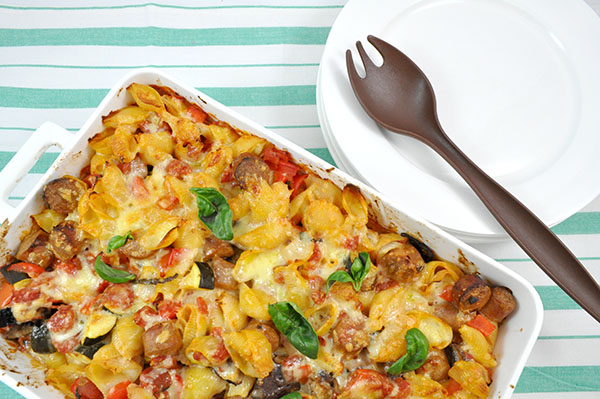 SUNDAY
Zucchini Quiche – my family absolutely LOVE a good quiche! They are quick to make and can be easily spruced up with a whole range of veggies. This cheesy zucchini recipe looks good enough to eat – lol!
  Find this Cheesy Zucchini Quiche recipe here.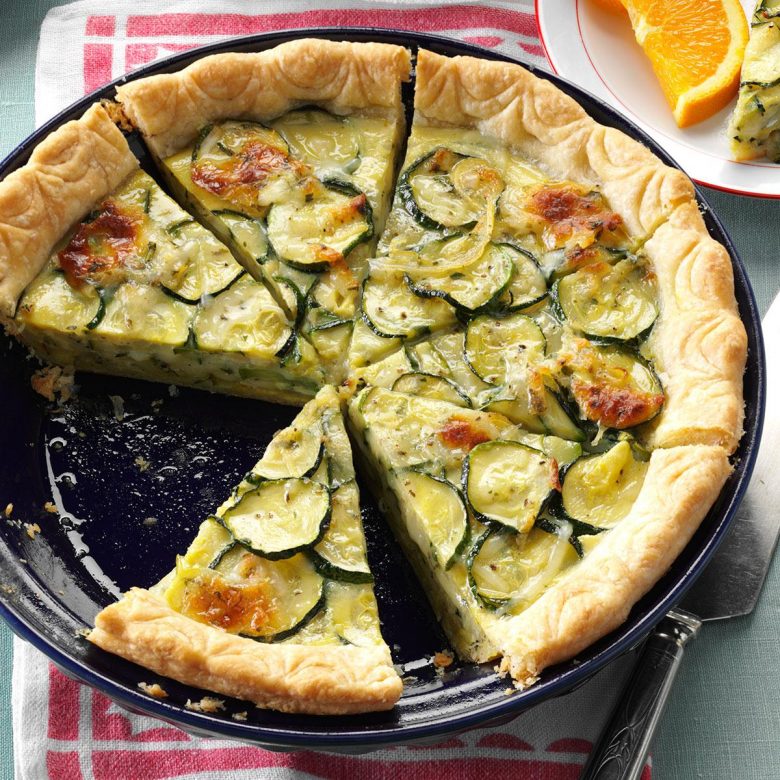 BAKING
Apricot Yoghurt Muffins – these are so delicious! I love to prepare a batch of these on the weekend so that I can pop them in the freezer ready for a mid-week snack or school lunchbox snack. You can even switch out the apricots for apple if you want to try a different fruity flavour.
  Find my Apricot Yoghurt Muffin recipe here.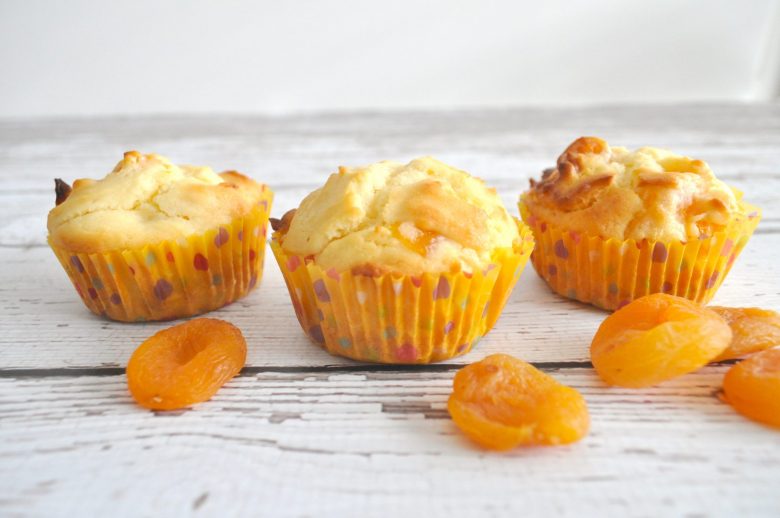 What is on your meal plan this week?
Please share your family's weekly meal plan in the comments below. I'll pick one to share every few weeks instead of mine as it's great to get variety and share what other families eat too!
---
Pin this image below to Pinterest!