A 7 day family meal plan packed with a variety of flavoursome dinner ideas to appeal to the whole family – from the toddlers to the teenagers and beyond!
Variety is the spice of life – especially when it comes to meal planning! I get sick of having the same meat all the time – chicken soup, roasted chicken, chicken toasted sandwich – it gets a bit tedious after a while. That's why I based this week's meal plan on a variety of different tasty meat dishes that will appeal to the whole family, from the toddlers to the teenagers to the adults. There's even a sweet treat for the end of the week.
Find more of my meal planning tips here:
Magnetic Meal Planner
Grocery Shopping List Pad
Weekly Planner Pad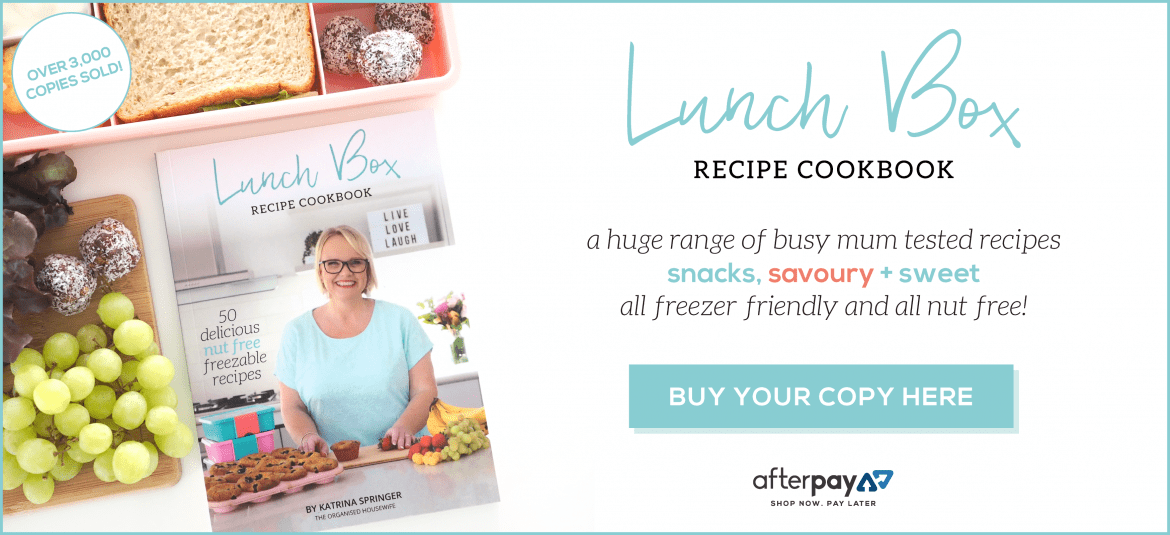 ARE YOU ON INSTAGRAM? – If you make any of these recipes, please share a photo, tag @theorgansiedhousewife and add hashtag it #TOHDinners  – I'd love to see what you're cooking!
MONDAY
Chicken Breast, Salad and Sweet Potato – this chicken dish is ticking all the boxes! The grilled sweet potato makes this dish hearty, whilst the roasted broccoli makes it healthy. It's a simple and delicious recipe that the whole family can enjoy.
  Find this Chicken Breast, Salad and Sweet Potato recipe here.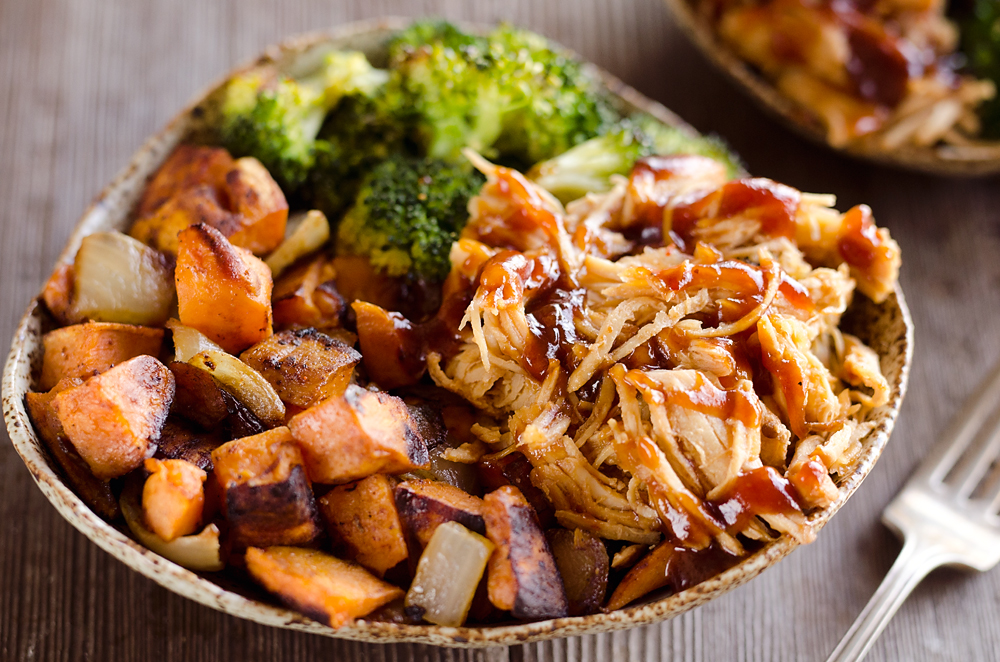 TUESDAY
Pizza– there are so many flavour options when it comes to homemade pizzas! You can even mix up with what size you make. I often make mini pizzas on pita bread because they're healthier, plus it allows my children to assemble their favourite tastes – my teenage son for example will always go with a meaty topping, whilst my youngest daughter prefers a veggie pizza.
  Find my Homemade Pizza Topping Ideas here.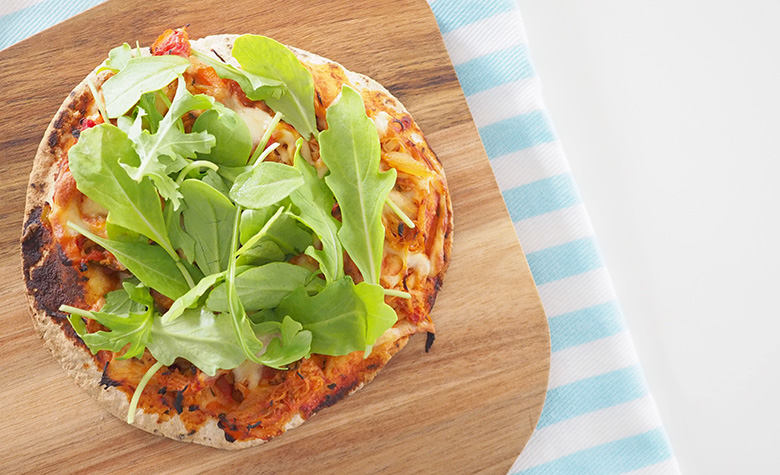 WEDNESDAY
Fish Tacos – wrapped in a warm tortilla, these simple and amazing tacos with beer-battered fish are the perfect blend of freshness, texture and taste! Plus they can be thrown together very quickly, making them the ideal meal for a mid-week dinner.
  Find this Fish Taco recipe here.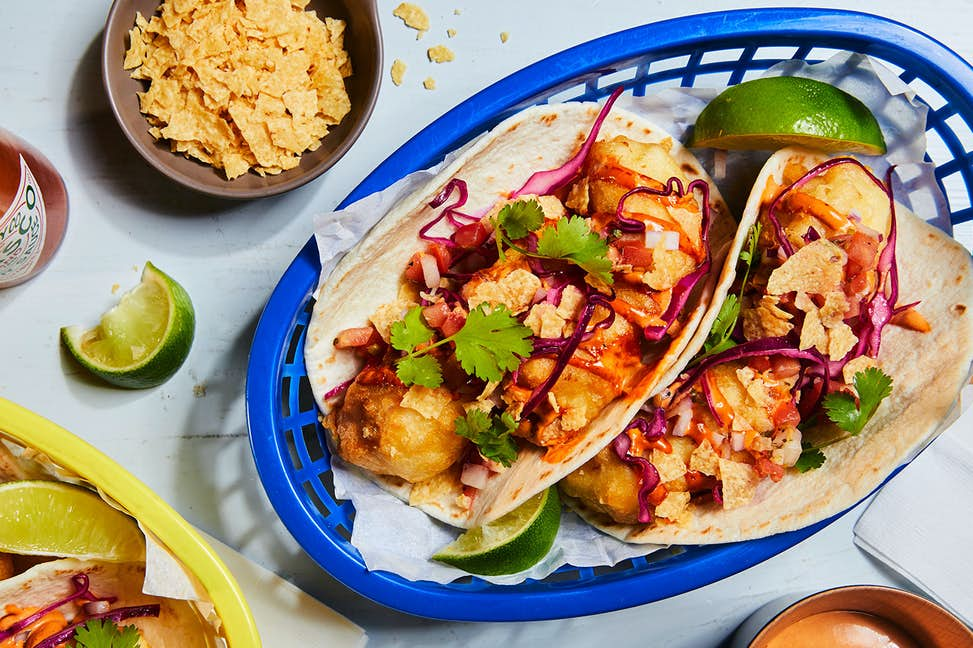 THURSDAY
Fettuccine Carbonara – I love a creamy fettuccine! It's such an incredibly tasty dish that's super easy to make – this is why I like to pencil in a Fettuccine Carbonara towards the end of my week. I know I'll be feeling tired by this point, so a quick, easy and hearty dinner is right on the money.
  Find this Creamy Fettuccine Carbonara recipe here.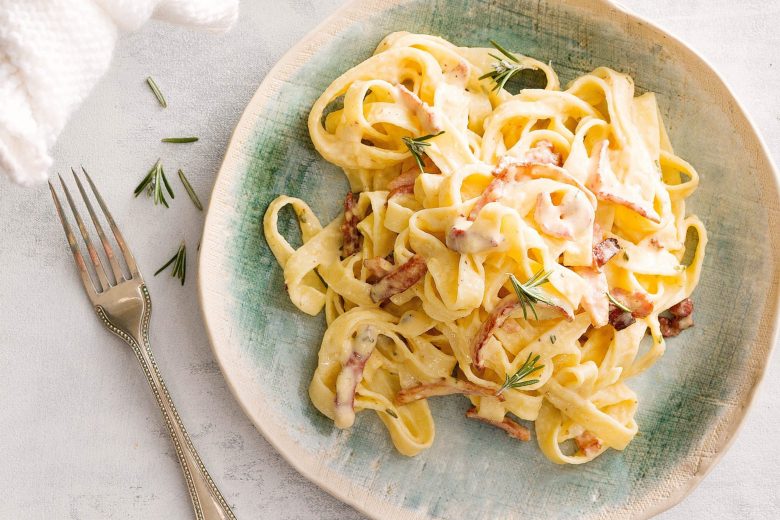 FRIDAY
Cheese Burger– whether you opt for a store bought meat patty (this is what I normally do) or create one from scratch, cheeseburgers are a great dinner option for a family with kids. You could even add in some capsicum, tomato or lettuce to make your cheese burgers a healthier indulgence for the family to enjoy.
  Find this Cheese Burger recipe here.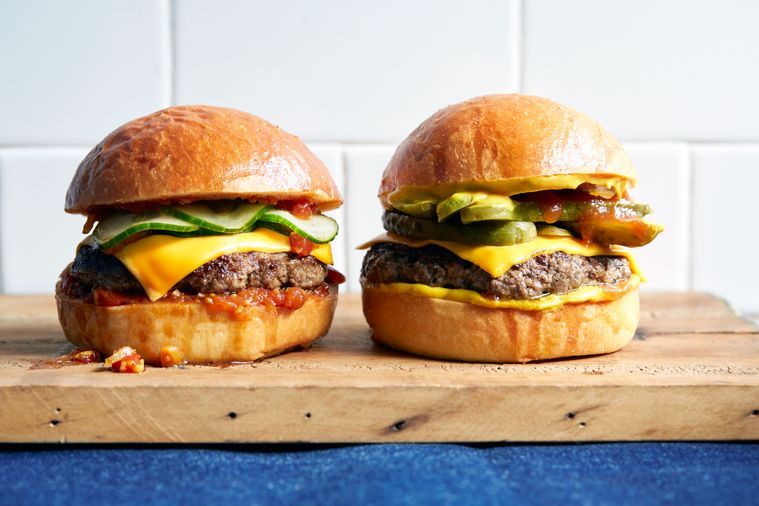 SATURDAY

Air Fryer Hot Dogs – air fryers are all the rave at the moment – apparently heaps of stores sold out of them in lead up to Father's Day. We love our air fryer! It's such a quick and easy way to whip up snacks (like these hot dogs) but without the unnecessary oil and fat you get from deep fryers.
  Find this Air Fryer Hot Dogs recipe here.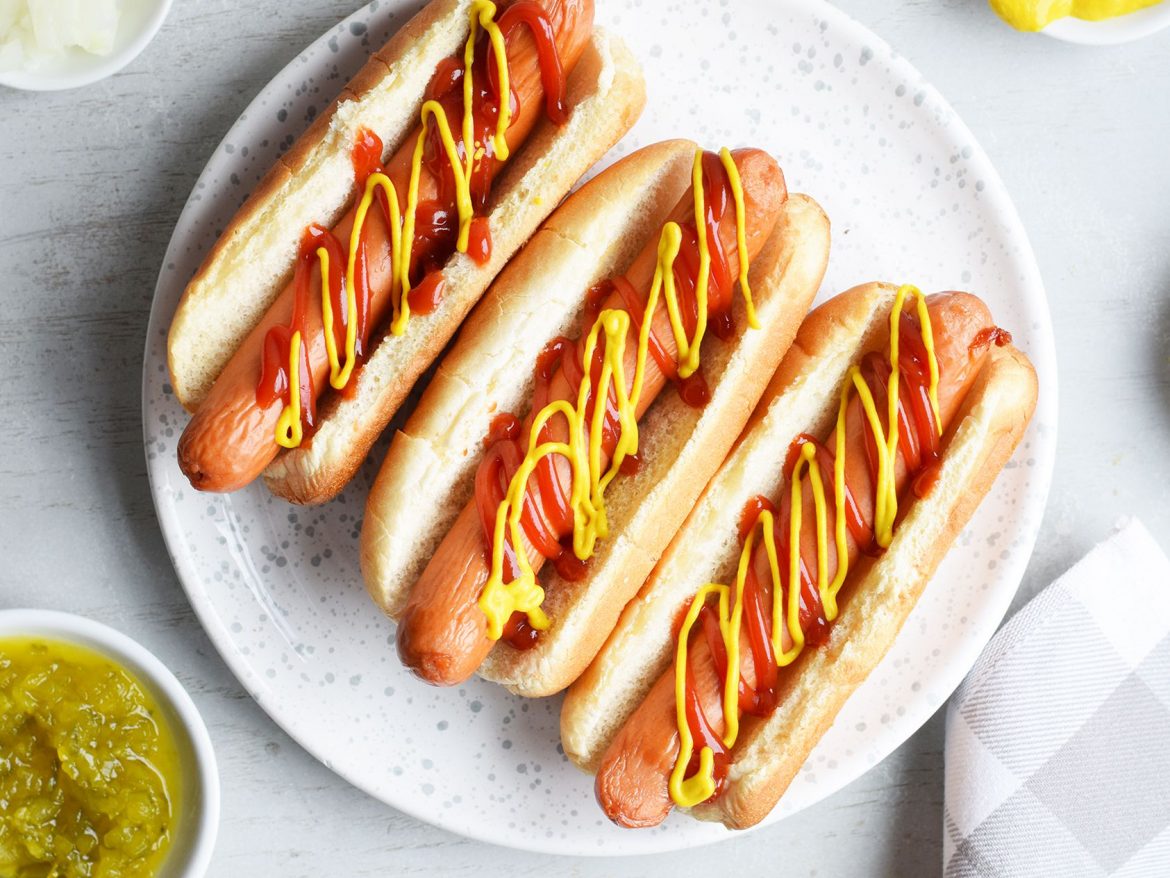 SUNDAY
Creamy Tuna Potato Pie – this recipe is exclusive to my Hearty Dinners Recipe Cookbook – it's delicious, creamy, quick to prep and is perfect for Sunday lunch (or Monday leftovers – lol!). If you haven't got a copy of my cookbook, this Tuna Rice Pie recipe below is pretty tasty too!
  Find my Curried Tuna Rice Pie recipe here.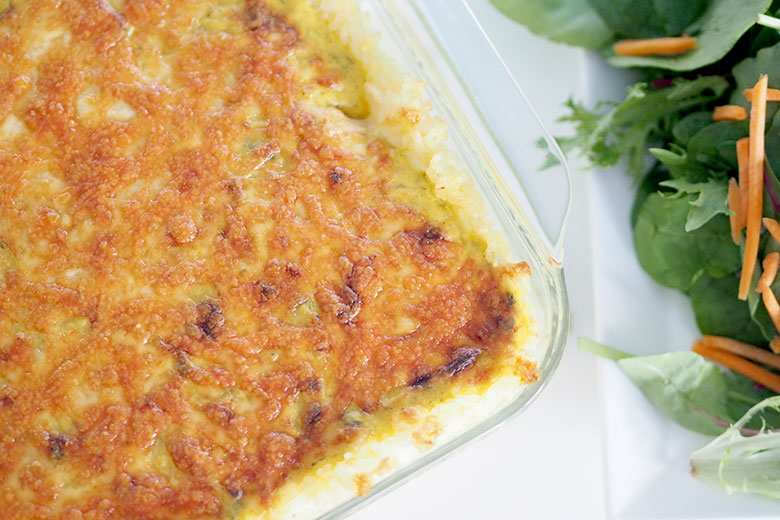 BAKING
Hummingbird Cake with Cream Cheese Icing – why not end the week with a beautiful and sophisticated cake made in your own home? Incredibly simple and easy, this marvellous cake is made from pineapple and banana and fit for a high tea party… or a Sunday afternoon snack – lol!
  Find my Hummingbird Cake with Cream Cheese Icing recipe here.
What is on your meal plan this week?
Please share your family's weekly meal plan in the comments below. I'll pick one to share every few weeks instead of mine as it's great to get variety and share what other families eat too!
---
Pin this image below to Pinterest!