This 7-day weekly meal plan is packed with crowd-pleasing dinner dishes that range from healthy and wholesome to traditional and tasty.
After doing more than one hundred weekly family meal plans, I feel I've grown as a mother, a cook, and as a businesswoman. Every time I create a new meal plan for my kids, I'm learning something new about food and excited to get into the kitchen to try out the new recipe. From Mexican to Chinese, this week's family meal plan is packed full with quick and easy recipes that are savoury, filling, and most importantly affordable.
Find more of my meal planning tips here:
Magnetic Meal Planner
Grocery Shopping List Pad
Weekly Planner Pad

ARE YOU ON INSTAGRAM? – If you make any of these recipes, please share a photo, tag @theorgansiedhousewife and add hashtag it #TOHDinners  – I'd love to see what you're cooking!
MONDAY
Lamb Rissoles with Veggies– The perfect, hearty meal to start the week. This is an original recipe of mine and I love when the gravy is oozing off the lamb with super tasty sides of mash and broccoli.
  Find my Lamb Rissoles recipe here.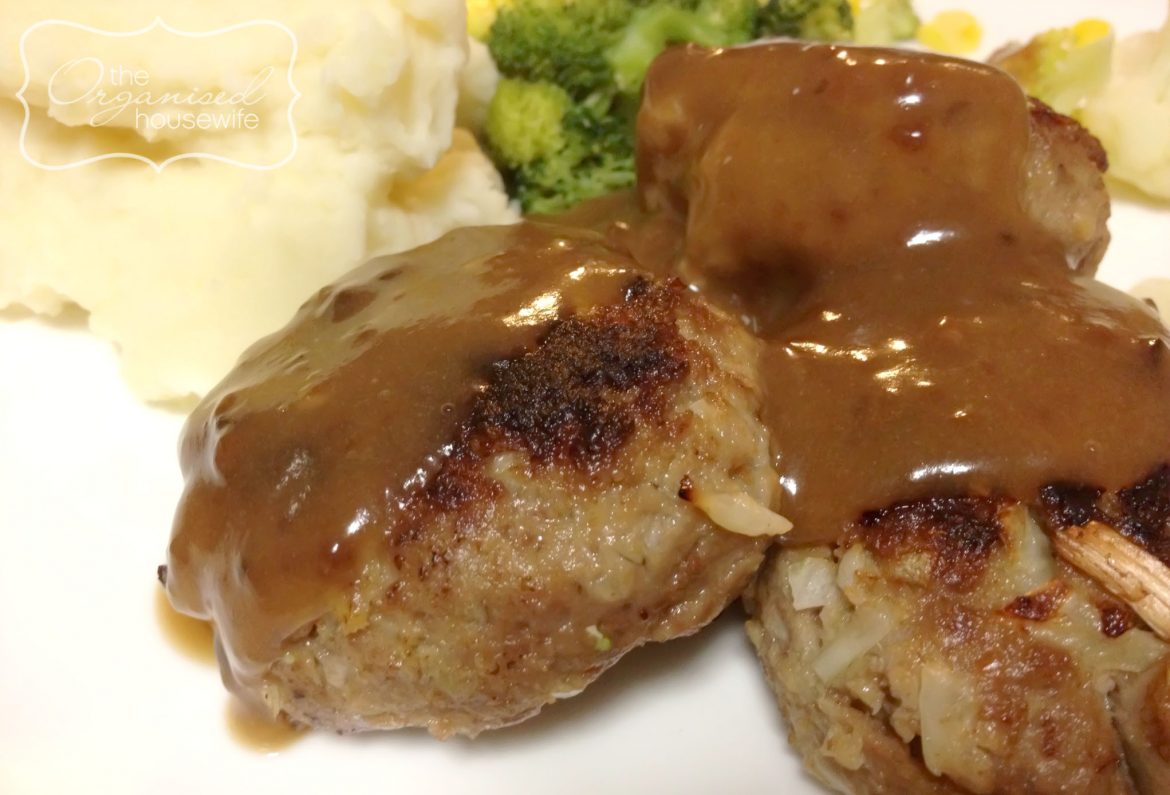 TUESDAY
Beef Chow Mein – Slowly introduce your kids' to spicy dishes with this Beef Chow Mein recipe. The curry flavour can be easily controlled with this recipe, so that as the kids get older the curry powder content can slowly increase too.
   Find my Beef Chow Mein recipe here.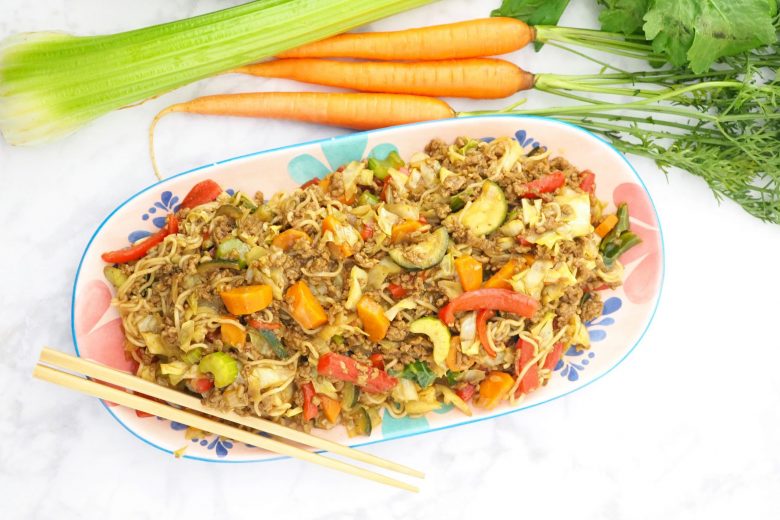 WEDNESDAY
Salmon Fillet and Steamed Veg – A tasty salmon dish that's quick to whip up! This meal is packed with flavour and aesthetically pleasing to the eye – I love this dish mid-week.
  Find this Salmon Fillet and Steamed Vegetable recipe here.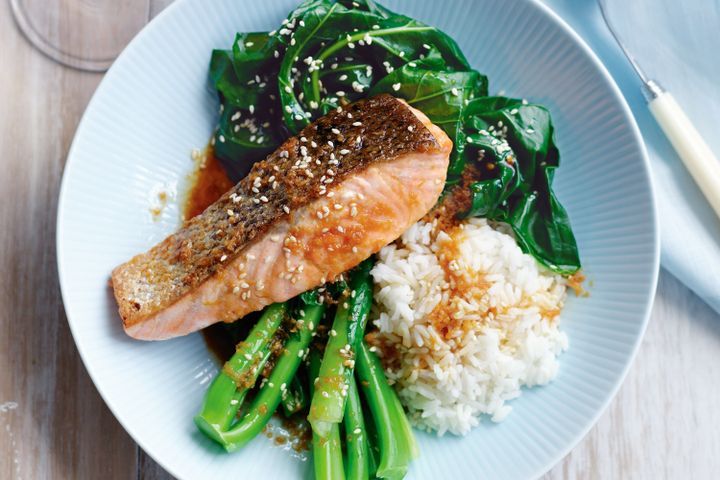 THURSDAY
Spaghetti Bolognese – This is a fabulously simple dish to serve up at the end of the week, and is an easy way to increase the veggie intake for fussy children. I love to pair it with garlic bread.
  Find my Spaghetti Bolognese recipe here.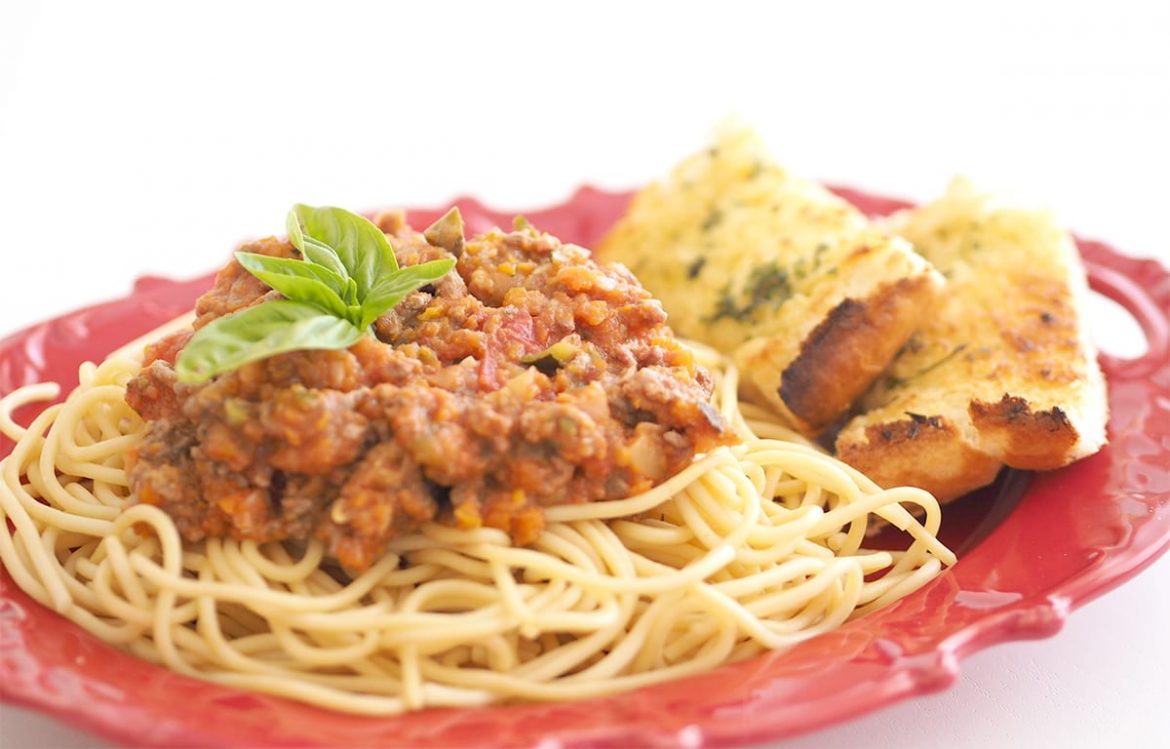 FRIDAY
Nachos – Want a hearty, filling, homemade nachos recipe that is both easy and quick but also extremely tasty? I suggest this amazing dish that's packed with flavour (as well as beautiful to look at!).
  Find this Nachos recipe here.
SATURDAY

Steak Sandwich – My family love a good steak sandwich, and they're not complete without the obligatory melted cheese and tasty sauce either. Yum yum!
  Find this Steak Sandwich recipe here.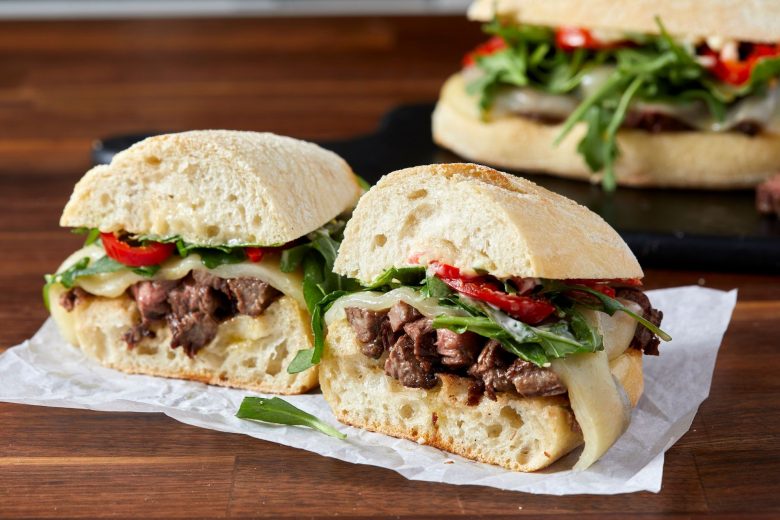 SUNDAY
Pork Roast – On a Sunday we often have an early dinner (or late lunch depending on how you look at it), and a pork roast makes the perfect lazy Sunday meal. I cook my pork with caramelised apples and onions – it's delicious!
  Find my Roast Pork with Caramelised Apples and Onion recipe here.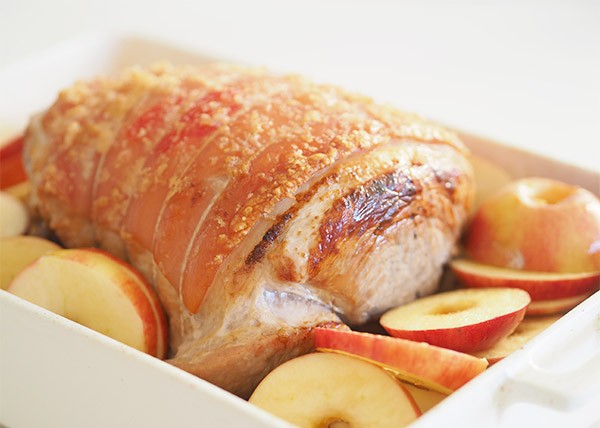 BAKING
Pumpkin, Feta and Spinach Muffins – These muffins make a fabulous school or afternoon snack for the kids. I like to make a double batch and freeze them so I have a quick and easy school lunchbox option on hand. If you want to make them a little more gourmet, top them with some extra feta.
  Find my Pumpkin, Feta and Spinach Muffins recipe here.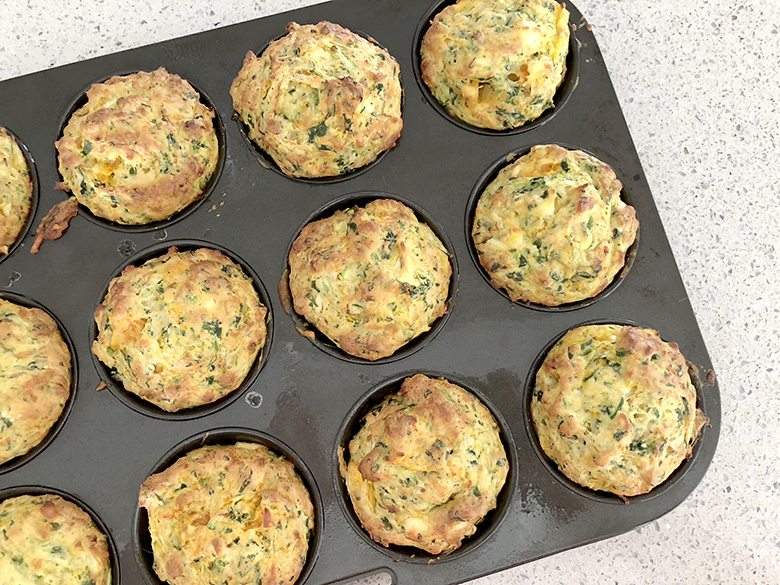 What is on your meal plan this week?
Please share your family's weekly meal plan in the comments below. I'll pick one to share every few weeks instead of mine as it's great to get variety and share what other families eat too!
---
Pin this image below to Pinterest!