This week's family meal plan is packed with quick and easy meals (that are also super tasty!) to help you get through a busy week.
I had a hectic week at home and in the office last week, so needed a meal plan that was going to get me through this busy time. I find that creating a meal plan – even if it's a really easy one – makes my weeks so much more manageable! Instead of opting for last minute (and expensive!) takeaway on crazy weeks, I can instead make sure that I shop for easy manageable meals that won't add any extra stress to my week. I hope that you enjoy this week's stress-free meal plan.
Find more of my meal planning tips here:
Magnetic Meal Planner
Grocery Shopping List Pad
Weekly Planner Pad

ARE YOU ON INSTAGRAM? – If you make any of these recipes, please share a photo, tag @theorgansiedhousewife and add hashtag it #TOHDinners  – I'd love to see what you're cooking!
MONDAY
Chicken Pasta Bake – this is a quick and easy dinner idea for a busy weeknight. This bake only takes 20 minutes to prep and you can add in extra veggies and pasta if you want to bulk this meal out even further.
  Find my Creamy Chicken Pasta Bake recipe here.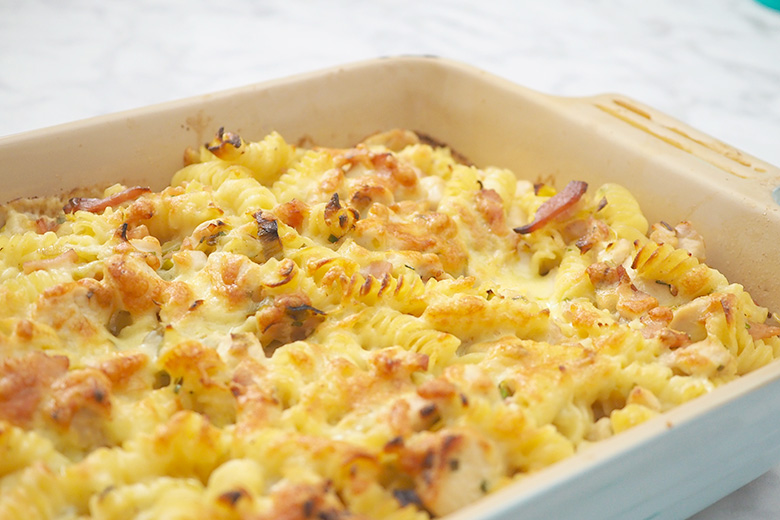 TUESDAY
Steak and Veg – we don't get very fancy with our steak and veggies, which makes it a really easy meal to throw together. Hubby cooks the steak on the BBQ whilst I prep the veggies in the kitchen – easy! If you're wanting a fancier version of this dinner though, check out this recipe below.
  Find this Steak Tagliata with Three Veg recipe here.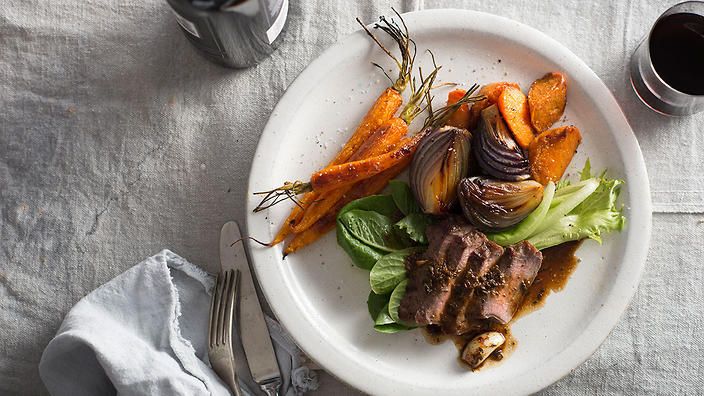 WEDNESDAY
Beef Taco Strips – this is another fabulous dinner option for a busy weeknight. They take about 15 minutes to cook and the kids (depending on their age) can even help assemble and wrap their own tacos.
  Find this Soft Shell Beef Tacos recipe here.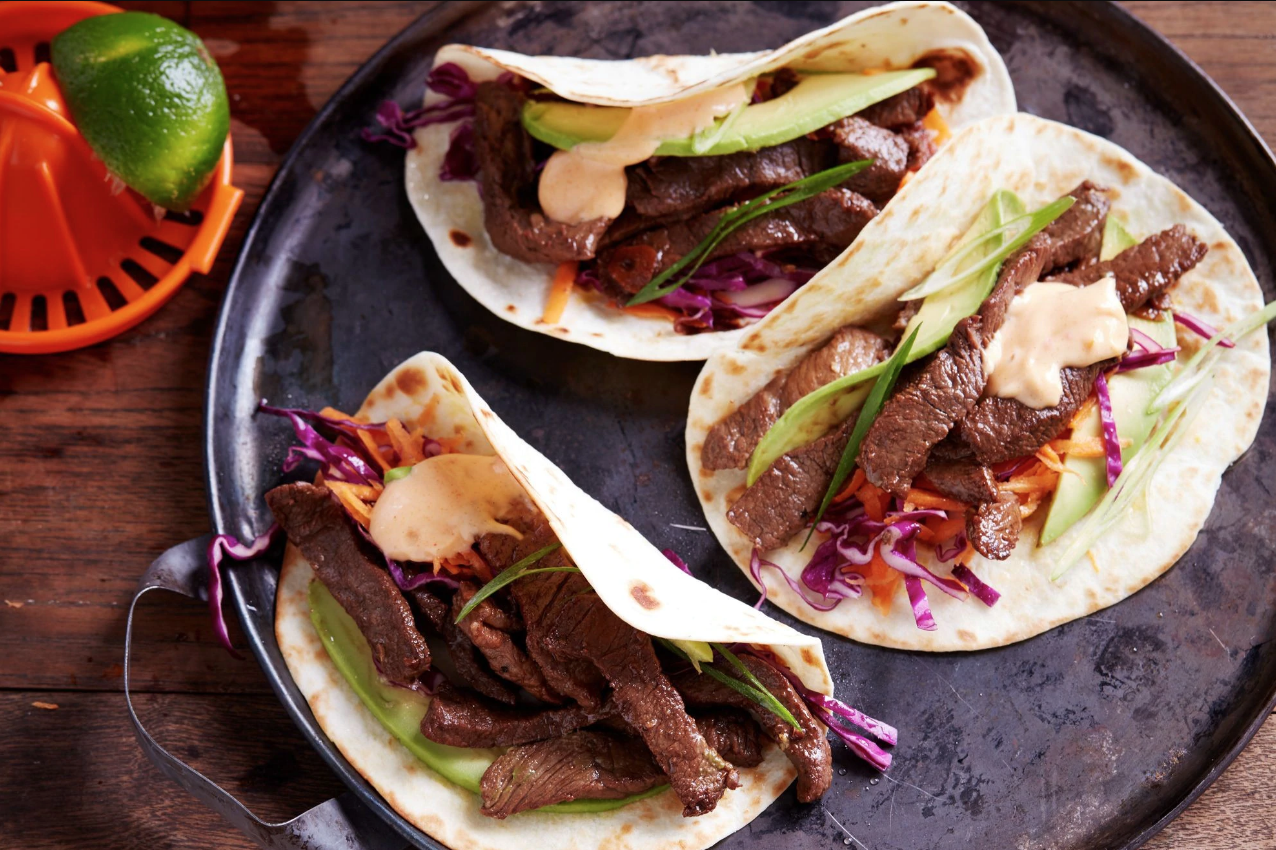 THURSDAY
Pork Buns and Dumplings – I get our pork buns and dumplings straight off the supermarket shelves – they are super tasty and quick to prepare! If you've got the time (and the motivation) to make them from scratch though, you could give this recipe below a go.
  Find this Steamed BBQ Pork Buns recipe here.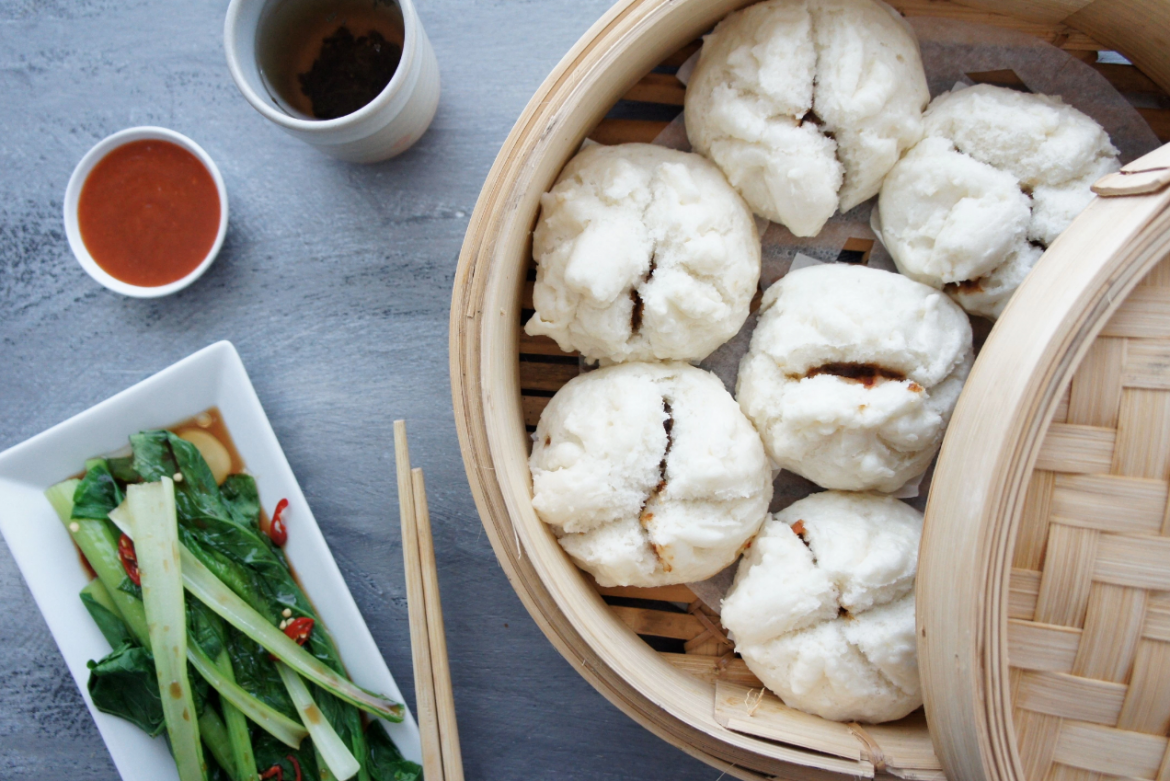 FRIDAY
Homemade Pizza – I like to make our pizza dough from scratch (check out my Homemade Pizza Dough recipe here) but you could save time by buying these pre-made from the supermarket. Then it's time to get creative with your topping ideas – the sky is the limit!
  Find my Homemade Pizza Topping Ideas here.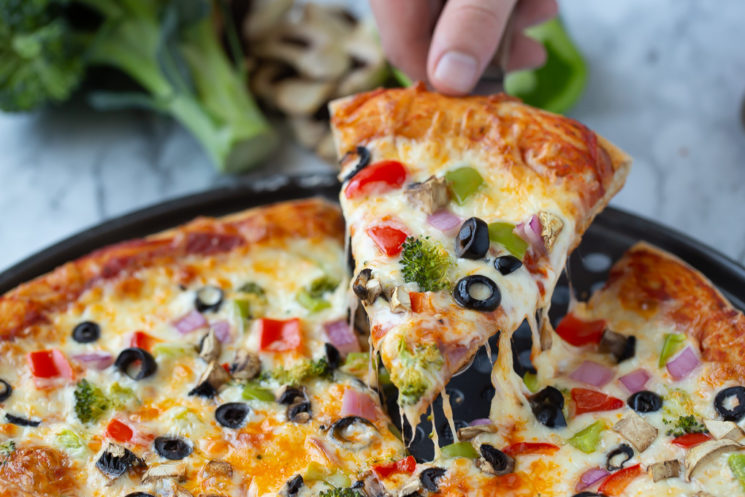 SATURDAY

Easy Dinner – this is a fend-for-yourself kind of night. There's left-overs in the freezer to choose from, otherwise my kids are capable of preparing toasted sandwiches, noodles or eggs on toast.
SUNDAY
Pumpkin Soup – this has to be the easiest pumpkin soup I've ever made (plus it's super delicious!). I like to make a double batch of this recipe so that I can freeze some and have on hand for quick and easy dinners.
  Find my Creamy Roast Pumpkin Soup recipe here.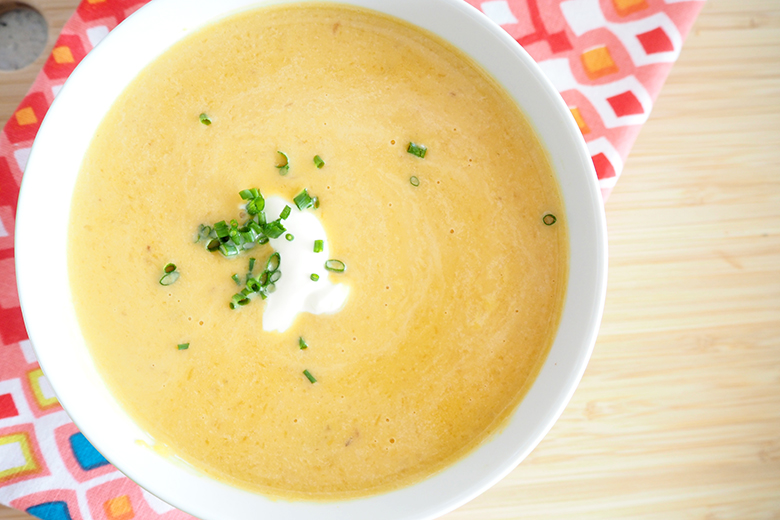 BAKING
Peanut Butter Coconut Balls – these bliss balls only require four ingredients, plus they're vegan and dairy-free (I've recently been trialling a dairy-free diet to help my daughter's eczema).
  Find my Peanut Butter Coconut Balls recipe here.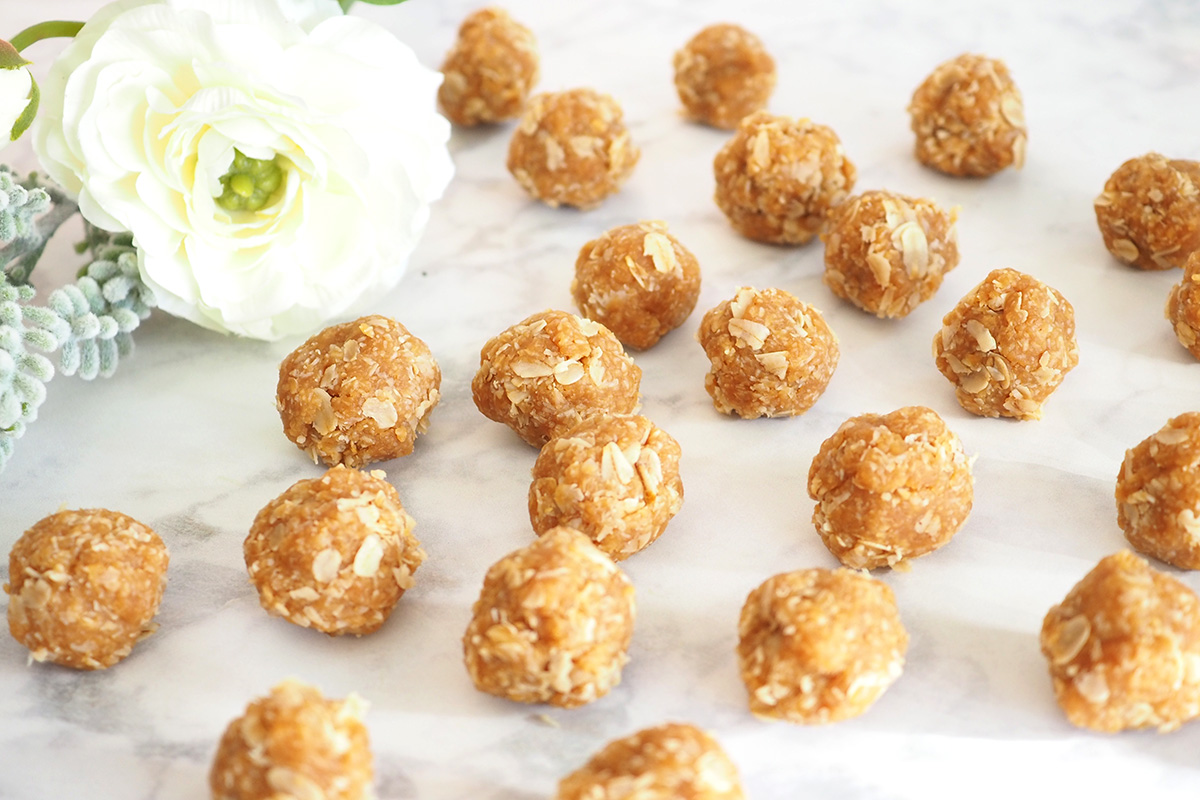 What is on your meal plan this week?
Please share your family's weekly meal plan in the comments below. I'll pick one to share every few weeks instead of mine as it's great to get variety and share what other families eat too!
---
Pin this image below to Pinterest!