A delicious, easy and super tasty looking 7-day family meal plan that comes courtesy of a lovely community member.
I get really inspired by my community's meal plans, which is why I try to share one of your meal plans every few weeks (if you'd like to share yours, please comment it below). This week's family meal plan comes courtesy of Claire, and it looks delicious. I especially loved the baked spuds with toppings dinner – I will definitely be plating that one up in my home soon!
Find more of my meal planning tips here:
Magnetic Meal Planner
Grocery Shopping List Pad
Weekly Planner Pad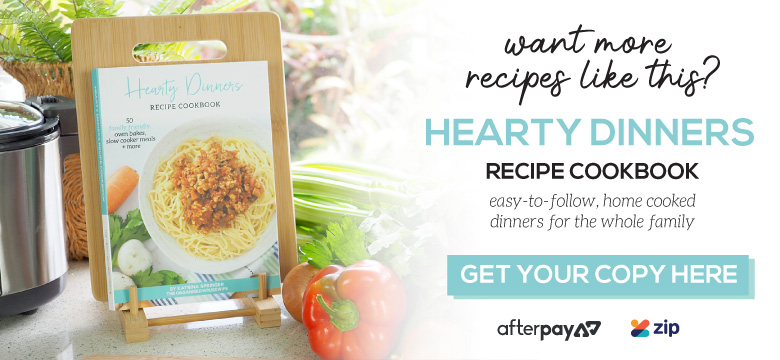 ARE YOU ON INSTAGRAM? – If you make any of these recipes, please share a photo, tag @theorgansiedhousewife and add hashtag it #TOHDinners  – I'd love to see what you're cooking!
MONDAY
Pork Steaks with Steamed Veg – Claire dished up her delicious pork steak with steamed veggies and a sweet apple sauce (yum!).
  Find this Pork with Chunky Applesauce recipe here.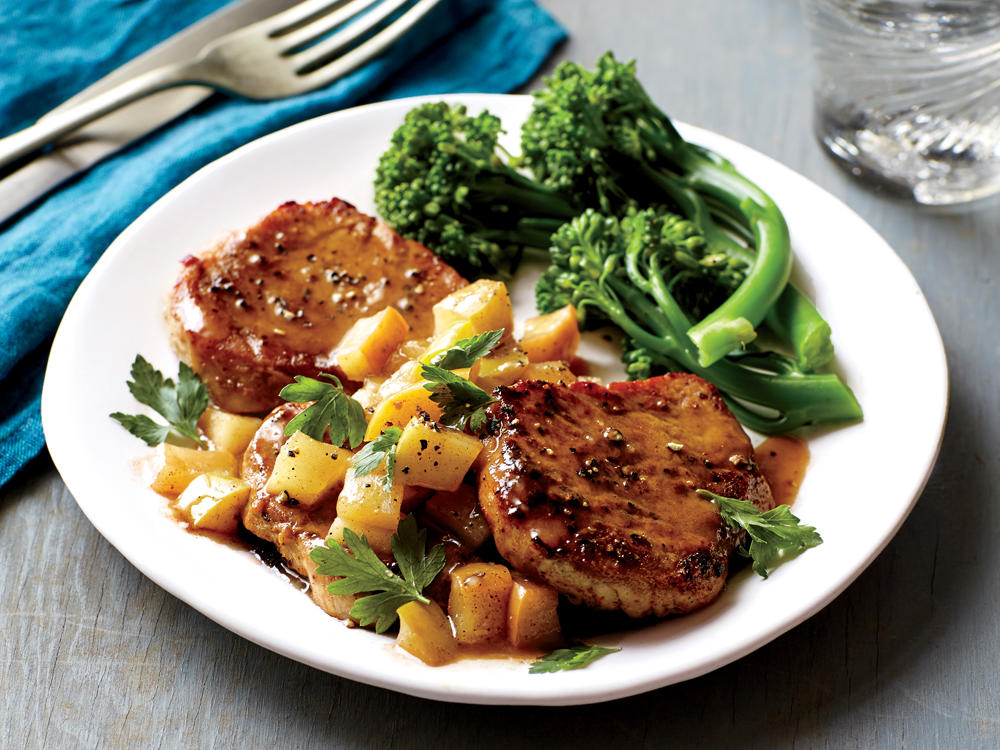 TUESDAY
Homemade Beef Lasagne – my family love lasagne too, which is why I developed this 'Cheats Lasagna' recipe which can go from prep to plate in half an hour. A tasty and easy meal for a weeknight dinner.
  Find my Easy Beef Lasagne recipe here.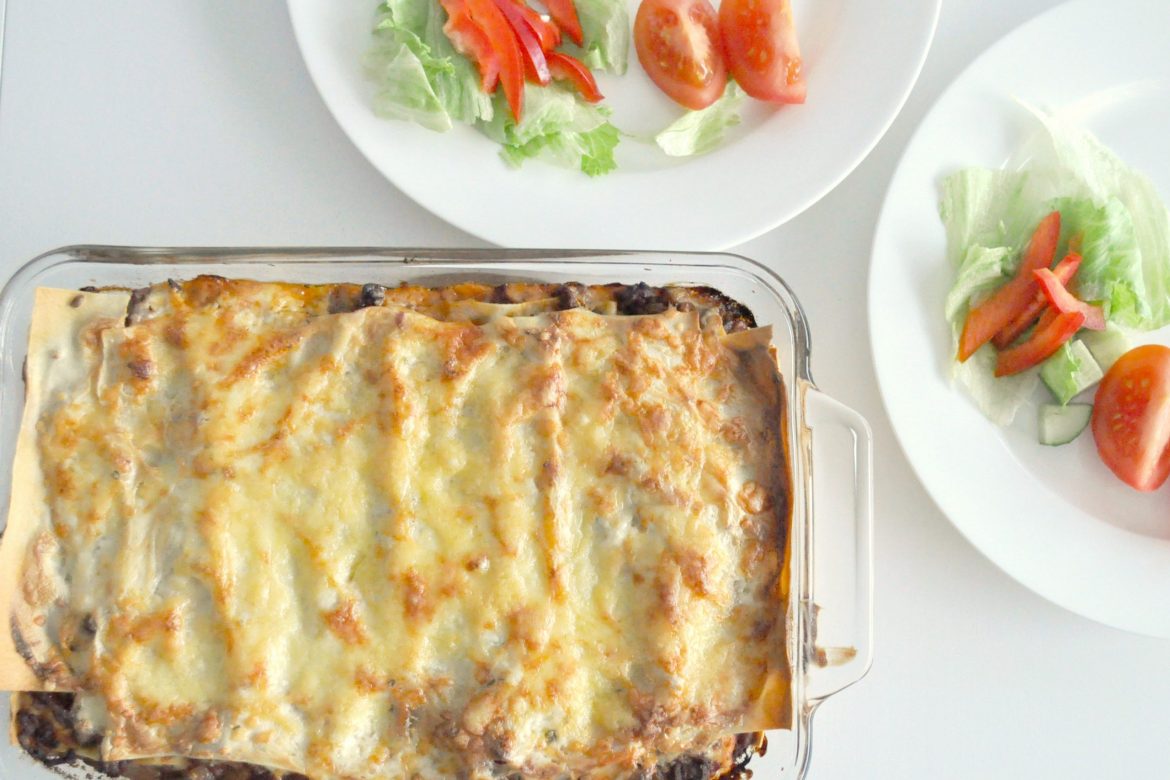 WEDNESDAY
Lemon Herb Chicken – this chicken recipe sounds so fresh and easy to make too! Claire served hers with a side of steamed veggies. What a healthy and tasty dinner for the whole family.
  Find this Lemon Herb Chicken Breasts recipe here.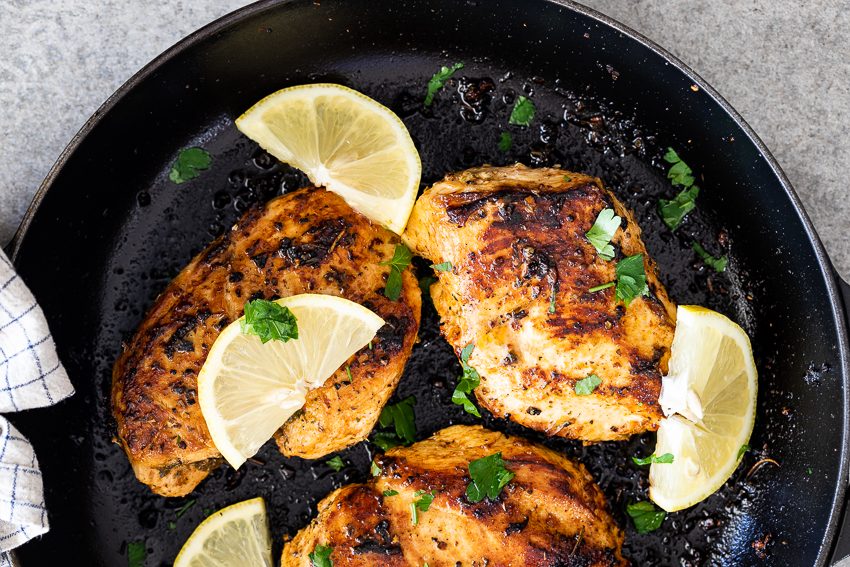 THURSDAY
Baked Spuds with Toppings – I love this for an easy (and creative!) dinner idea. What a great way to fill the troops up whilst allowing them the freedom to get in and create their own mini meals.
  Find this Instant Pot Baked Potatoes recipe here.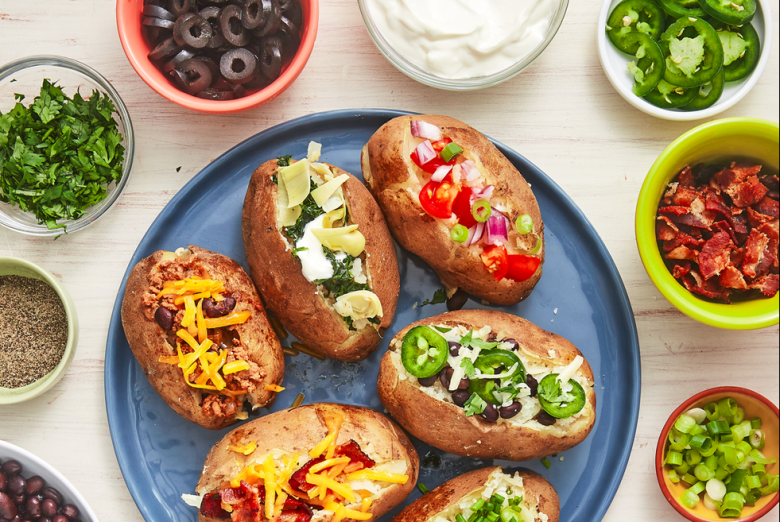 FRIDAY
Stir-Fry Beef – a stir-fry is a great way to pack a lot of veggies and nutrients into a dinner. Claire opted for a healthy beef and veggie stir-fry on a bed of jasmine rice. Simple, quick, and tasty.
  Find this Basic Beef and Vegetable Stir-Fry recipe here.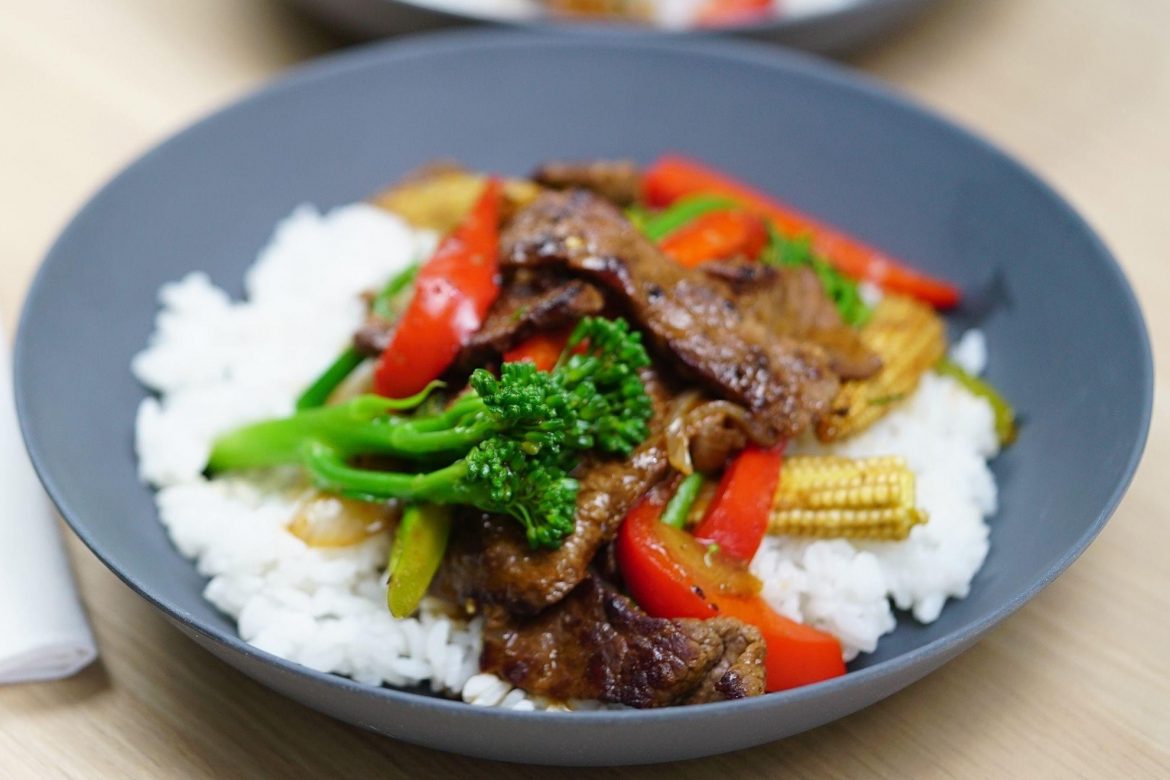 SATURDAY

Spaghetti Bolognese – Claire is certainly not alone in dishing up this family favourite! In a bid to make the traditional Spag Bol meal even easier, I created this super easy slow cooker recipe (below) that requires only two minutes to prep!
  Find my Slow Cooker Spaghetti and Meatballs recipe here.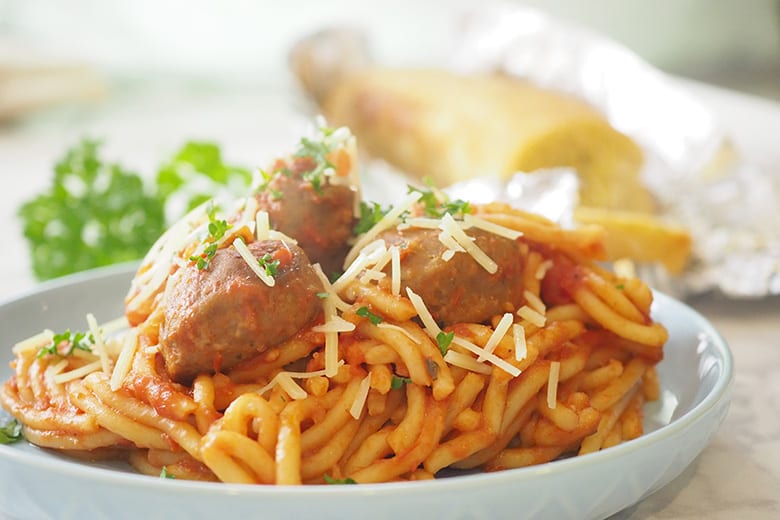 SUNDAY
Beef Chow Mein –  homemade Beef Chow Mein is delicious, not to mention fast, easy and full of flavour! I love to pack this dish with veggies, noodles and a pinch of curry powder.
  Find my Beef Chow Mein recipe here.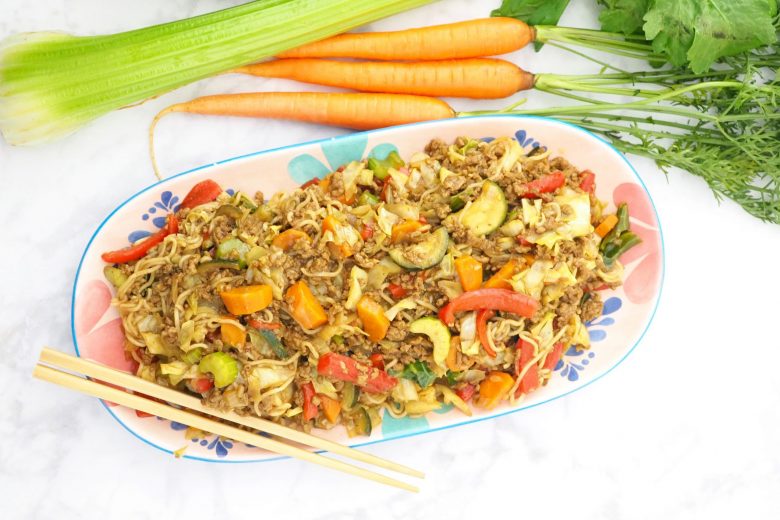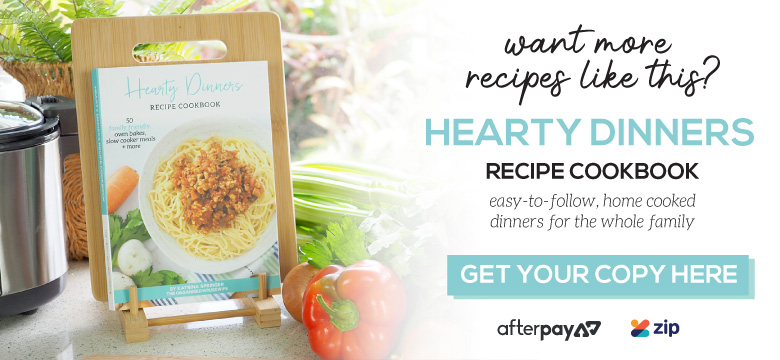 BAKING
Cinnamon Crumb Muffins – I'm not sure what baking Claire did, so thought I'd share what I baked this week. These muffins are so quick and easy to whip up (less than 30 mins!) and make a super tasty afternoon treat with a cuppa.
  Find my Cinnamon Crumb Muffins recipe here.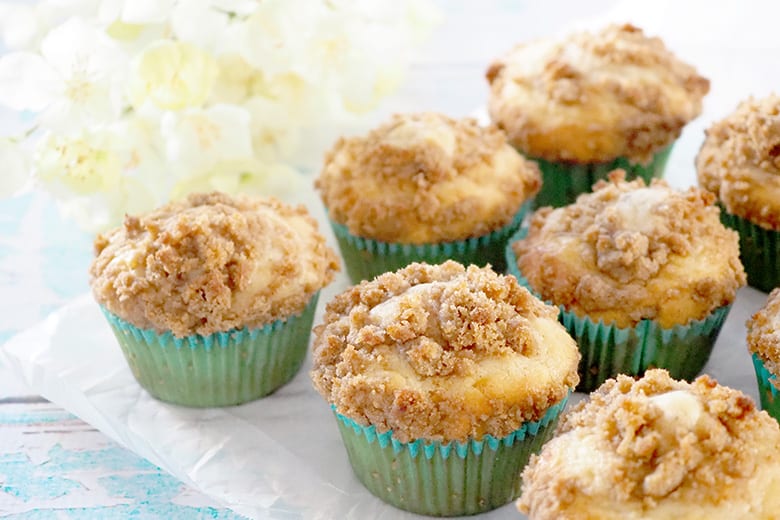 What is on your meal plan this week?
Please share your family's weekly meal plan in the comments below. I'll pick one to share every few weeks instead of mine as it's great to get variety and share what other families eat too!
---
Pin this image below to Pinterest!