Here's an easy and super simple solution to creating tasty meal plans during those crazy-busy weeks – plus an exclusive food coupon code just for you!
I'm so excited to deliver a very different – and super convenient – kind of meal plan this week. I've teamed together with Every Plate (who have also been kind enough to extent a VERY generous coupon code with us – more on this in a minute) to bring you an easy and affordable solution to those crazy-busy weeks we all have. I recently tried out Every Plate – a newly launched company that delivers fresh, tasty ingredients to your door each week – and was so impressed with the quality! You can choose up to six meals a week, but I love the fact I can choose as little as three, which is just enough to give me the little helping hand I need to get through a busy week.
---
EXCLUSIVE COUPON CODE – 40% OFF FIRST BOX!
Every Plate have generously offered The Organised Housewife Community a whopping 40% off their first box order! Simply click here to order and claim your discount.
No lock-in. Delivery is currently only available in Eastern Seaboard locations.

---
Find more of my meal planning tips here:
Magnetic Meal Planner
Grocery Shopping List Pad
Weekly Planner Pad
ARE YOU ON INSTAGRAM? – If you make any of these recipes, please share a photo, tag @theorgansiedhousewife and add hashtag it #TOHDinners  – I'd love to see what you're cooking!
I honestly didn't think I was going to enjoy Every Plate as much as I did! What I loved the most was how it pushed me to try some new and different recipes. My family really stepped outside of our comfort box and created some tasty cuisines we wouldn't normal cook. The food was fresh, the meals quick and easy to prepare, and even the meat expiry lasted well over the week (so I was able to plan the meals for whichever night I wanted them).
MONDAY
Seared Chicken & Chive Sauce with Mash – this meal (like all these Every Plate dinners) was thrown together in just half an hour. The creamy sauce was studded with chives and teamed perfectly with the seared chicken and steamed veggies – plus I love mashed potato on a cold winter's night!
  Recipe and food available from Every Plate.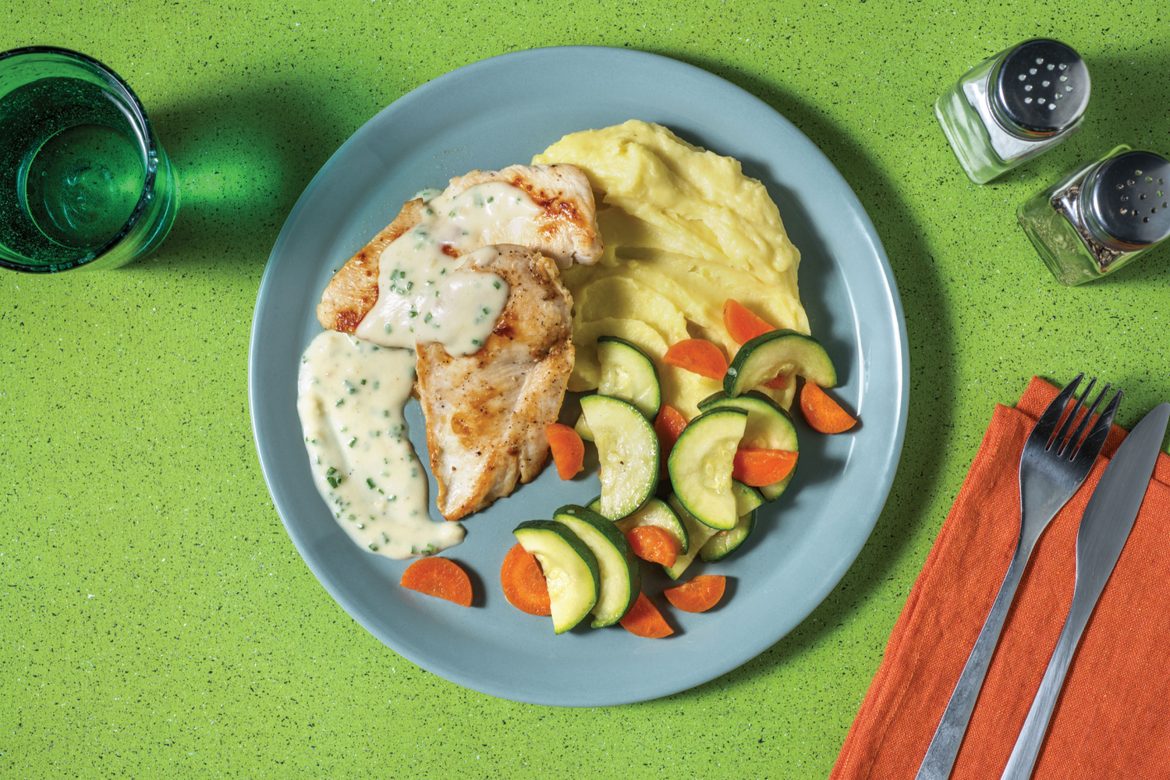 TUESDAY
Classic Beef Burger with Sweet Potato Wedges – this was not a plain and boring home-cooked burger recipe – the herbed garlic seasoning, aioli and the side of chunky sweet potato wedges made sure of that! Yum yum!
  Recipe and food available from Every Plate.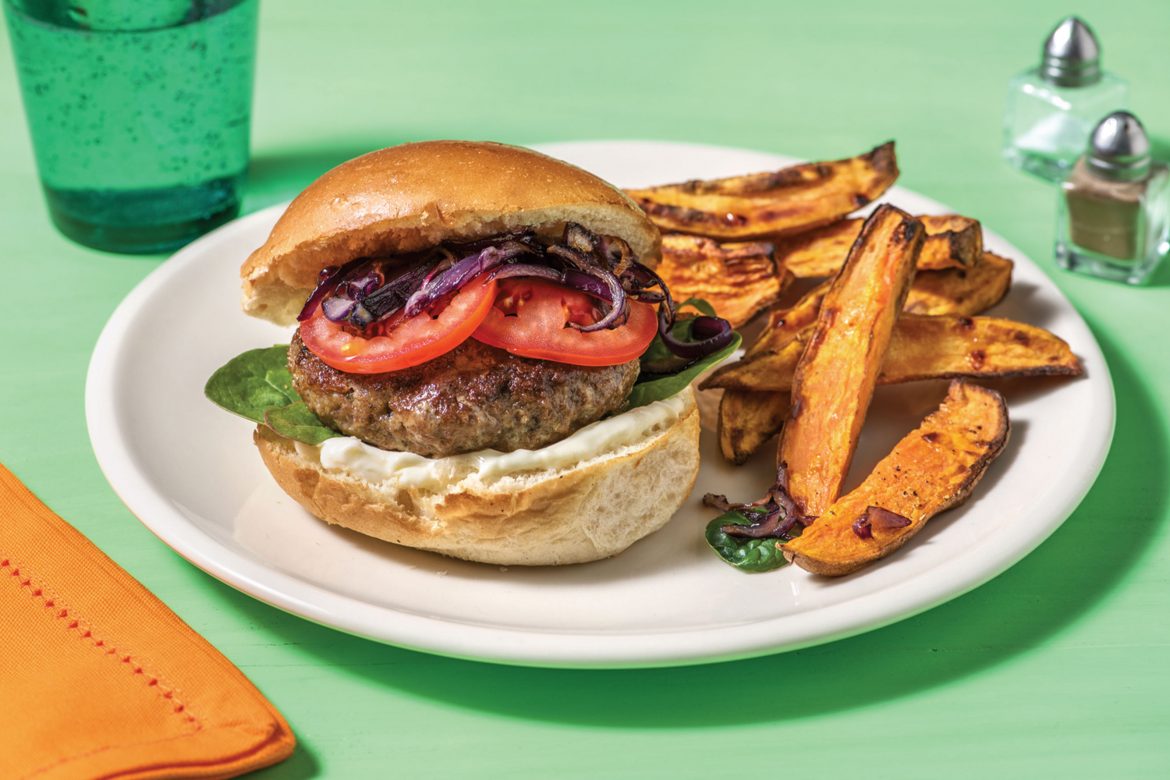 WEDNESDAY
Malaysian Pork Stir-Fry with Ginger Rice – this recipe may just put your local takeaway joint out of business. The fresh ingredients and spices in this dish give it a zingy and full-flavoured taste that had the whole family wanting seconds.
  Recipe and food available from Every Plate.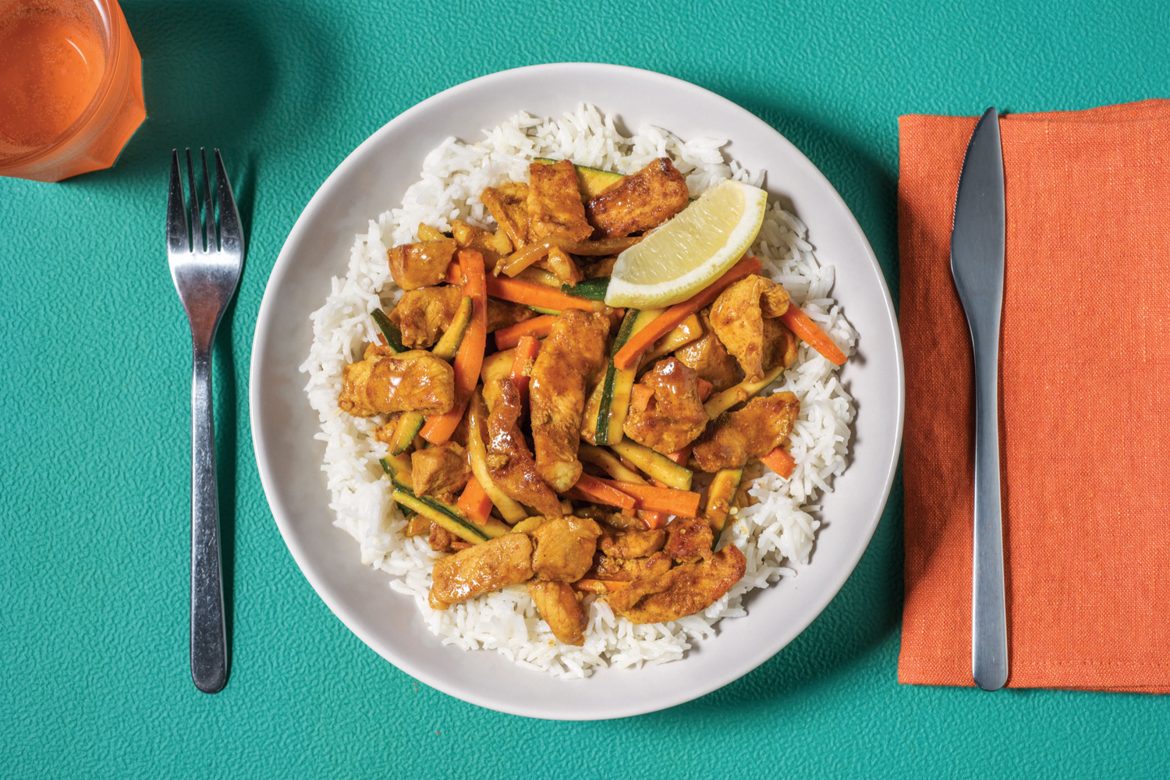 THURSDAY
Hoisin Pork Tacos with Aioli – who said tacos can't be fun?! I was a little surprised by this combo at first, but the hoisin pork combined with the fresh veggies and aioli tasted delicious wrapped in a tortilla.
  Recipe and food available from Every Plate.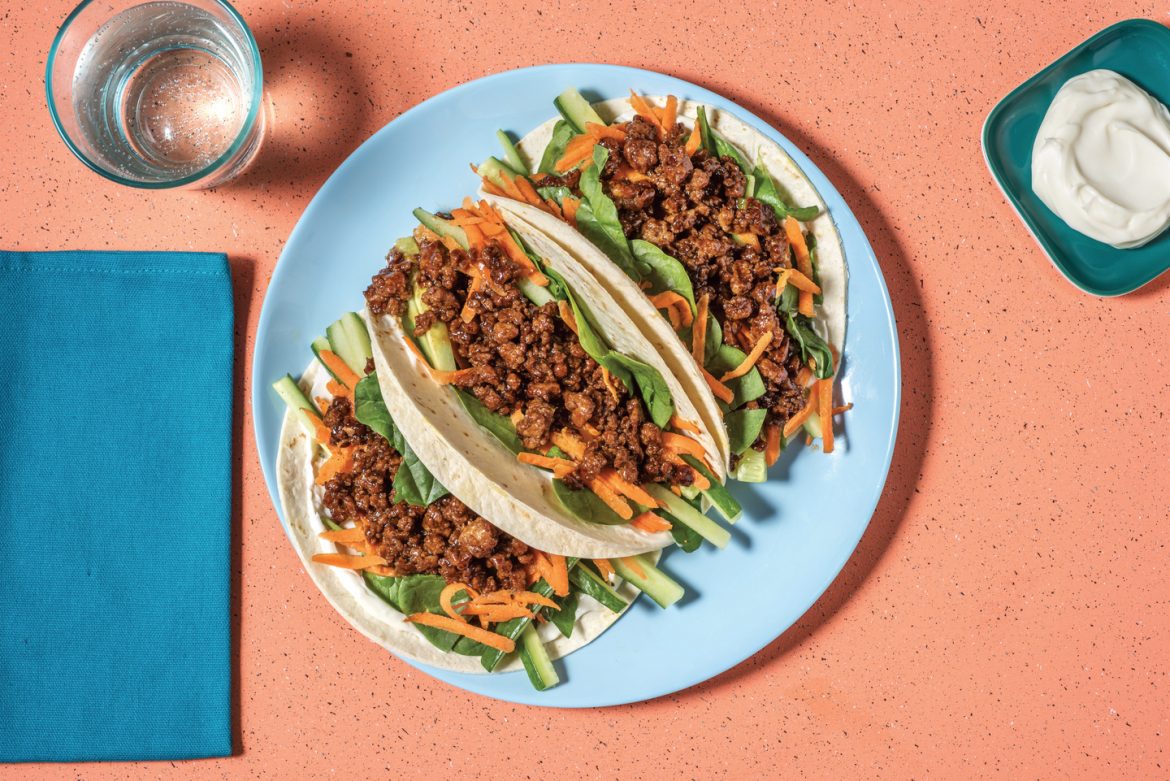 FRIDAY
Cheesy Bean Baked Quesadillas with Sour Cream – I love that Easy Plate offer at least one vegetarian meal each week – and this one did not disappoint! This cheesy Mexican and corn quesadilla recipe was especially delicious when teamed with the sour cream.
  Recipe and food available from Every Plate.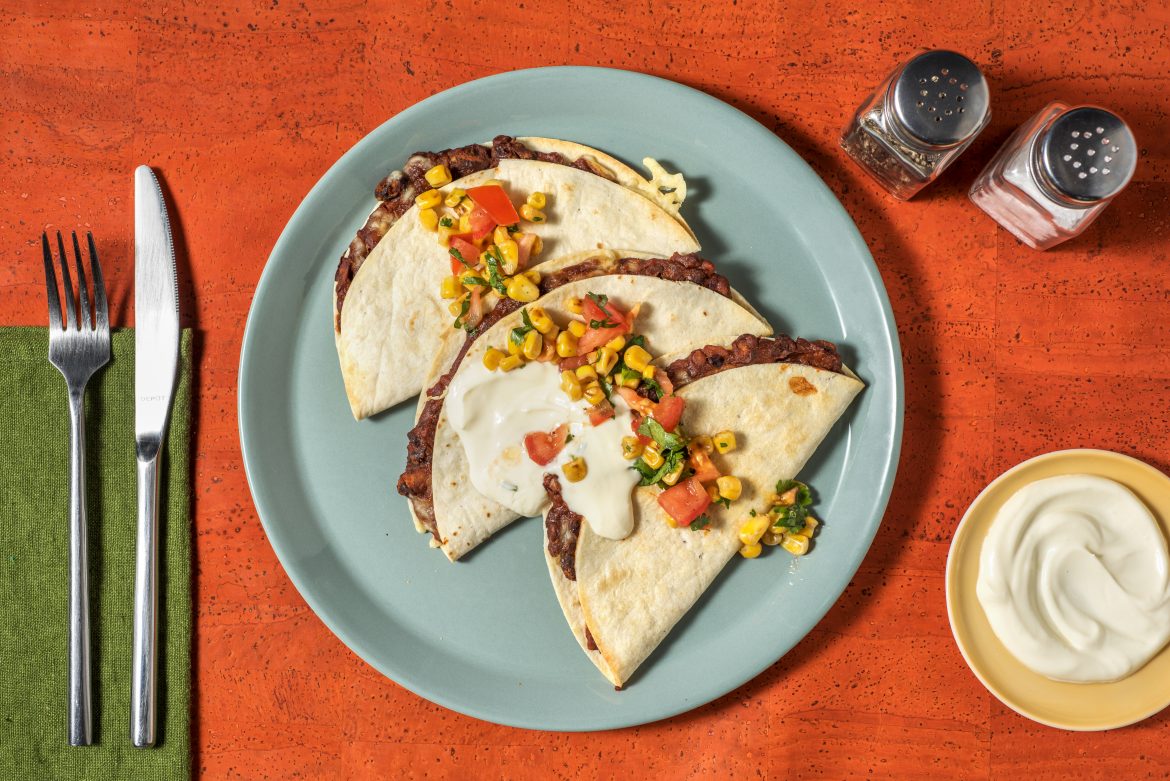 SATURDAY

Rump Steak and Pesto Butter with Roast Potatoes & Veggies – this recipe put a creative Italian twist on 'meat and three veg' with it's rich pesto butter. Golden chunks of roasted potatoes plus colourful garlic veggies helped complete the creative twist.
  Recipe and food available from Every Plate.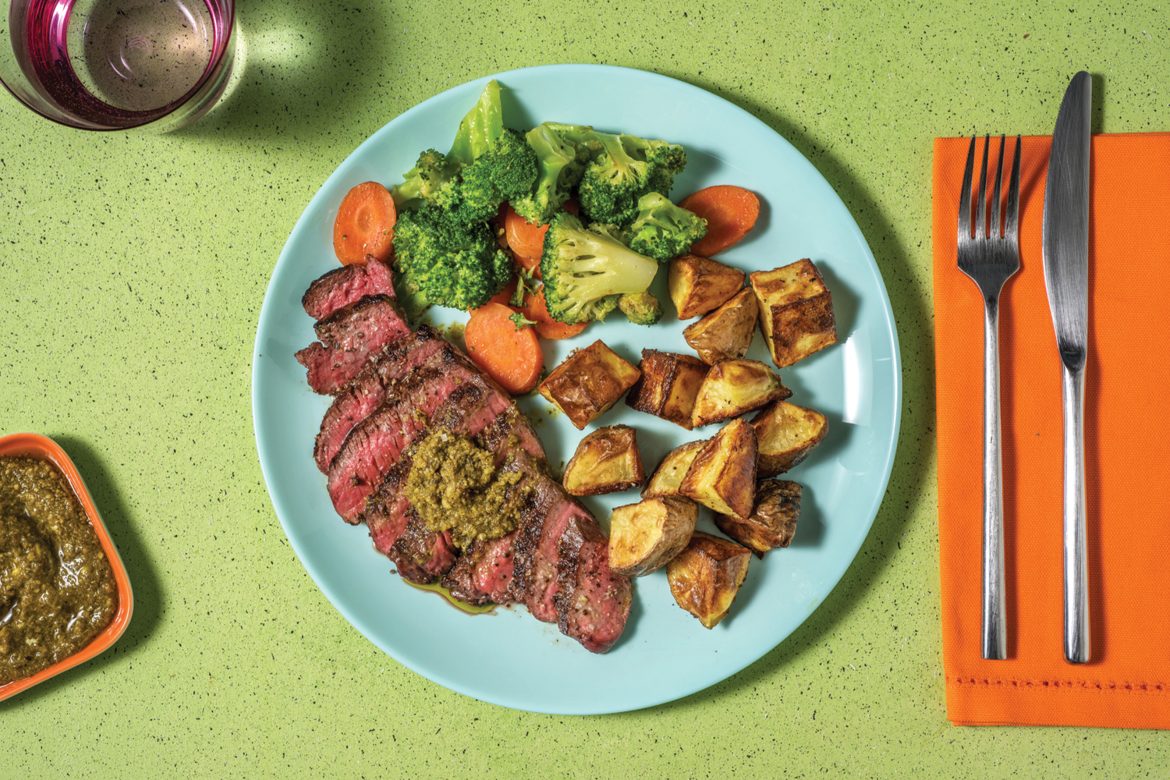 SUNDAY
Indian Spiced Chicken with Garlic Rice & Salsa – these meals all had so much flavour – especially this one! The chicken steaks were so succulent and just mildly spiced. They tasted delicious with the fragrant garlic rice and refreshing side salad.
  Recipe and food available from Every Plate.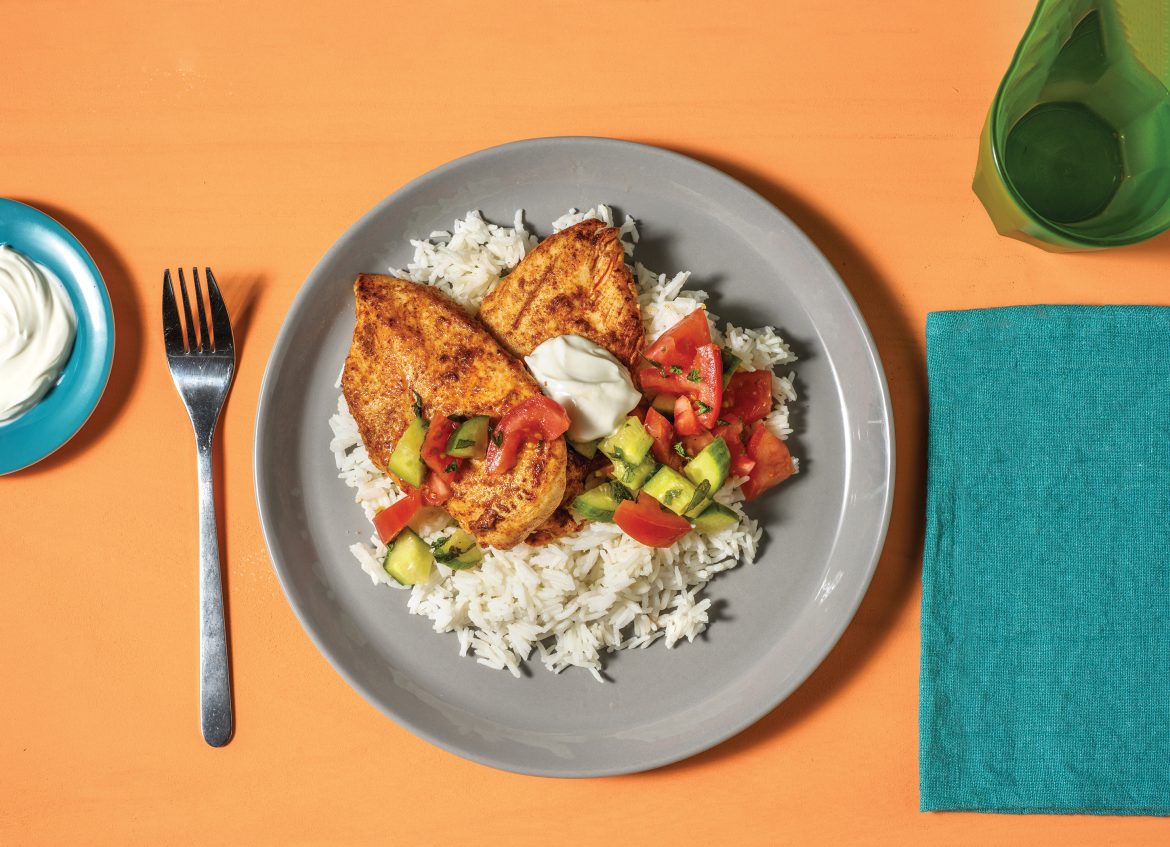 BAKING
Blueberry Muffins with Crunchy Topping – these are so simple to make, have a delicious crunchy topping, plus they make a tasty treat for the kid's school lunchboxes.
  Find my Blueberry Muffins recipe here.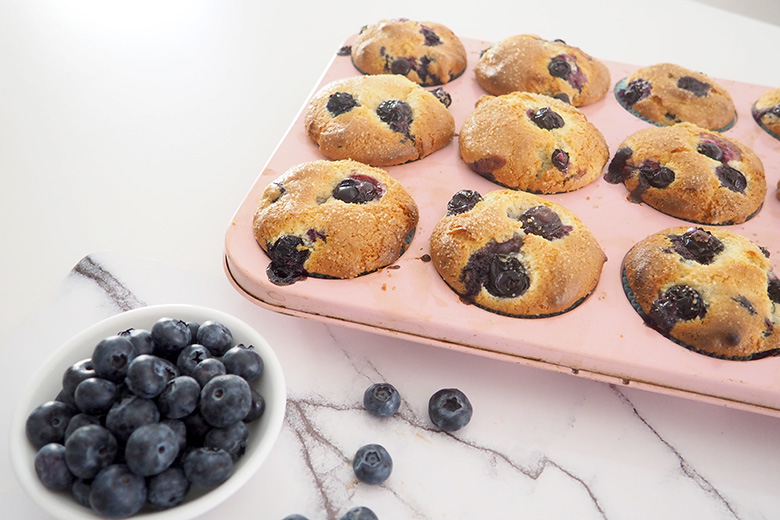 What is on your meal plan this week?
Please share your family's weekly meal plan in the comments below. I'll pick one to share every few weeks instead of mine as it's great to get variety and share what other families eat too!
---
Pin this image below to Pinterest!