A reader shares her weekly family meal plan, created with the help of The Organised Housewife cookbook, shopping list, and magnetic meal planner.
This 7 day meal plan was shared with us in The Organised Housewife Shop Insiders group by our lovely customer Suzette, who recently purchased our Stress-Less Dinner Bundle. With the help of her Hearty Dinners Recipe Cookbook (that's packed with wholesome, home-cooked recipe ideas!), her trendy categorised shopping list and the convenient magnetised meal planner, Suzette was able to create this super yummy meal plan for her family to enjoy.
Find more of my meal planning tips here:
Magnetic Meal Planner
Grocery Shopping List Pad
Weekly Planner Pad


ARE YOU ON INSTAGRAM? – If you make any of these recipes, please share a photo, tag @theorgansiedhousewife and add hashtag it #TOHDinners  – I'd love to see what you're cooking!
MONDAY
Sesame Chicken – Chinese takeaway is the best, but this homemade slow cooker recipe is the next best thing (plus you don't need to leave the house to go get it!).
  Find my Slow Cooker Honey Sesame Chicken recipe here.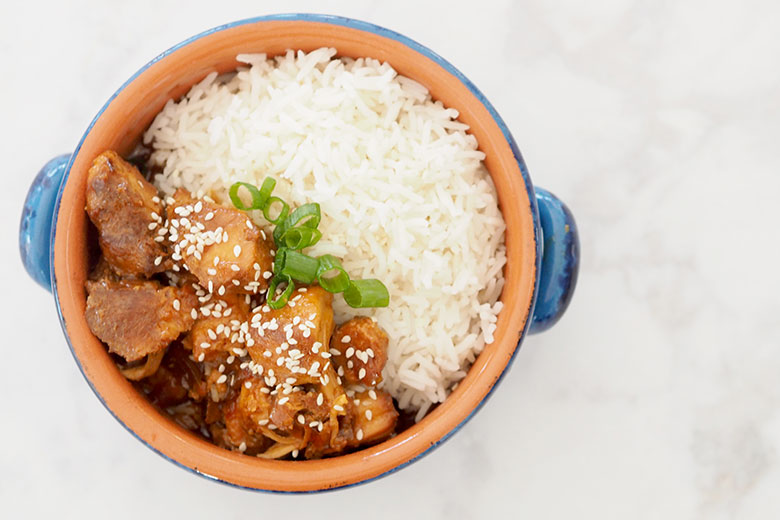 TUESDAY
Salami Pasta – this meal graced my family's dinner table only last week. Clearly Suzette has an enviable palate – lol! – but in all honesty, this is a super easy and absolutely delicious dinner. Suzette made her pasta in a Thermomix and used salami, however I cooked my on the stovetop with chorizo.
  Find my Creamy Chorizo Pasta recipe here.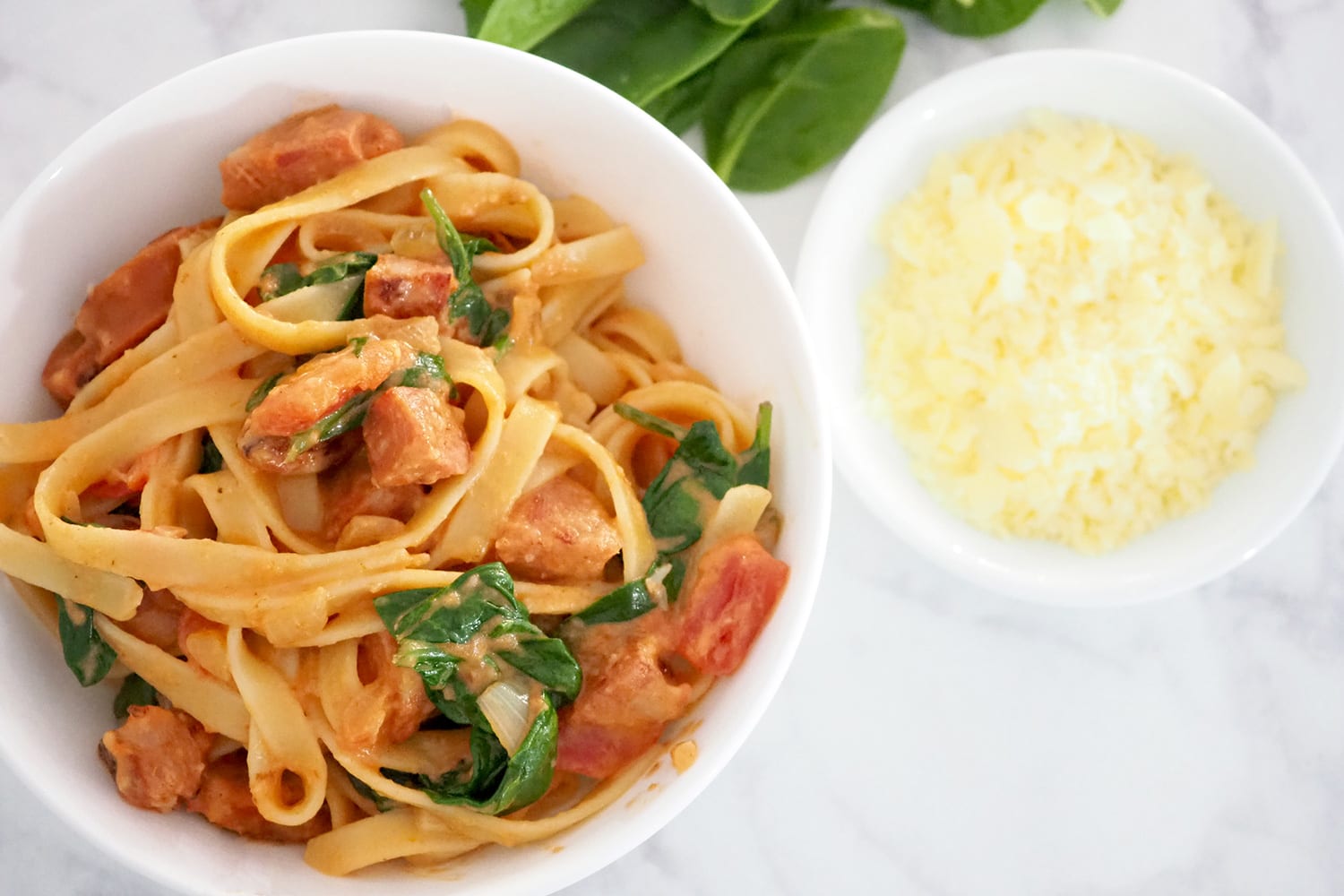 WEDNESDAY
Sausage and Veg Bake – this is a fabulous dinner for getting lots of veggies into your family. I like to add in tomatoes, capsicum, zucchini and mushrooms – but you could certainly add in additional veggies if you like.
  Find my Sausage and Vegetable Pasta Bake recipe here.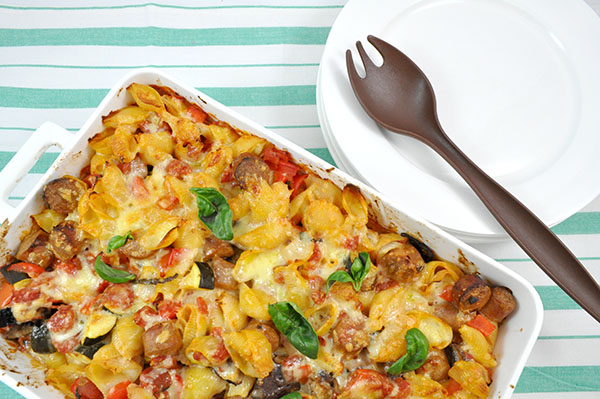 THURSDAY
Chicken Pesto Pasta – this is a really easy (and tasty!) dinner idea can be made in the time it takes to cook pasta, with just three extra minutes needed!
  Find my Chicken and Basil Fettuccine recipe here.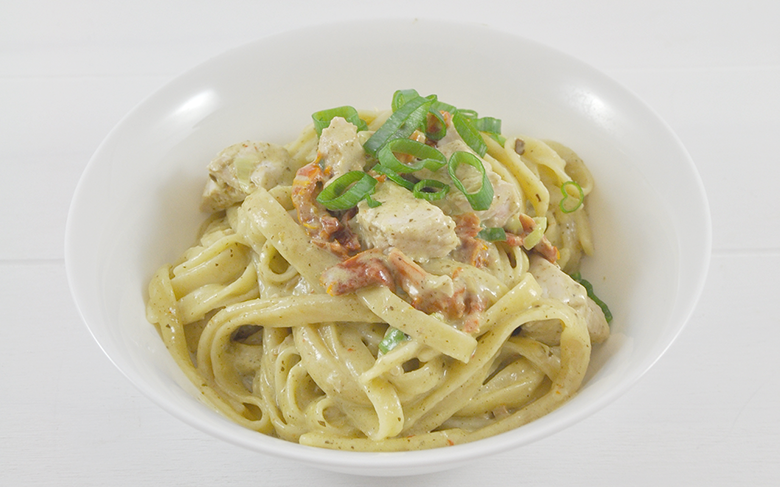 FRIDAY
Freezer Stuff – just like Suzette, I try to regularly schedule in a night of leftovers or freezer food. We all need a night off cooking every now and again.
SATURDAY

Mac 'N Cheese – Suzette made this meal with a Thermomix too, however I generally use my oven to prep this dish. It's a fabulous recipe to cook up with the kids. It has crispy bacon pieces inside with a topping of crunchy garlic bread – it's super yummy!
  Find my Mac 'N Cheese with Bacon recipe here.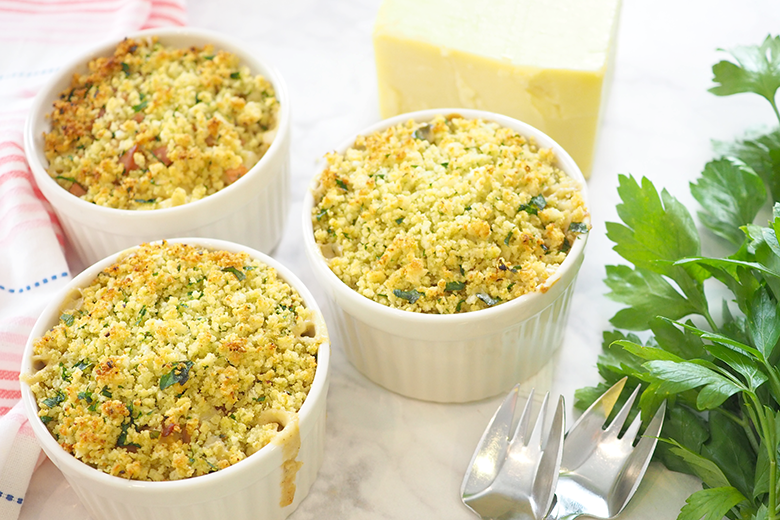 SUNDAY
Lasagne – this is a great meal for growing children! You can serve up a traditional beef lasagna or opt for a super easy chicken lasagna like my recipe below. I simply steam the veggies whilst the lasagna is cooking, and then presto, you have yourself a hearty and healthy home-cooked meal.
  Find my Easy Chicken Lasagne recipe here.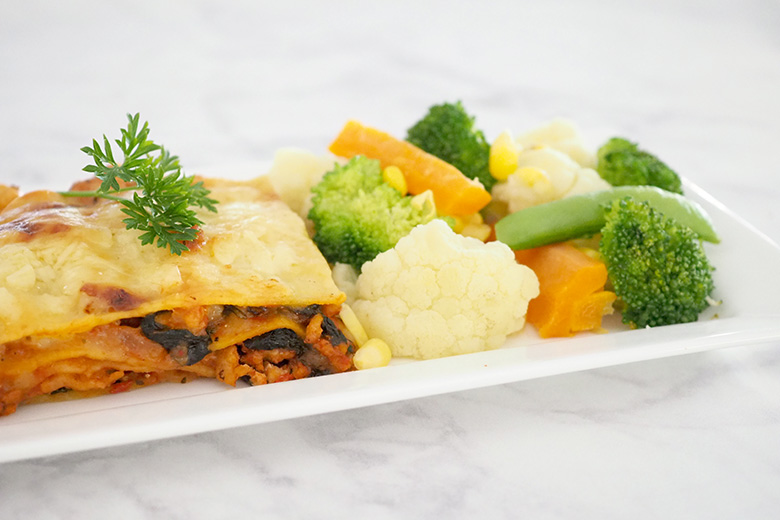 BAKING
Banana & Maple Syrup Loaf – a delicious and really easy to make (only needs 10 minutes prep!) banana bread recipe that's fabulous for freezing and having on hand for an easy school lunchbox snack.
  Find my Banana and Maple Syrup Loaf recipe here.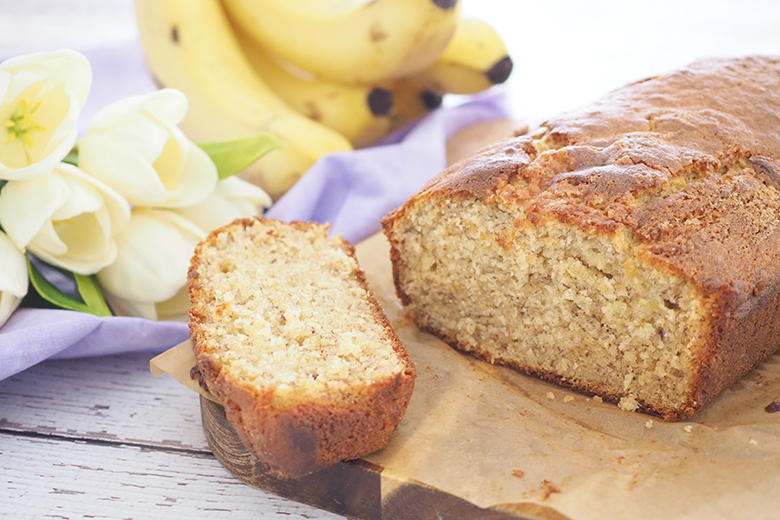 ---
CUSTOMER MEAL PLAN
This week's meal plan comes courtesy of Suzette, who used her new new Magnetic Weekly Meal Planner, Hearty Dinners Recipe Cookbook, and Shopping List Notepad to organise her week's meals. In Suzette's words: "[I'm] loving how organised this makes me feel".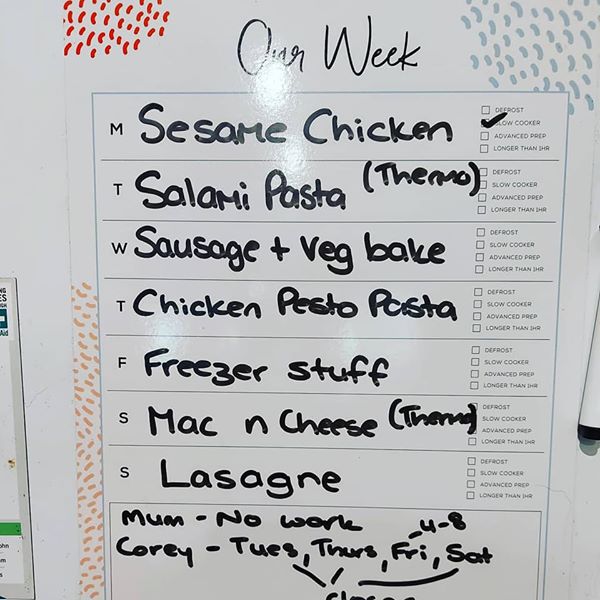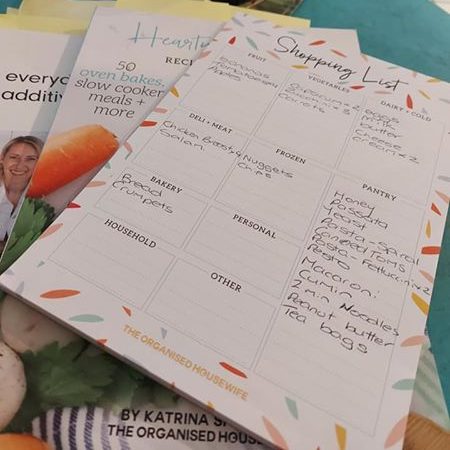 ---
What is on your meal plan this week?
Please share your family's weekly meal plan in the comments below. I'll pick one to share every few weeks instead of mine as it's great to get variety and share what other families eat too!
---
Pin this image below to Pinterest!