A weekly family meal plan that's full of hearty, home-cooked meals that are bursting with flavour, despite being quick and easy to throw together.
I took last week off work to spend time with my family, and more importantly, to spend some time on myself. I didn't want to spend hours in the kitchen every night, but still craved delicious, warm, and hearty meals that were fitting for a cold winter's night. This is why this week's meal plan consists of tasty home-cooked meals that can be thrown together pretty quickly, and even utilised over more than one night.
Find more of my meal planning tips here:
Magnetic Meal Planner
Grocery Shopping List Pad
Weekly Planner Pad


ARE YOU ON INSTAGRAM? – If you make any of these recipes, please share a photo, tag @theorgansiedhousewife and add hashtag it #TOHDinners  – I'd love to see what you're cooking!
MONDAY
Pork Steak and Vegetables – a meat and three veg dinner needn't be boring! This hearty, home-cooked meal is easy, tasty and perfect for a cold night in with the family.
  Find this Pork Chops with Maple-Roasted Vegetables recipe here.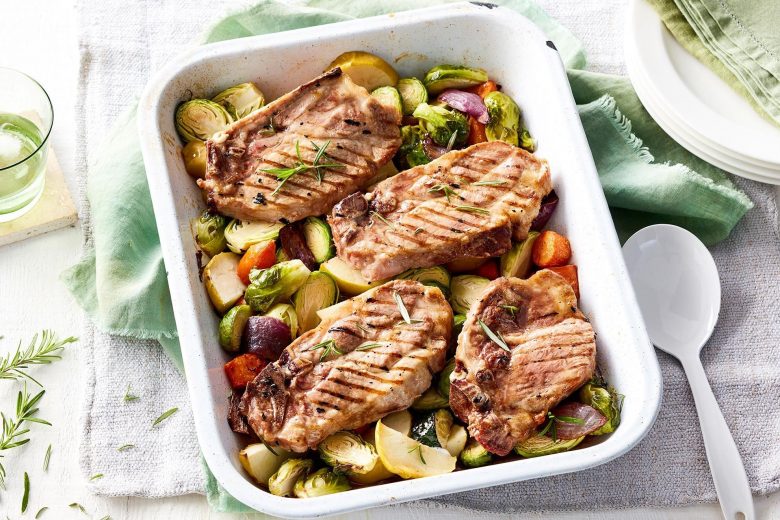 TUESDAY
Mexican Salsa Chicken Pasta Bake – this slow cooker Mexican Salsa Chicken is so versatile! Serve over pasta, on pizza, in burritos, in enchiladas, or as a pasta bake with melted cheese – yummy!
  Find my Slow Cooker Mexican Salsa Chicken recipe here.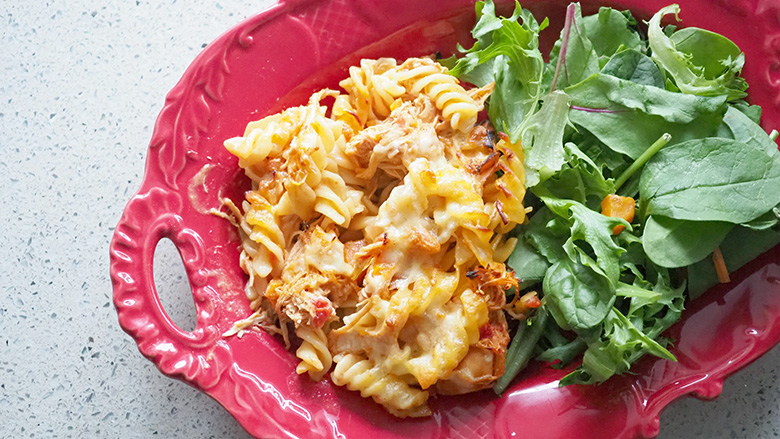 WEDNESDAY
Left-Overs on Pizza – the left-over Mexican Salsa Chicken from last night's versatile meal was used to whip up some tasty pita bread pizzas (I told you it's a versatile recipe!).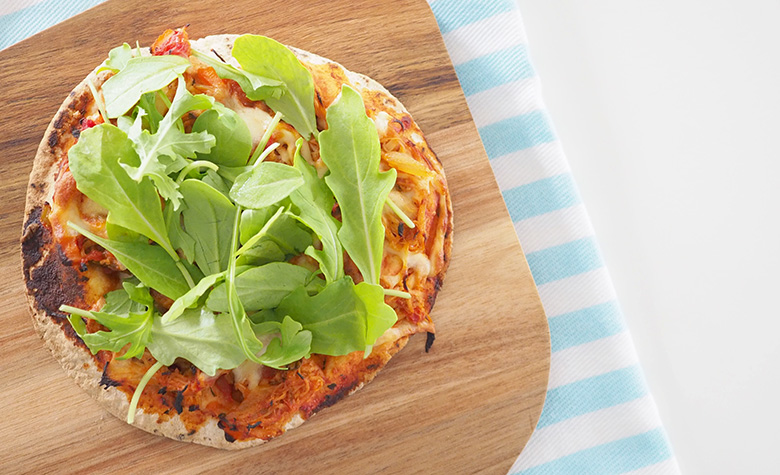 THURSDAY
Fish and Salad – I use frozen fish from the supermarket when making my fish and salad dinners – it's a quick and fuss-free way to create a delicious meal that's perfect for a busy weeknight.
  Find this Oven-Fried Fish with Potato Salad recipe here.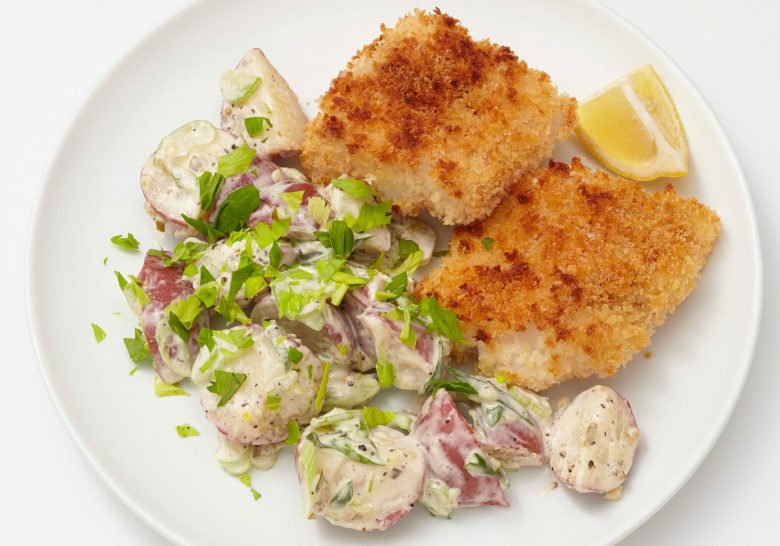 FRIDAY
Nachos – I love the hack in this recipe which says to bake the nachos briefly before topping with all your ingredients so they don't go soggy. After all, nobody wants soggy nachos – lol!
  Find this Nachos recipe here.
SATURDAY

Creamy Chorizo Pasta – an absolutely delicious meal that is super simple to throw together – and ridiculously yummy too!
  Find my Creamy Chorizo Pasta recipe here.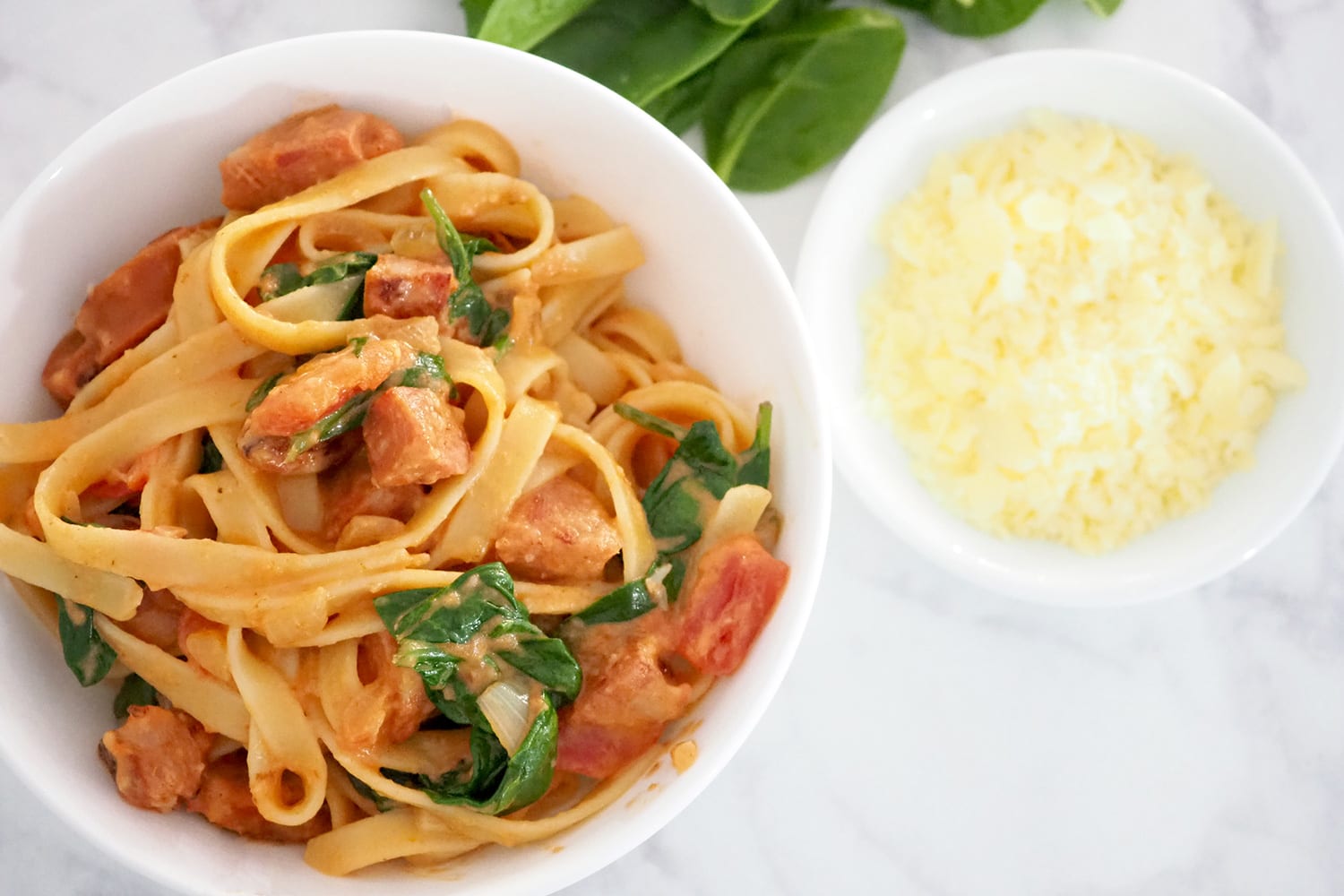 SUNDAY
Crumbed Lamb Cutlets with Salad – cutlets are great for young children because they're easy to hold on to and eat. My children are past this point, but still love this dinner simply because it's super tasty!
  Find this Crumbed Lamb Cutlets with Warm Pumpkin Salad recipe here.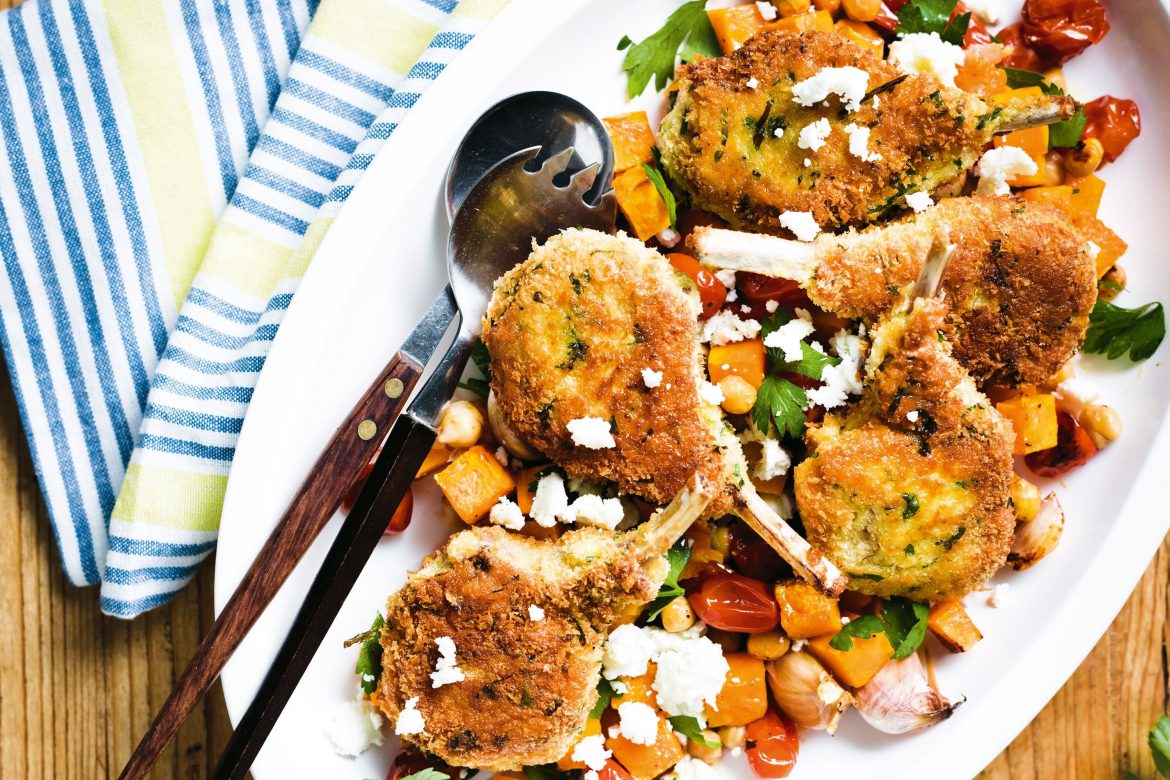 BAKING
Banana Chocolate Muffins – this is a quick and easy muffin recipe that can be whipped up for the kid's lunch boxes, after-school snack, or even a weekend sporting event.
  Find my Chocolate Banana Muffins recipe here.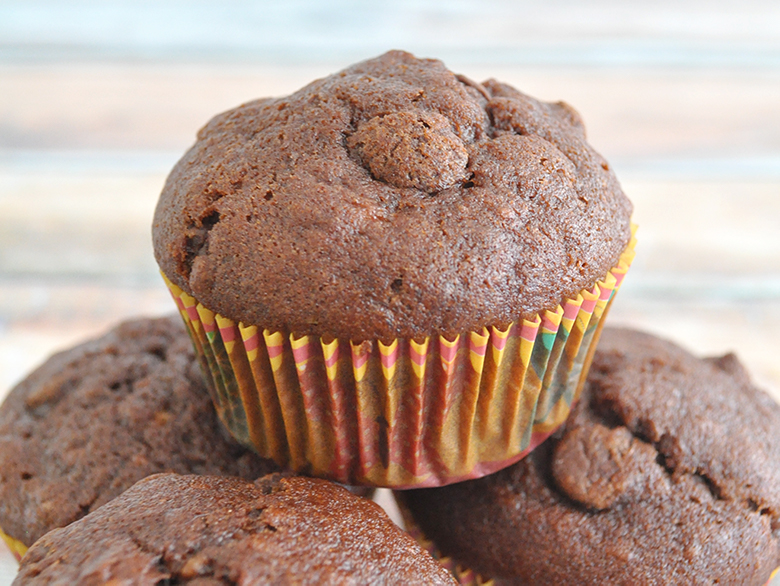 What is on your meal plan this week?
Please share your family's weekly meal plan in the comments below. I'll pick one to share every few weeks instead of mine as it's great to get variety and share what other families eat too!
---
Pin this image below to Pinterest!