A weekly family meal plan that's full of hearty, home-cooked meals with a few quick and easy dinners thrown in for those busy weeknights too!
I've been making the most of the cold winter weather that's well and truly upon us, by dishing up warm, wholesome dinners that my family have loved – and this week's 7 day meal plan is no exception! It's a tasty mix of warm comfort recipes, and quick and simple dishes that are perfect for busy weeknights.
Find more of my meal planning tips here:
Magnetic Meal Planner
Grocery Shopping List Pad
Weekly Planner Pad

ARE YOU ON INSTAGRAM? – If you make any of these recipes, please share a photo, tag @theorgansiedhousewife and add hashtag it #TOHDinners  – I'd love to see what you're cooking!
MONDAY
Veal Schnitzel and Steamed Veggies – I bought our schnitzels ready-made from the supermarket and paired them with some simple steamed veggies. If you're feeling more adventurous though, you could try your hand at this recipe below which looks quite quick and simple. Plus it can be made with either pork, veal or chicken.
  Find this Authentic German Schnitzel recipe here.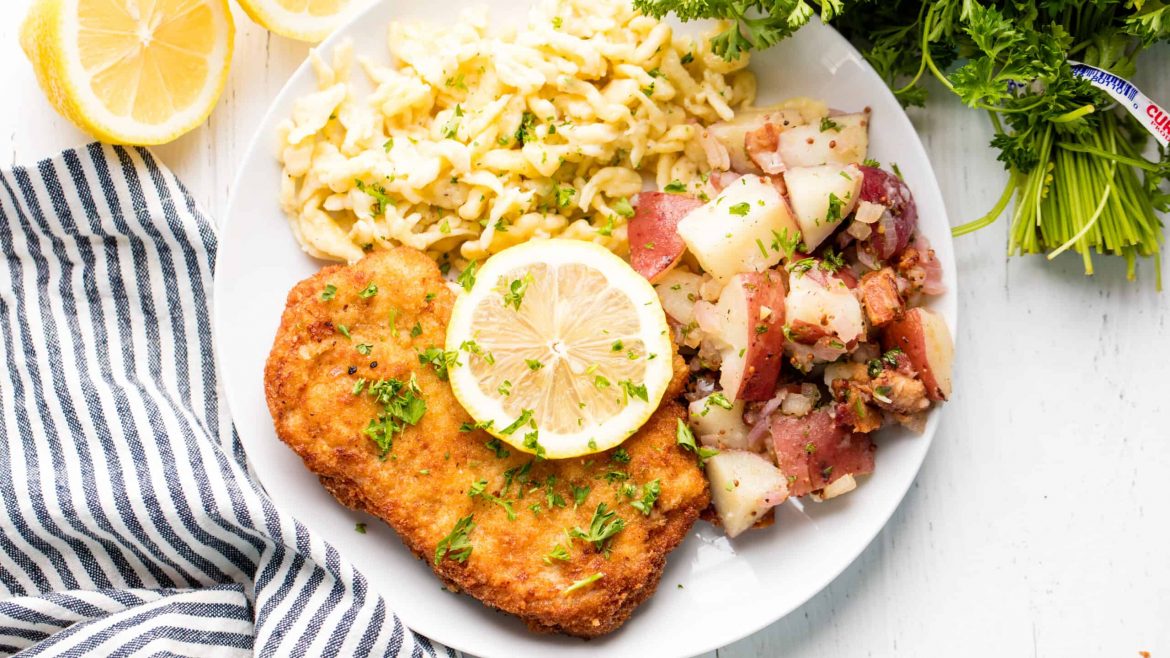 TUESDAY
Curried Fish Vegetable Pie – this is definitely one of my favourite winter meals! A real comfort meal, and the leftovers are delicious served up again the next day. If you're preparing this for young children you could use a milder curry paste to suit their taste buds.
  Find my Curried Fish and Vegetable Pot Pie recipe here.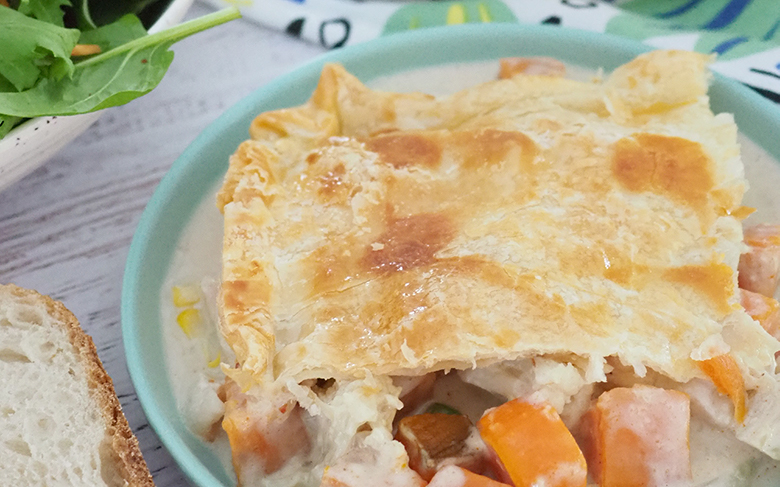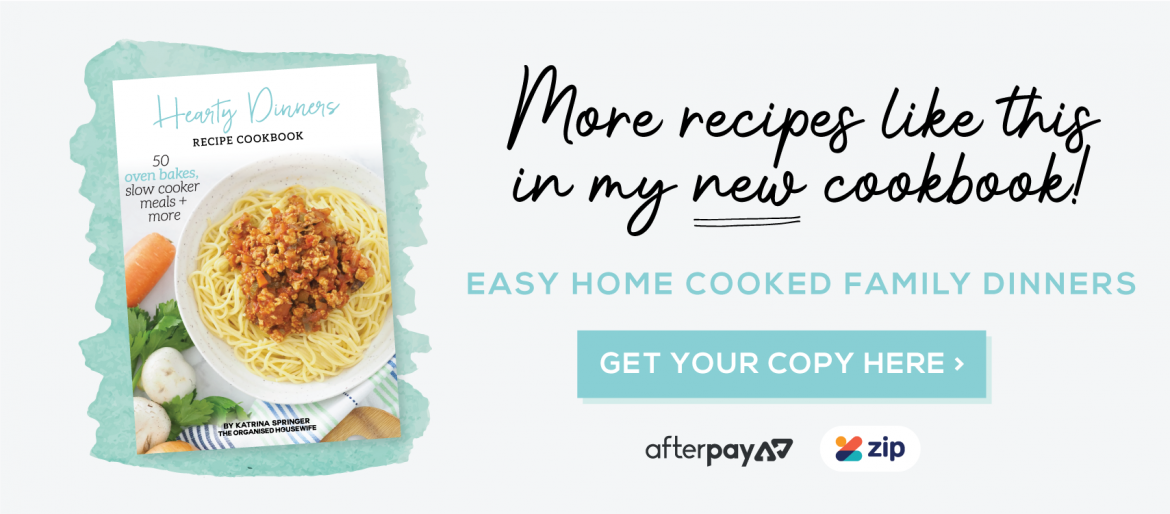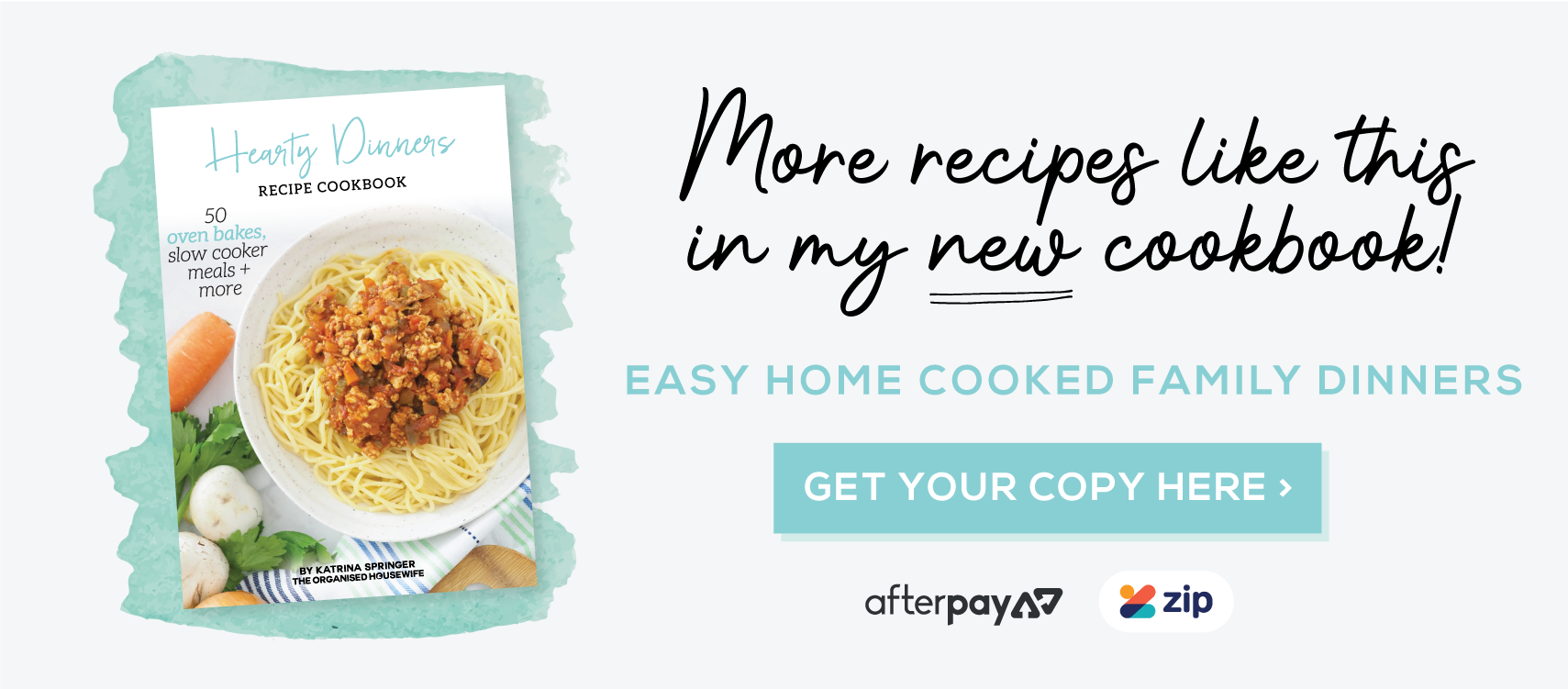 WEDNESDAY
Chicken Tacos – tacos are a healthy and quick meal that I like to dish up pretty frequently for my family. On this night we opted for easy chicken tacos with avocado and tomato – my family go absolutely crazy for Mexican food!
  Find this Easy Chicken Tacos recipe here.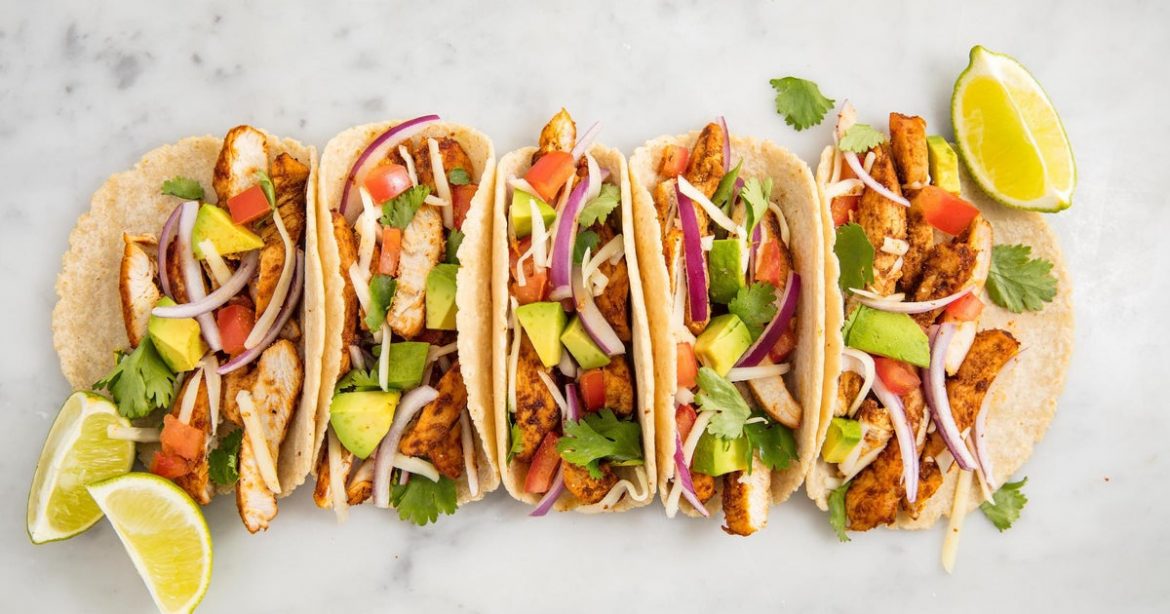 THURSDAY
Sausage and Vegetable Bake – this is a fantastic (and super delicious!) recipe for using up any left over sausages. This bake makes a very affordable meal that's great for growing children.
  Find my Sausage and Vegetable Pasta Bake recipe here.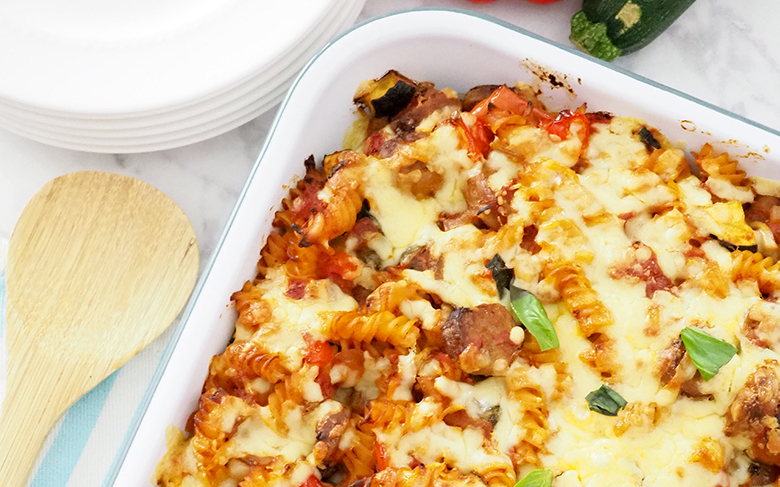 FRIDAY
Homemade Burgers – whilst you can make your own burger patties from scratch, I very often opt for pre-made ones from the supermarket. On this night we made our burgers from frozen Aldi beef patties. It's a quick and easy dinner idea, and once you've added a little sauce and salad, these burgers are delicious!
  Find this Hamburger recipe here.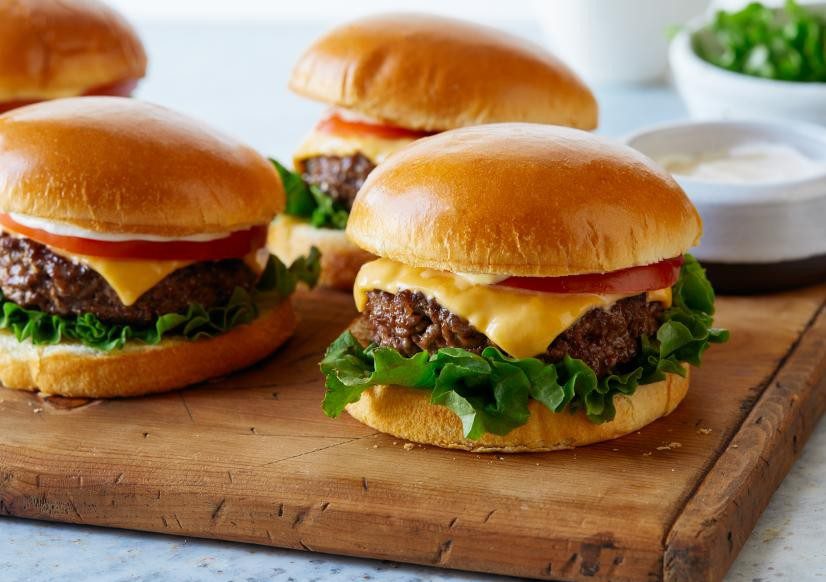 SATURDAY

Avo Smash – I am a huge fan of simple dinner ideas like this! Add a little smoked salmon and feta to avocado smash on toast and you have yourself a super tasty (and quick!) dinner option. You could even add a poached egg!
  Find this Salmon and Smashed Avocado Bruschetta recipe here.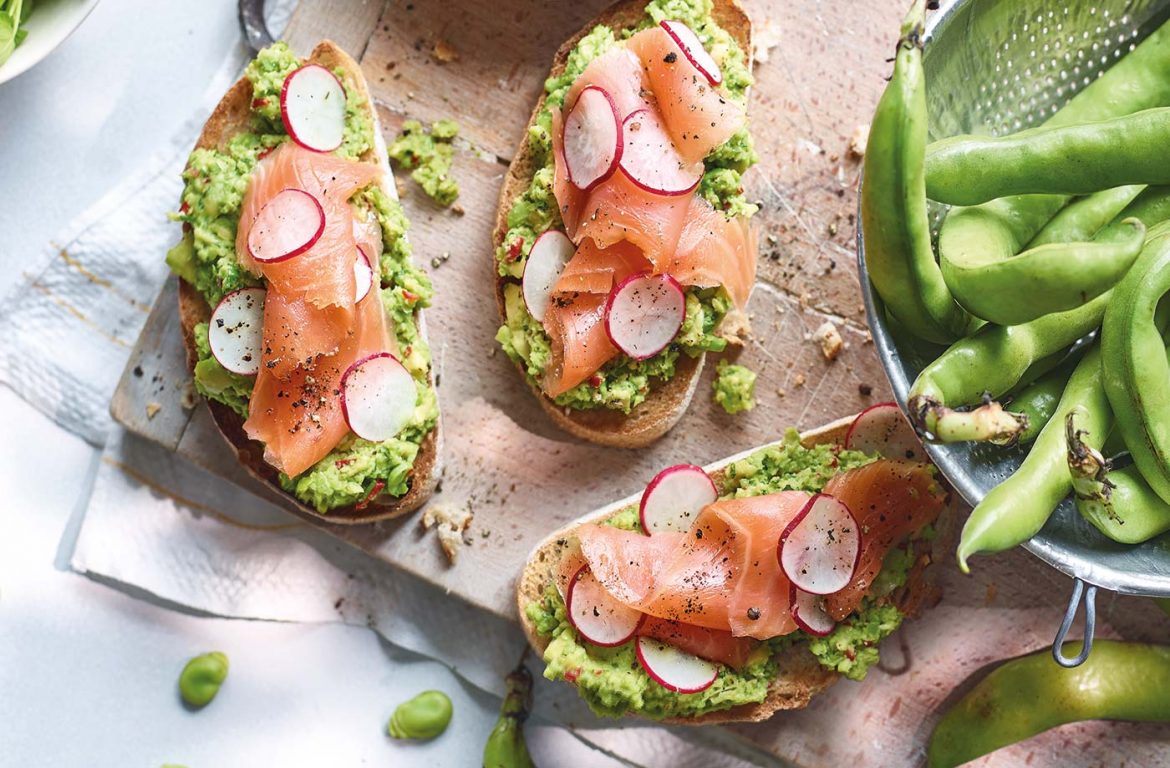 SUNDAY
Chicken Noodle Soup – I try to get at least one meal in a week that's packed with lots of veggies, and this soup certainly fits that bill! With the cold weather set in now, this is a great soup for keeping my family's immune system strong – plus it taste's delicious with crunchy bread.
  Find my Chicken Noodle Soup recipe here.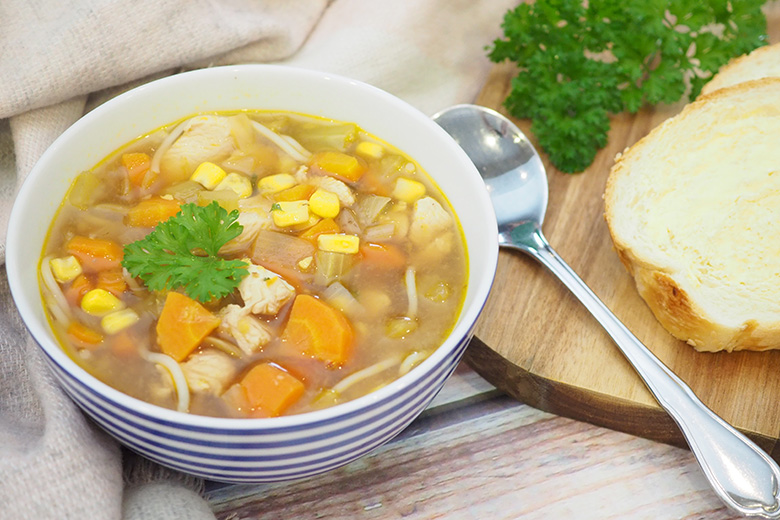 BAKING
100+ Cookies – this is one of my absolute favourite recipes! The batter only requires four ingredients and then you couple this with whatever flavour mixes you like! Depending on the size you roll your cookie balls, you will get around 60-100 cookies from one batch.
  Find my 100+ Cookies From 1 Mix recipe here.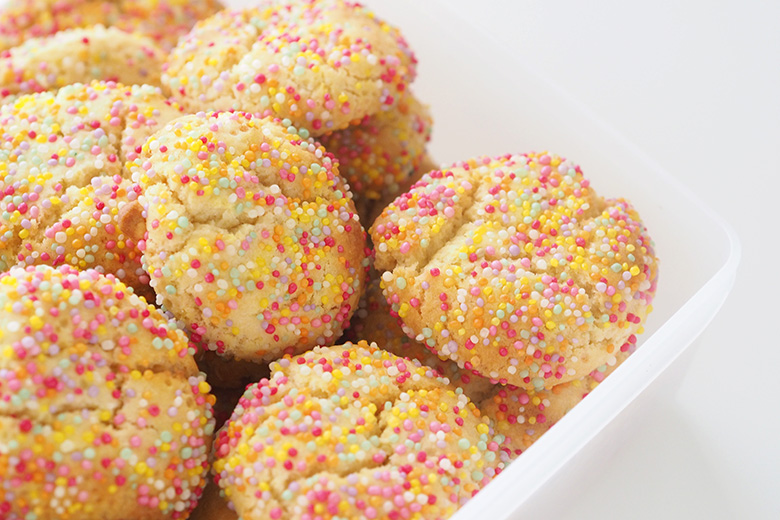 What is on your meal plan this week?
Please share your family's weekly meal plan in the comments below. I'll pick one to share every few weeks instead of mine as it's great to get variety and share what other families eat too!
---
Pin this image below to Pinterest!