This week's 7 day family meal plan is bursting with easy, time-saving dinner ideas that still pack a pretty little punch in the taste department.
I had a really busy week so opted for quick dinner ideas in this week's meal plan, but each dinner was still super tasty and healthy too! There are a lot of ideas – such as cooking in bulk or buying direct from the deli – that you can incorporate into your meal plan to save you time and money, whilst still delivering nutritious and tasty dinners!
Find more of my meal planning tips here:
Magnetic Meal Planner
Grocery Shopping List Pad
Weekly Planner Pad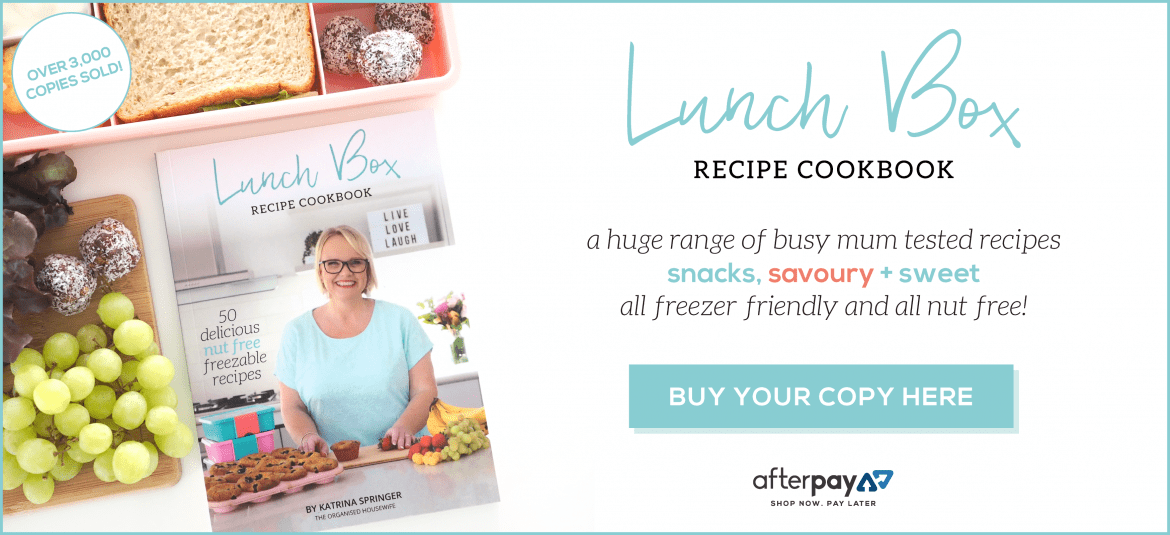 ARE YOU ON INSTAGRAM? – If you make any of these recipes, please share a photo, tag @theorgansiedhousewife and add hashtag it #TOHDinners – I'd love to see what you're cooking!
MONDAY
Grilled Salmon and Roast Veggies – this is a healthy and really easy dinner to throw together. I got it on the table in under half an hour, and the whole family inhaled it!
Find this 5 Ingredient Marinated Grilled Salmon recipe here.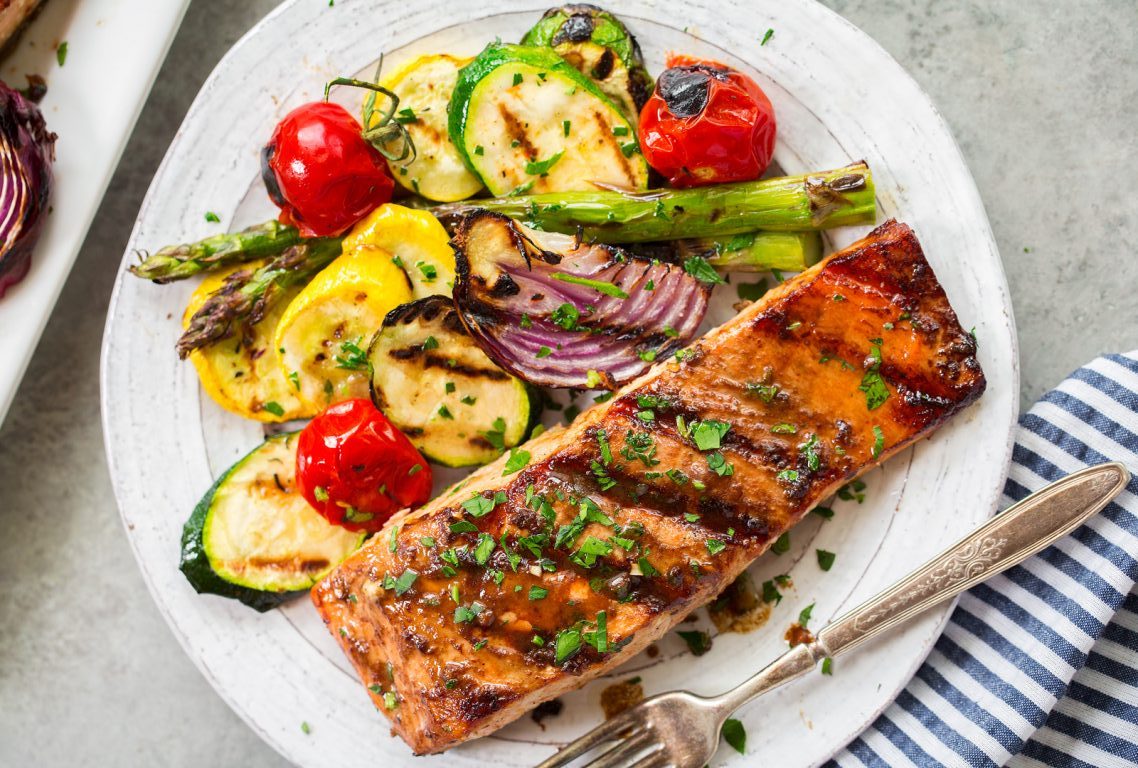 TUESDAY
Mince and Vegetable Potato Pie – this potato pie is a family favourite in my house – especially during the winter months! It's also packed with heaps of hidden veggies, so is a good one to get into the kiddies.
Find my Mince and Vegetable Potato Pie recipe here.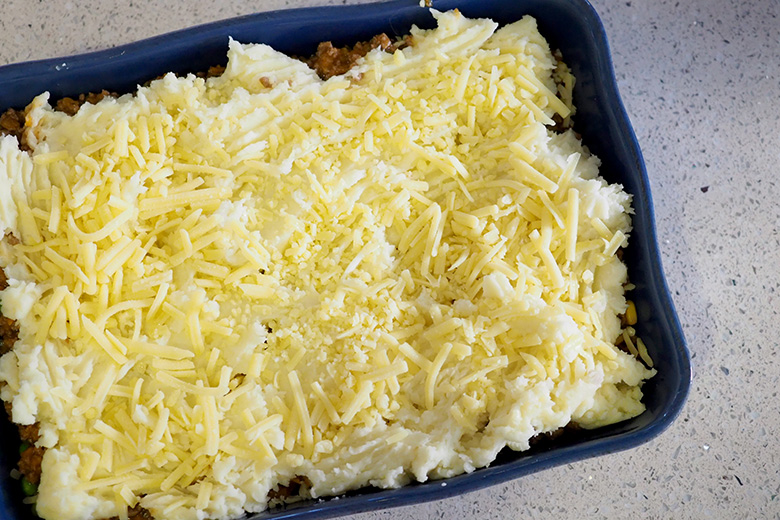 WEDNESDAY
Left Overs – I like to give myself a night off cooking every now and again, and the easiest way to achieve that is with a night of leftovers. I made a double batch of the potato pie on Tuesday, so simply served it up again with a side salad.
THURSDAY
Chicken Kiev and Steamed Veggies – when I make chicken kiev I just get the ready made ones from the deli. It's then a matter of steaming a few veggies and presto! A simple and tasty mid-week dinner.
Find this Chicken Kiev with Mashed Potato recipe here.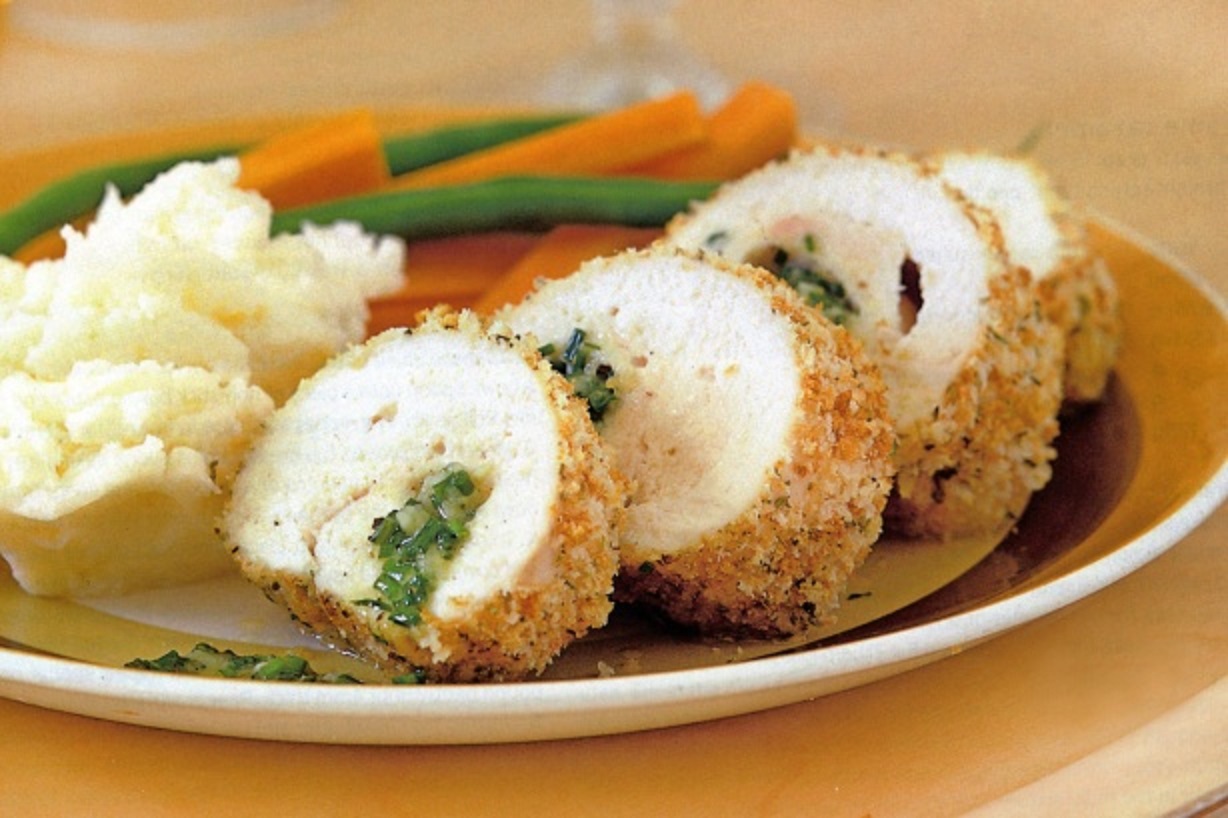 FRIDAY
Takeaway Thai – I had a really busy week so decided to treat the family to Friday night take-away… and we absolutely love Thai!
SATURDAY

Chicken and Gnocchi Soup – this recipe is packed with lots of veggies – and you could easily add even more! It's delicious when served with crunchy bread, and is the perfect comfort meal to have on a cold weekend.
Find my Chicken Gnocchi Soup recipe here.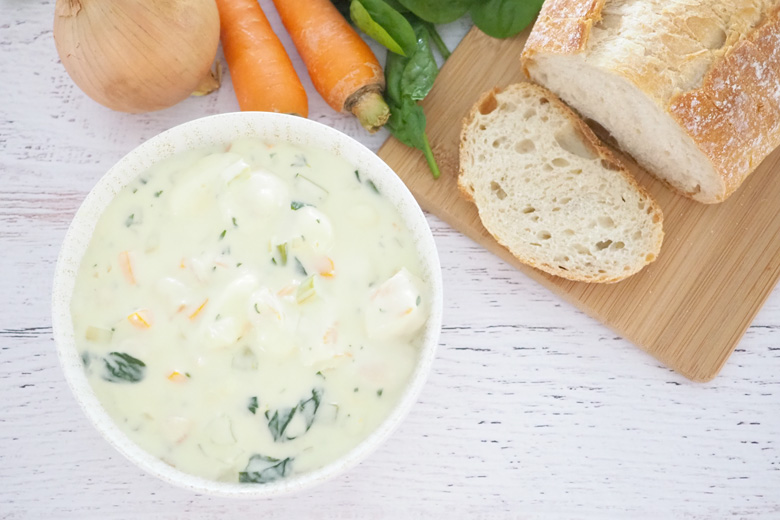 SUNDAY
Creamy Fettuccine Carbonara – an tasty creamy pasta recipe that can be prepped in 5 minutes, cooked in 10, and eaten in 2! LOL!
Find this Creamy Fettuccine Carbonara recipe here.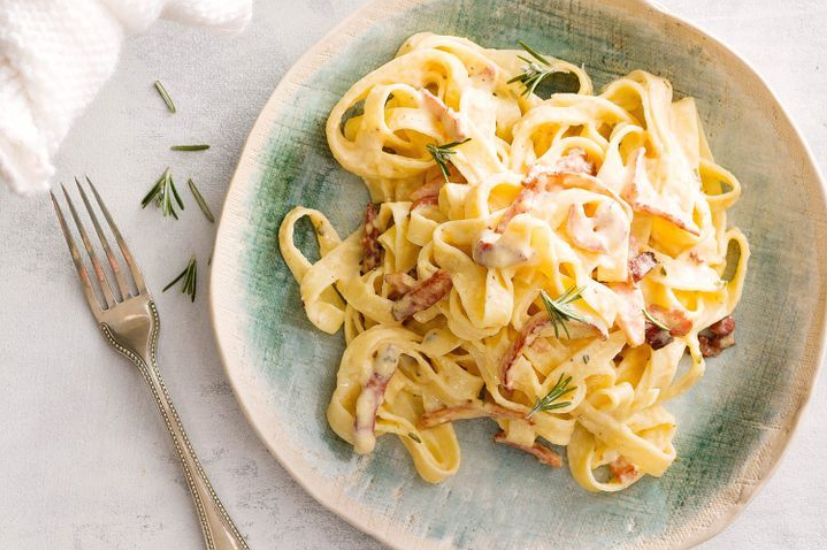 BAKING
Banana Oatbran Muffins – these tasty muffins make a really yummy snack for the kids. If you're wanting to make extras to freeze and have ready for the school lunches, just leave the nuts out of the recipe (depending on your child's school nut policy).
Find my Banana and Oatbran Muffin recipe here.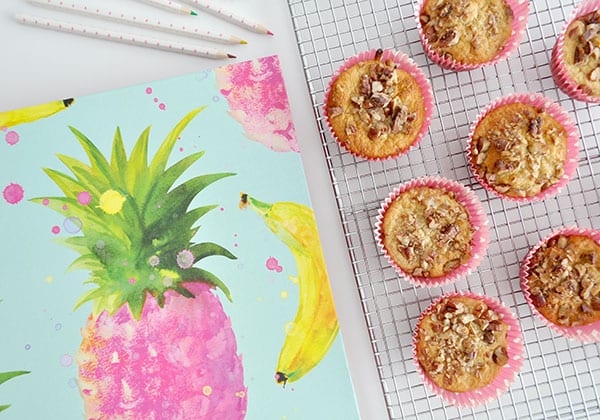 What is on your meal plan this week?
Please share your family's weekly meal plan in the comments below. I'll pick one to share every few weeks instead of mine as it's great to get variety and share what other families eat too!
---
Pin this image below to Pinterest!