A super tasty reader-inspired family meal plan that will get you organised and excited for dinner time in your home this week.
This week's meal plan comes courtesy of customer Kasie, who used her recently purchased Magnetic Weekly Meal Planner and Shopping List Notepad to organise a tasty week of dinners for her family. The meals are simple, delicious, and fit for a busy family in need of some easy (yet hearty!) dinners that can be whipped up quickly on a busy weeknight.
Find more of my meal planning tips here:
Grocery Shopping List Pad
Weekly Planner Pad

ARE YOU ON INSTAGRAM? – If you make any of these recipes, please share a photo, tag @theorgansiedhousewife and add hashtag it #TOHDinners – I'd love to see what you're cooking!
MONDAY
Chicken Enchiladas – enchiladas are a favourite in my home too – my family LOVE anything Mexican-inspired! This is a great dinner to prep the day before so that you've got it ready to go on a busy weeknight.
Find my Mexican Chicken Enchiladas recipe here.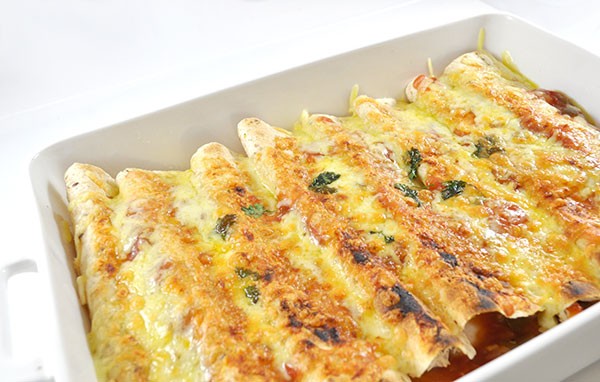 TUESDAY
Meatloaf, Veggies & Mash – meatloaf is an easy meal to sneak in those extra veggies. Serve with some steamed veggies and hearty hot mash, and you've got the perfect winter night meal for the whole family.
Find this Meatloaf and Buttermilk Mashed Potatoes recipe here.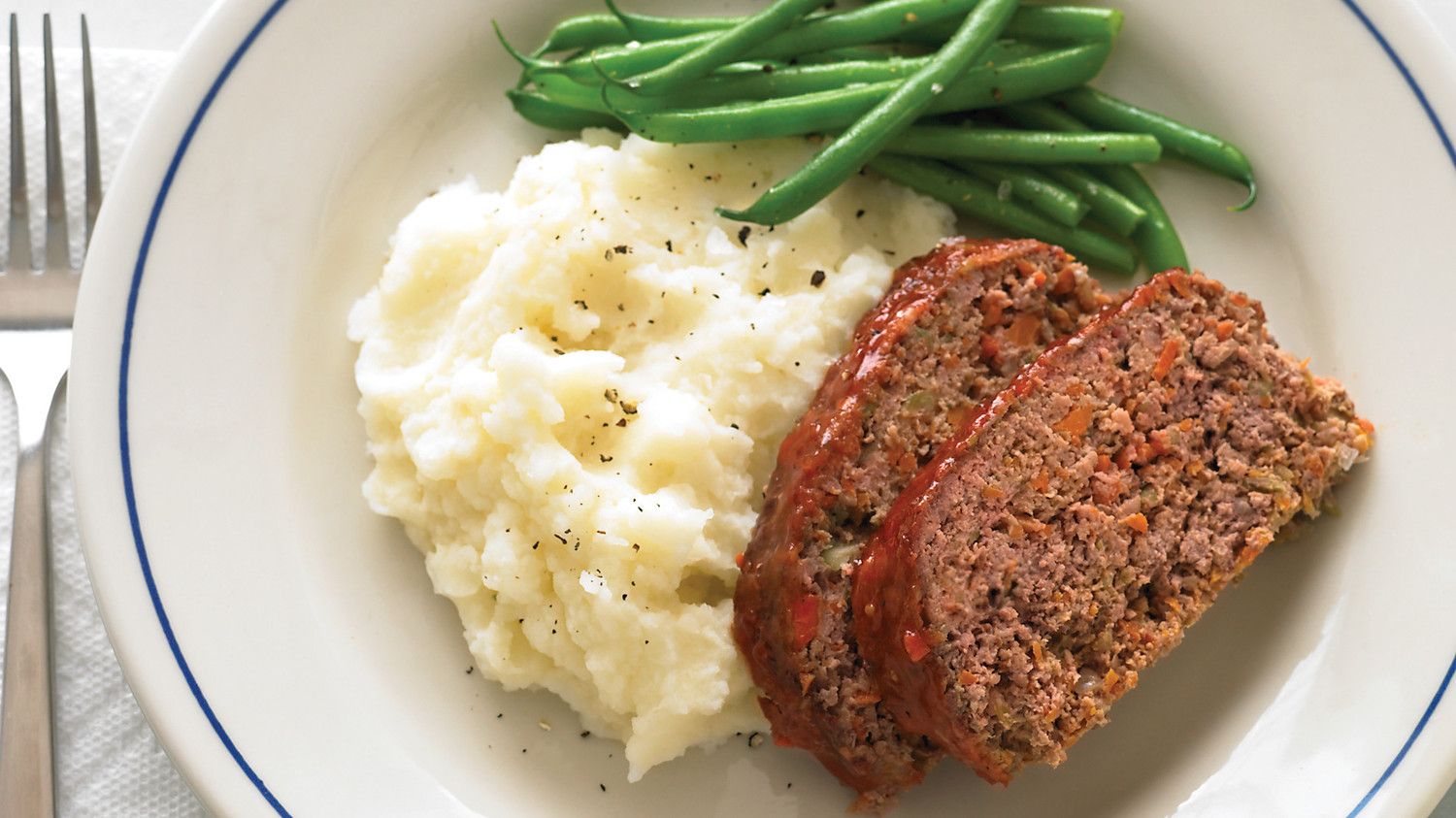 WEDNESDAY
Pork Chops & Coleslaw – coleslaw is an easy side to team with meat. It can be bought readymade or created from scratch – you could even get a store-bought coleslaw and jazz it up yourself with a few nuts or fried noodles.
Find this Glazed Pork Cutlets with Apple Slaw recipe here.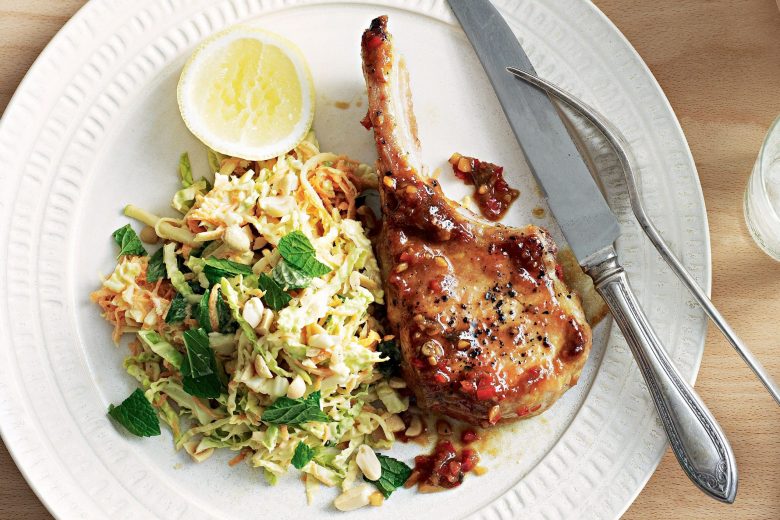 THURSDAY
Burgers – what kid doesn't love burger night?! Kasie is spot on with this one as burgers are a definite crowd-pleaser in my home too. We make a whole event out of it in our house, with everyone pitching in to construct their own burgers.
Find this Classic Burger recipe here.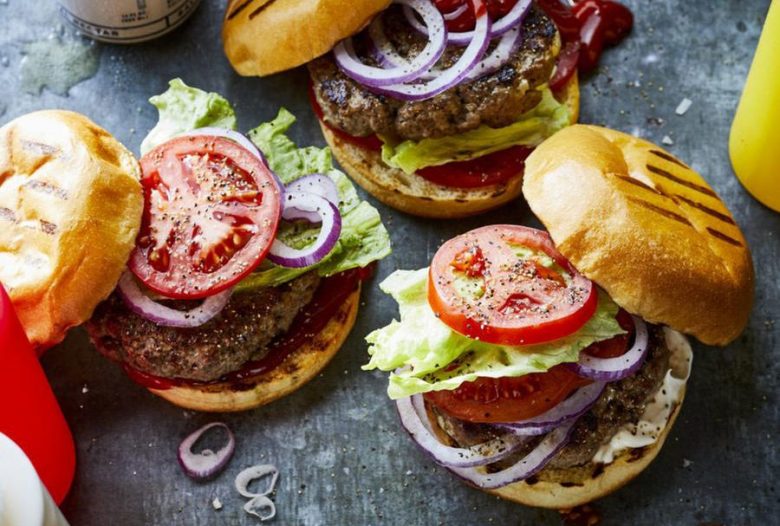 FRIDAY
Homemade Pizza – pizza nights are the best, and just like burger nights the whole family can get involved in the creation of this dinner. Keep it simple with store-bought pizza bases, or try your hand at my budget-friendly pizza dough recipe instead.
Find my Homemade Pizza Topping Ideas recipe here.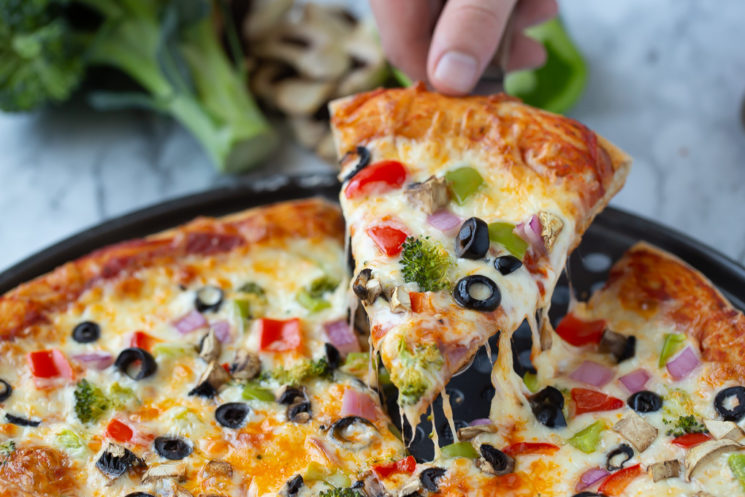 SATURDAY

Steak & Chips – the meat and three veg approach to meal creation is a great one – after all, dinners don't need to be fancy or complicated. Steak with chips and a few steamed veggies is a great no-fuss meal for families.
Find this Pepper-Sauce Steak With Oven-Baked Chips recipe here.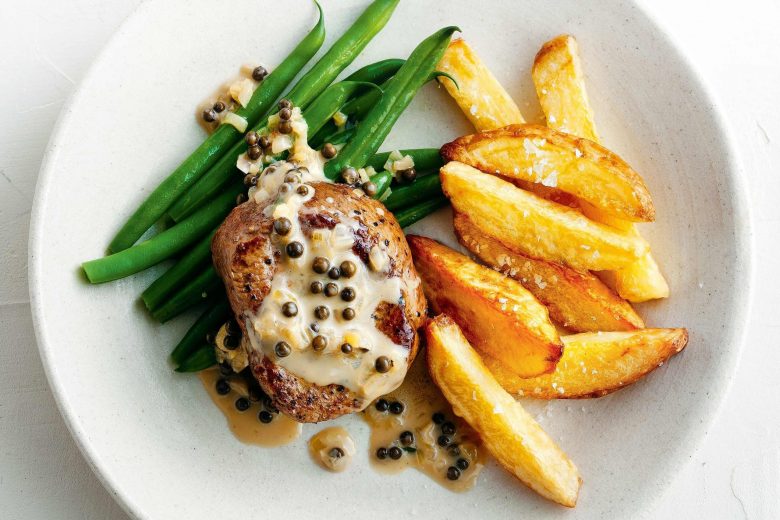 SUNDAY
Leftovers or Easy Dinner – I am a big fan of easy dinners, especially on a Sunday night. This could be leftovers, eggs on toast, or a bowl of cereal. If I have a single-serve of leftovers at the end of a night, I often freeze them. That way when these 'easy dinner' nights roll around, there are lots of individual leftovers in the freezer to choose from.
BAKING
Oreo Cookies – these are the ultimate cold winter night cookie! Dunked in a hot cuppa, the Oreo chocolate pieces melt and taste so delicious. They make a good addition the kid's school lunchboxes too.
Find my Oreo Cookies recipe here.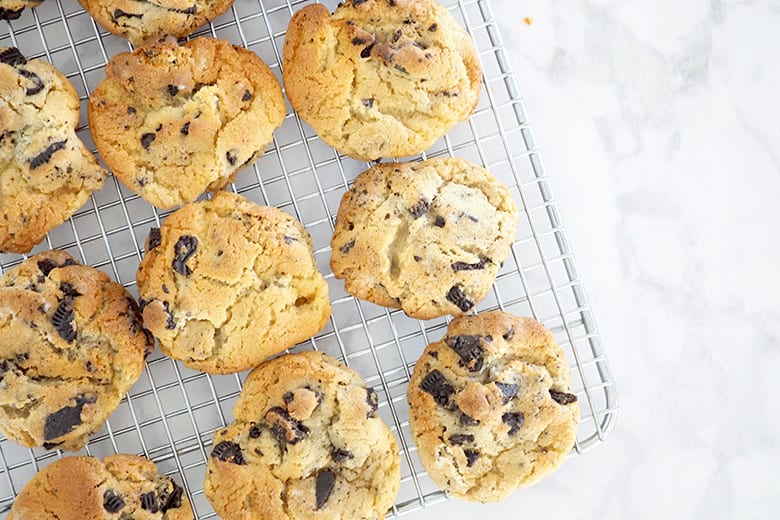 ---
CUSTOMER MEAL PLAN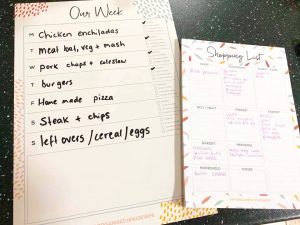 This week's meal plan comes courtesy of customer Kasie, who used her new Magnetic Weekly Meal Planner and Shopping List Notepad to organise her week's meals.
It's so easy to organise your grocery shop with the pre-written categories on the shopping list, and the meal planner is great for reminding you to defrost your meal, put in some extra prep time, or prepare the slow cooker in the morning.
---
What is on your meal plan this week?
Please share your family's weekly meal plan in the comments below. I'll pick one to share every few weeks instead of mine as it's great to get variety and share what other families eat too!
---
Pin this image below to Pinterest!