A delicious reader-inspired weekly meal plan that's packed with easy, healthy, and wholesome meal ideas to help get you through 7 days of dinners.
Like so many other mums, I sometimes feel that my family eats the same things for dinner. This is why I love to share a reader meal plan every few weeks – in the hope that will inspire your meal plan as much as it inspires mine. This week's family meal plan comes from Elle, and it's jam-packed with tasty meals that will certainly be making an appearance on my family's dinner plates soon.
Find more of my meal planning tips here:
Grocery Shopping List Pad
Weekly Planner Pad

ARE YOU ON INSTAGRAM? – If you make any of these recipes, please share a photo, tag @theorgansiedhousewife and add hashtag it #TOHDinners – I'd love to see what you're cooking!
MONDAY
Crumbed Chicken Tenders with Veggies – Elle served her family up some crumbed chicken tenders that she teamed with broccoli, cauliflower and mash. If you're looking to change this meal up a bit, you could even create it as a bake (see the recipe below for ideas).
Find this Cheesy Chicken Broccoli Bake recipe here.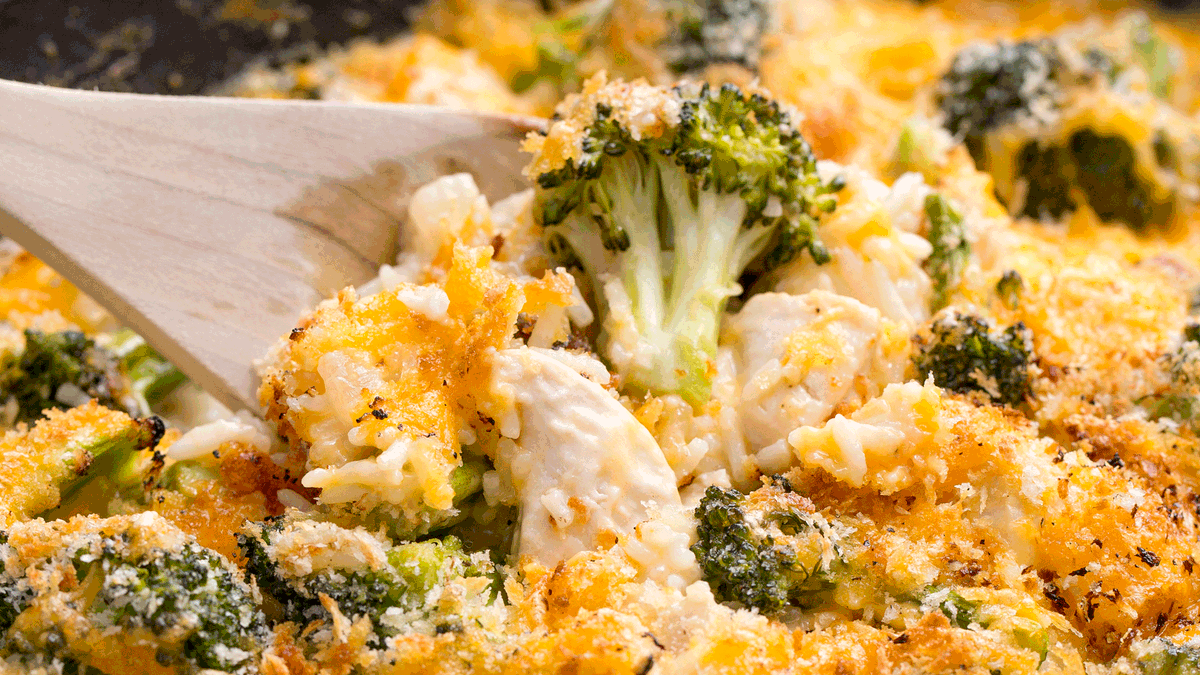 TUESDAY
Steak Burrito Bowls – a simple and easy meal that Elle says consists of steak, salad, and a bit of salsa and sour cream. Sounds delicious!
Find this Steak Burrito Bowls recipe here.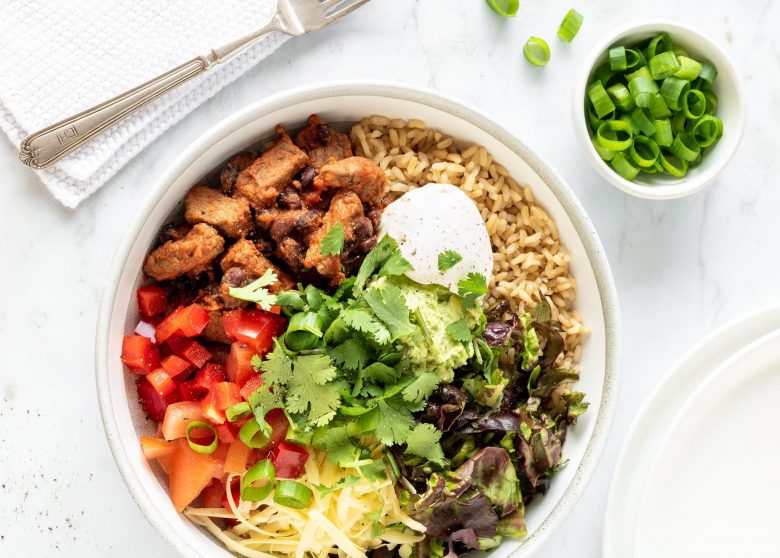 WEDNESDAY
Fritters with Salsa – a super easy dinner idea that's fabulous for using up extra veggies. We have chicken fritters a lot in my home, but Elle opted for jalapeño and corn fritters at her place, served with an avocado and tomato salsa. Yum yum!
Find my Chicken Fritters recipe here.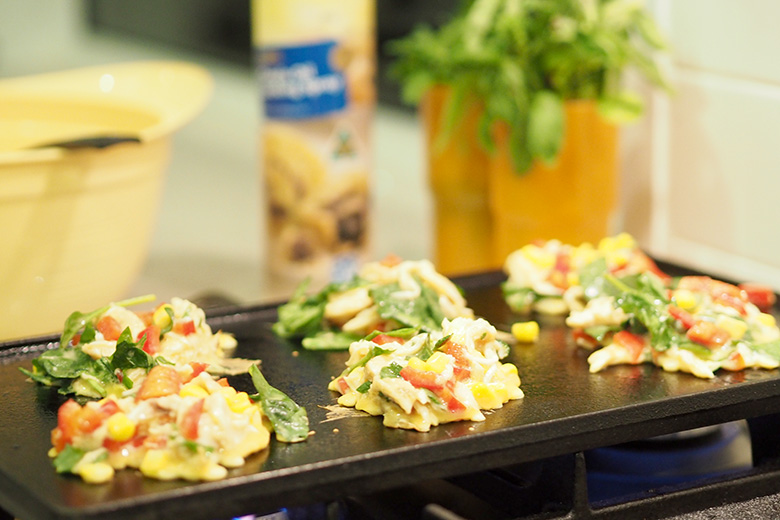 THURSDAY
Chicken Schnitzel with Veggies – this is a regular meal in my home too! You could make your chicken schnitzel from scratch, or if you're pressed for time grab a few readymade ones from the supermarket. Elle served her chicken schnitzel with peas, broccoli and potato.
Find this Classic Chicken Schnitzel recipe here.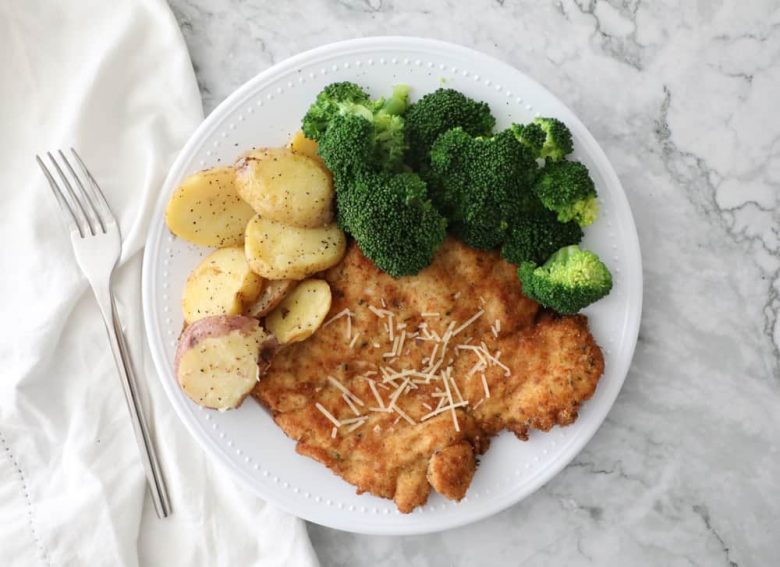 FRIDAY
Spaghetti Bolognese – one way to make your meal planning easier, is to keep one night the same every week and just change up the other six. Elle serves up spaghetti bolognese every Thursday night in her house, and the kids love it!
Find my Slow Cooker Spaghetti and Meatballs recipe here.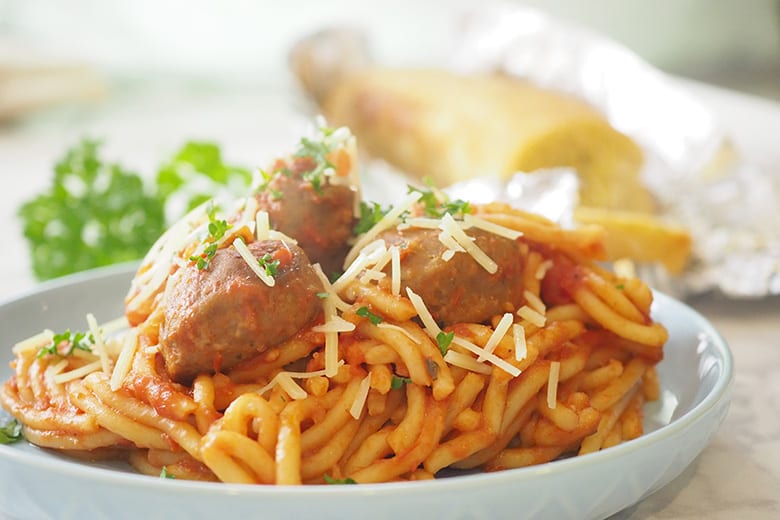 SATURDAY

Bolognese Toasted Sandwiches – I'm a big fan of leftovers! Waste not want not and all that. Elle made good use of her spaghetti bolognese mince leftovers by serving it on toasted sandwiches. Add some cheese and you have yourself an easy and super tasty dinner that's perfect for a winter night.
SUNDAY
Nachos – in Elle's home, Sunday night is kid's choice… and they nearly always choose nachos!
Find this The Best Nachos recipe here.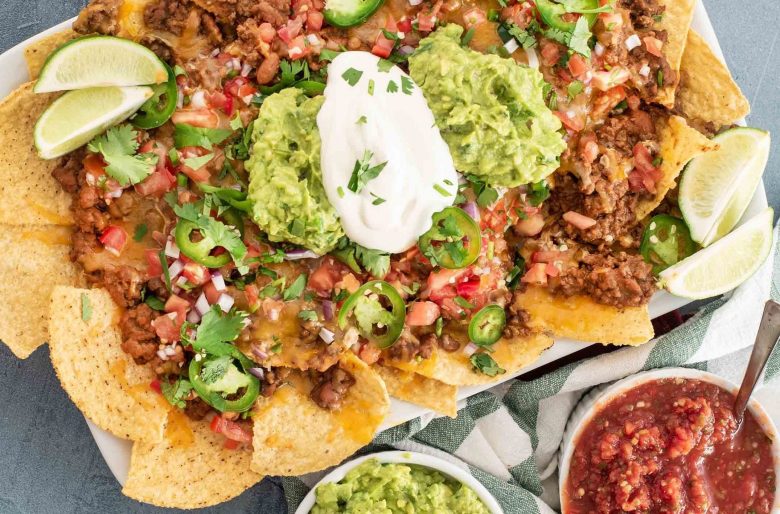 BAKING
Cheesy Bacon and Vegetable Muffins – I always like to have some of these in the freezer because they make for a fabulous school lunch snack, an afternoon treat, or even an easy dinner served with a simple salad.
Find my Cheesy Bacon and Vegetable Muffins recipe here.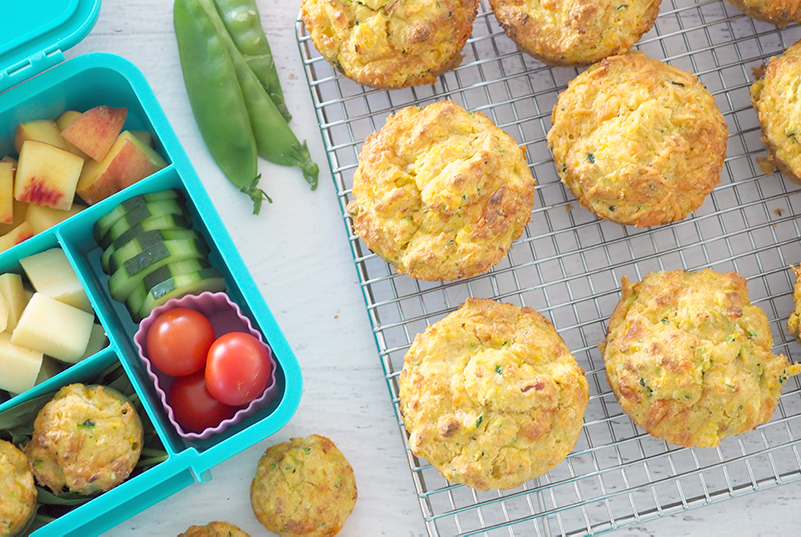 What is on your meal plan this week?
Please share your family's weekly meal plan in the comments below. I'll pick one to share every few weeks instead of mine as it's great to get variety and share what other families eat too!
---
Pin this image below to Pinterest!