A weekly family meal plan that will help you tackle a busy week by taking the chaos out of your evening dinnertime routine.
This week's meal plan is full of deliciously warm dinners that are quick and simple to prepare, and perfect for cold nights in with your loved ones! There's pasta and potato bakes, a sesame stir-fry, a roast pumpkin soup, wraps, and even slow-cooked ribs. With so much variety jammed into the one family meal plan, I have no doubt that it'll inspire some dinners in your own meal plan.
Find more of my meal planning tips here:
Grocery Shopping List Pad
Weekly Planner Pad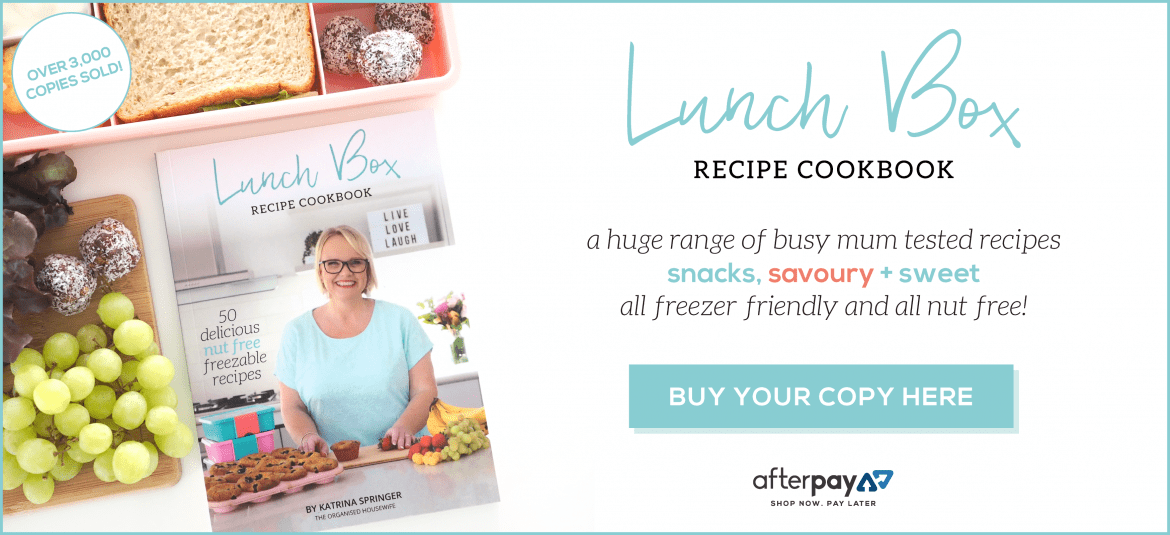 ARE YOU ON INSTAGRAM? – If you make any of these recipes, please share a photo, tag @theorgansiedhousewife and add hashtag it #TOHDinners – I'd love to see what you're cooking!
MONDAY
Creamy Chicken Pasta Bake – my kids love this delicious chicken bake! It's an easy meal to make (only takes 20 minutes to prep), and you can add extra pasta to make it stretch even further.
Find my Creamy Chicken Pasta Bake recipe here.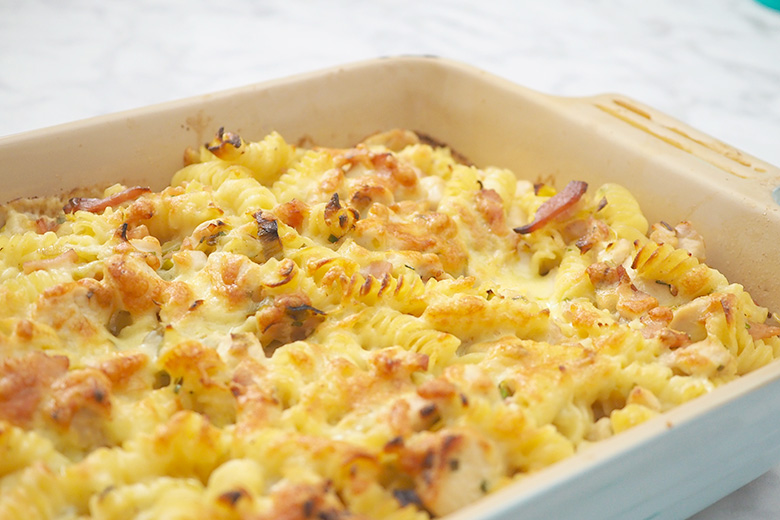 TUESDAY
Sesame Beef Stir Fry – this is a quick and tasty weeknight meal that only takes 15 minutes to prep and 10 minutes to cook! Stir Fries are an easy opportunity to up the family's veggie intake too.
Find this Sesame Beef Stir-Fry recipe here.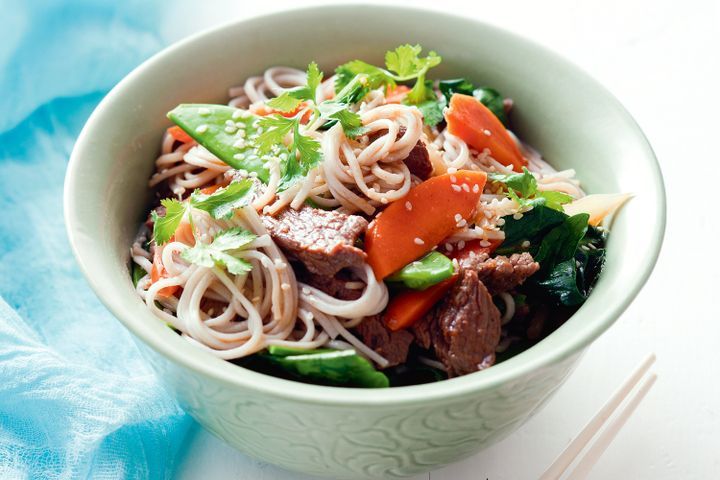 WEDNESDAY
Roast Pumpkin Soup – I absolutely love a hot creamy roast pumpkin soup when the weather turns it on (and it has been getting very chilly on the Gold Coast this week!). This recipe below can be made with or without a Thermomix.
Find my Super Easy Pumpkin Soup recipe here.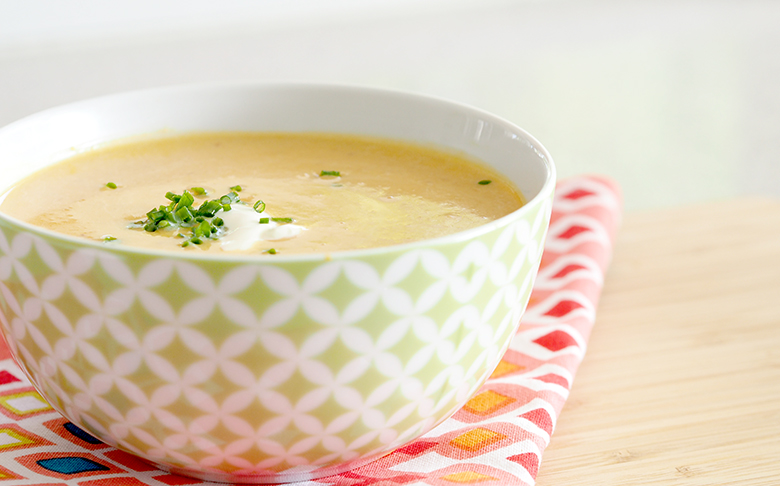 THURSDAY
Chicken Finger Wraps – it really doesn't get easier than this! I love doing chicken wraps on a midweek night (when I'm tired and life is crazy!) because it's an easy meal that the whole family can get in and help prepare.
Find my Easy Chicken Finger Wraps recipe here.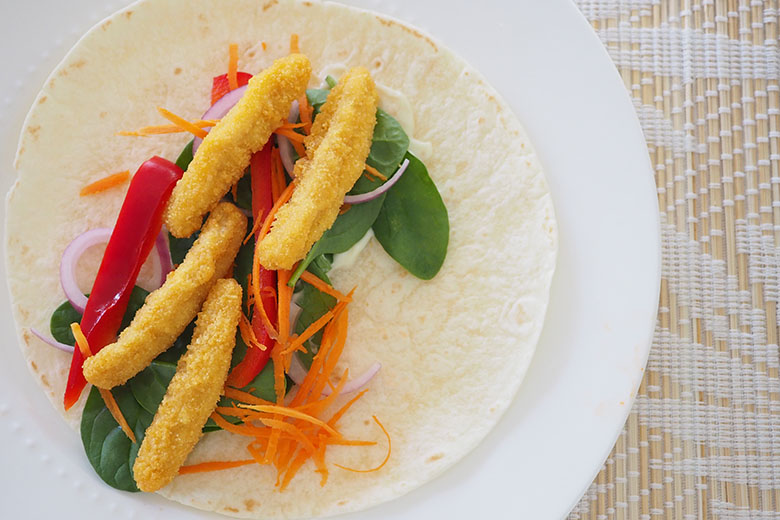 FRIDAY
Sausage Sangas – my family and I like a good old traditional Aussie sanga (sausage sandwich for anyone that needs me to clarify this – LOL) with sausage, bread and a little onion. You can get as imaginative as you want though! Think tomatoes, avocado, fancy cheese or herbed mayo.
Find this Fancy Sausage Sanger recipe here.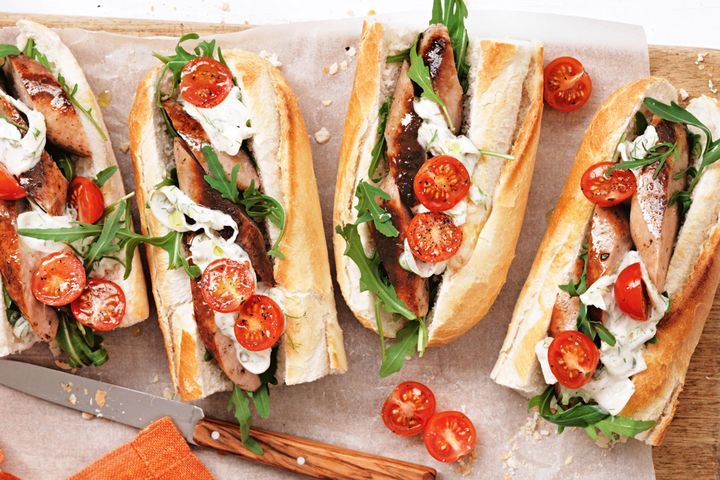 SATURDAY

Slow Cooked Ribs – it was hubby's birthday on Saturday so we tried our hand at slow-cooked ribs. They were well worth the extra effort and made for the perfect birthday dinner!
Find this BBQ Oven-Baked Ribs recipe here.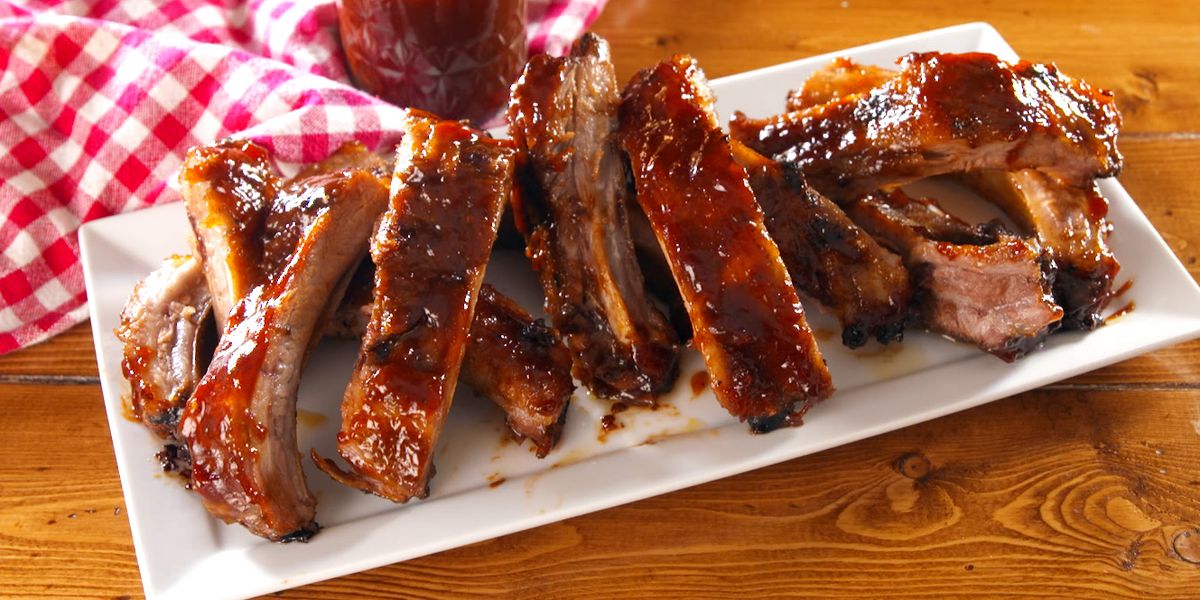 SUNDAY
Steak and Potato Bake – my potato bake recipe goes with so many things (it's even delicious as a meal all by itself!), but this night we had it with steak. I am loving eating all these warm comfort dinners now that the weather is getting colder.
Find my No-Fail Creamy Potato Bake recipe here.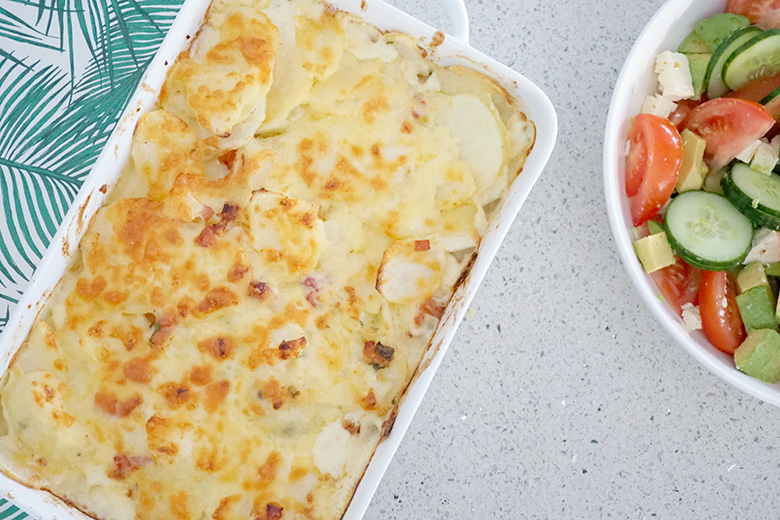 BAKING
Salami Scrolls – with all my kids now back at school, I have spent some time baking goodies that can be frozen and popped straight into their lunchboxes on a school morning. This recipe can be made with lots of different ingredients, but I made this batch with salami, cheese and spinach.
Find my 2 Ingredient Lunchbox Scrolls recipe here.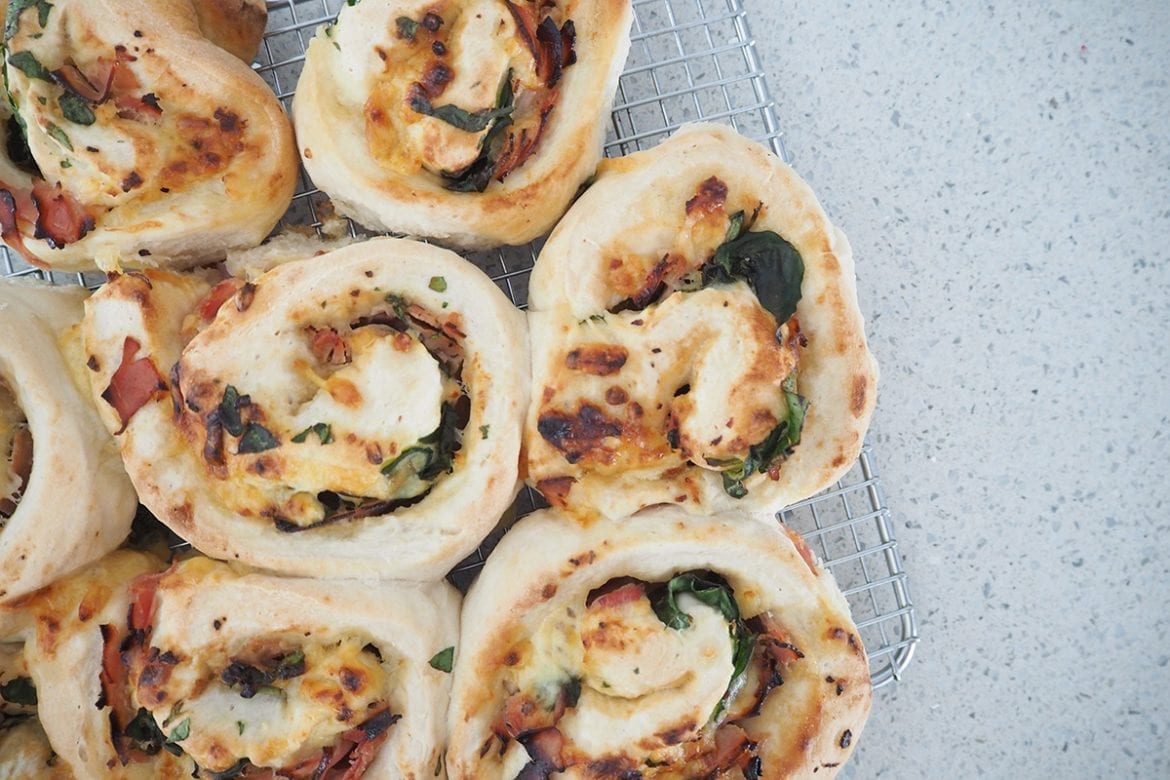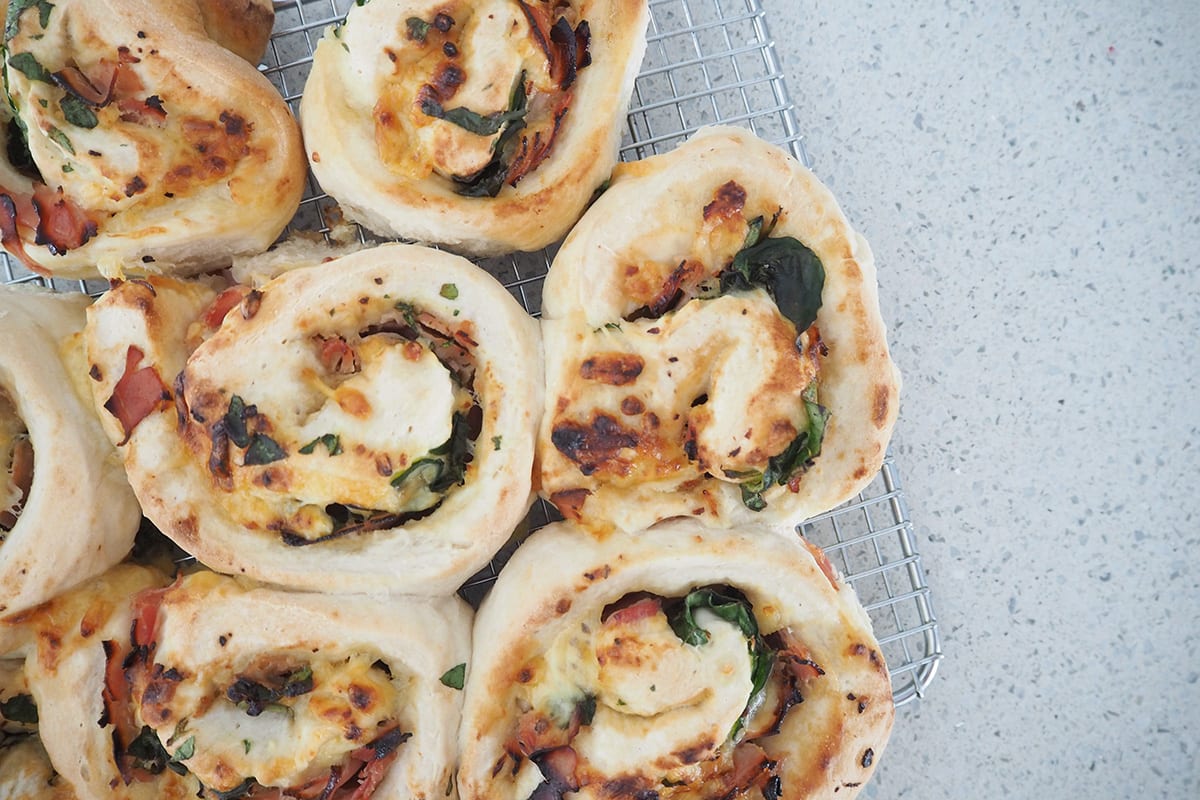 If you're looking for more freezer-friendly recipes to get you through chaotic school mornings, check out my Lunch Box Recipe Cookbook here.

What is on your meal plan this week?
Please share your family's weekly meal plan in the comments below. I'll pick one to share every few weeks instead of mine as it's great to get variety and share what other families eat too!
---
Pin this image below to Pinterest!