My family now cooks dinners that cater to both dairy and dairy-free diets, and this week's family meal plan shows just how easy this can be.
I shared with you all a few weeks back that my daughter's are now both completely dairy free, and we've found that it's helped tremendously with their eczema. I shared the first of my weekly dairy-free meal plans with you and promised I'd share some more. I have found that keeping the meals basic and simple is what works best, and this is the easiest way for me to ensure that every family member is enjoying the dinners that get dished up on their plate.
Find more of my meal planning tips here:
Magnetic Meal Planner
Grocery Shopping List Pad
Weekly Planner Pad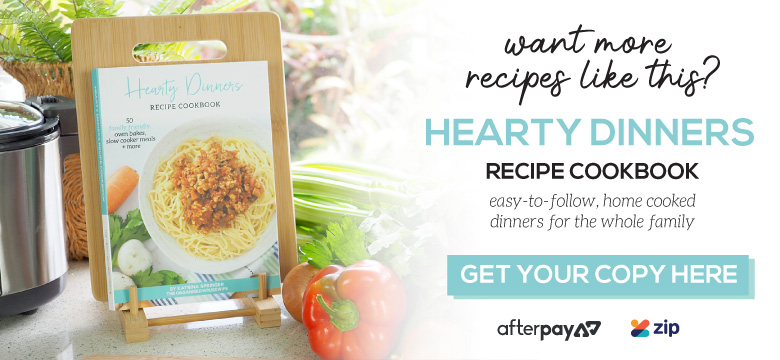 ARE YOU ON INSTAGRAM? – If you make any of these recipes, please share a photo, tag @theorgansiedhousewife and add hashtag it #TOHDinners  – I'd love to see what you're cooking!
MONDAY
Salmon and Steamed Veg – this is a simple, fresh and super tasty meal that can be enjoyed by the whole family. The meat and three veg approach has been a life saver since we've needed to incorporate dairy-free dinners into our home.
  Find this Steamed Salmon with Spring Vegetable recipe here.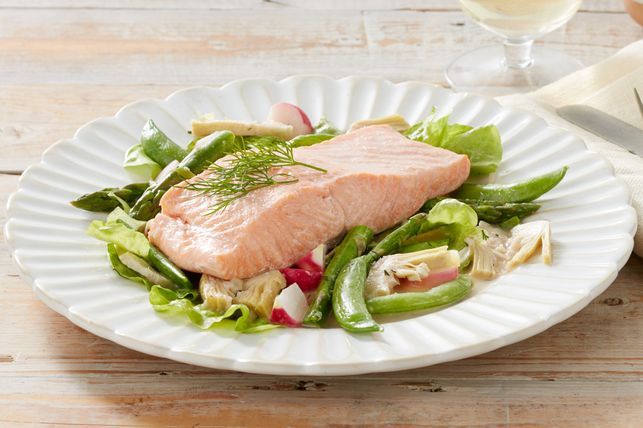 TUESDAY
Bacon, Leek and Corn Risotto – two of my kids recently had their wisdom teeth taken out so I've been trying to plan some soft meals that are gentle on their mouths. This risotto recipe is great for that! The girls forgo the parmesan cheese to keep this meal dairy-free.
  Find my Bacon, Leek and Corn Risotto recipe here.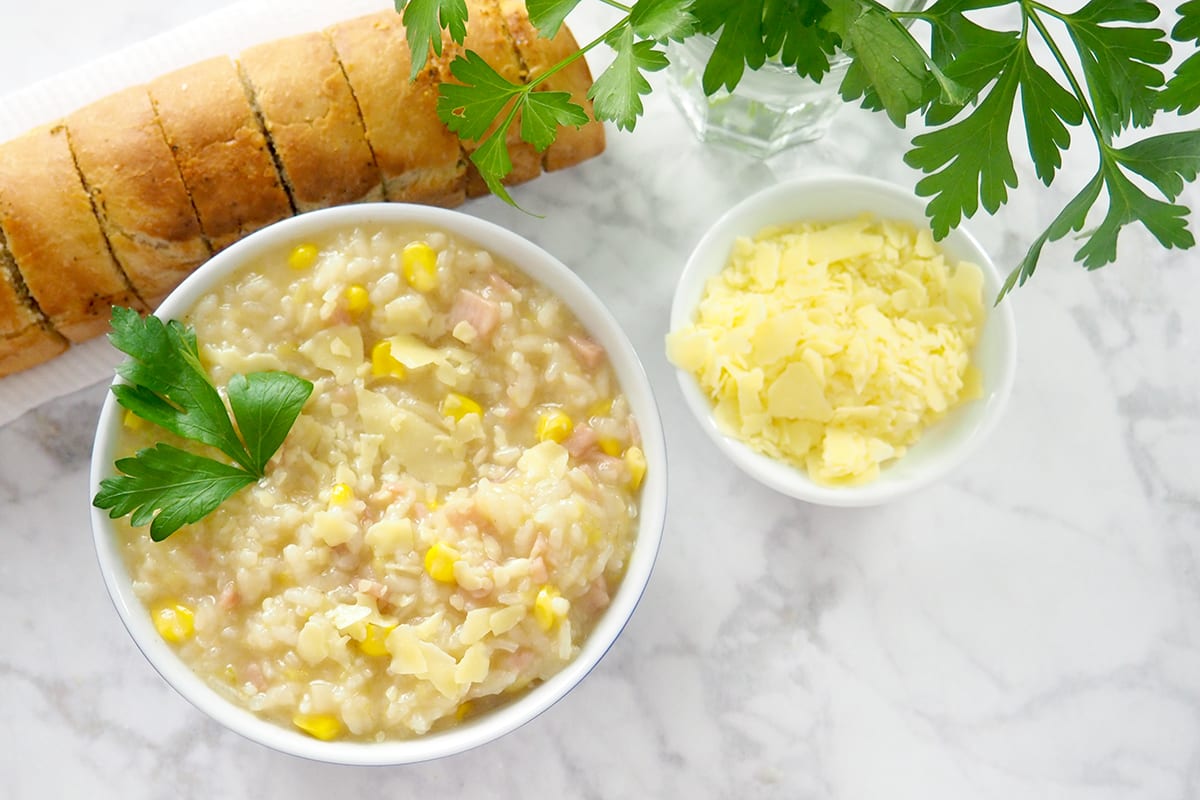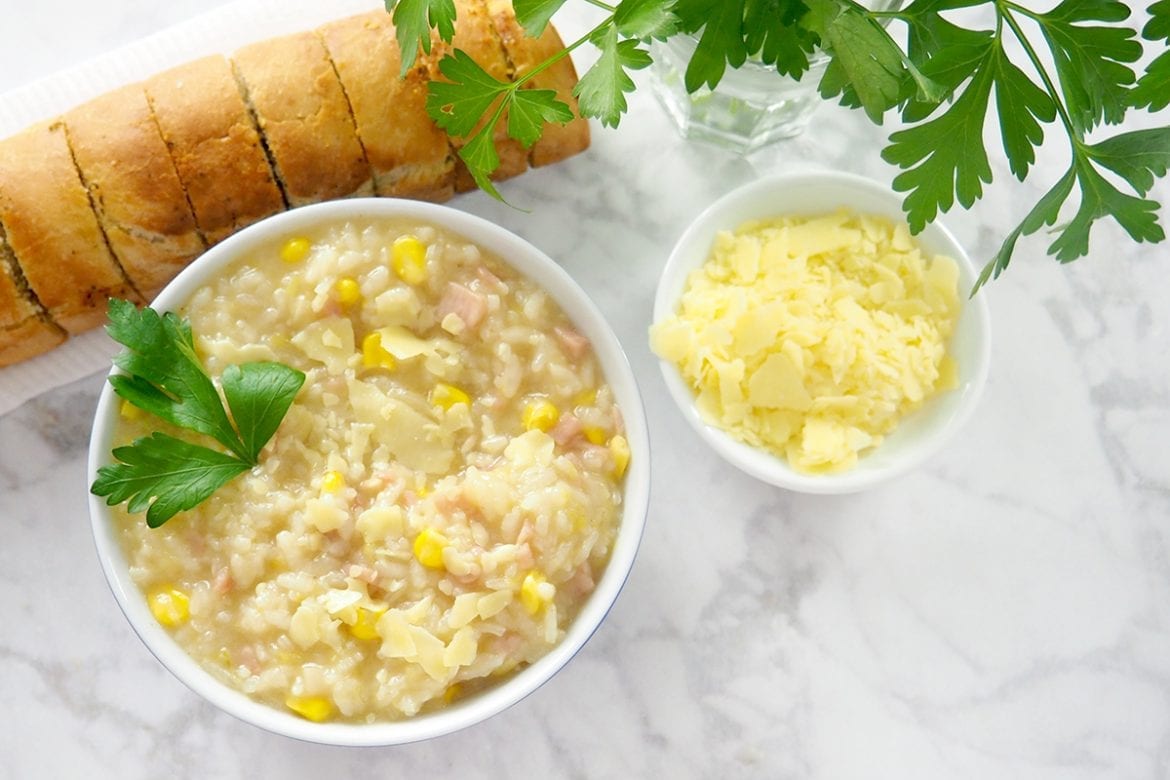 WEDNESDAY
Crispy Avocado Tacos – these crispy avocado fries look amazing! Pop them into some corn tortillas with salad and a squeeze of lime juice and you have a dinner that's not only dairy-free, but also vegan, gluten-free and oil-free too!
  Find this Crispy Baked Avocado Fries recipe here.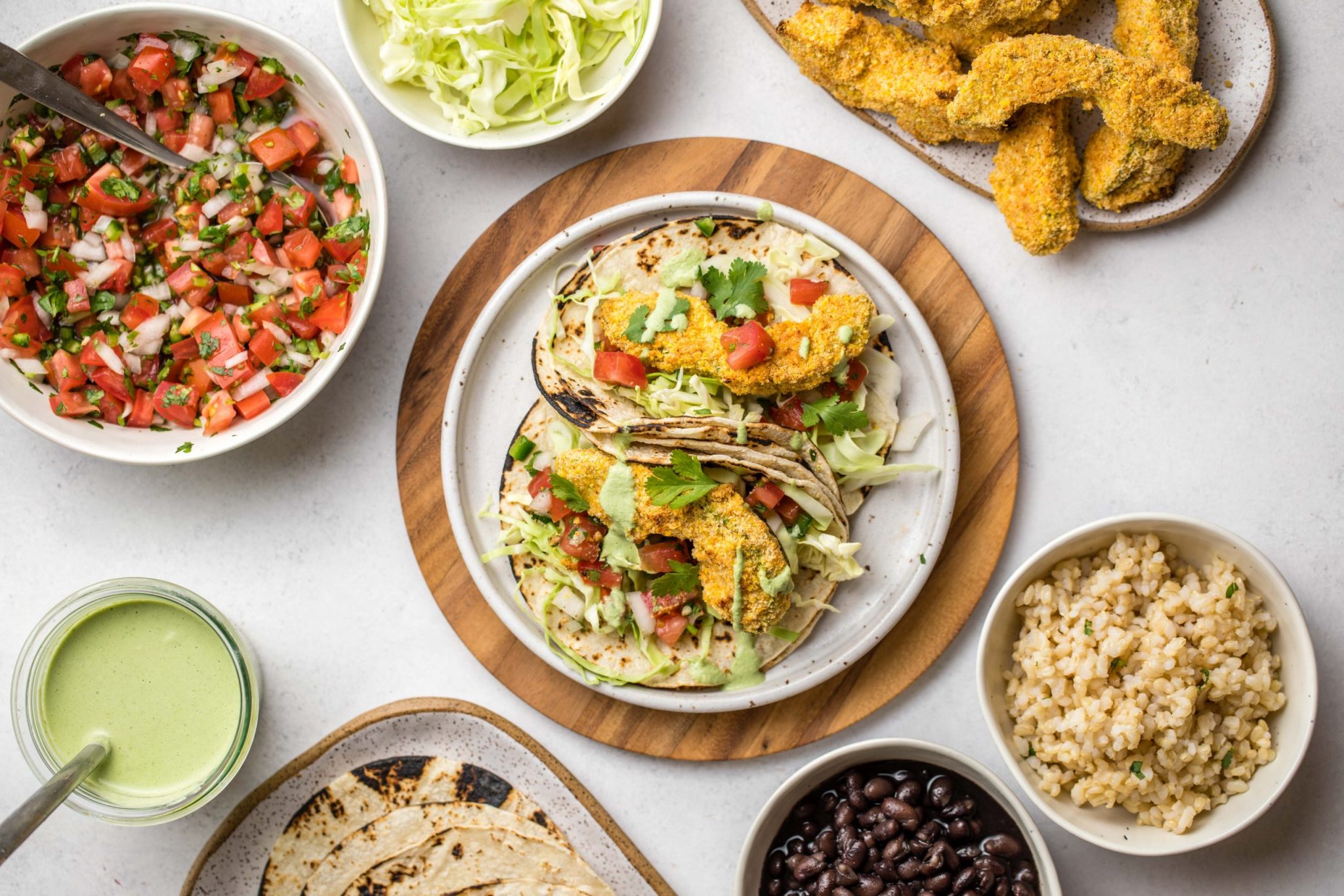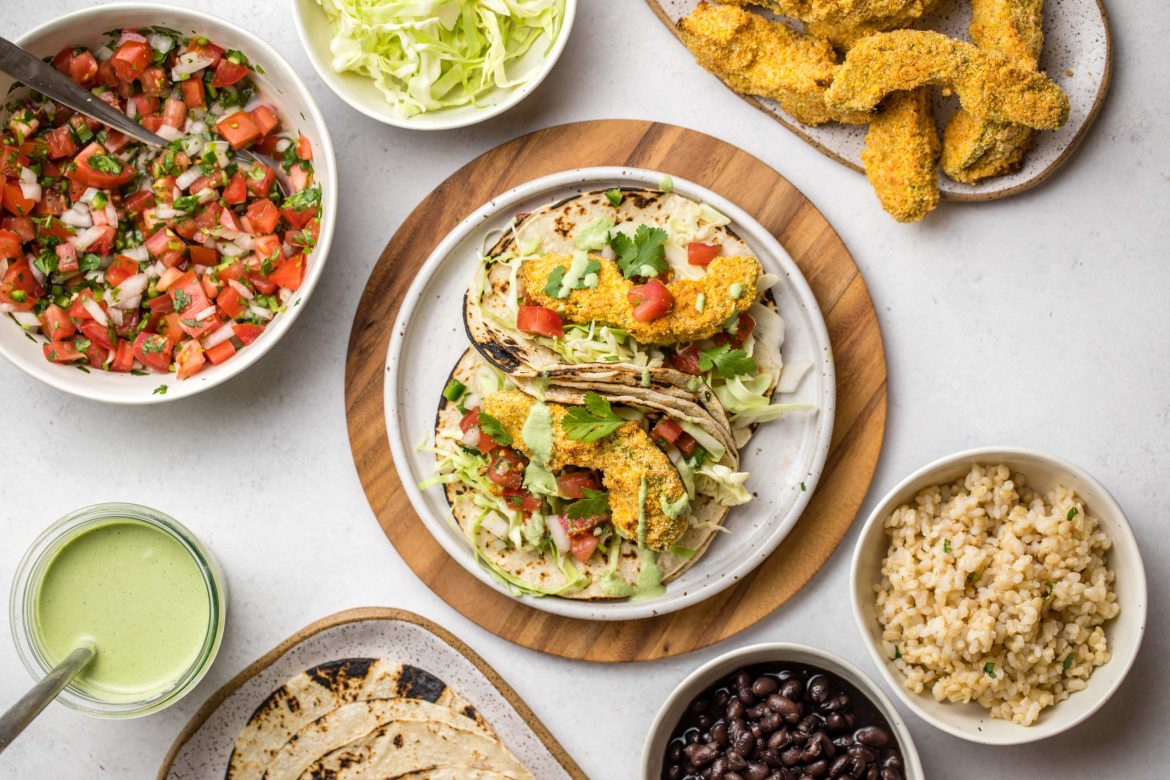 THURSDAY
Chicken and Spinach Pasta Bake – I'm cooking a lot more tomato based recipes because they're so easy to make into dairy-free dinners. I created two of these chicken pasta bakes – one with dairy cheese, one with dairy-free cheese. I find it just as simple to whip two up, and then the boys still get to enjoy their cheesy dairy dinner.
  Find my Chicken and Spinach Pasta Bake recipe here.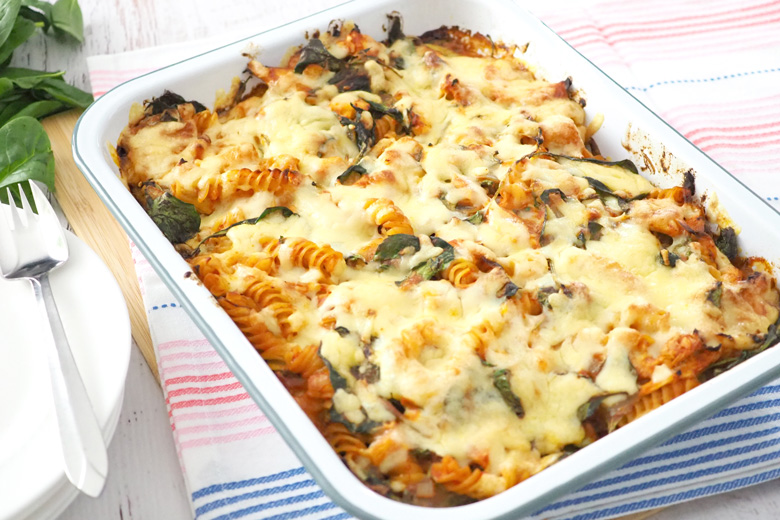 FRIDAY
Broccoli and Basil Soup – there are so many yummy and super simple soup recipes that are dairy-free. I've also been serving up a little more soup lately because of the my children's recent surgery to remove their wisdom teeth.
  Find this Broccoli and Basil Soup with Garlic Croutons recipe here.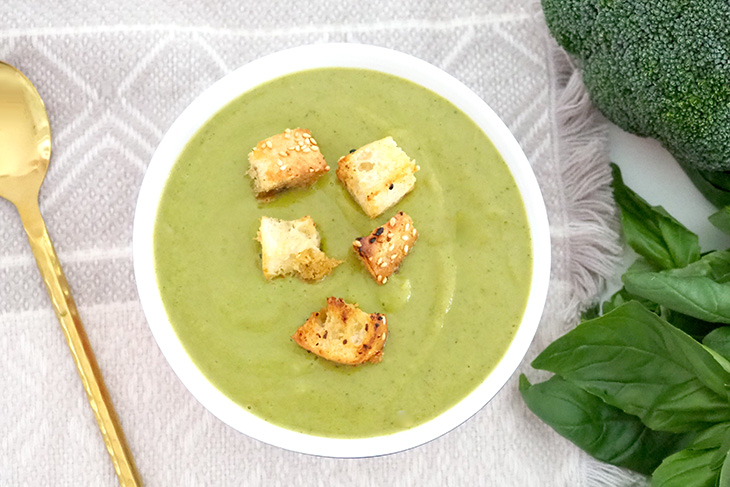 SATURDAY

Beef Chow Mein – this fast and easy dairy-free dinner is packed with veggies, noodles, protein and flavour. It's been a favourite in my family for years! The kids have loved it from way back when they were just toddlers (we called it wiggly noodles – ha!).
  Find my Beef Chow Mein recipe here.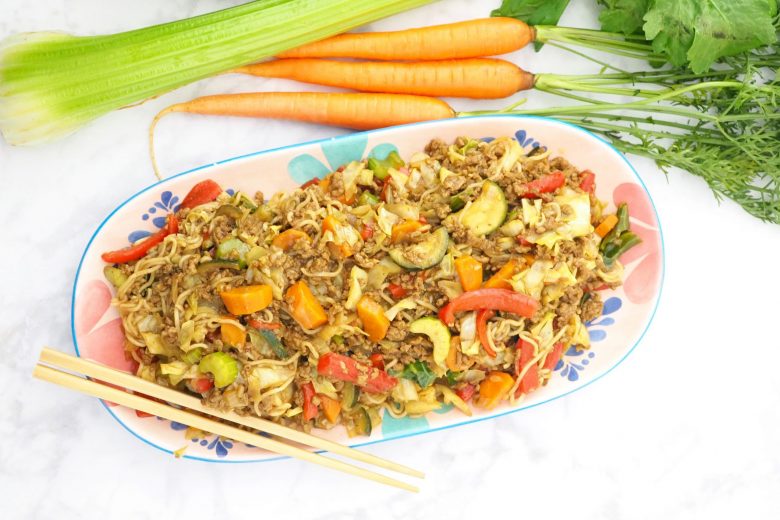 SUNDAY
Roast Pork – I love finishing the weekend off with a roast and this recipe is delicious to say the least! Cooking a roast dinner is not nearly as much effort as you might imagine. This recipe takes only 15 minutes to prep, and then it's just a matter of putting your feet up and letting that crackle do it's thing (yum!).
  Find my Roast Pork with Caramelised Apples and Onion recipe here.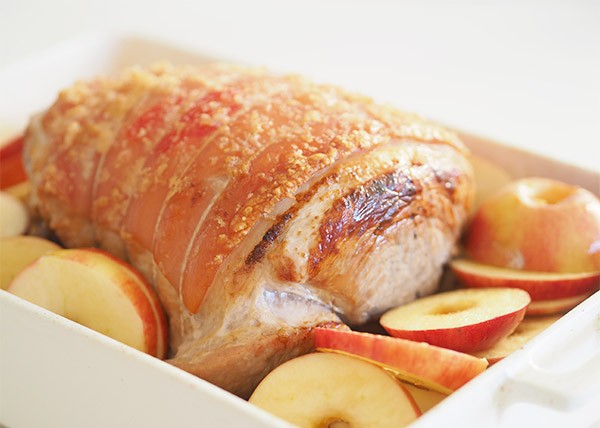 BAKING
Sausage Rolls – these homemade sausage rolls are good for freezing and adding to the kid's school lunchboxes. They are packed with veggies and the kids love them! They are also great to have on hand for a quick and easy dinner when you haven't got the energy to make something from scratch.
  Find my Homemade Beef and Vegetable Sausage Rolls recipe here.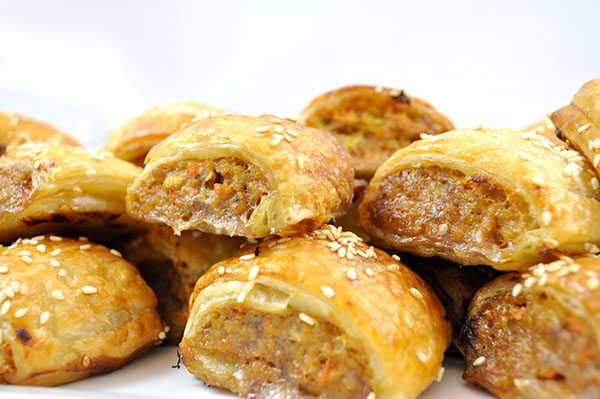 What is on your meal plan this week?
Please share your family's weekly meal plan in the comments below. I'll pick one to share every few weeks instead of mine as it's great to get variety and share what other families eat too!
---
Pin this image below to Pinterest!