This weekly family meal plan is dairy-free and full of fabulous dinner recipes for anyone wanting lactose-free options in their meal plan.
I recently asked The Organised Housewife community for some good dairy-free recipes, and I was inundated with fabulous lactose-free dinner and baking ideas (thank you all!) – so have rolled them into this fabulous dairy-free dinner plan.
The reason I asked was because one of my children has terrible eczema. After trying many things, we eliminated dairy from her diet this last month and it eased it! After having the smallest amount of dairy through the week it flared up again, so we are now on the hunt for some good dairy-free dinner and baking recipes. Feel free to share any recipes you recommend in the comments section below.
Find more of my meal planning tips here:
Magnetic Meal Planner
Grocery Shopping List Pad
Weekly Planner Pad

ARE YOU ON INSTAGRAM? – If you make any of these recipes, please share a photo, tag @theorgansiedhousewife and add hashtag it #TOHDinners  – I'd love to see what you're cooking!
MONDAY
Dairy Free Potato Bake – "My daughter is dairy intolerant also, and desperately misses cheese sauces and sour cream. Chef Cynthia Louise has plant based alternatives." – Belinda H.
  Find this Dairy Free Potato Bake recipe here.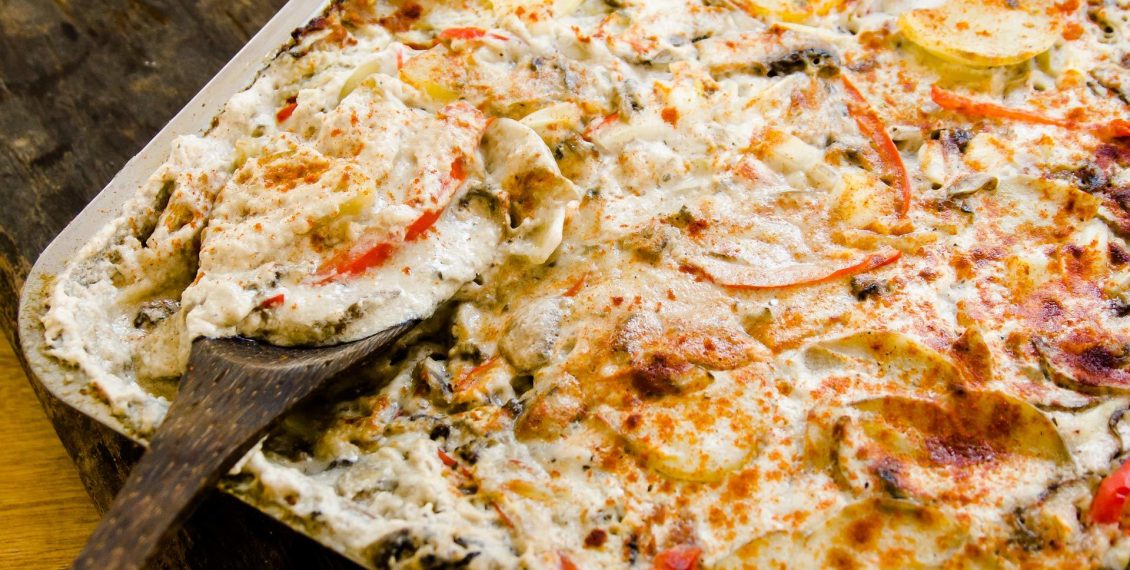 TUESDAY
Sausages with Cauliflower Mash – "I make "cheesy mash" from cauliflower and nutritional yeast flakes (has a kind of parmesan-y flavour); also blitz it longer to use it as the white sauce in things like lasagne." – Jasmine L.
  Find this The Best Cauliflower Mash recipe here.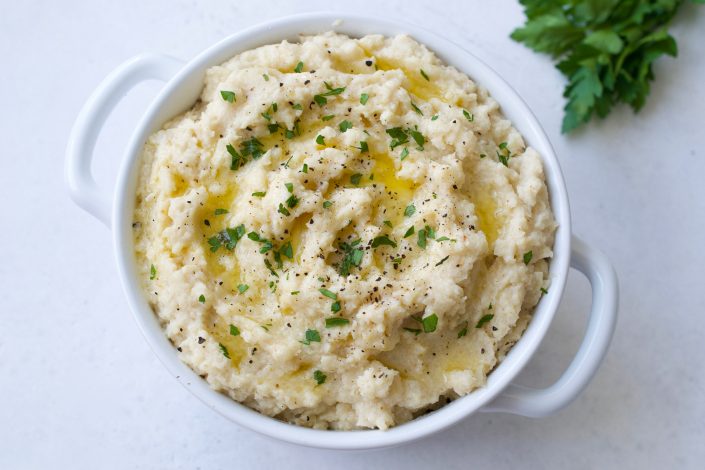 WEDNESDAY
Butterbean and Veg Stew – "Definitely check out Cut out the Crap she has a few awesome books all are dairy free and lots of dairy free recipes on her website she has been my saviour since being diagnosed." – Lara W.
  Find this Butterbean and Veg Stew recipe here.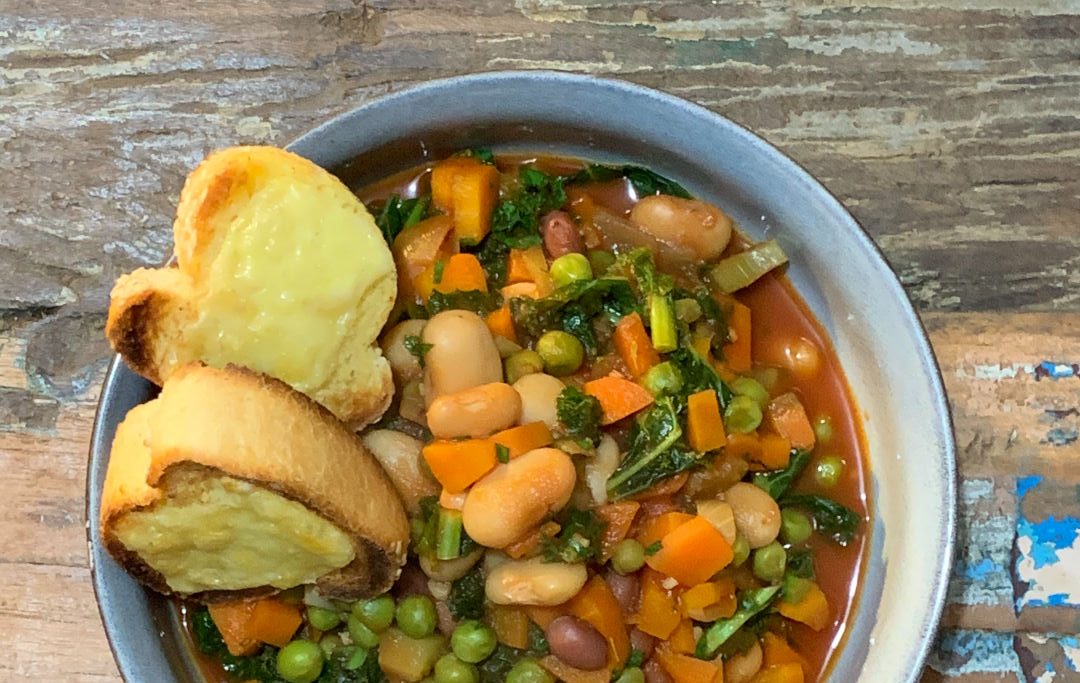 THURSDAY
Mediterranean Pita Pizzas – "I also like the Forks Over Knives. I had bad arthritis in my knees – also an autoimmune disease – and read up on a whole food plant based diet. 2 years down the road I'm pain free and I've never looked back." – Joy C.
  Find this Mediterranean Style Pita Pizzas recipe here.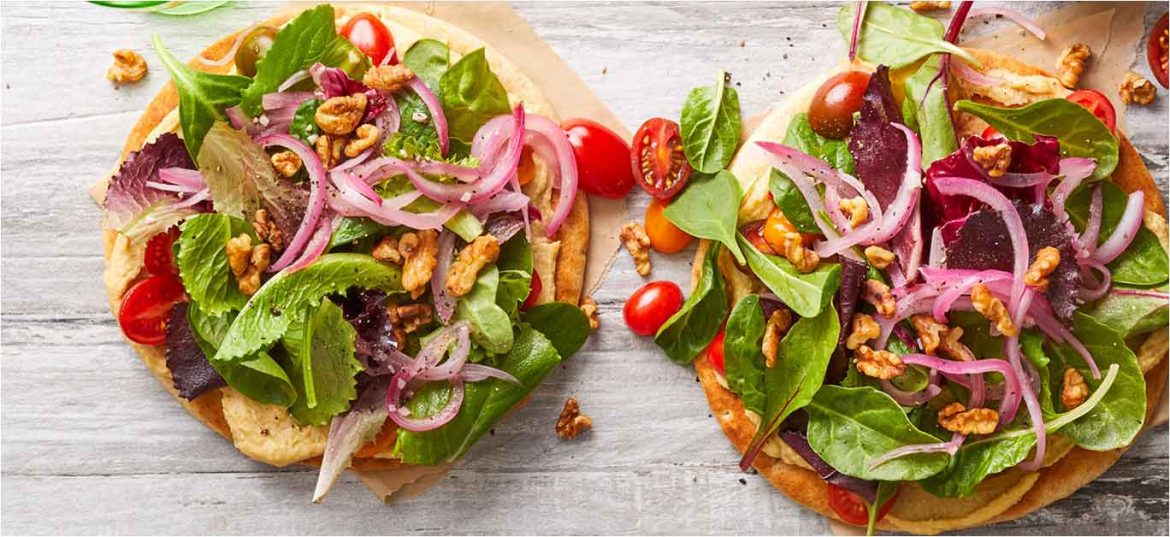 FRIDAY
Creamy Vegan White Bean Pasta – "Use cannellini or butter beans and a plant based milk as the base for a "creamy" pasta sauce. No nuts either which is good for those who can't tolerate them." – Sue S.
  Find this Creamy Vegan White Bean Pasta recipe here.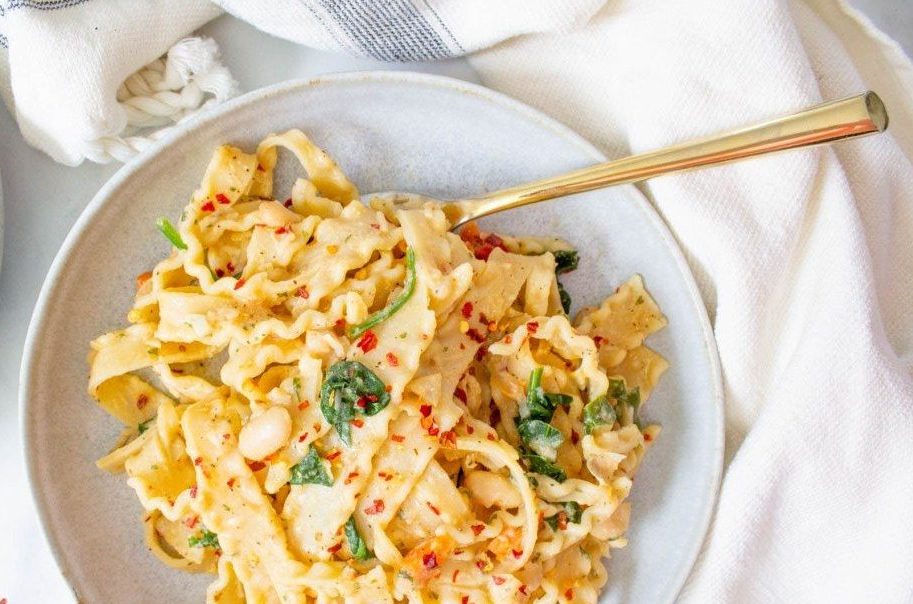 SATURDAY

Fried Chicken with Buttermilk Gravy – "Check out Quirky Cooking!! She was my go to when we stopped dairy. Lots of yummy recipes that work first time!" – Melanie A.
  Find this Grain-Free Fried Chicken with Buttermilk Gravy recipe here.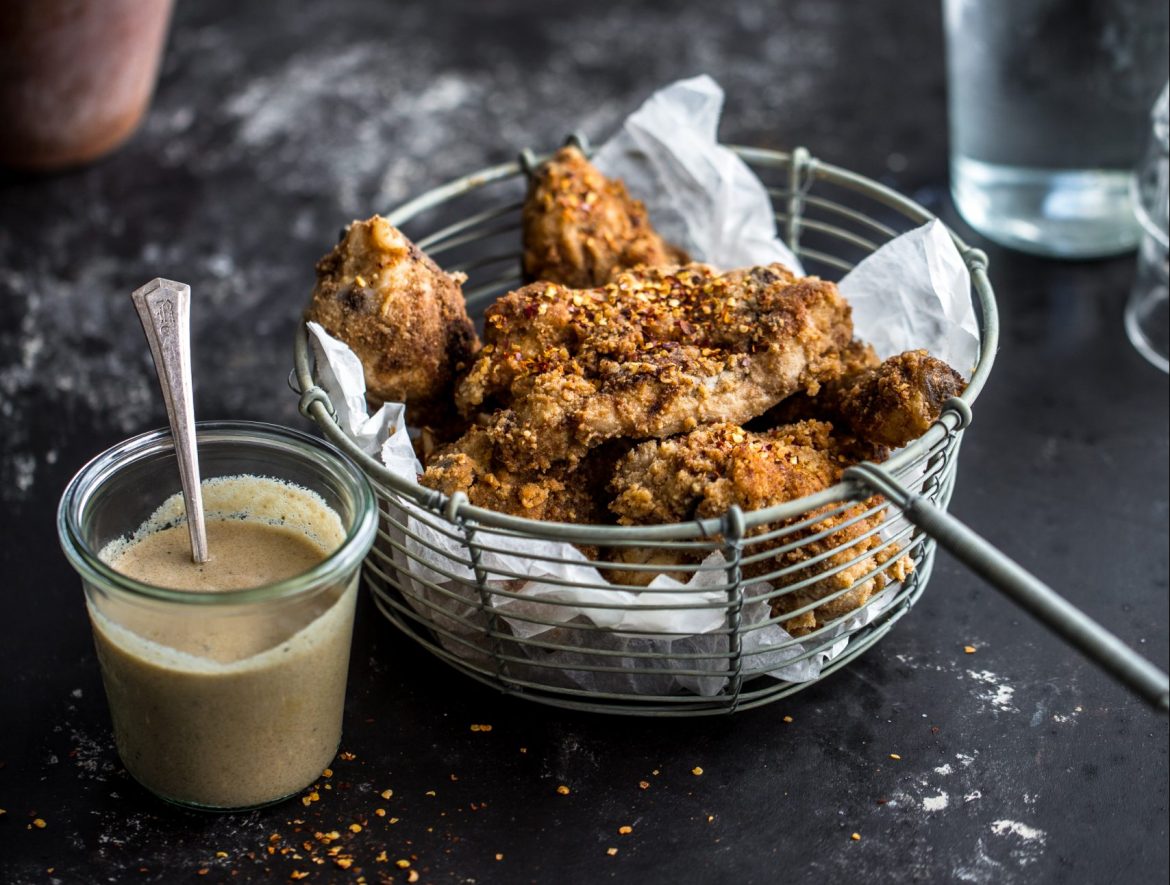 SUNDAY
Dairy-Free Tuna Mornay – "Skinnymixers has been my go to lately, particularly her Healthy Mix books as she lists her substitutes and there is no thinking required. My four year old has eczema and I've had most success with these recipes for both taste (the whole family) and easy to make." – Madeleine L.
  Find Dairy-Free Tuna Mornay recipe here.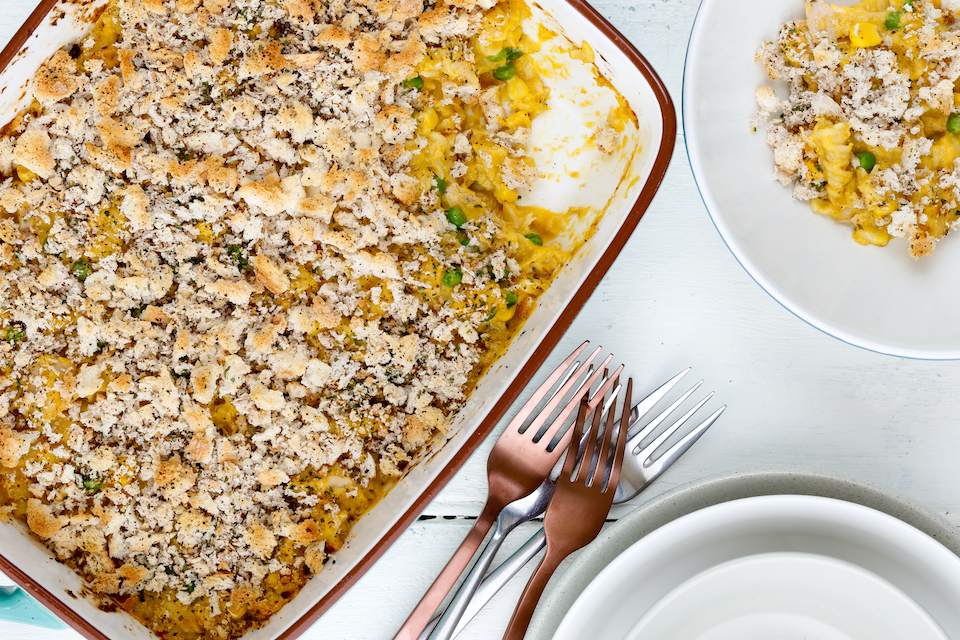 BAKING
100+ Cookies From 1 Mix  – "Fantastic recipe, I use the coconut condensed milk as my husband and daughter are lactose intolerant and it works a treat. The rest of the family and friends don't know the difference" – Nerissa G.
  Find my 100+ Cookies From 1 Mix recipe here.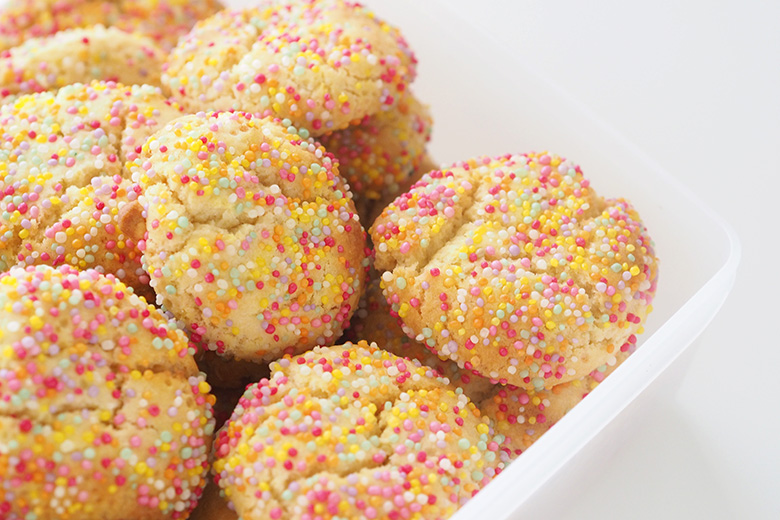 What is on your meal plan this week?
Please share your family's weekly meal plan in the comments below. I'll pick one to share every few weeks instead of mine as it's great to get variety and share what other families eat too!
---
Pin this image below to Pinterest!