Take the stress and hassle out of back to school lunches with these tasty readymade lunch box ideas, available straight from the supermarket shelf!
Back to school can be a busy time, especially if you're a working parent or have multiple children to prepare for the new school year. Whilst it's a lovely idea to have a freezer full of baked goods ready for the school lunch bags, this simply isn't attainable for some parents. If you're feeling a little under the pump, take the pressure off yourself with this selection of yummy, interesting, healthy and super simple lunchbox ideas that are available straight from your supermarket shelf.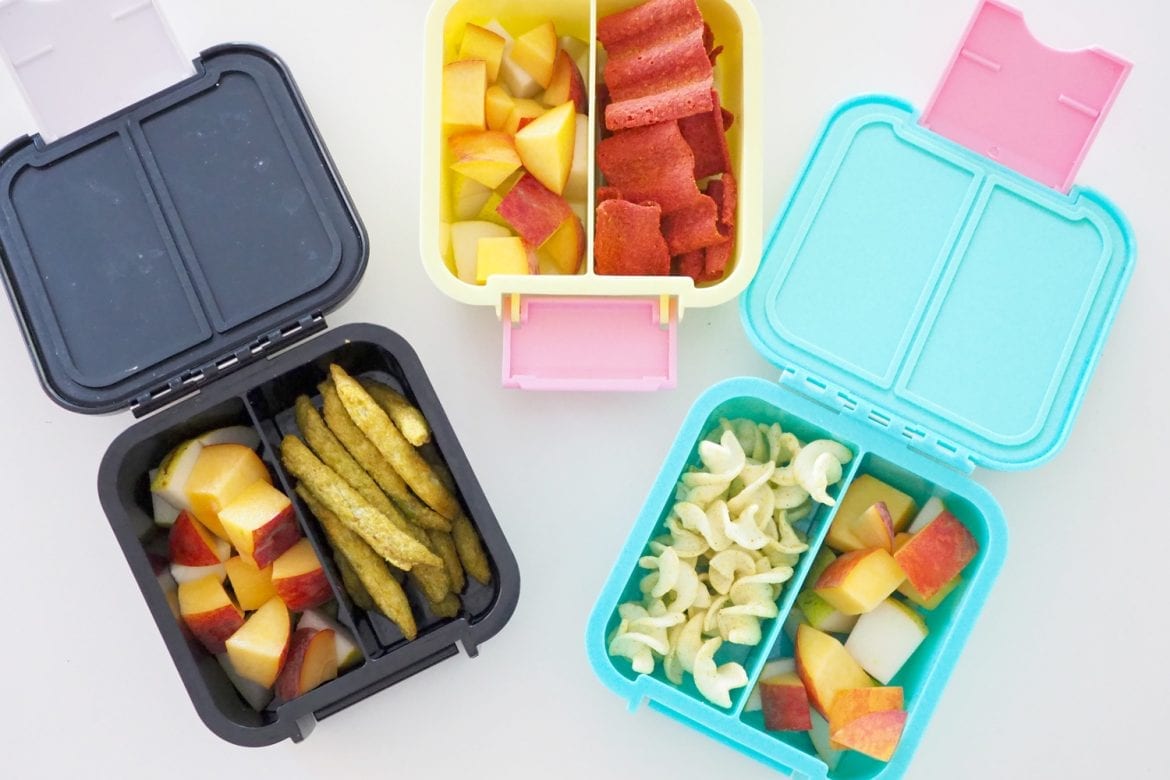 In partnership with Woolworths
---
---
Whether you pack your child's school lunches the night before school or in the morning, having these packaged readymade snack ideas on hand will make the whole process quick, easy and stress-free. Save yourself even more time by ordering these items online, and picking them up with the rest of your groceries at a time that's convenient for you.
Woolworths have even grouped my favourite Back-To-School essential products (as featured in this blog) into an easy-to-shop online category. Check out and shop the Back To School category here.
I have been buying my groceries online for months now and I'm totally converted. I had to go into the grocery store around Christmas and it made me realise I don't miss strolling up and down the aisles. HUGE TIME SAVER ORDERING ONLINE!! Read my tips here.
Crisps & Grains
Individually packaged chips and snacks are an easy option, but they can be expensive and environmentally unfriendly. Save yourself money by buying your chips, popcorn, and grain snacks in bulk and dividing them up yourself. This is where compartmentalised and bento style lunch boxes come in handy, as they make preparing waste-free school lunches an absolute breeze!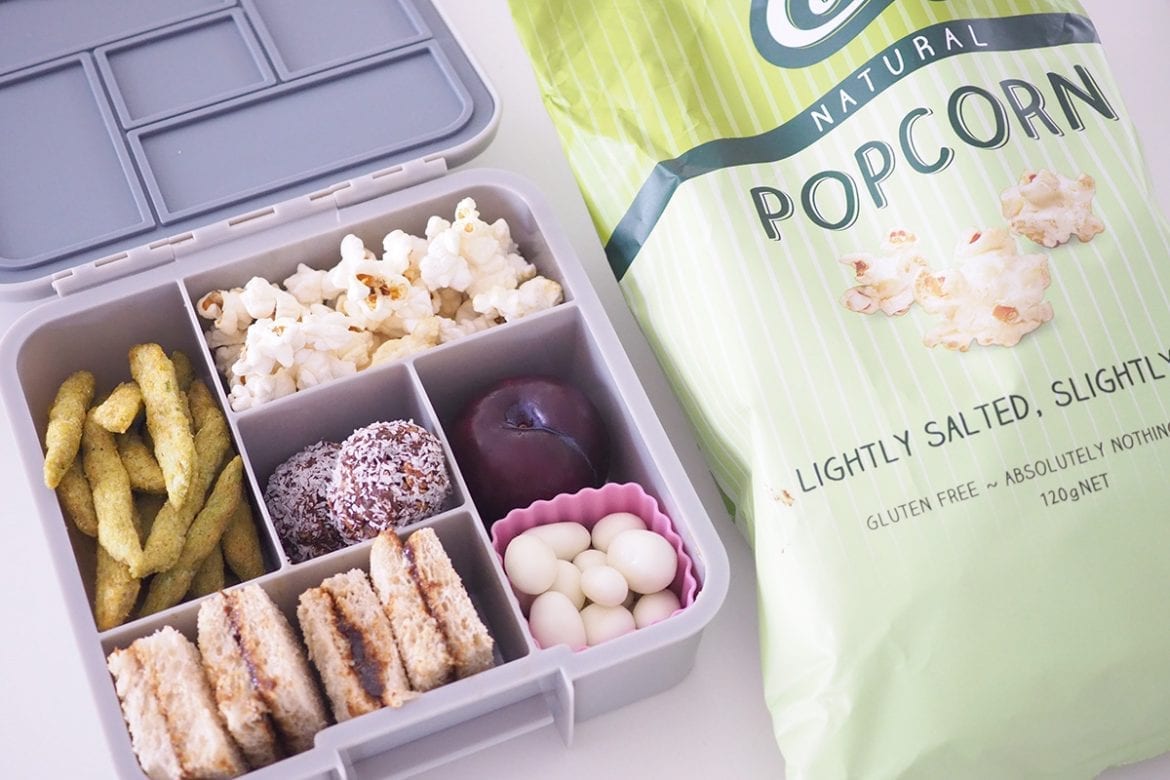 Lunch box above is available here.
If you have a little extra time, a simple slice of ham or cheese can take these snacks from ordinary to extraordinary with very little effort.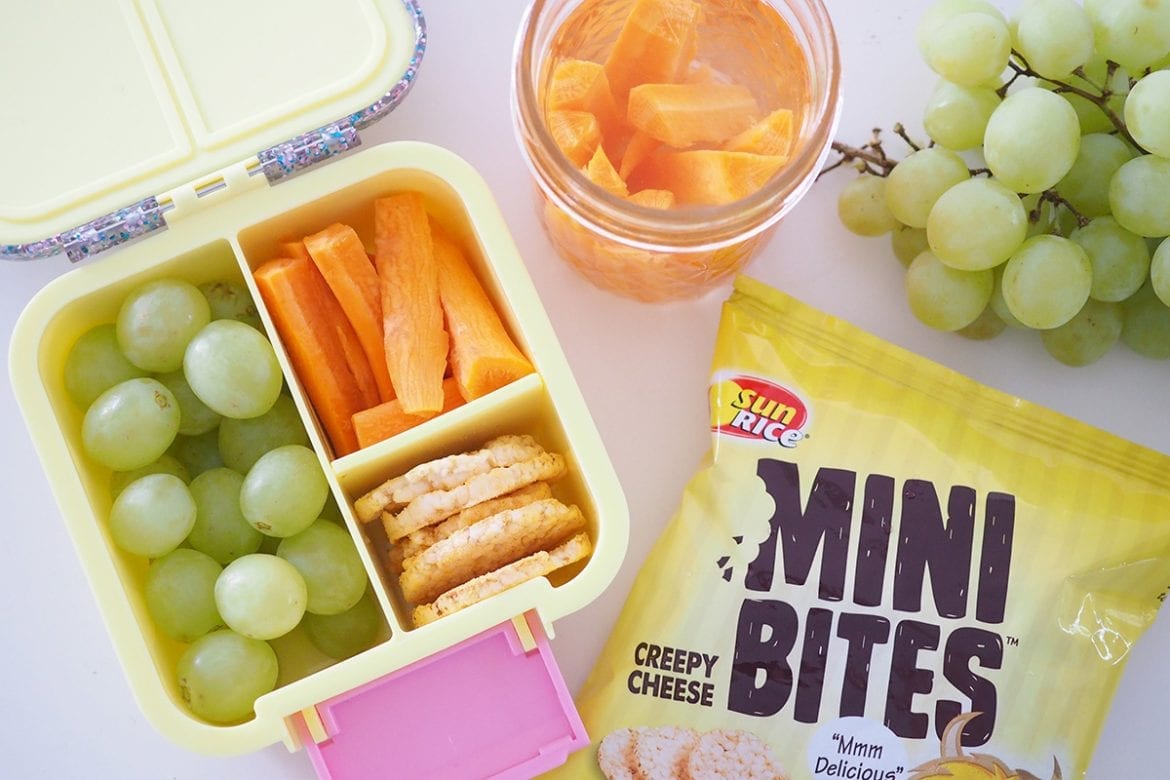 Lunch box above is available here.
Crisps and Grains on my shopping list:
Kettle Tortilla Chips Feta & Garlic
Parker's Pretzels Twists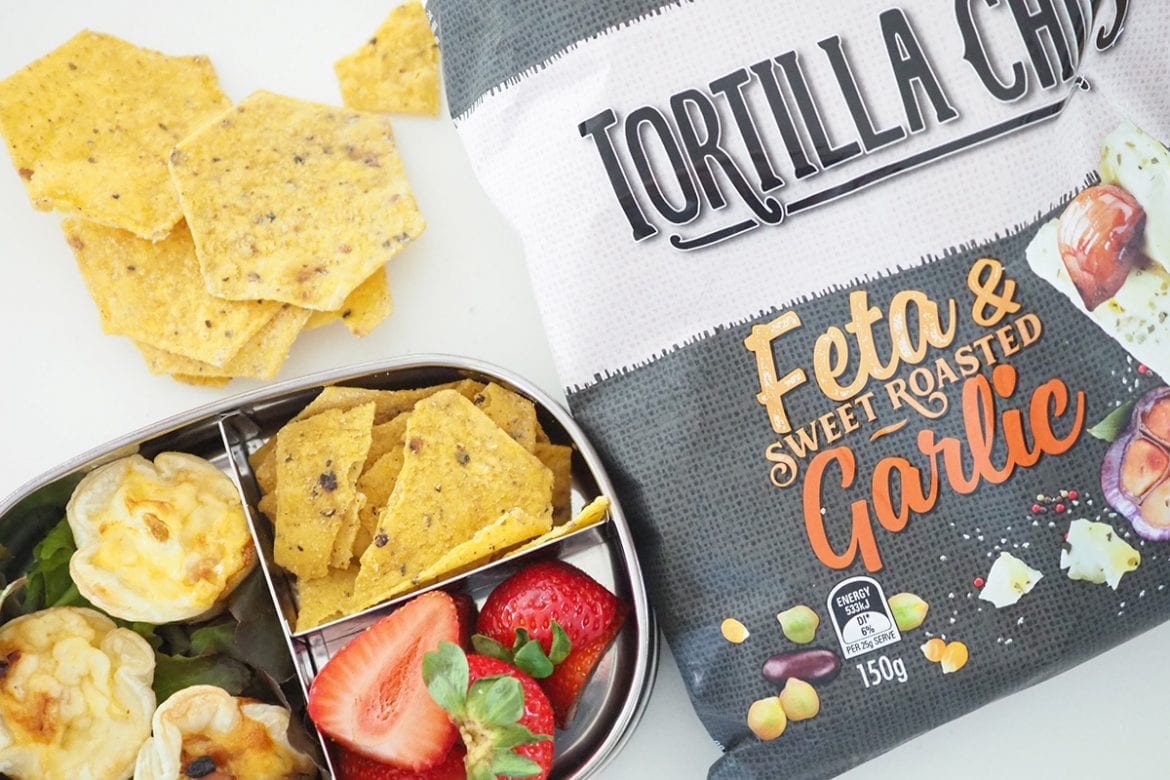 Lunch box above is available here.
Dairy Snacks
Yoghurt is an easy and filling addition to your child's lunch box, and can be quickly jazzed up with a little fruit or muesli. Rather than buy the more expensive individually packaged yoghurts, I like to opt for a good quality leakproof container that I can spoon a yummy Greek style yoghurt straight in to. This saves me money, makes it easier to add in extra ingredients, and cuts back on waste too!
If you're feeling a little more adventurous you could even use your Greek yoghurt to make my 2 Ingredient Lunchbox Scroll recipe.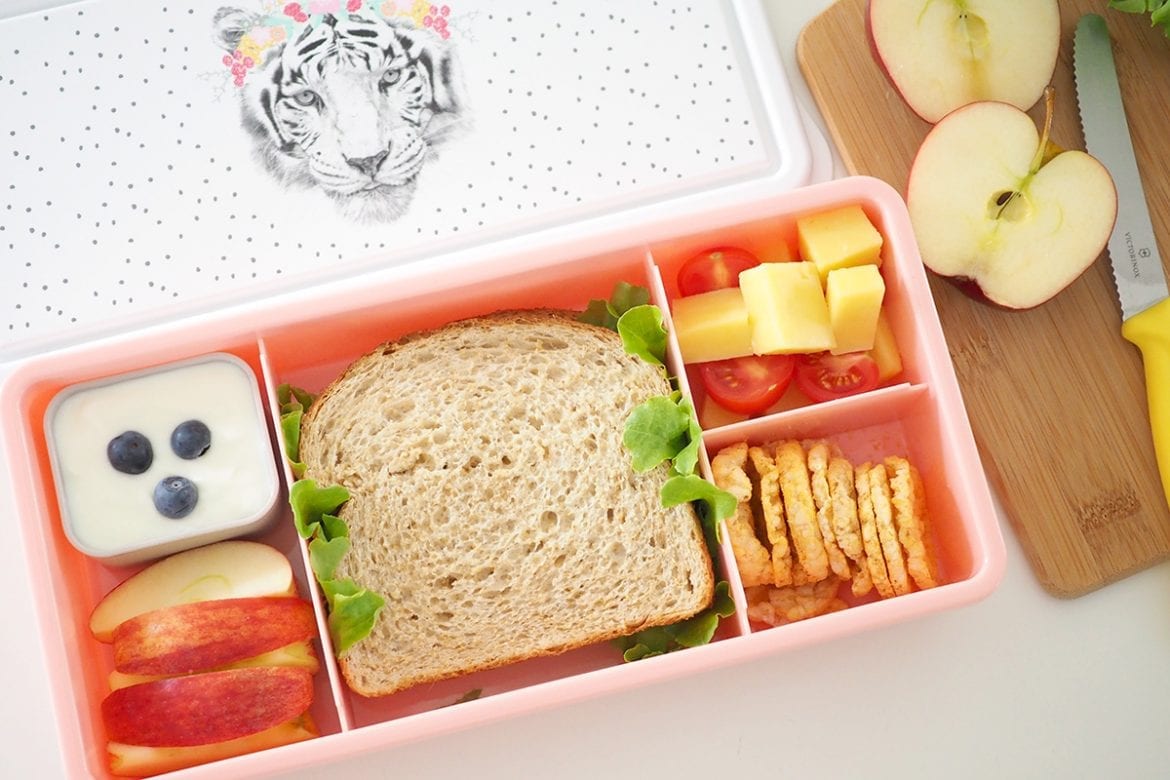 Lunch box above is available here.
Boiled eggs are another easy option (just check your school or daycare allows kids to bring eggs to school). I make a big batch up on a weekend and this lasts me for the entire week.
Dairy Snacks on my shopping list:
You'll always find diced cheese in our fridge for morning tea snacks or to add to salads for lunch. I find it more economical to buy it by the block and dice it up myself.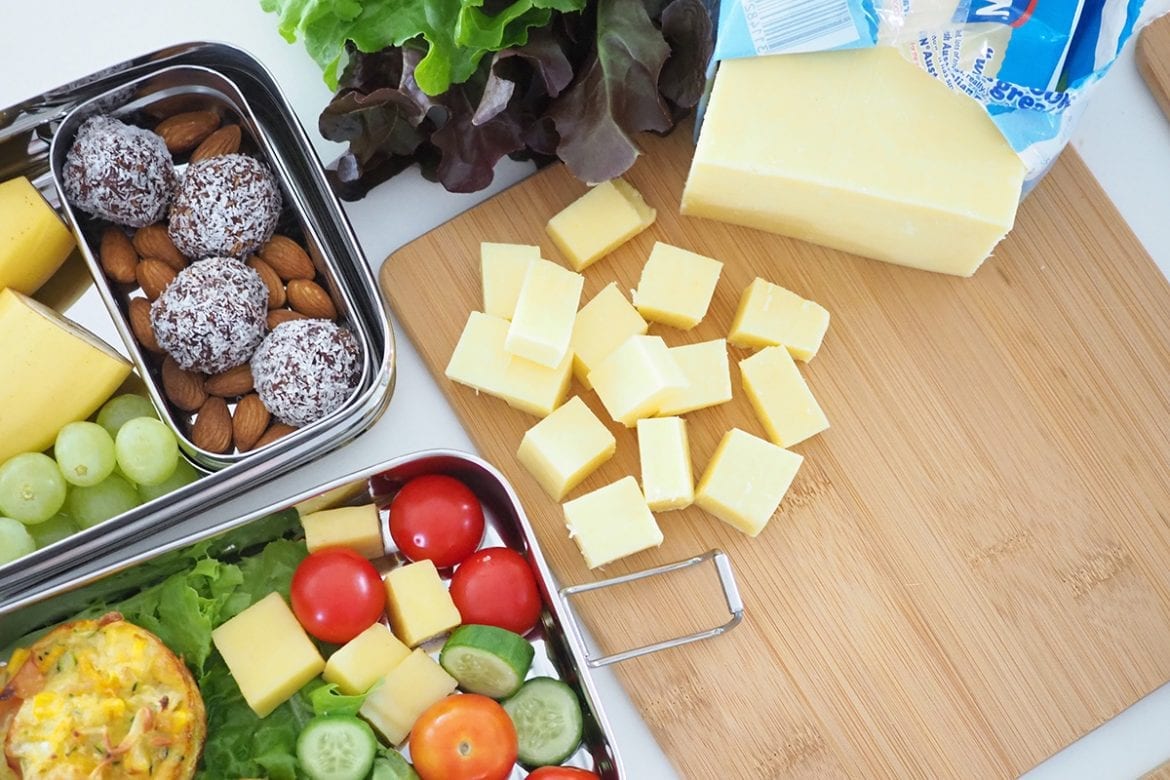 Lunch box above is available here.
Fruit & Veggies
Combine your dairy with some veggies for a healthy lunchbox snack that's going to fill the kids up and get their brains firing! Cubed cheese, cherry tomatoes and cucumber are an easy option and a regular go-to for my kids.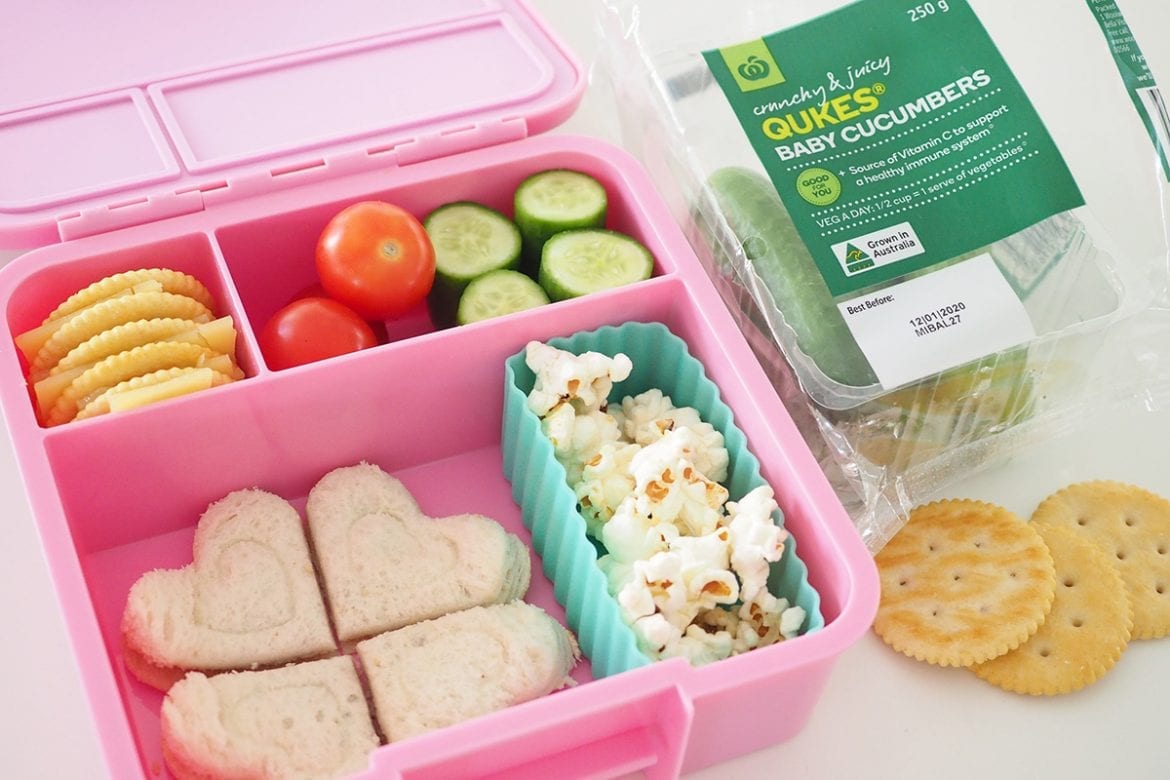 Lunch box above is available here.
Veggie sticks are another simple snack to add to your child's school lunch. I cut up my celery and carrot on the weekend and store in water inside mason containers in the fridge as it keeps them fresh and prevents them drying out. If you haven't got the time for this, there are already chopped up carrot sticks available from your supermarket or mini carrots that don't require any chopping.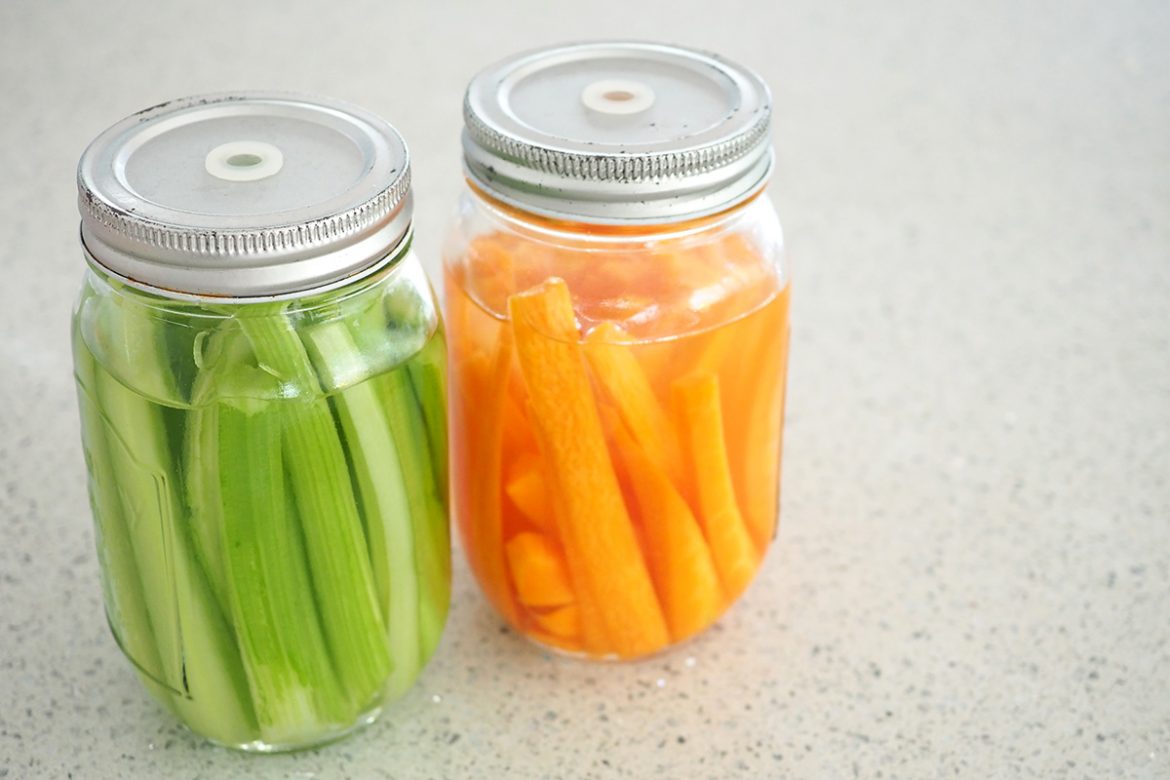 Fruit and Vegetables on my shopping list:
I buy a lot more fruit and veg with my grocery shop. You can find my full list here on the Woolworths website, which you can use to create your own saved list to help you save time when you're doing your weekly shop too. You can use my lists each week, or find tips here on how to create your own lists.
VISIT: The Organised Housewife Grocery Essentials Shopping List on Woolworths website here.


Don't forget dried fruit either! It keeps really well, can be bought in bulk, and is a quick and easy way to add variety to your child's school lunch box. My favourite is sultanas which can be eaten alone, added to cut up apple for a tasty and interesting combo, or combined with nuts for adult lunches.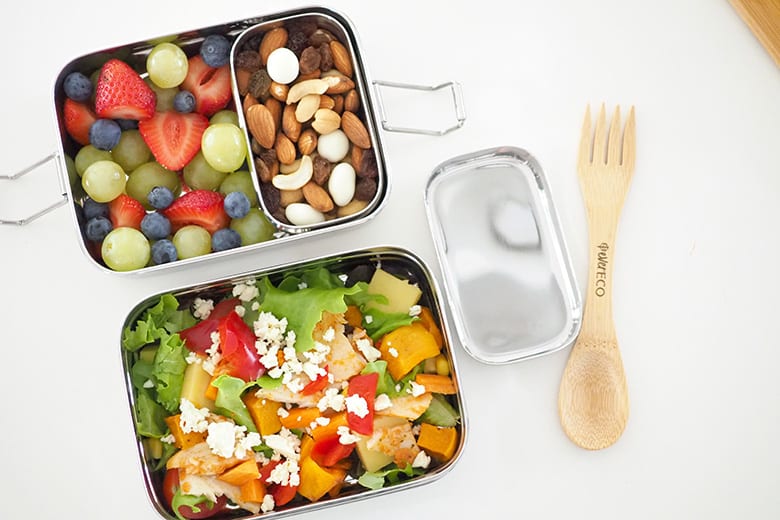 Lunch box above is available here.
Bread & Bakery Snacks
If you're opting for sandwiches, save yourself multiple mid-week supermarket trips for fresh bread by freezing it instead. I'm quite a bread snob so trust me with this little tip! If you freeze your bread the day you buy it and make your sandwiches straight onto the frozen bread, it'll defrost in perfect time for school lunch and be as fresh as the day you bought it!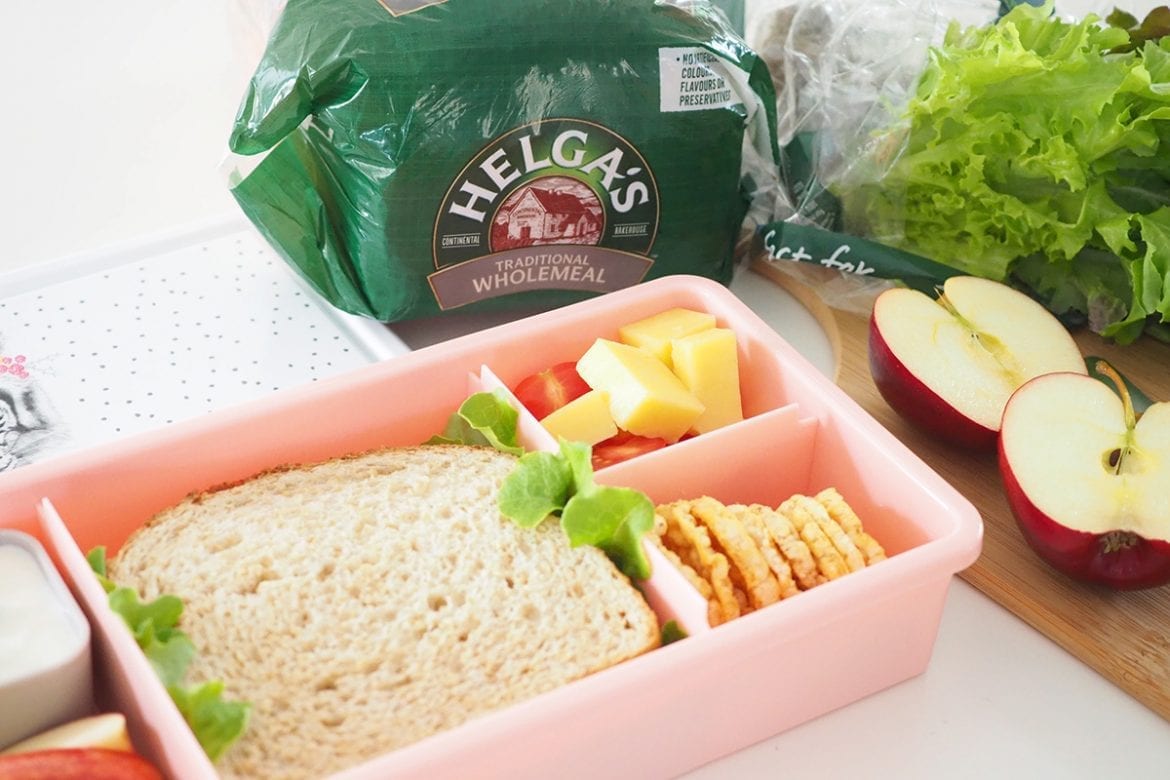 Lunch box above is available here.
Sandwiches are an easy go-to for school lunches, but some kids can get bored with them. If you're wanting your kid's lunches to be a little more interesting (but still simple!), consider mixing it up with fresh bacon and cheese rolls like these ones from the supermarket bakery section.
Bread and Bakery snacks on my shopping list:
Top tip: Slice each roll, butter and add your favourite spread (ours is Vegemite) then put back into the plastic packaging and freeze for a lunch that's ready and fuss free.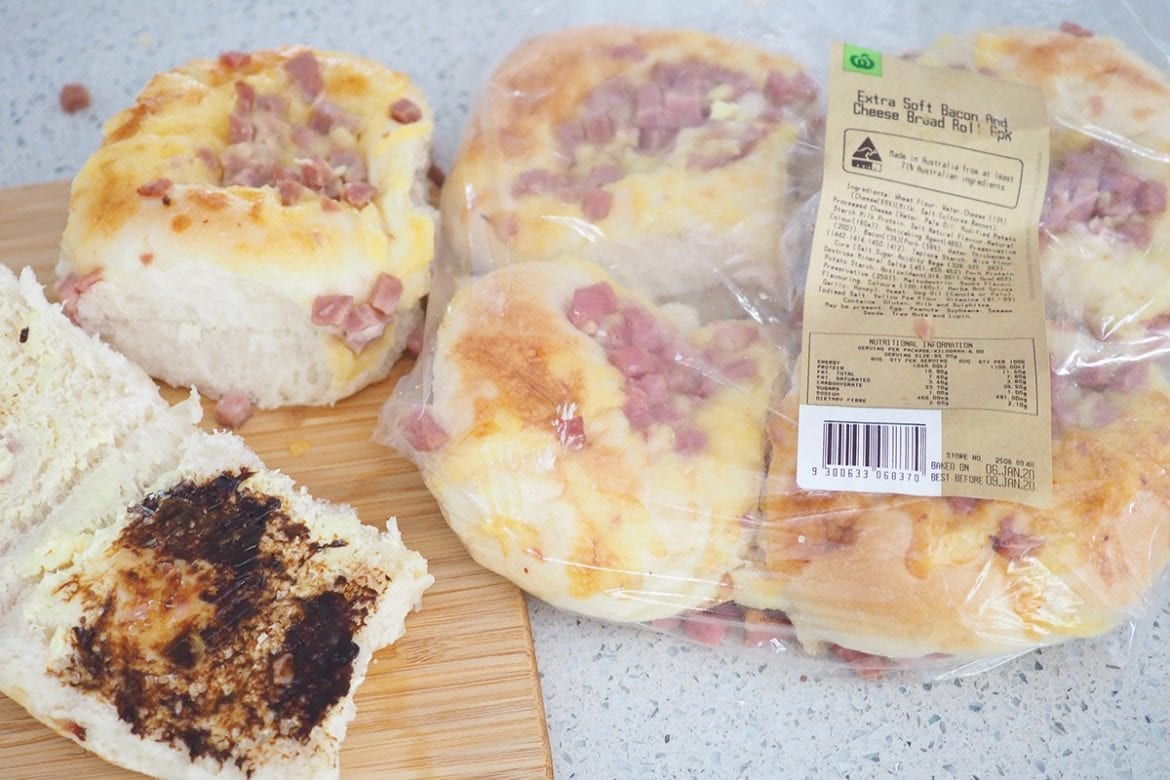 Pre-Packaged
I try to limit the amount of pre-packaged foods in my kid's lunchboxes, but having a few on hand to throw in on busy mornings or when I haven't had a chance to get to the supermarket can be a huge help! You can't really go wrong with treats like Tiny Teddies and muesli bars.
Pre-Packaged snacks on my shopping list:
What is your kids favourite readymade snack?
This post is run in accordance with my disclosure policy.
---
Pin this image below to Pinterest!