It's such a glorious day here on the Gold Coast.  We are off to the beach for a picnic lunch, relax and soak up this beautiful fresh air.  Do you go on picnics regularly?
Here is this weeks meal plan:
Monday –  Savoury mince with potato and vegetables (simple but yummy)
Tuesday – Honey Roast Chicken (continental cook in a bag) (drumsticks for kids, breast for adults) and vegetables
Wednesday – left overs from freezer
Thursday – Fish with salad
Friday – Date night!!
Saturday – Beef pie, potato and vegetables
Sunday –  Mission Mexican Bake
Dessert: Bread and butter pudding
Baking – Apple and Apricot Loaf, Muesli and fruit slice and chocolate cake
Apple and Apricot Loaf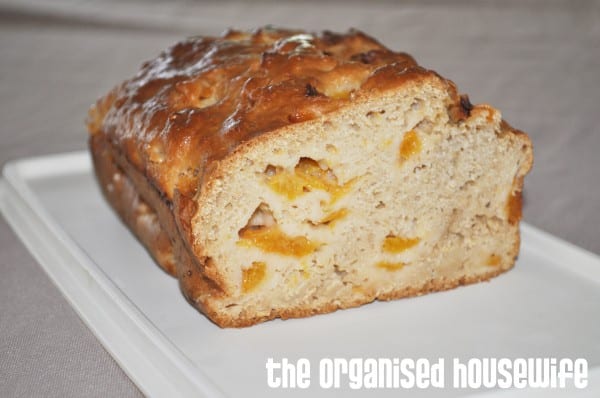 Muesli and fruit slice