This post is sponsored by Nuffnang
I have a wonderful husband who helps around the house when he can (he works really long hours). I'm fortunate that he helps cooks dinner on weekends. I love having the night off cooking, even a night off 'thinking' what to cook for dinner is a bonus. His signature dishes are usually something involving pasta… spaghetti bol, ravioli or pasta bakes.
I love to watch cooking shows to see how they make recipes, even finding handy tips along the way. But Mr Organised Housewife isn't too into these shows, so when I came across the Video Cookbook Coles has on their recipe site, I got a little excited. Coles cooking guru Curtis Stone, has an instructional video on how to make the delicious meals below.:
So when Mr Organised Housewife asked 'what would you like me to cook for dinner?' I pointed to the iPad and kindly suggested 😉 to him to have a look at the Coles video cookbook and pick one of their recipes. Then I received a kiss on the cheek and he was out the door, returning DVD's, getting cardboard for school projects and picking up ingredients for dinner. He didn't need my help, great!
As it was a cold rainy day outside he choose to cook the root vegetable cottage pie. He set up the iPad up in the kitchen to watch the step by step video and then made a start.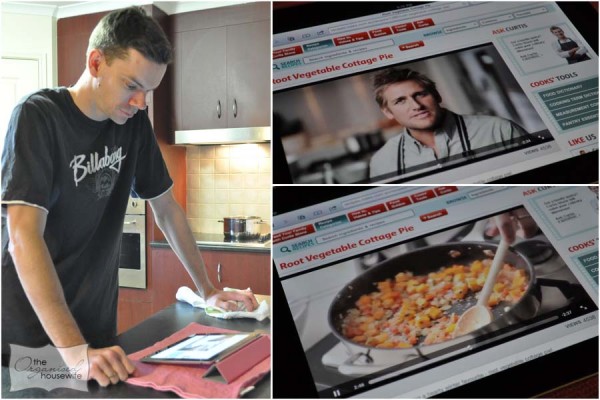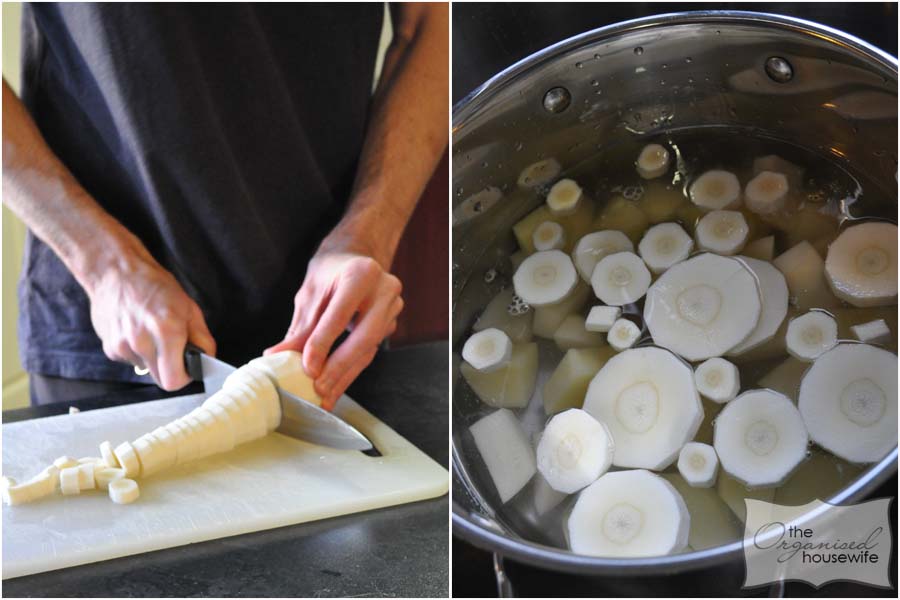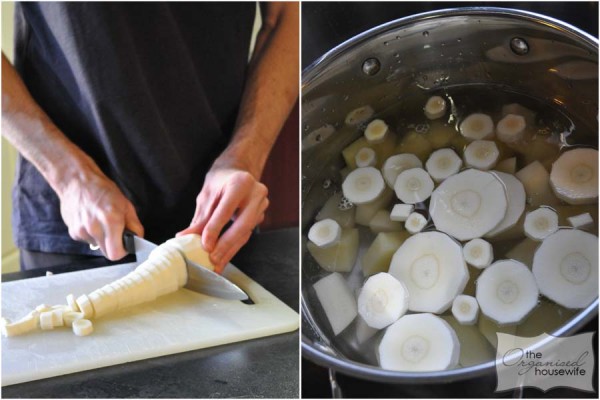 He's doing a great job!!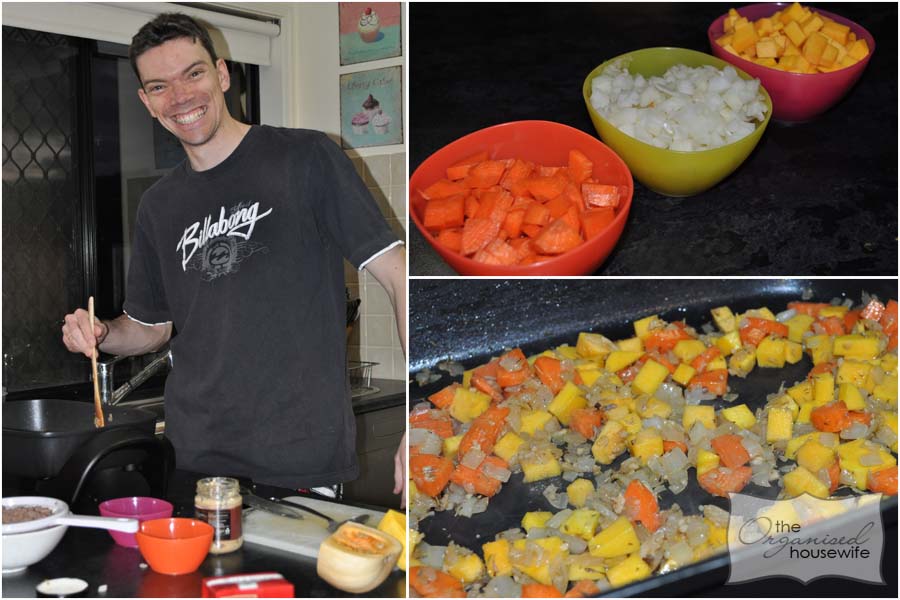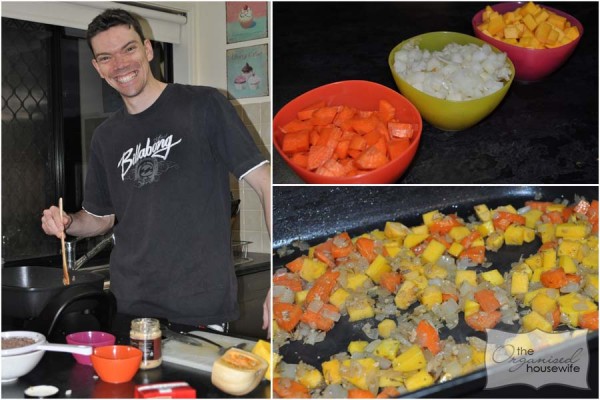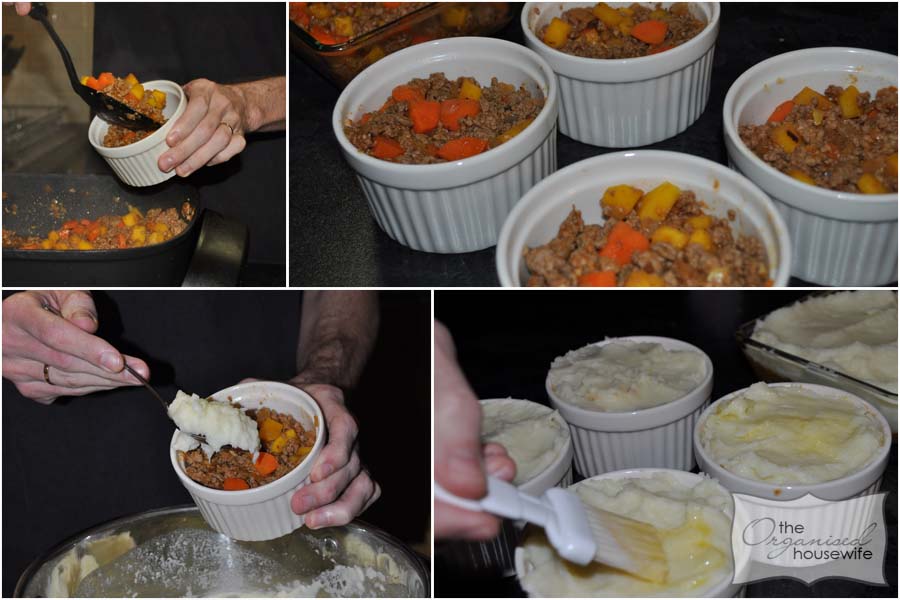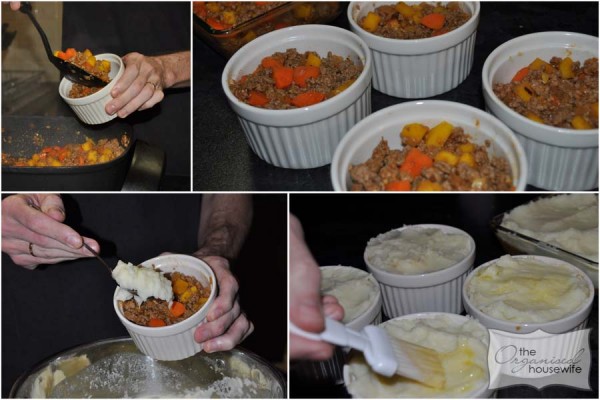 And the end result……was so yummy, I wanted more.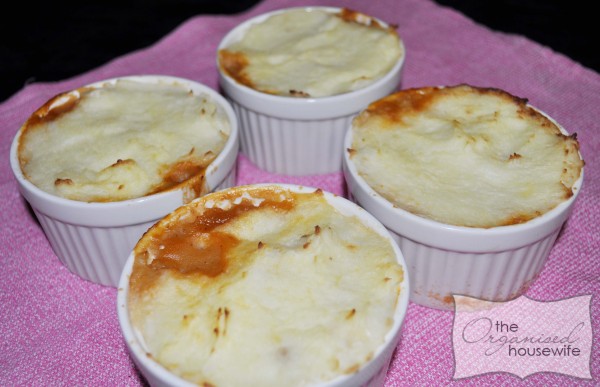 To find the Coles video cookbook visit:
He did a wonderful job, learning a few tips from Curtis along the way. He was multitasking so well, cooking potato, heating milk and making the mince mixture. I was so proud of his effort and making it look so easy. I'm happy for him to try the next recipe!!!!
I then attempted the Warm Chicken Schnitzel Salad, this isn't usually a recipe I would make, but I am so glad that I did. It was a hit, the kids loved having apple in their salad and the dressing was tasty as well. We substituted the blue cheese for tasty.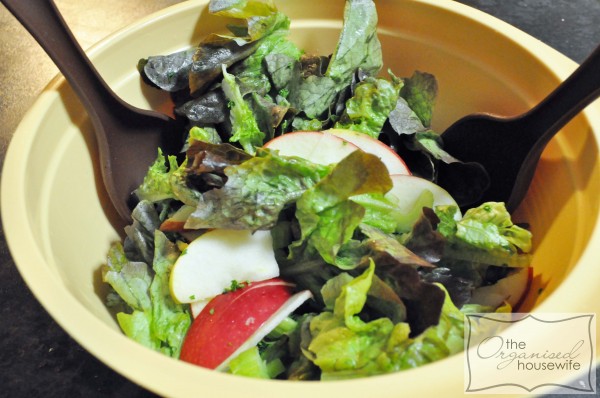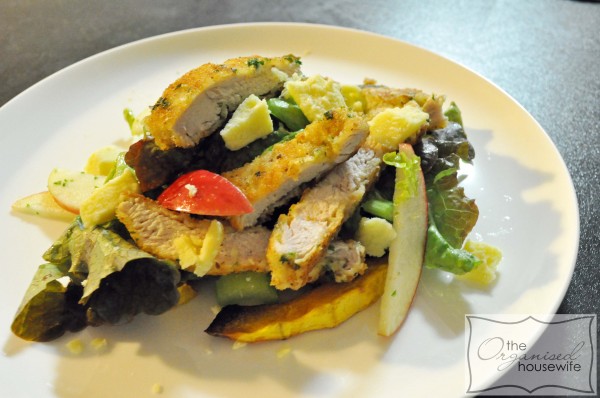 Does your hubby cook often?