It has been such a wonderful, but busy week. I took the kids to watch the Smurfs, not sure who loved it more, me or the kids? It made me feel like a kid again just hearing the theme song. Then, late last week we set off on a 13 hour drive to Forbes NSW to celebrate my hubby's grandfathers 80th birthday. It was a surprise visit which is why I kept it hush. We knocked at his door and without frightening him wished him a happy birthday, he was really delighted to see us, it was such a special weekend to spend together.
The longest we have driven with the kids has been 2 hours. We weren't sure how they would like the very long drive, but we are so thankful and very happy that they all enjoyed the trip. I packed some fruit, snacks and lunch and we stopped every 2 hours for a run, stretch and driver change. Their Nintendo DS's and my roadtrip printables kept them occupied.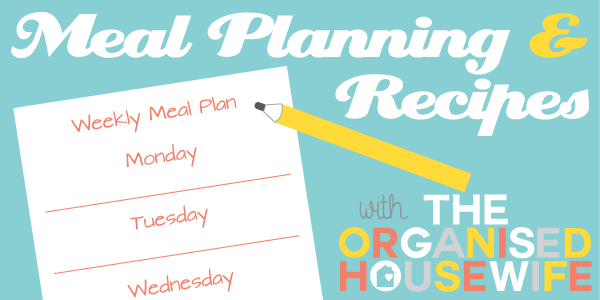 Meal planning tips: How to meal plan & meal planning printables.
This weeks meal plan
Monday – Beef Ravioli
Tuesday – Chinese Beef Stir fry with Rice
Wednesday – Roast Chicken Breast, with potato, vegetables and mushroom sauce
Thursday – Sausages with potato and vegetables
Baking – Jam and Nut Muffins
WHAT IS ON YOUR MEAL PLAN THIS WEEK?