This post is sponsored by Nuffnang
I have mentioned before that I am trying to reduce our grocery bill, which is working well.  Last week I put the challenge to you to raid your pantry and create your meal plan around food that has been hiding.  Today I would like to share with you some tips on meal planning on a budget:
Meal Plan – Planning your meals at the beginning of the week and doing one shop will save you wasting food and impulse buying.
Plan your meals around weekly specials at your local grocery store
Place your meal plan on the fridge so your family can help you prepare dinner if you are running late home, saving them from ordering takeaway.
Create a shopping list from your meal plan and stick to it!
Always have a few fast and simple meals in the pantry or fridge for nights you don't feel like cooking.  Eg, Ravioli and pasta sauce, cold meat and salad, frozen fish portions with vegetables or eggs on toast
Double the quantity of a casserole, freeze left overs and plan into the following weeks meal plan
Meals don't have to be extravagent, a simple lamb chop with salad is really scrumptious
Buy meat in bulk, freeze in meal portions remembering to write date you froze it on bag.
Buy chicken breast fillets from deli, then slice and cube rather than purchasing it precut
Grate your own cheese storing in plastic container in the fridge or if you don't use quickly freeze it.
Use stock cubes instead of purchasing liquid stock
Purchase home brand where you can, most taste the same just different packaging.  If you are sceptical, try it just once remembering you can always go back to your preferred brand.   
Grow your own herbs, I grow parsley, spring onions and chives which are the most used in our household

Quick, budget friendly recipe for $10
My kids do karate after school 2 nights a week.  On these day's I prepare dinner before picking them up from school and put the finishing touches when we return home from karate, usually heating up while they are in the bath.
I recently made Vegetable and Beef Pastries which I found in the Coles Video Cookbook
I made the mince mixture following Curtis Stone's instructions
This recipe is really versatile, can use any vegetables you have on hand
Cooled for 15 min then placed in the fridge
When I got home from karate I put the pastry sheets on the bench to thaw
Unpacked the kids sports bags
Completed the rest of the recipe, popped them in the oven
Put the kids in the bath
After 20 minutes they were ready!
Easy!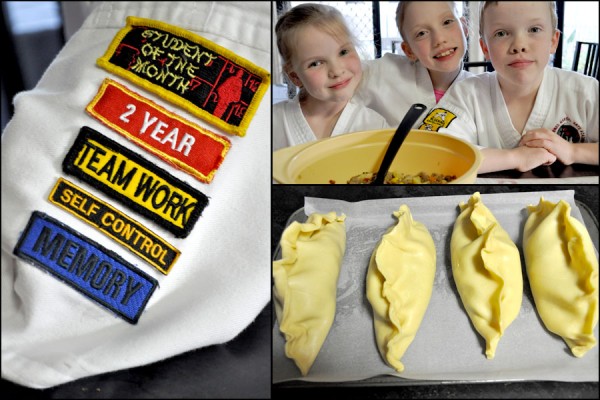 The Coles video cookbook has helped me find and create some tasty and easy meals.  The video clip Curtis Stone prepares for each meal is really handy, like having him my own personal TV Chef at home, I can pause him to complete the step, then play to continue.  If I want to rewind back a step it's you easily use the buttons provided to navigate to certain points.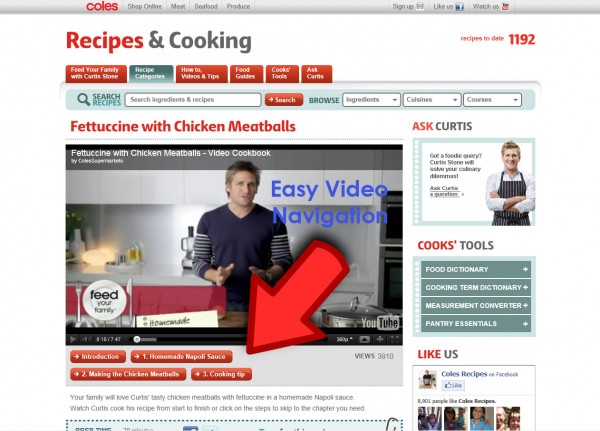 Other Coles Video Cookbook Favourites
Fettuccine with Chicken Meatballs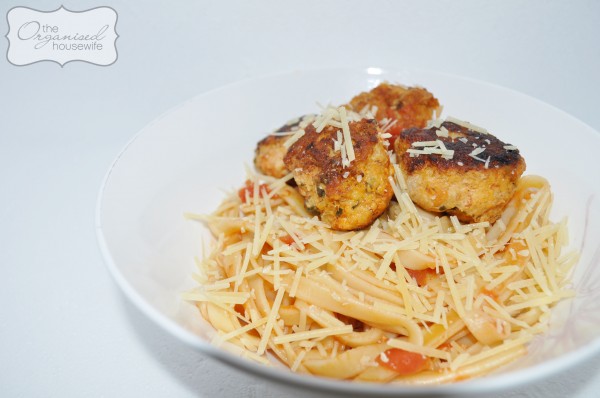 What are your budget meal tips?

WHAT IS ON YOUR MEAL PLAN THIS WEEK?
If you're linking up, please:
Link directly to your blog post not your website, post must be about your weekly meal plan
Paste my meal plan button (grab button HERE) on your post so that others can join along and link up too
Remember to come back next week!