My kids eat a lot of fruit, but there are times where I have over purchased. Usually I make a nice fruit salad to try and use it all up. But lately I have been loving our newest appliance as an alternative to using up the fruit.
Philips sent me their QuickClean juicer to review. I must admit I have had a juicer in the past and rarely used it because it was terrible to clean. However, this juicer does stand up to its name being very quick & easy to clean. No need to core the apples, just cut the fruit to size to fit through the shoot and it does all the hard work for you. End result is a very healthy beverage.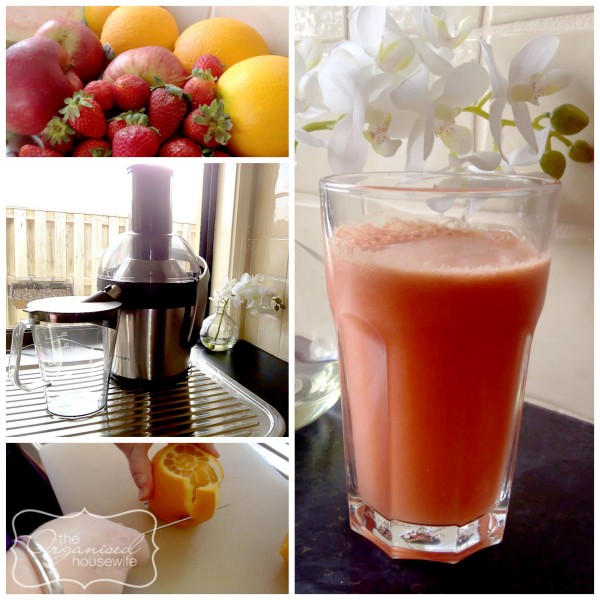 More details on the Philips QuickClean Juicer can be found here

This weeks meal plan
Monday – Chilli Con Carne pasta bake
Tuesday – Lamb Rissoles with mash potato and vegetables
Wednesday – Slowcooker curry chicken with vegetables
Thursday – Veal snitzel with salad
Friday – Night out with family
Saturday – Spaghetti bolognese
Sunday – Easy dinner after long day at karate tournament
Baking – Milo Slice and Passonfruit cookies (from 100+ cookies from 1 mix)
Meal planning tips: How to meal plan & more meal plans.

Lamb Rissoles with mash potato and vegetables